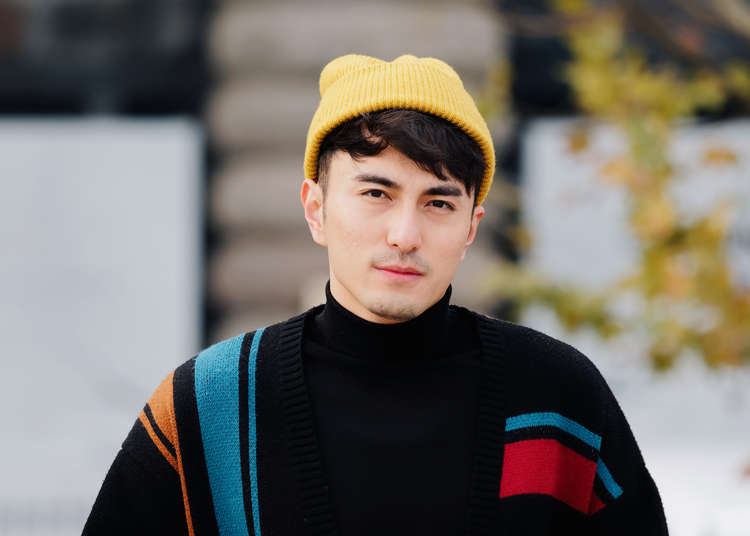 There are all sorts of stereotypes for people from different countries. What about Japan? How do people of other countries perceive Japan? Did their first impressions change after visiting Japan?

Based on previously published articles, we have compiled some of the impressions held by foreigners that changed following their visit to Japan. (Answers are the respondents' personal opinions.)
The Japanese Use "Honne" and "Tatemae" Only in the Beginning!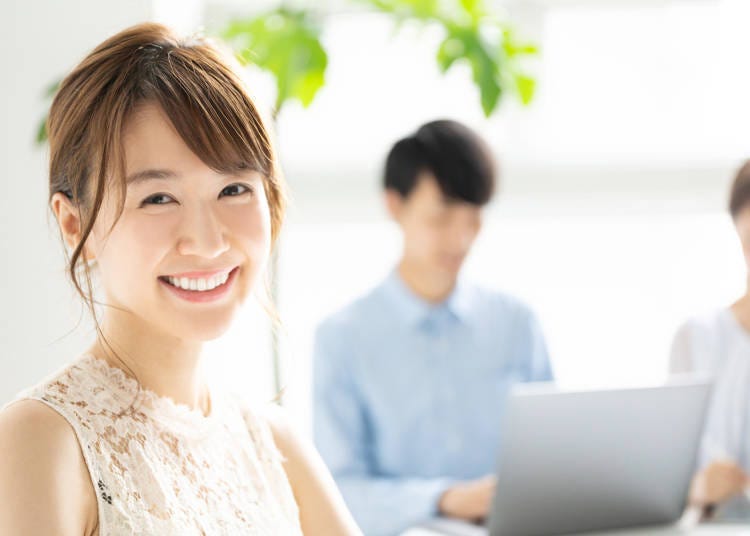 "In Japan, there are things like 'honne' and 'tatemae,' right? It's where you express emotions and conduct yourself, depending on who the other party is. But the truth is the Japanese speak their mind when they've warmed up to you, so they're actually really easy to get along with." (Man in his 20s, South Korea)

This is a trait embodying "Japanese-ness" that the Japanese themselves are aware of. To avoid conflict and ensure harmonious relationships, there are situations during which we cannot express our opinions too honestly.

This is 'tatemae,' where one maintains a socially acceptable behavior within a public setting. However, there is no need to keep up any appearances when interacting with someone you are close to.

So, just as is the case in other countries, you would reveal your "honne," or your true feelings, more frequently. Perhaps, this is one way the quality of earnestness manifests in Japanese people since they actively wish to avoid being disliked by others.
If You Think the Japanese Are Always Shy and Decorous, Think Again...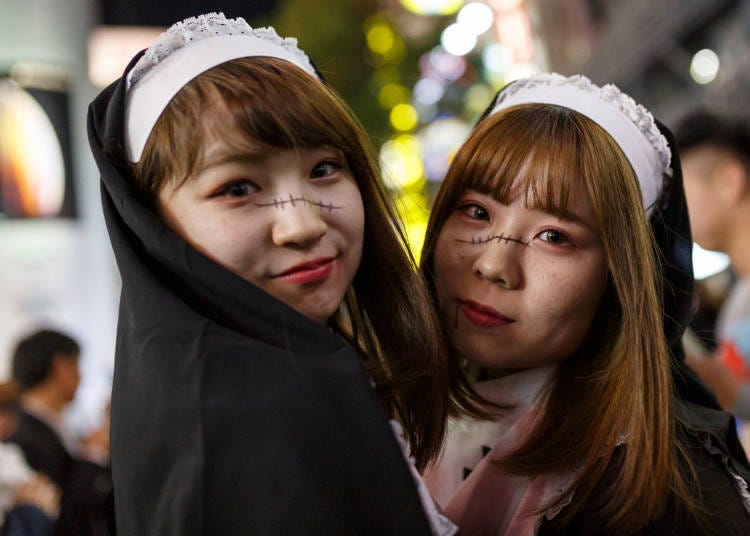 "Before coming to Japan, I had the impression that Shibuya was an ideal place to shop in. But you may get lost easily because of the way the roads are structured, and it's so crowded it's hard to walk around. It's terrible if you can't get used to shopping in Shibuya.
Plus, I was quite shocked by the Halloween celebrations in Shibuya. I thought most Japanese people were shy and proper, but everyone was dressed up, enjoying themselves and giving hi-fives to people who passed by them. I was really astonished how different the sight was compared to what I had in mind." (Woman in her 20s, Taiwan)

Shibuya is a bustling street crowded with people most of the time. People who are not used to it would find it a challenge to get to the shop they intend to visit and may find shopping in Shibuya a difficult task.

Moreover, the Shibuya on Halloween nights in recent years can easily be considered a lawless land. In 2018, the chaos ended up with the arrest of some of these participants. To the shock of this lady who had always thought of the Japanese as decorous, this incident had exposed their hidden side.
I Thought They Were Serious and Unfriendly, But They Are Actually Kind!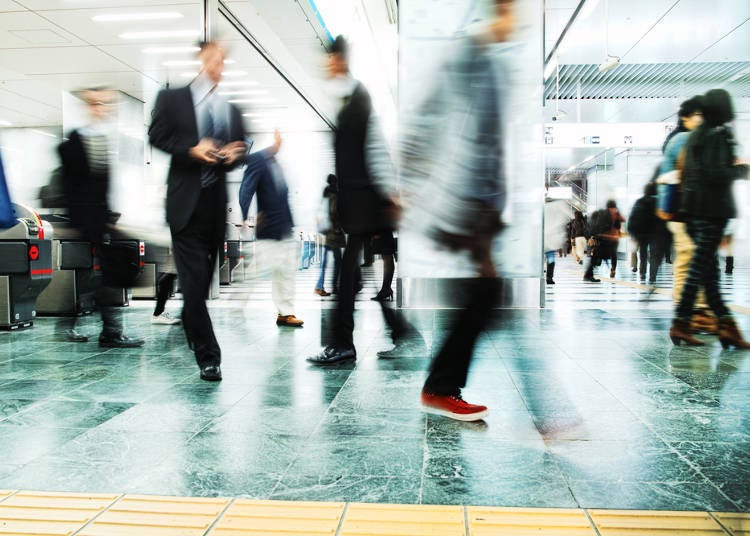 "I always thought the Japanese were cold. But since I came to Japan, I realized there were many kind people around." (Woman in her 20s, China)

"I thought the Japanese were cold. In Brazil, hugs and kisses are totally normal greetings, but they are considered rude in Japan. Even if I try to do a slight bow, it just feels too polite and distant as a Brazilian." (Man in his 20s, Brazil)

Apparently, the strictness in work and studies, as well as distinctive etiquette, has created the image of cold, unfriendly Japanese people. Also, there may be foreigners who believe they will get the cold shoulder because the Japanese supposedly dislike foreigners.

But the truth is, for many, their impressions of Japanese people change, from thinking that they are cold, to realizing that the Japanese can at times tend to be shy at the start and are kind when they warm up to you. Even if you may be unfamiliar with their language, they will be polite and friendly towards you. This 'politeness' is undoubtedly telling of how earnest they are – perhaps, foreigners' impressions of Japanese people are not entirely mistaken?
I Did Hear That Shibuya Is Crowded and Bustling But...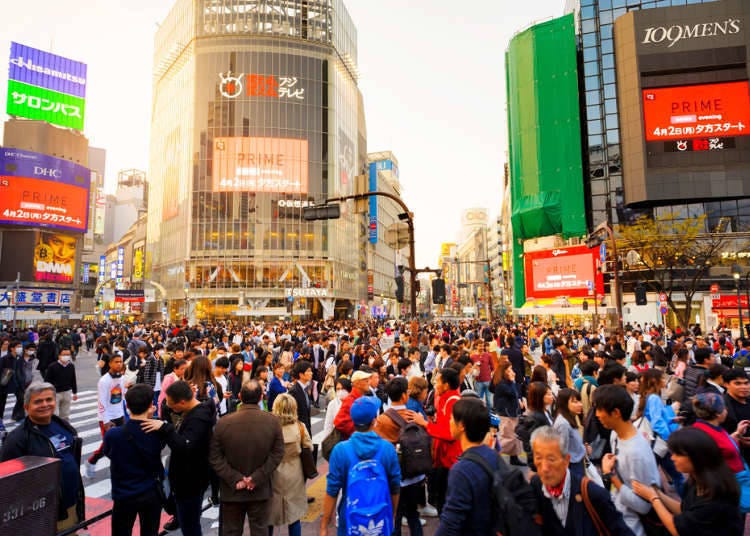 "I was under the impression that Tokyo, especially Shibuya, is a bustling area, but this is even more serious than I thought. Basically, there are just too many people! There can't be another place more unsettling than this. I'm bewildered that the Japanese can keep their calm even in such an environment. If I really had to spend time outside, I would choose somewhere more relaxing and less hip." (Man in his 30s, France)

As a Parisian, this man was taken aback by how fast-paced and crowded Shibuya is. Indeed, the ambiance in Shibuya may not be for everyone. It would be a lot easier to go around Shibuya if there were fewer people on the streets, but would that even be Shibuya anymore? This is no doubt a dilemma that is difficult to resolve.
Not the Passionate Type When It Comes to Romance?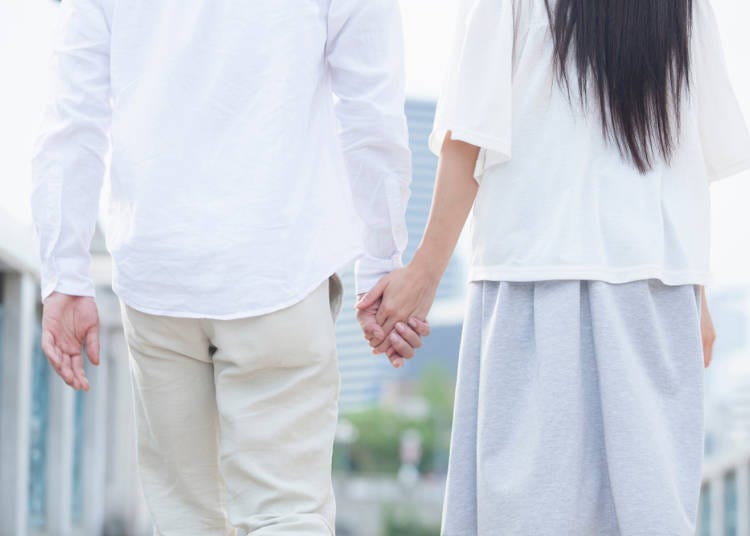 Last of all, some people feel that the reality in Japan was not much different from the impressions they had in mind.

"I think the Japanese are candid when it comes to romance. Even if they don't contact each other often or meet every single day, they can still build up a trusting relationship as adults." (Woman in her 20s, China)

"Many Vietnamese are the type that would want to meet their significant other every day. But in Japan, there aren't many couples that actually meet up every day." (Woman in her 20s, Vietnam)

It is a common perception that Japanese people tend to be laid-back when it comes to romance. In reality, few meet up with their significant other every day because of work commitments and personal leisure time.

From the perspective of foreigners, while it is great to be able to date someone while maintaining personal space, it also seems lonely. One respondent explained: "In my country, even if we're busy, we try to meet for just 10 minutes or, at the very least, talk over the phone." I am sure it is not that Japanese people lack warmth in their romantic relationships, but that they respect each other's time and remain independent within the relationship!
*This information is from the time of this article's publication.
*Prices and options mentioned are subject to change.
*Unless stated otherwise, all prices include tax.