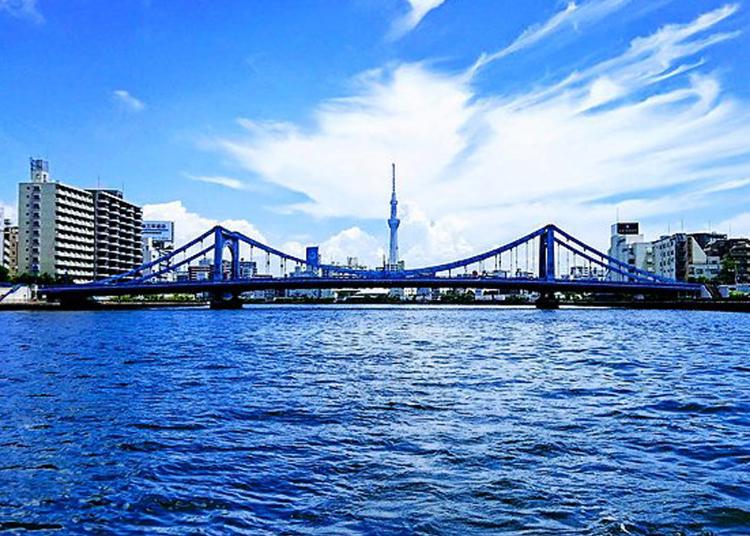 These are the top recommendations for Ryogoku / TOKYO SKYTREE(R), with travel tips and more, according to LIVE JAPAN, a top-class travel website for visitors to Japan. Our ranking is based on the most popular pages viewed by foreign visitors in a given category.

For instance, Tokyo Skytree®, Arcakit Kinshicho, Sunamachi Ginza Shopping Street and other related spots will be listed. Be sure to check them out during your visit to Ryogoku / TOKYO SKYTREE(R)!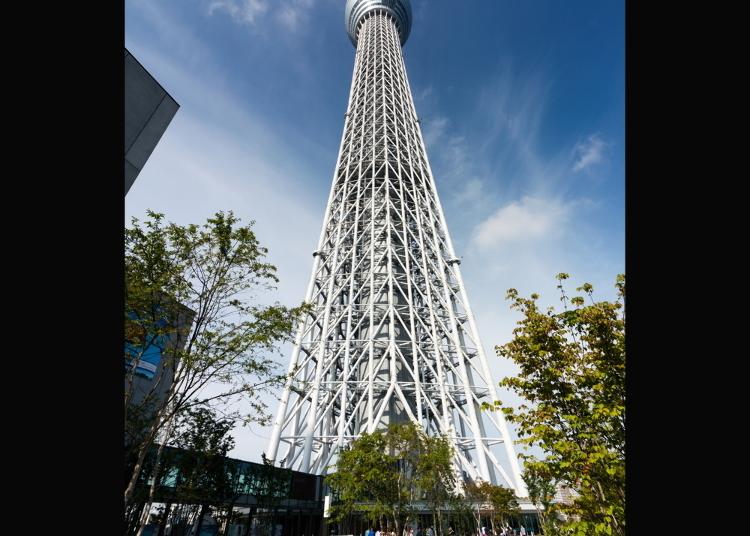 Tokyo Skytree opened in 2012. In addition to playing a role of a freestanding radio tower, it garners popularity as a popular sightseeing spot. This 634-meter tower was constructed with a tree growing up into the sky as the concept. At 350 meters above the ground is a triple-layered Tembo observation deck, and restaurants where you can spend time looking out at the view, an official shop, and a photo service station are placed. When you change elevators to go further up to the Tembo Galleria at 450 meters above the ground, you can enjoy a 360-degree panoramic view that affords as far as 70 kilometers away. You need to purchase a separate ticket to go there, but it is worth the purchase to see the townscape from high up in the sky. The light up of the Skytree tower at night is also attractive. Two patterns, Iki chic blue showing the spirit of the tower and Miyabi elegant purple expressing the sense of beauty alternately illuminate the night sky over Tokyo. You will be fascinated by this lighting effect showing Edo aesthetics with the friendly atmosphere of the traditionally commercial and working-class neighborhoods. You can take the Tobu Skytree Line to the Tokyo Skytree Station or take the Hanzomon Line to the Oshiage Station for an easy access to the tower.
Conveniently located in front of JR Kinshicho Station, Arcakit Kinshicho is a one-stop shopping destination for shopping and personal errands with major retailers for fashion and general merchandise, as well as with a grocery store, which is convenient for daily use.

Selected stores offer Wi-Fi.
アルカキット錦糸町

Address

2-2-1 Kinshi, Sumida-ku, Tokyo, 130-0013


Nearest Station

Kinshicho Station (JR Sobu Main Line / JR Sobu Main Line (Rapid) / Tokyo Metro Hanzomon Line / JR Sobu Line)
1 minute on foot


Phone Number

03-3829-5656
3.Sunamachi Ginza Shopping Street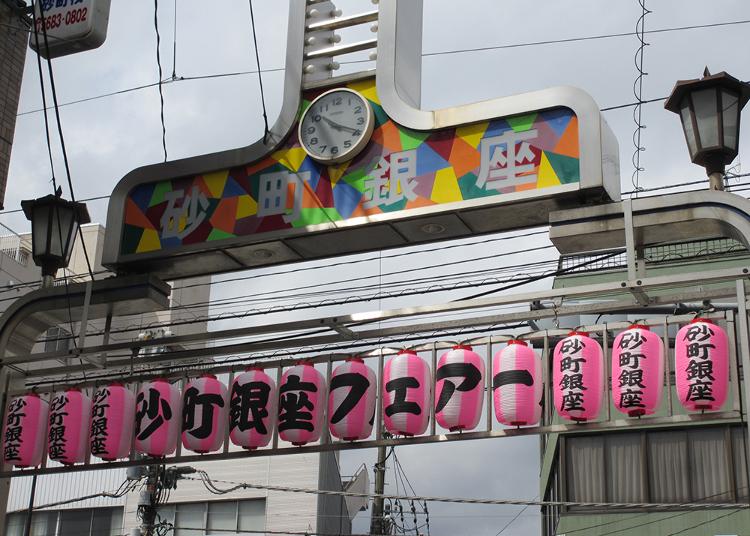 A 670 meter long shopping street with various stores. It used to be a small shopping street with only 30 stores called Heiwakai. When the shopping street received praise from a councilor of former Tokyo City in October 1932, its name was renewed to the current name. During the war, the area was completely destroyed and after the war, people returned to here to restart business. And then the number of stores increased rapidly and by 1963 the shopping street became almost the same size as today. The street organizes a variety of events such as the Hana-matsuri (flower festival) parade in spring, Koto's traditional summer festival,, Tanabata-matsuri (the star festival), beautiful illuminations during Christmas season as well as tombola and monthly Bakaneichi (crazy bargain sale held on 10th). A five-minute bus ride from Nishi-ojima Station on the Toei Shinjuku Subway Line. Many tourists enjoy this short local bus trip as a part of their Tokyo experience.
Address

3, Kitasuna, Koutou-ku, Tokyo, 136-0073
View Map

Nearest Station

Kinshicho Station (JR Sobu Main Line / JR Sobu Main Line (Rapid) / Tokyo Metro Hanzomon Line / JR Sobu Line)
15 minutes by bus


Phone Number

03-3644-5854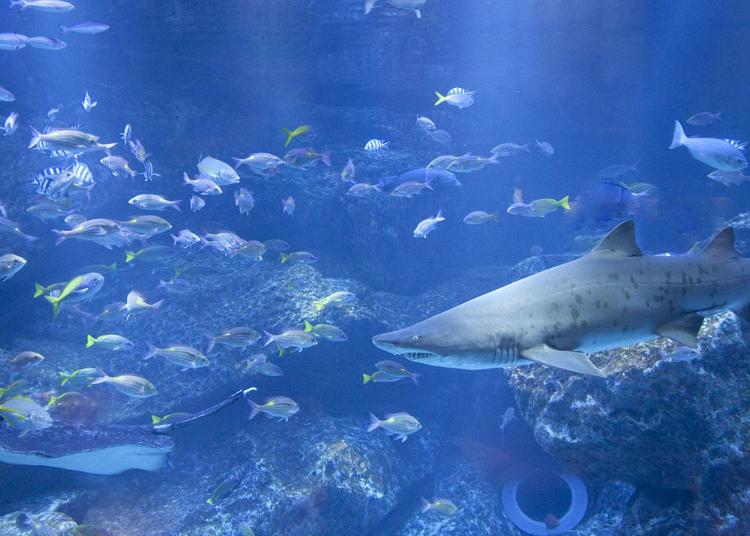 Sumida Aquarium is an urban aquarium located on the 5th and 6th floors of the Tokyo Skytree Town building. It is divided into eight zones. Some of the popular spots are Tokyo Dai-suiso (the Tokyo Main Aquarium), representing the sea surrounding the Ogasawara Islands, one of the World Natural Heritage sites, as well as one of Japan's largest tanks like an indoor swimming pool, where you can watch penguins and fur seals up close. The Jellyfish Kaleidoscope Tunnel has 5,000 mirrors mounted along the 50-meter sloped wall and ceilings. It is a magical space with jellyfish lit up in blue light. In the Edo-rium, which opened in April 2015, you can enjoy creative exhibitions with the themes of iki (stylish) and miyabi (elegance). A collaboration of the Edo-era marine life and ukiyo-e (color prints of everyday life in the Edo Period from 1603 to 1868) by Hokusai Katsushika and goldfish that spread among people are some of the exhibitions. With many entertaining programs and workshops ready, you will never feel bored there. It is a short walk from the Tokyo Skytree Station on the Tobu Skytree Line and the Oshiage Station on other lines.
Address

Tokyo Skytree town Solamachi 5F, 6F, 1-1-2, Oshiage, Sumida-ku, Tokyo, 131-0045
View Map

Nearest Station

Tokyo Skytree Station (Tobu Isesaki Line (Tobu Sky Tree Line))
1 minute on foot


Phone Number

03-5619-1821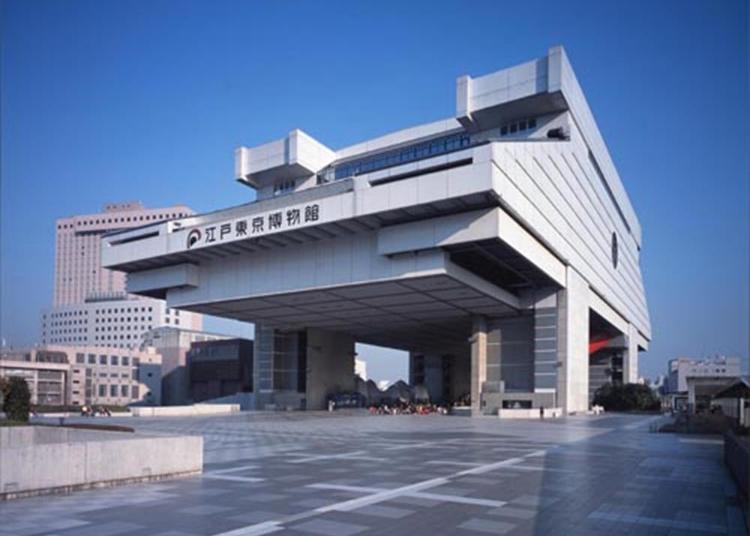 The Metropolitan Edo-Tokyo Museum opened its doors in 1993 as a space to reflect on the history and culture of Edo-Tokyo and envision the city and life in the future. The unique designed building was modeled after an elevated-floor warehouse and it is approximately 62.2 meters high. The museum has seven stories above ground and one below for exhibition rooms, library and halls. The permanent exhibition, showcasing original objects and replicas, offers visitors a journey through the 400-year history of Edo-Tokyo since the first Shogun Ieyasu Tokugawa entered Edo. You can see how people in Edo were living. Volunteer guides give tours for the permanent exhibition in 7 languages including English and Chinese (some languages may not be available depending on the day). In addition to the permanent exhibition, the museum organizes special exhibitions at the exhibition hall on the first floor and lecture sessions and workshops in hall or study room. Also, there are restaurants and a museum shop in the premises. A one-minute walk from the A3 or A4 Exit of Ryogoku Station on the Subway Oedo Line.
Address

1-4-1, Yokoami, Sumida-ku, Tokyo, 130-0015
View Map

Nearest Station

Ryogoku Station (Toei Oedo Line / JR Sobu Line)
1 minute on foot


Phone Number

03-3626-9974
6.Ganso Shokuhin Sample-ya Tokyo Skytree Town Solamachi store
This shop inside the Tokyo Solamachi shopping center shares Japan's one-of- a-kind 'food sample' (replica dishes made from preservatives that are then displayed in restaurant show windows) culture with the world. Opened by one of the leading companies in the field, with over 85 years of tradition to their name, the shop carries premium items of high artistry, small varieties that are perfect for souvenirs, limited edition goods for sale only at Tokyo Solamachi, "Sample'n Cooking" kits that enable you to create your own replica foods, and other unique and enjoyable original products. They even have an in-store installation (operated periodically) where you can watch real replica food craftsmen at work.
Ganso Shokuhin Sample-ya Tokyo Skytree Town Solamachi store

元祖食品サンプル屋 東京スカイツリータウン・ソラマチ店

Address

1-1-2 Oshiage, Sumida-ku, Tokyo Tokyo Solamachi East Yard 4F10, 131-0045


Nearest Station

Oshiage "SKYTREE" Station (Tokyo Metro Hanzomon Line / Toei Asakusa Line / Tobu Isesaki Line (Tobu Sky Tree Line) / Keisei Oshiage Line)
0 minute on foot


Phone Number

03-5809-7089
7.Drug Seims Sumida Ryogoku Store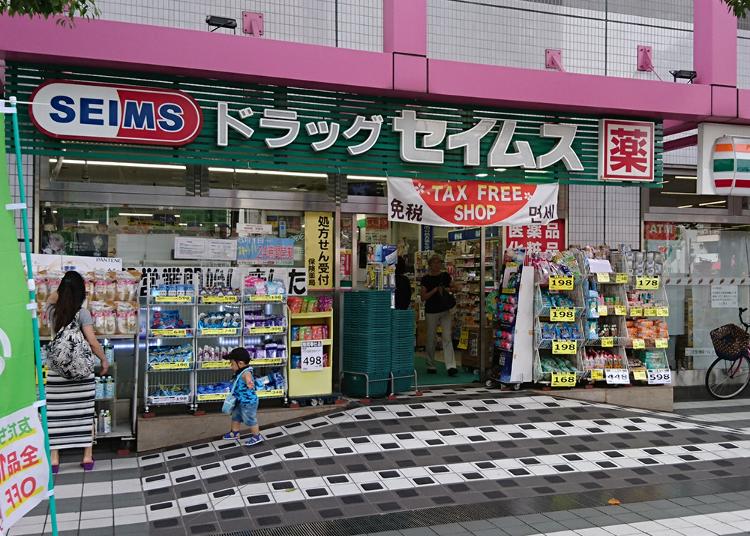 Chinese-speaking staff are available to assist customers with their shopping. We accept credit cards, as well as WeChat payment. Open 24-hours for all your medical and cosmetic item needs.
No fee is charged for tax-free sales.
Seims has a wide selection of items from medicine and cosmetics to daily sundries, food, beverages, and alcohol, and aims to become a drugstore that will be the choice of many local customers for years, as well as the most trusted drug store in the area. Our cosmetics corner is sure to provide services that satisfy customers by handling items of various makers and brands (Shiseido, Kanebo, Kao Sofina and Kosé).
Please feel free to stop by.

4-min on foot from JR Ryogoku Station West Exit. Next to Seven-Eleven convenience store close to Ryogoku 2-chome intersection.
Drug Seims Sumida Ryogoku Store

ドラッグセイムス墨田両国店

Address

2-10-14 Ryogoku, Sumida-ku, Tokyo Ryogoku City Core 1F, 130-0026


Nearest Station

Ryogoku Station (Toei Oedo Line / JR Sobu Line)
4 minutes on foot


Phone Number

03-5638-0571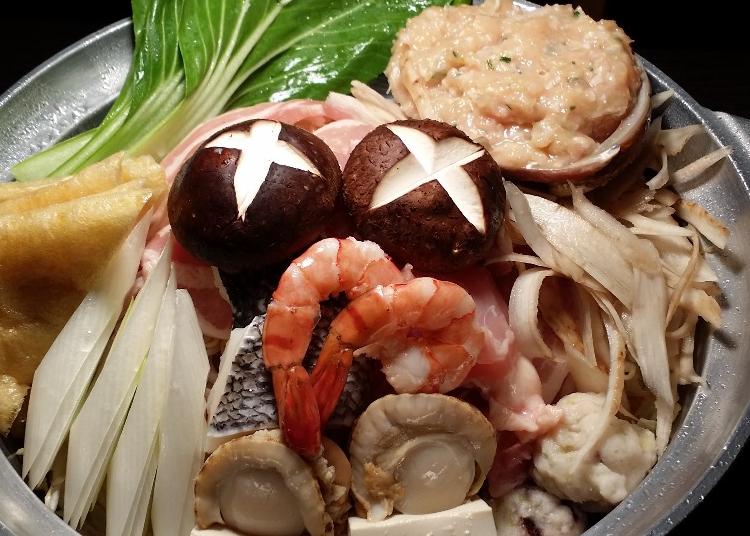 Japan's national sport " sumo ".
It is a restaurant sumo master of operated.
Sumo wrestlers eat , a powerful cuisine & Please enjoy the delicate Japanesefood.


【4320yen course】
■ Appetizer
■ thorn prime
■ chicken wings fried
■ Chanko nabe
■ noodles or rice porridge
■ pickles

【5400yen course】
■ Appetizer
■ sashimi platter
■ simmered
■ crab and vinegar
■ Chanko nabe
■ noodles or rice porridge
■ pickles

【6480yen course】
■ Appetizer
■ sashimi platter
■ simmered
■ crab and vinegar
■ chicken wings fried
■ Chanko nabe
■ noodles or rice porridge
■ pickles
■ dessert
Address

2-13-7, Ryogoku, Sumida-ku, Tokyo, 130-0026
View Map

Nearest Station

Asakusabashi Station (Toei Asakusa Line / JR Sobu Line)


Phone Number

03-3634-0075
9.URBAN RESEARCH Store Tokyo Skytree Town Solamachi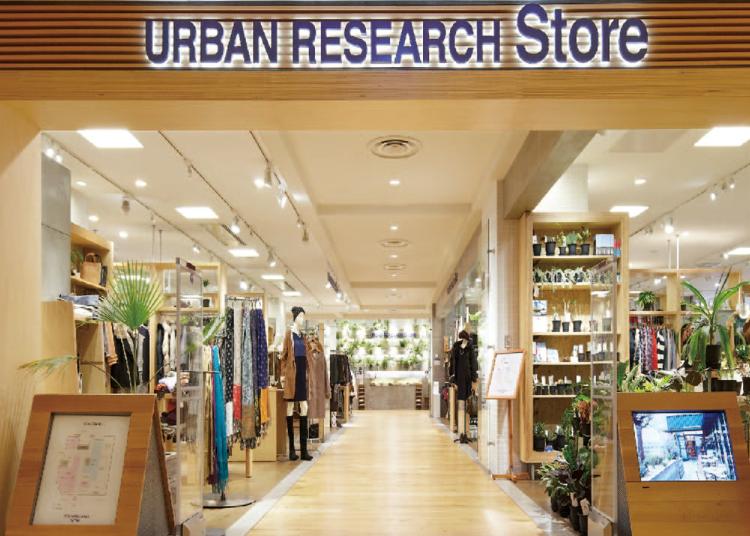 As the flagship store representing URBAN RESEARCH Co., Ltd., we bring together all the products of the URBAN RESEARCH Group to offer suggestions and recommendations for a variety of lifestyles. The blue of our logo is the color of hope, representing the brightness of the future. We offer a wide range of attractive wardrobe ensembles as well as cosmetics, foods, books and household goods. The shop interior itself is designed as a wide-open space surrounded by lush greenery where we use the latest tools to bring you trends for adding color to modern life.
10.Tokyo Water ways Co.,Ltd
Tokyo Waterways offers cruising tours in the city of water Tokyo, around Sumida River, Kanda River and the bay area. Our most popular cruises are the flower viewing cruise that passes the famous cherry blossom areas, and the fireworks cruise where you can watch fireworks from the boat. Our city cruises are free of traffic and are an efficient way to see the city. Participants are able to see traces of Edo and the ever-changing shape of Tokyo that can only be witnessed from on a boat. There is so much to see, both old and new. It's also possible to have a barbecue party on the boat, or ride with your dog. In addition, our experienced staff are able to plan the perfect trip based on the customer's needs, such as providing tour guides on board (we can cater to foreigners), catering arrangements (halal, vegans, etc.), as well as surprises. Our boats are very sturdy catamaran river cruise boats, can accommodate up to 44 people, are equipped with restrooms and offer 360 degree views. Enjoy the extraordinary and make some unforgettable memories of your trip in Tokyo with us.
*This information is from the time of this article's publication.
*Prices and options mentioned are subject to change.
*Unless stated otherwise, all prices include tax.