These are the top recommendations for Harajuku, with travel tips and more, according to LIVE JAPAN, a top-class travel website for visitors to Japan. Our ranking is based on the most popular pages viewed by foreign visitors in a given category.

For instance, FITNESS SHOP HARAJUKU, ASSORT TOKYO, AMORE Vintage omotesandou and other related spots will be listed. Be sure to check them out during your visit to Harajuku!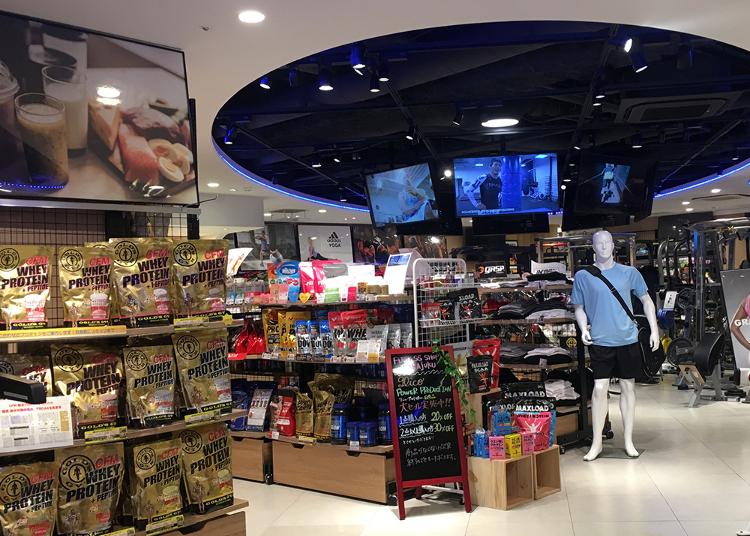 Fitness Shop Harajuku connects directly to Tokyo Metro's Meiji-jingumae Station Exit 6, and is only a 3-minute walk from JR Harajuku Station's Omotesando Exit. It is ideally located on Basement Floor 1 of Japan's fitness Mecca, Gold's Gym.
Fitness Shop was founded in 1986 in the Swiss city of Zurich as a specialty shop to meet various fitness needs. Then more than 30 years ago, due to various circumstances and a chance meeting with a late great kickboxer, Japan's first Fitness Shop opened in 1988 in Kinshicho Tokyo. Using a concept adopted from the original shop in Zurich, we offer a comprehensive list of authentic training and fitness products, from training machines, supplements, and sportswear to small accessories and reading materials.
Fitness Shop Harajuku boasts the largest fitness equipment showroom in all of Japan, where customers can try out fitness machines for home use before deciding to make a purchase. We also have English-speaking staff members, so please stop by when you can.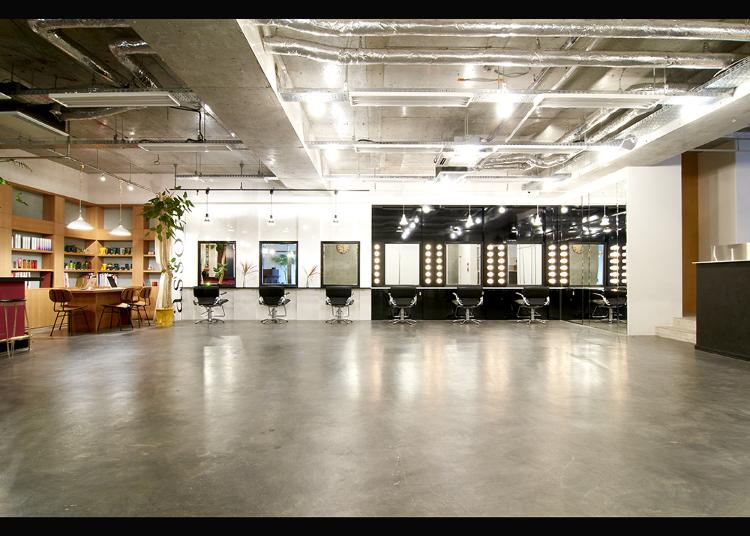 Our hair salon s in Tokyo, New York, Hong Kong and Holland are clients' first choice. Japanese techniques we are proud of and our global inspiration tell you why! Our motto is to respect the diverse characteristics of stylists, assistants and clients. Our stylists of diverse skills allow us to have a variety of clients from children to the elderly, international clients, designers, celebrities, models, and others, regardless of age and profession. You are always welcome at our salons with a great hospitality.

Our current bland CORRER will become rebranded to ASSORT HARAJUKU starting January 2019.We will be moving some of our English speaking hair stylists,YUKI HAGA and SEIRA TAKAOKA,from our Tokyo branch to our "NEW HARAJUKU BRANCH".
3.AMORE Vintage omotesandou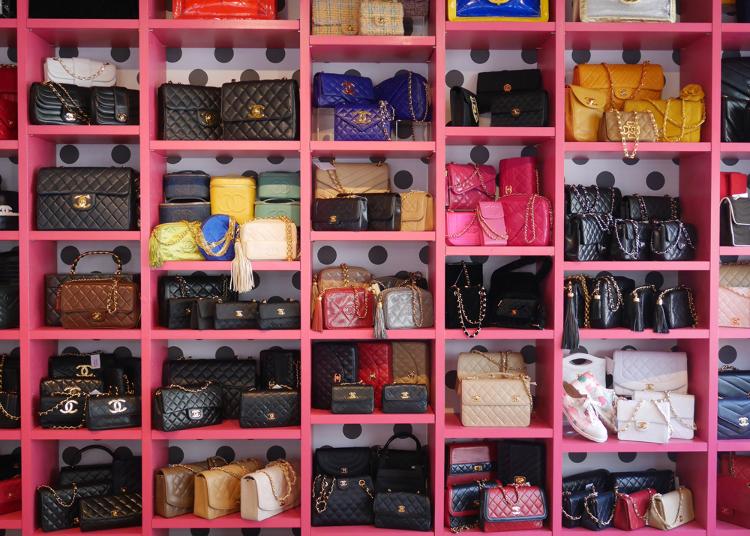 The Omotesando branch exclusively stocks vintage Chanel, with over 1,000 items including bags and accessories. AMORE Wardrobe has also opened nearby, offering vintage Chanel apparel and shoes. Our vintage shops deal exclusively in the world's rarest Chanel goods. We offer a special space with a wide selection of items ranging from classics to the hard-to-find.

Our daily social media posts offer something not just for Japan, but for our customers around the world.
・instagram @amore_tokyo 
・twitter @AmoreTokyo
・weibo @AmoreVintage
・Wechat ID @amoreomotesando @amorewardrobe
Address

CH building 1F, 5-1-15, Jinguumae, Shibuya-ku, Tokyo, 150-0001
View Map

Nearest Station

Omotesando Station (Tokyo Metro Ginza Line / Tokyo Metro Chiyoda Line / Tokyo Metro Hanzomon Line)
5 minutes on foot


Phone Number

03-5778-3567
4.AWESOME STORE Harajuku Omotesando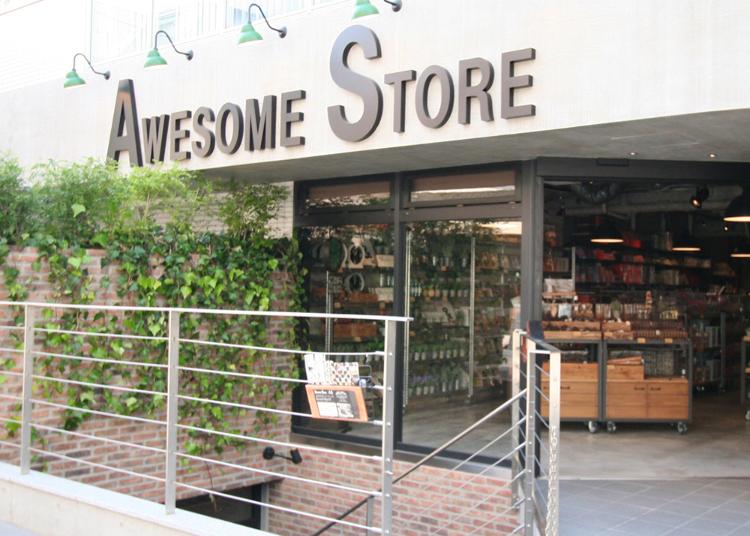 "AWESOME STORE" became famous on many media like magazines and TV programs. This is why our goods are awesome prices and qualities as "life style shop."

Our shop stands the center of Harajuku-Omotesando which is a source of trend. The image of in-store is SOHO, NY and garage store. You can find favorite one for sure.

We recommended
"Harajuku-Ramen" 148JPY (+tax)
This soy-sauce flavored ramen does not consist of chemical seasoning, aretificial color, and preservative.
Best suited fot souvenir!!

"The decoration of Japanese traditional events" 190~290JPY (+tax)
We have the felt decoration that expresses Japanese four seasons and the traditional events.

And also you can find "AWESOME" price and quality goods and lots of "made in Japan" if you visit us!
AWESOME STORE Harajuku Omotesando

AWESOME STORE 原宿表参道店

Address

Omotesando IIDA Building 1F / B1F, 5-8-7 Jingumae, Shibuya-ku, Tokyo, 150-0001


Nearest Station

Omotesando Station (Tokyo Metro Ginza Line / Tokyo Metro Chiyoda Line / Tokyo Metro Hanzomon Line)
3 minutes on foot


Phone Number

03-6450-6021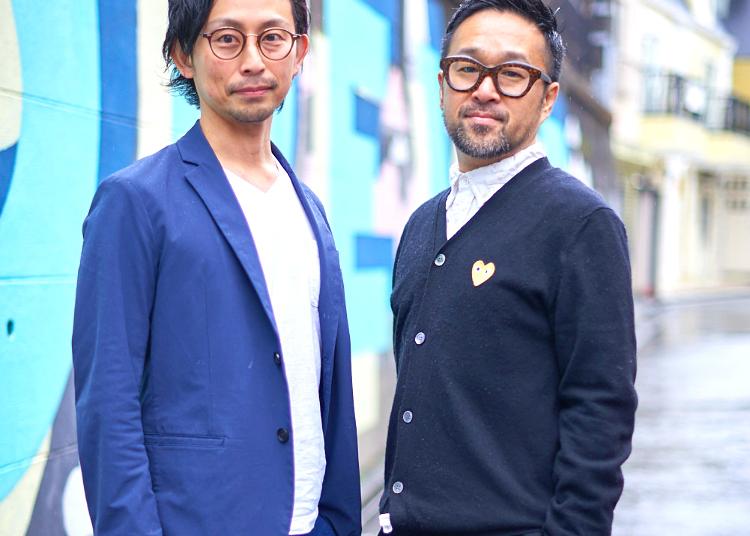 SOZO Hair and Make is a salon that was founded in 2010 by Keizo and Taa, who both hold the same values, after having investigated haircuts in London, New York, and Tokyo for many years and their talents being recognized. The staff who have come together under these two hairdressers who know the world possess high technical skills, language ability, and a global perspective. As a result, SOZO are highly valued by well-known Japanese people, foreigners, and foreign models. Repeat customers are over 90%. SOZO's customers are comprised of not only people living in Japan, but even customers who come back years later after visiting SOZO during their travel.
SOZO HAIR&MAKE

Address

B1F, 4-25-1 Jingumae, Shibuya-ku, Tokyo, 150-0001


Nearest Station

Omotesando Station (Tokyo Metro Ginza Line / Tokyo Metro Chiyoda Line / Tokyo Metro Hanzomon Line)
8 minutes on foot


Phone Number

03-3478-8692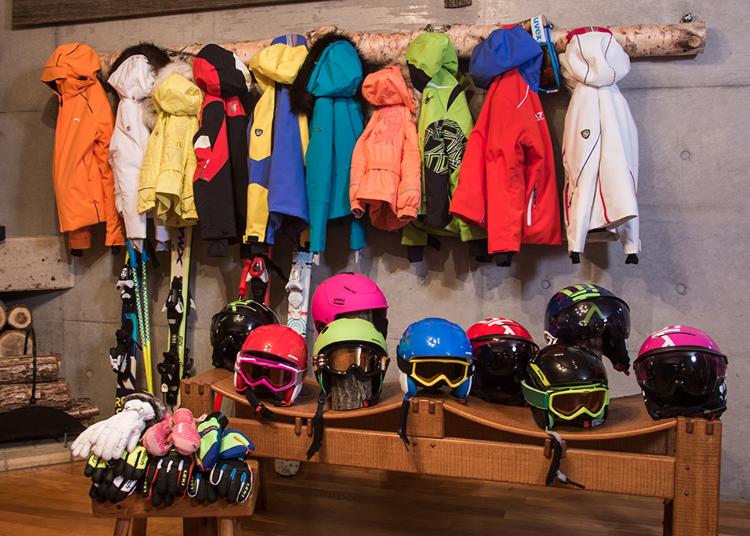 An import ski brand specialty shop now in our fiftieth year.
Every year the owners travel overseas, especially to Europe, and select items from leading global ski brands that are ahead of the curve, paying close attention to materials and functionality, as well as design and ease of wear. In addition to goods for adults, we also stock distinctive, luxurious items for juniors and kids.

Distinguishing characteristics
1) Ski items available all year round
2) A line-up including a wide range of import wear, junior wear, and accessories (helmets, gloves, goggles, boots, etc.)
3) Wide selection of colors and sizes (80cm to import 60. Waists of 100cm and over catered for)
4) Staff provide individualized coordination
5) Duty free available, and, all credit cards and UnionPay cards accepted
6) Winter apparel stocked (Moncler down jackets, coats, etc.)
7) Wide selection of snow boots
8) English spoken
9) Sister store in Karuizawa Prince Shopping Plaza West
SKI SHOP JIRO

Address

3-2-8 Minami Aoyama, Minato-ku, Tokyo, 107-0062


Nearest Station

Gaiemmae Station (Tokyo Metro Ginza Line)
6 minutes on foot


Phone Number

03-3408-0702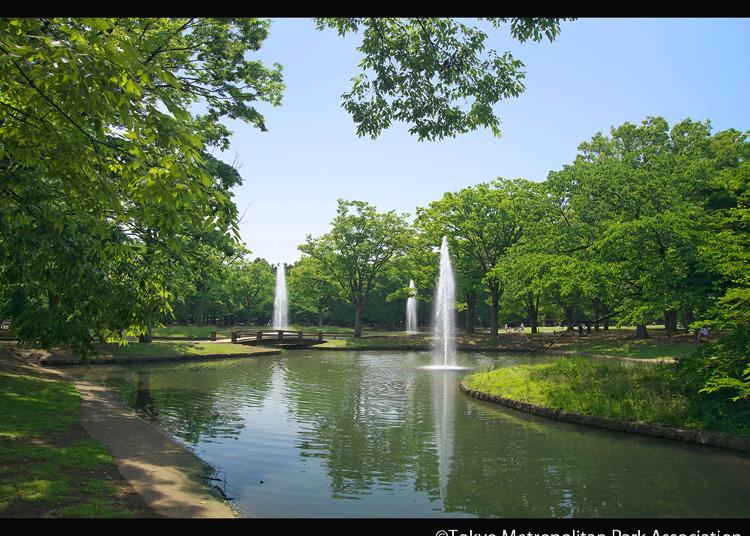 Yoyogi Park is the fifth largest among the Tokyo municipal parks within the 23 wards of central Tokyo, and many families and couples, regardless of age, visit the place during the weekends. The trees that were still young when the park opened have grown fully today, and a third of the park grounds is now covered with a dense green forest. The central field is wide open and covered with green grass. The three large and small fountains provide a wonderful water attraction too. A bird sanctuary (a natural reserve for wild birds) where visitors can watch various wild birds, as well as an observation deck, are also situated within the park. At the cycling center, bicycles are available for rent, and visitors can go around the cycling course in the park. The bicycles are not just for adults and children as there are tandem bicycles for two people, such as couples and families. The park is a three-minute walk from the JR Harajuku station.
Address

2-1, Yoyogikamizonocho, Shibuya-ku, Tokyo, 151-0052
View Map

Nearest Station

Harajuku Station (JR Yamanote Line)
3 minutes on foot


Phone Number

03-3469-6081
8.WOODEN DOLL Takeshita Street store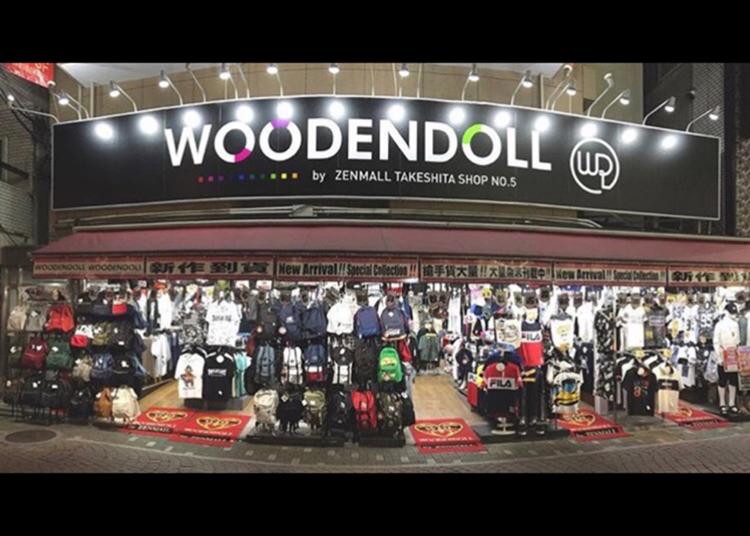 Our shop is almost overflowing with clothes and accessories that are composed of a blend of styles unique to Takeshita Street, focusing on the latest fashion trends – please come and have a look!
WOODEN DOLL Takeshita Street store

WOODENDOLL 竹下通り店

Has Health & Safety Measures

Address

1-6-6 Jingumae, Shibuya-ku, Tokyo, 150-0001


Nearest Station

Harajuku Station (JR Yamanote Line)
5 minutes on foot


Phone Number

03-3405-1641
9.TOKYU PLAZA OMOTESANDO HARAJUKU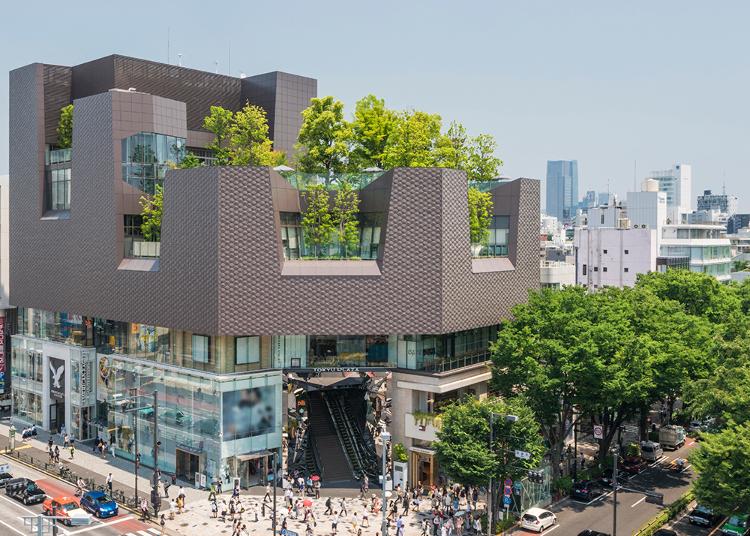 Tokyu Plaza Omotesando Harajuku located in the center of the Omotesando/Harajuku area. Elegant shops line beyond our distinctive mirrored entrance, known as the "kaleidoscope." The basement to second floors contain flagship stores which boast the best line-up of products from high-powered brand names. On the third to fifth floors, you can enjoy a rich variety of stores, particularly ones offering apparel, cosmetics, and other miscellaneous goods. The sixth and seventh floors house popular cafés and restaurants. Also Omohara Forest, a rooftop garden on the sixth floor, offers a rest space overflowing with greenery secluded from the bustle of the city, where you can relax while enjoying the pleasant breeze.

One minute's walk from Exit 5 of Meiji-jingumae Station on the Tokyo Metro Chiyoda and Fukutoshin lines
Seven minutes' walk from Exit A2 of Omotesando Station on the Tokyo Metro Chiyoda, Hanzomon, and Ginza lines
TOKYU PLAZA OMOTESANDO HARAJUKU

東急プラザ表参道原宿

Address

4-30-3 Jingumae, Shibuya-ku, Tokyo, 150-0001


Nearest Station

Harajuku Station (JR Yamanote Line)
4 minutes on foot


Phone Number

03-3497-0418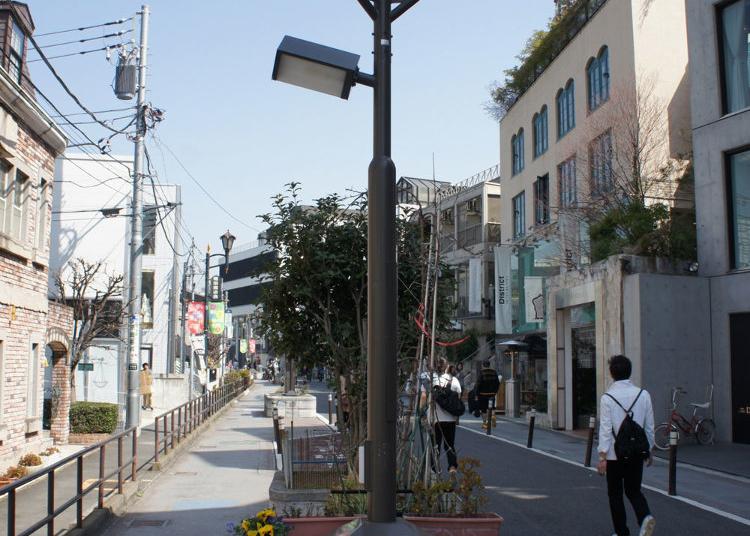 Shibuya Cat Street connects the Shibuya and Harajuku areas. The Shibuya River used to run there, but it was made into a culvert to build a promenade around 1964. That was the start of the Shibuya Cat Street. At the entrance on the Omotesando area side of Harajuku, there remains a stone post engraved Sando-bashi (bridge) that tells visitors that a bridge once crossed there. The Cat Street is one of the main streets of Ura-Harajuku (the Harajuku back street), and many Japanese fashion brands keep their flagship stores there. There are cafes and general stores along the street, and each of their exterior appearances is unique. There are many narrow alleys, and it is fun to look for stylish stores as well. It is a popular street that you can shop or stroll around while enjoying meals at comfortable cafes or restaurants. You can access it from the JR Harajuku Station, but using the Omotesando Station on the Subway Ginza Line, Chiyoda Line, and Hanzomon Line is more convenient.
Address

6 Jingumae, Shibuya-ku, Tokyo, 150-0001
View Map

Nearest Station

Omotesando Station (Tokyo Metro Ginza Line / Tokyo Metro Chiyoda Line / Tokyo Metro Hanzomon Line)
15 minutes on foot

*This information is from the time of this article's publication.
*Prices and options mentioned are subject to change.
*Unless stated otherwise, all prices include tax.
Limited time offer: 10% discount coupons available now!