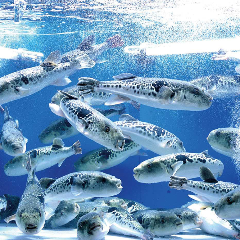 Tokyo Torafugutei Asakusaten and Tobu Railway Nikko Area Pass (4 Days) Package
Expats can use too!
Tobu Railway Nikko Area Pass (4 Days)
Area

Chuzenji Temple / Kinugawa / Lake Yu / Nikko / Senjogahara
Popular areas and events
Overview

A Japanese restaurant that features "puffer fish cuisine" that is unique to Japan.
We use only the highest quality domestic tiger puffer fish caught or cultured in Japan.
Enjoy completely safe and delicious puffer fish items prepared by highly experienced chefs.
Course meals that include puffer fish hot pot are the most popular menus.
Fresh puffer fish sashimi and freshly prepared deep fried puffer fish are especially popular among foreign guests.
You can enjoy tiger puffer fish that is considered a highly luxurious ingredient all year round at a reasonable price.
Enjoy puffer fish cuisines that are only available in Akasaka
Tokyo.Only in Japan.
* Consumption tax will be charged separately.
Location

2-14-15, Nishiasakusa, Taito-ku, Tokyo
Other recommended rail passes
Round Trip Seibu Kawagoe Pass in Ikebukuro, Tokyo

Tokyo Subway Ticket (24, 48, 72 Hours)

【Chichibu Kawagoe】 SEIBU 1 Day Pass (Optional: Nagatoro Combo)

Nikko Pass (Asakusa Pick Up) - 2Days

Keisei Skyliner Train Transfer between Narita and Tokyo ( One-way or Round trip )

Narita Express Train Tickets from/to Narita and Tokyo ( Round trip)

Hakone Freepass (2, 3 Days)

Hakone Kamakura 3-Day Ticket Pass

JR TOKYO Wide Pass ( 3Days )

JR East Nagano-Niigata Area Pass (5 Days)

JR East Tohoku Area Pass (5 Days)

JR Osaka-Tokyo Hokuriku Arch Pass (7 Days)

JR East-South Hokkaido Pass (6 Days)