These are the top recommendations for Asakusa, with travel tips and more, according to LIVE JAPAN, a top-class travel website for visitors to Japan. Our ranking is based on the most popular pages viewed by foreign visitors in a given category.

For instance, Senso-ji Temple, Tokyo Japan Fishing, Studio Nanairo Asakusa and other related spots will be listed. Be sure to check them out during your visit to Asakusa!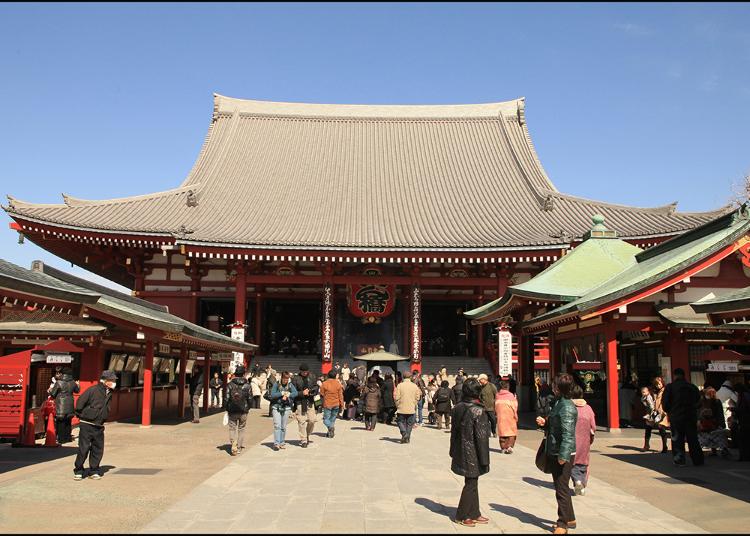 After passing the Kaminarimon Gate with the huge paper lantern, the symbol of Asakusa, you can enjoy food hopping and souvenir shopping, there is Nakamise street, which, leads up to the temple grounds. Founded in 628 AD, Senso-ji Temple is the oldest Buddhist temple in Tokyo and one of the most popular tourist attractions in the metropolis. It is surely a must-visit spot when you visit Japan. Asakusa Kannon, the main object of worship, is said to grant material benefits to the worshipers. The temple grounds are constantly filled with people seeking such benefits, and the number of annual visitors is 30 million, including overseas visitors. The five-storied pagoda and the giant waraji straw sandal said to ward off demons placed at the Hozomon Gate are some of the draws of this temple. On Nakamise Street, events such as the Chinese Lantern Plant Fair and the Hagoita-ichi Battledore Fair are held, and you can experience Edo period scenery (1603-1868). It is a five-minute walk from Asakusa Station on various railway lines such as the Tokyo Metro Ginza Line and the Tobu Isesaki Line.
Address

2-3-1, Asakusa, Taitou-ku, Tokyo, 111-0032
View Map

Nearest Station

Asakusa Station (Tokyo Metro Ginza Line / Toei Asakusa Line / Tobu Isesaki Line (Tobu Sky Tree Line) / Tsukuba Express)
5 minutes on foot


Phone Number

03-3842-0181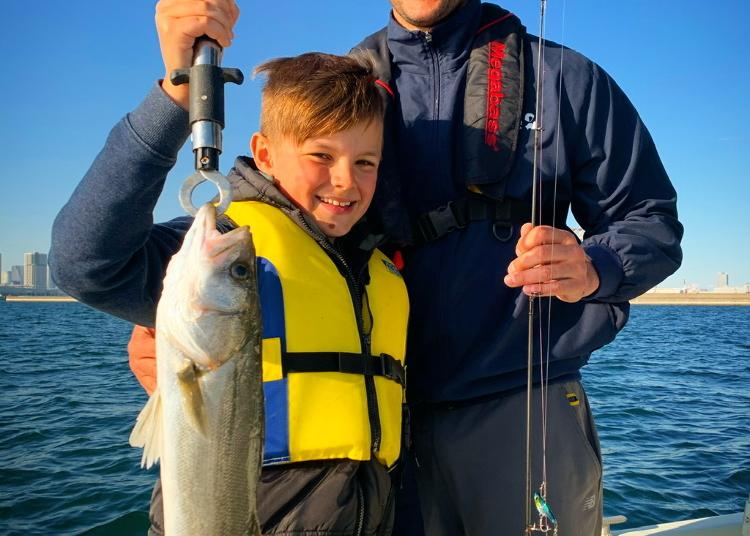 The pier is near Asakusa and Tsukiji Fish Market. Both are a 2-minute walk from the nearest station. Easy access! Fishing is a fun activity in Tokyo!Head for the fishing sites enjoying close-up views of famous Tokyo sites such as Skytree and Tsukiji. Boats are private rentals so you can board at the time you desire as well as select a course. One fish we target in particular is Japanese sea bass.
Our boats primarily fish with lures and avoid bait, so no need to worry about the smell. Many overseas visitors join us year-round. We rent out a complete set of fishing equipment so there is no need to bring anything! Our boats are limited to a maximum of four customers and have toilets, so beginners and women can also enjoy without worries.

How to Book
Please enquire about your preferred date and time using the email address on our website, or by sending message through one of our social media channels.
Home page here:
https://tokyo-japan-fishing.com/

Email here:
b.w.tokyo.japan@gmail.com
Tokyo Japan Fishing

Address

1-23 Azumabashi, Sumida-ku, Tokyo, 130-0001


Nearest Station

Asakusa Station (Tokyo Metro Ginza Line / Toei Asakusa Line / Tobu Isesaki Line (Tobu Sky Tree Line) / Tsukuba Express)
3 minutes on foot


Phone Number

080-5389-8951
Conveniently located only a three-minute walk from Asakusa Station (subway/Tobu lines), Studio Nana-iro is a "transformational photo studio" right next door to Asakusa's famous Kaminarimon gate. It can be found in an 8-storey building easily recognizable owing to its scarlet pillars. One of the largest of its kind in the capital, the whole building is set aside for the studio's photography and transformational experiences. Come delight in a wonderful opportunity to transform yourself into an oiran (courtesan), maiko (apprentice geisha), geisha or samurai and meet a brand-new you.

*The reception staff provide service English (and Chinese, too), so overseas customers can visit without worry.
*There are more than 200 costumes (both kimono and dresses) in stock. In particular, the elegant and colorful wedding kimono are popular among both Japanese and overseas customers.
*A professional hair stylist will bring out the very best of your charms.
*A professional photographer will capture a perfect moment at one of four different photo studios.
*The studio is partnered with and offers coupons for a number of neighboring Asakusa enterprises, including rickshaw services, restaurants, and cake shops. There are also events held to provide customers with a wonderful experience while visiting the Asakusa area.
浅草変身写真館 スタジオ七色

Address

2-17-8 Kaminarimon, Taito-ku, Tokyo, 111-0034


Nearest Station

Asakusa Station (Tokyo Metro Ginza Line / Toei Asakusa Line / Tobu Isesaki Line (Tobu Sky Tree Line) / Tsukuba Express)
3 minutes on foot


Phone Number

03-3843-7716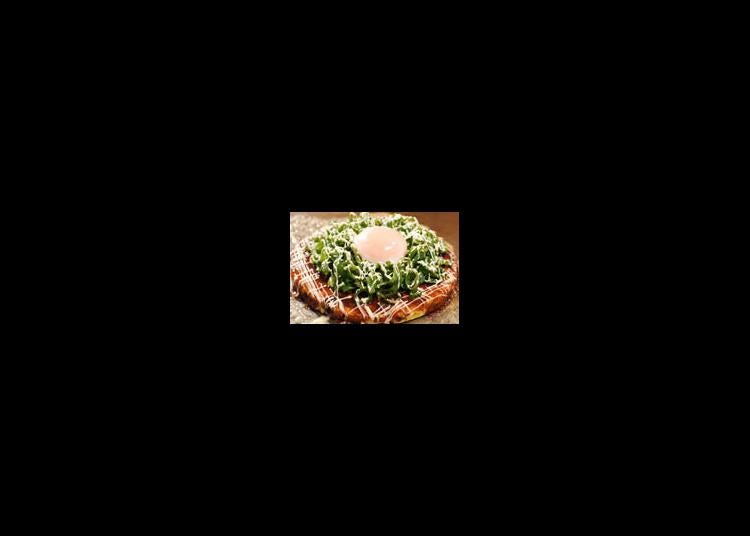 Enjoy yourself in the bright ambiance. We use specially ordered teppan grill at the counter on the 1st floor. We grill your okonomiyaki right in front of your eye.

Fluffy dough okonomiyaki is our specialty. The rich flavor from the chicken soup stock that has been cooked for three days is the secret for our vaunted taste. We also have a reasonably priced course menu.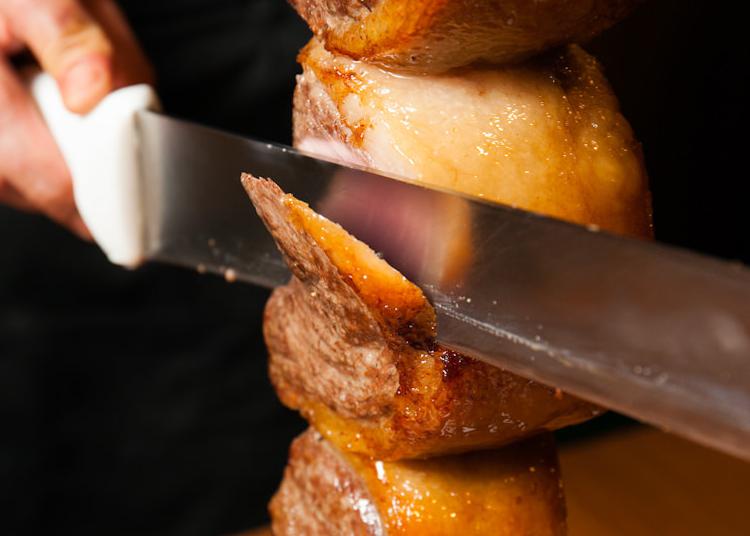 ◆ All-you-can-eat Brazilian barbecue and Brazilian food!
Male 3,780 yen (tax included) / Female 3,240 yen (tax included)
14 kinds of barbecue will cut freshly baked at your seat.
The buffet is lined with about 60 kinds of traditional Brazilian dishes and salads, and you can take them freely.

◆ Various drink menu
An extensive menu is available from Brazilian cocktails to world standard and downtown selections!

◆ All-you-can-eat & all-you-can-drink (2,500 yen for 2H all-you-can-drink)
All-you-can-eat & all-you-can-drink for 81 types for 6,280 yen for men and 5,740 yen for women

◆ We accept private party!
Free lending such as projector and microphone!
Available for more than 45 people.
6.Asakusa Armor Experience Samurai Ai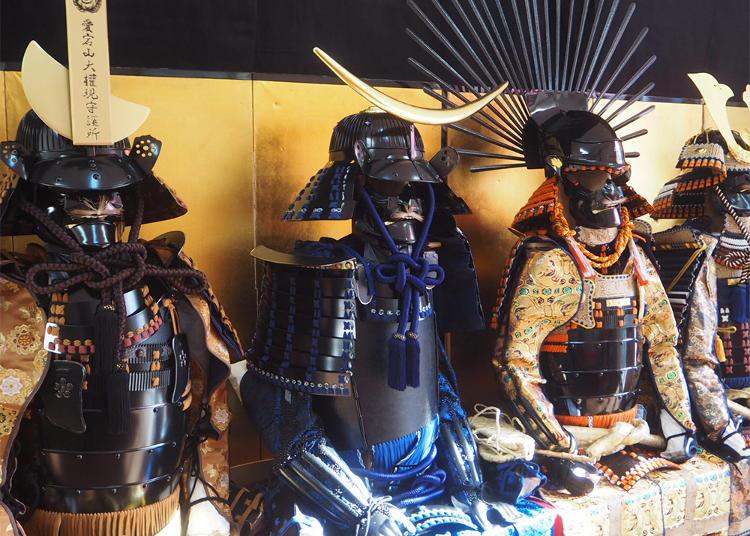 Our shop is recommended for groups of guys, but we are located nearby kimono rental shop Asakusa Aiwafuku 1 which makes it great for couples, groups of friends, and families.

Customers can choose the type of armor from 'Black Samurai' or 'Sanada Yukimura' (red).
For the helmet, choose Date Masamune, Katakura Kojiro, Oda Nobunaga, Date Masamune, Kuroda Nagamasa, or Sanada Yukimura.

There are other shops offering experiences to try on samurai armor, but what differentiates our shop is:
1. Reasonable pricing at 6980 yen (without tax)!
2. You can enjoy a photo shoot and wear the armor for a walk around the area! No doubt you draw attentions of all!


Please stop by to experience Japanese samurai armor! Our staff is looking forward to your visit.
7.Japanese Tableware Dengama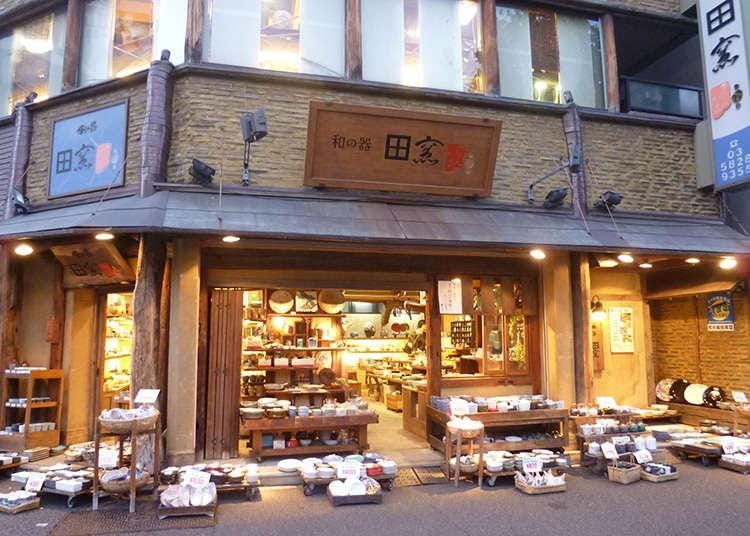 Japanese Pottery Shop Dengama is a Japanese pottery speciality store which directly purchases the product from the potteries all over Japan such as Arita, Kutani, Mashiko and Mino. They handle a wide range of products focused on bowls with made with traditional Japanese pottery techniques and pictures, along with fine articles from famous potteries, and products for ordinary daily use as mugs, tea cups and small plates. Don't forget to check the bargains near the entrance of the shop.
Address

Matsui Building 1~2 floor, 1-4-3, Nishiasakusa, Taitou-ku, Tokyo, 111-0035
View Map

Nearest Station

Tawaramachi Station (Tokyo Metro Ginza Line)
3 minutes on foot


Phone Number

03-5828-9355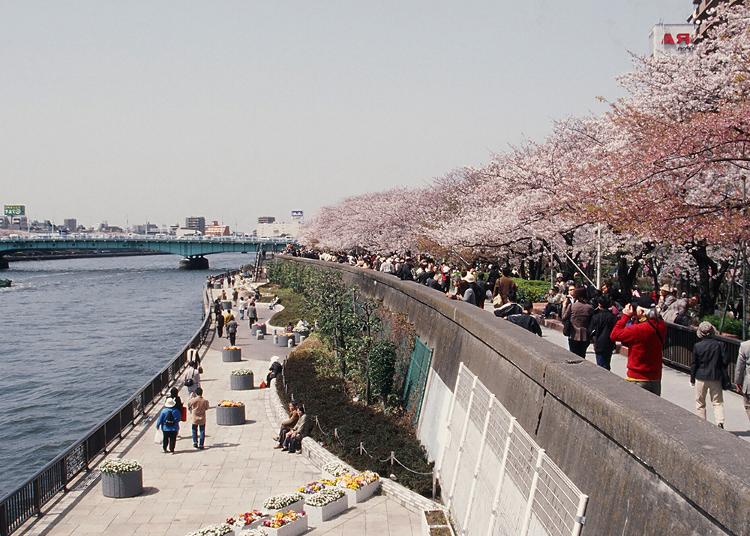 Approximately 45 acres, a park located along the Sumida River, extending over the two wards of Taito ward and Sumida ward. The Japanese garden on the Sumida ward side of the park was made using the remains of Mito Tokugawa family's residential house from the Edo period, such as its pond. The house was destroyed in the Great Kanto Earthquake. Later the remains were incorporated into the Sumida Park and transformed into the Japanese garden. About 1,000 cherry trees are planted in the park, 600 cherry trees in the Taito ward side and 400 cherry trees in the Sumida ward side and the park was selected as one of Japan's Top 100 Cherry Blossom Spots. Especially a stretch of both banks of the Sumida River between Azumabashi Bridge and Sakurabashi Bridge has approximately a 1 km line of cherry trees. It is a very popular photography spot where you can shoot photos of cherry blossoms with the Tokyo Skytree. During summer one of Japan's biggest firework festivals is held on the Sumida River. You can also enjoy sports at the sports center with a baseball field and tennis courts located in the Taito ward side. A 5-minute walk from Asakusa Station on the Tobu Skytree Line, the Toei Asakusa Line and the Tokyo Metro Ginza Line.
Address

Sumida-ku, Tokyo, 131-0033
View Map

Nearest Station

Asakusa Station (Tokyo Metro Ginza Line / Toei Asakusa Line / Tobu Isesaki Line (Tobu Sky Tree Line) / Tsukuba Express)
5 minutes on foot

9.Luggage and Travel Bags | GINZA LIFE at Asakusa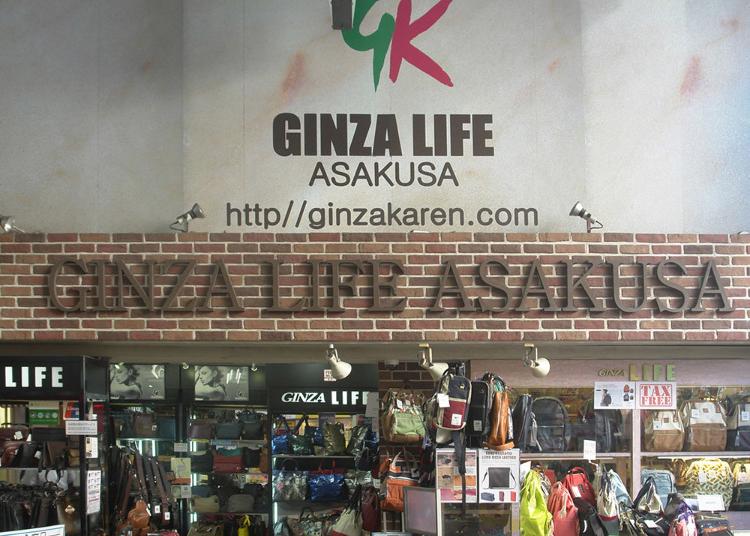 Ginza Life Asakusa welcomes customers of many nationalities and is especially popular with Chinese tourists.
We are conveniently located across from Asakusa Station Exit 6.
Our suitcases are especially popular, with all items 5,250 JPY regardless of size.
In addition to suitcases, we also sell handbags and a variety of other bags at the same price, so many customers buy several bags at the same time. If you are unable to take your purchase with you, you have the option to have it delivered by mail. We offer a wide range of popular anello bags, from classic designs to the latest creations, all of which are currently available at a 10% discount.
Tourists from China can be assured we accept WeChat Payment and Alipay.
Why not stop by while sightseeing at Skytree® or Asakusa and enjoy the hospitality of our welcoming staff?
Address

1-33-1, Asakusa, Taitou-ku, Tokyo, 111-0032
View Map

Nearest Station

Asakusa Station (Tokyo Metro Ginza Line / Toei Asakusa Line / Tobu Isesaki Line (Tobu Sky Tree Line) / Tsukuba Express)
1 minute on foot


Phone Number

03-5828-0638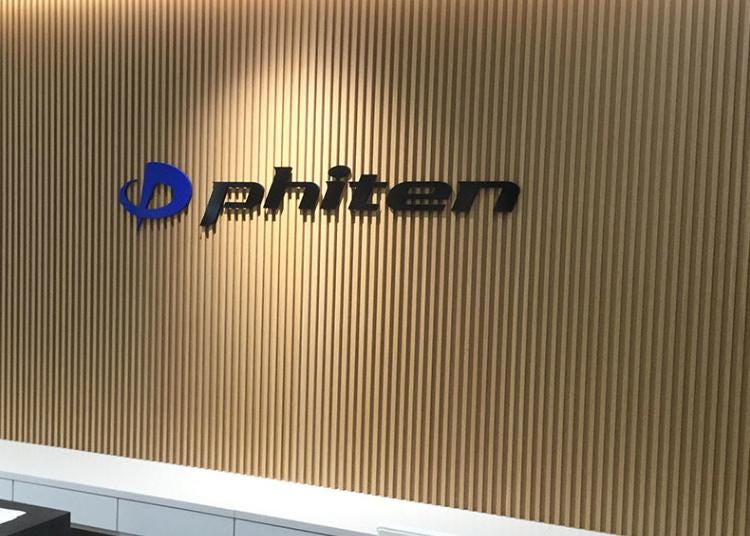 All Phiten products represent the company's uncompromising search for health, as encapsulated in the slogan, "Everything we do, we do for your health."

The store carries an extensive selection of products addressing the diverse needs of customers, including sports, wellness, and beauty products; RAKUWA series ; supporters; and items from apparel companies.

Phiten Asakusa Store is conveniently located near the station. There is one section in the store devoted to body-care products. The store features a hyperbaric chamber, which delivers extra oxygen to your body. The store also offers various accessories, such as bracelets and necklaces. Body care products, such as supporters and titanium tapes, are popular.

Please stop by for a moment of relaxation while you are sightseeing in Asakusa. International visitors can enjoy a tax-free shopping experience. Product descriptions are available in seven languages via a device set up in the store.
Furthermore,there are English speaker staffs.
*This information is from the time of this article's publication.
*Prices and options mentioned are subject to change.
*Unless stated otherwise, all prices include tax.