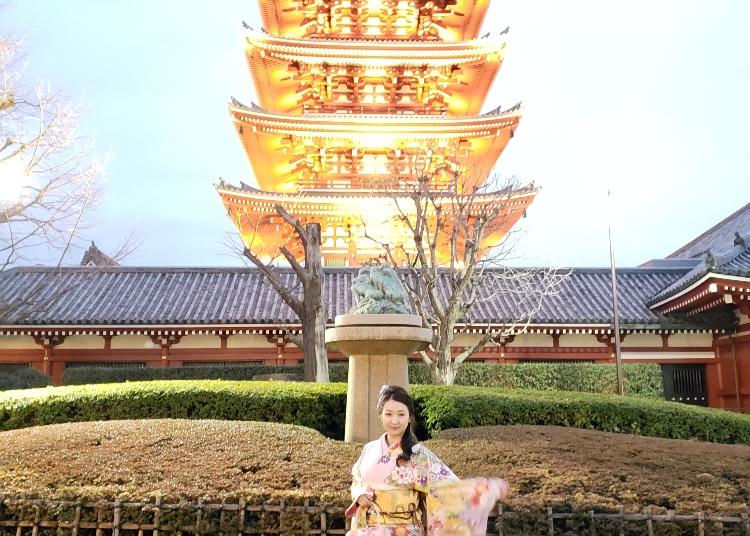 Here are the best Activities in Asakusa, with travel tips and more, according to LIVE JAPAN, a top-class travel website for visitors to Japan. Our ranking is based on the most popular pages viewed by foreign visitors in a given category.

For instance, Studio Nanairo Asakusa, Tokyo Japan Fishing, Asakusa Kimono Rental『DAIKICHI』 and other related spots will be listed. Be sure to check them out during your visit to Asakusa!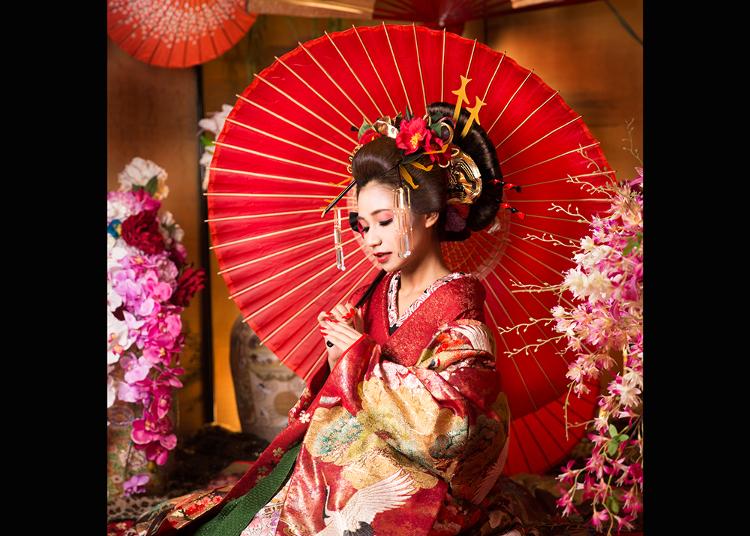 Conveniently located only a three-minute walk from Asakusa Station (subway/Tobu lines), Studio Nana-iro is a "transformational photo studio" right next door to Asakusa's famous Kaminarimon gate. It can be found in an 8-storey building easily recognizable owing to its scarlet pillars. One of the largest of its kind in the capital, the whole building is set aside for the studio's photography and transformational experiences. Come delight in a wonderful opportunity to transform yourself into an oiran (courtesan), maiko (apprentice geisha), geisha or samurai and meet a brand-new you.

With English services and more than 200 costumes (both kimono and dresses) in stock, their international customer base is growing daily! In particular, the elegant and colorful wedding kimono are popular among both Japanese and overseas customers.

They even have a professional hair stylist and professional photographers to perfectly capture your trip in Japan.

The studio is also partnered with and offers coupons for a number of neighboring Asakusa enterprises, including rickshaw services, restaurants, and cake shops.
浅草変身写真館 スタジオ七色

Address

2-17-8 Kaminarimon, Taito-ku, Tokyo, 111-0034


Nearest Station

Asakusa Station (Tokyo Metro Ginza Line / Toei Asakusa Line / Tobu Isesaki Line (Tobu Sky Tree Line) / Tsukuba Express)
3 minutes on foot


Phone Number

03-3843-7716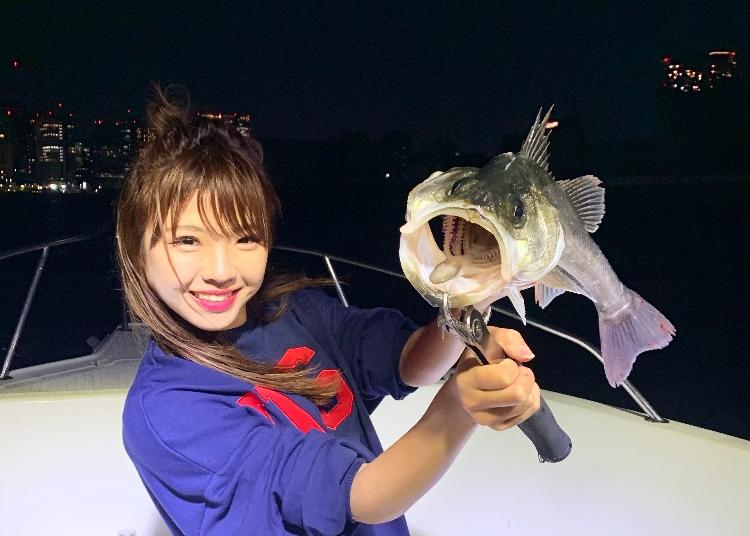 The pier is near Asakusa and Tsukiji Fish Market. Both are a 2-minute walk from the nearest station. Easy access! Head for the fishing sites enjoying close-up views of famous Tokyo sites such as Skytree and Tsukiji. Boats are private rentals so you can board at the time you desire as well as select a course. One fish they target in particular is Japanese sea bass.

The boats primarily go fishing with lures and avoid bait, so no need to worry about the smell. Many overseas visitors join year-round. They rent out a complete set of fishing equipment so there is no need to bring anything! The boats are limited to a maximum of four customers and have toilets, so even beginners can feel at ease.

How to Book
Please inquire about your preferred date and time using the email address on our website, or by sending message through one of our social media channels.
Home page: https://tokyo-japan-fishing.com/
Email: b.w.tokyo.japan@gmail.com
Tokyo Japan Fishing

Address

1-23 Azumabashi, Sumida-ku, Tokyo, 130-0001


Nearest Station

Asakusa Station (Tokyo Metro Ginza Line / Toei Asakusa Line / Tobu Isesaki Line (Tobu Sky Tree Line) / Tsukuba Express)
3 minutes on foot


Phone Number

080-5389-8951
3.Asakusa Kimono Rental『DAIKICHI』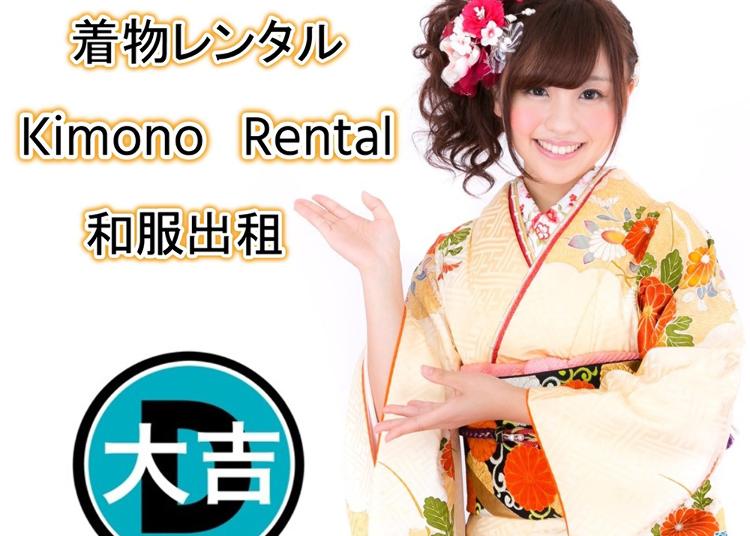 Daikichi has some amazing services on offer at their kimono rental store, and those can be broken down into 8 points! Here's what they told us about their store:

1) We offer the most reasonably priced rental rates in the Asakusa area! Men's and women's kimonos and yukatas can be rented for as little as 1880 JPY!
2) We welcome walk-ins and large parties, and we are open all year round, Just bring yourself!
3) We are conveniently located just a minute's walk from Asakusa Station and the Asakusa Senso-ji temple (Kaminarimon gate)!
4)We have English and Chinese-speaking staff, so we can look after you in English and Chinese!
5) A professional photographer will take a photo of you in the studio located in our store for free (we also have lots of photo props ready).
6) If the weather is bad on the day of your reservation making going outside difficult, you can switch to our photo course!
7) All family members are welcome (We can handle children who are 80cm or taller and adults up to L size)
8) Of course we can help with your graduation photos and shichi-go-san celebration!

*Please note that business hours change according to the season.
Open 9:30 a.m. to 5:00 p.m. from November to March
9:30 a.m. to 6:00 p.m. from April to October (Open year-round)
4.Kimono Rental「Asakusa Aiwafuku」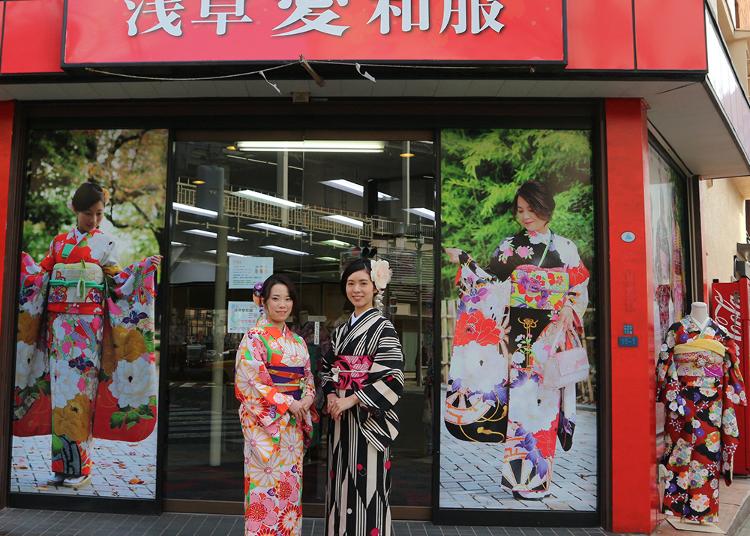 Aiwafuku is a reliable shop run by an owner who has 40 years of experience in the kimono industry and has over 50,000 customers annually. In 2018, they even received a Certificate of Excellence from TripAdvisor!

They told us seven reasons why you should visit them if you're in Asakusa:

1. Choose any kimono (or yukata (informal cotton kimono)) for the same flat price (800 brand-name kimono available)

2. Full hairstyling by a professional hairdresser is included in the price (with as many hair ornaments as you like).

3. Rental of 3 types of cute accessories − hair ornaments, an obijime decorative sash string, and an embroidered kimono collar piece − are included in the price.

4. Real kimono experience provided by professional kimono dressers

5. We can store large travel luggage and baby strollers free of charge.

6. English, Taiwanese, and Chinese-speaking staff are always available.

7. 3 min from the station. 4 min to Senso-ji Temple. Conveniently located at 1-min walk from Sumida Park for strolling.
This traditional Asakusa sento (public bathhouse) was founded in the Edo Period. Its natural hot-spring baths use an odourless, blackish-brown water called kuroyu. Kuroyu is a cold (under 25°C) mineral spring that occurs naturally with underground water and contains dissolved organic substances such as grass and leaves. Bathing in this hot water warms your body to the bone, and the warmth stays with you.

A large mural of Mt. Fuji adorns the wall of this typical Japanese-style bath. Both male and female baths are equipped with hot-spring, milky-water, jet, pulse, open-air and cold-water baths as well as an electric sauna. As part of a refurbishing in 2009, hand-rails were installed in the baths to make them accessible to a wider age group. Necessities such as towels and toothbrushes are available for purchase. End your day of sightseeing in Asakusa with a traditional, piping hot bath. A three-minute walk from the No. 3 Exit of Tawaramachi Subway Station, or a five-minute walk from the A1 Exit of Asakusa Station of Toei Asakusa Line.
Address

1-11-11, Asakusa, Taitou-ku, Tokyo, 111-0032
View Map

Nearest Station

Tawaramachi Station (Tokyo Metro Ginza Line)
3 minutes on foot


Phone Number

03-3841-8645
6.Asakusa Kimono Rental Once-in-a-lifetime Chance
Conveniently located eight minutes on foot from Asakusa Station and three minutes from Sensoji Temple, Asakusa Kimono Rental Once-in-a-lifetime Chance is a kimono and yukata rental store. We strive to provide our customers with a collection of yukata and kimono boasting more new designs and patterns than anywhere else in the neighborhood.

The staff can speak English and Chinese, and they offer a variety of plans, from standard plans to couple and group plans, as well as plans for men. The half-day plan (four hours from arrival to return) for 1800 JPY (excluding tax) is an affordable and popular way to experience Japanese culture.

They run seasonal campaigns as well, so please feel free to enquire. In addition, we offer a 500 JPY (excluding tax) gift for students, birthdays and early reservations (at least one month in advance).

They even provide a free luggage storage service!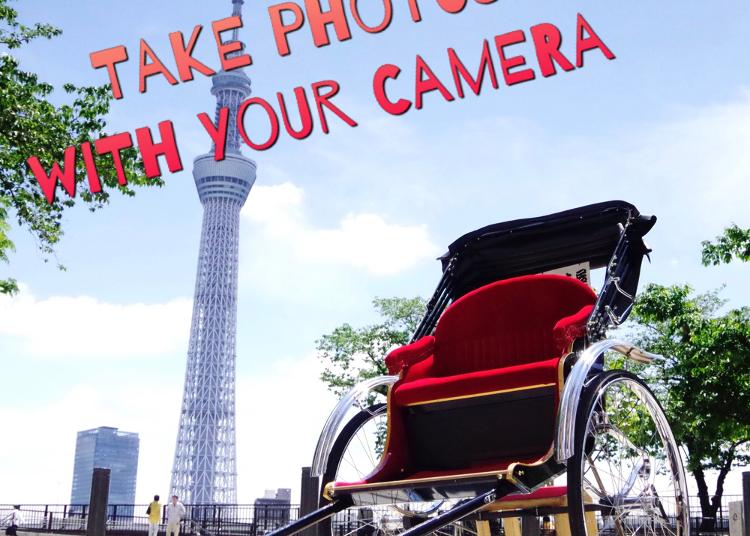 Rickshaw tours are an immensely popular attraction in Asakusa. Tourists from overseas love riding in rickshaws as well, with over 30,000 international visitors taking rickshaw rides each year.

The rickshaw is a traditional vehicle invented in Japan with no engine, pulled only by the power of the driver, who does all the work on foot. These days rickshaw are mainly used to enjoy sightseeing.

These are the three main reasons to give it a go:
(1) Enjoy chatting with the knowledgeable and experienced driver!
(2) Includes a commemorative photo! (Take photos with your own camera with famous sightseeing spots in the background)
(3) Pricing to fit your needs
- 20 min…3,500 JPY
- 40 min…6,000 JPY
- 60 min…8,000 JPY
- 80 min…10,000 JPY
* Price is per passenger
* Passengers age 5 and under ride free
------
<How to Use>
1. Go directly to the rickshaw shop
2. Talk to staff and decide your pricing plan and course
3. Pay
4. Hop in the rickshaw and explore Asakusa!
観光人力車 くるま屋

Address

2-7-11 Kaminarimon, Taito-ku, Tokyo, 111-0034


Nearest Station

Asakusa Station (Tokyo Metro Ginza Line / Toei Asakusa Line / Tobu Isesaki Line (Tobu Sky Tree Line) / Tsukuba Express)
1 minute on foot


Phone Number

03-6802-7794
8.Asakusa Armor Experience Samurai Ai
This shop is particularly recommended for groups of guys, but they are located nearby kimono rental shop Asakusa Aiwafuku 1 which makes it great for couples, groups of friends, and families.

Customers can choose the type of armor from 'Black Samurai' or 'Sanada Yukimura' (red).
For the helmet, choose Date Masamune, Katakura Kojiro, Oda Nobunaga, Date Masamune, Kuroda Nagamasa, or Sanada Yukimura.

There are other shops offering experiences to try on samurai armor, but what differentiates our shop is:
1. Reasonable pricing at 4980 yen (without tax)!
2. You can enjoy a photo shoot and wear the armor for a walk around the area! No doubt you draw attentions of all!
9.Kimono Rental VASARA Sensoji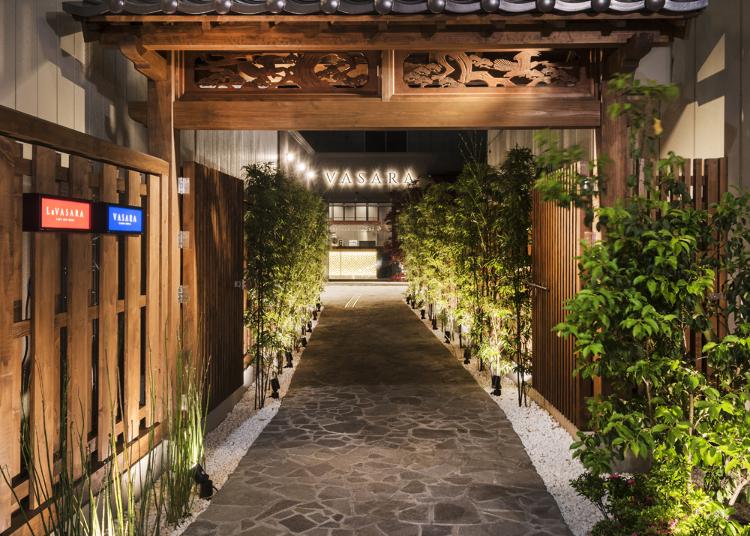 At Kimono Rental VASARA Sensoji, they stock a wide variety of traditional wear, such as cute kimono and yukata for taking a stroll, Sunday best for Shichi-go-san (an annual event praying for the growth of children of three, five, and seven years of age), long-sleeved kimono for coming-of-age ceremonies, hakama and nishaku sode (2 feet sleeved) kimono for graduation ceremonies, and kimono for wedding ceremonies. They also offer kimono and yukata plans for men, children and couples.

The staff speak English and Chinese. You can enjoy Asakusa in the evening with a late return time of 10 p.m. available. We have plans where you can experience the traditional Japanese custom of tea ceremony, as well as plans that include dinner at the Italian restaurant attached to our store. The entrance of the Italian restaurant is a perfect location.

Only a few minutes on foot from Asakusa's popular tourist attractions of Sensoji, Kaminarimon and Nakamise, our store is incredibly conveniently located. Please visit us when you come sightseeing in Asakusa.
Address

2-1-3, Asakusa, Taitou-ku, Tokyo, 111-0032
View Map

Nearest Station

Asakusa Station (Tokyo Metro Ginza Line / Toei Asakusa Line / Tobu Isesaki Line (Tobu Sky Tree Line) / Tsukuba Express)
3 minutes on foot


Phone Number

03-5577-5882
10.Yukata rental WABISABI Asakusa store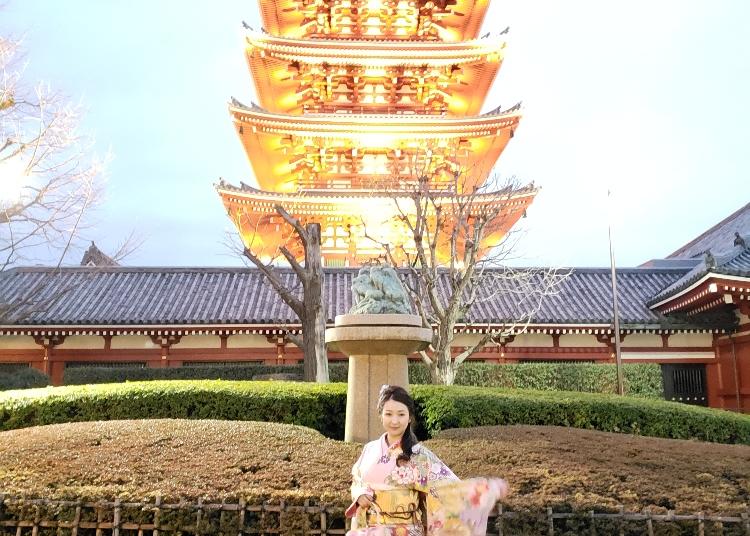 WABISABI is a kimono and yukata rental store, conveniently located near Asakusa station of the Tokyo Metro Ginza line. Ever since the store first opened, they have welcomed many customers from overseas. They offer reasonable rates for rentals, with yukata rental and dressing starting from 3980 JPY, and we also provide hair arrangements for no extra price. If you already have a yukata, we can dress you for 2500 JPY. They also provide a KIMONO rental service for men.

The rates are currently incredibly cheap compared to other kimono rental stores in Asakusa. We're looking forward to your visit when sightseeing in Asakusa!

Booking form: https://reserva.be/wabisabi
*This information is from the time of this article's publication.
*Prices and options mentioned are subject to change.
*Unless stated otherwise, all prices include tax.