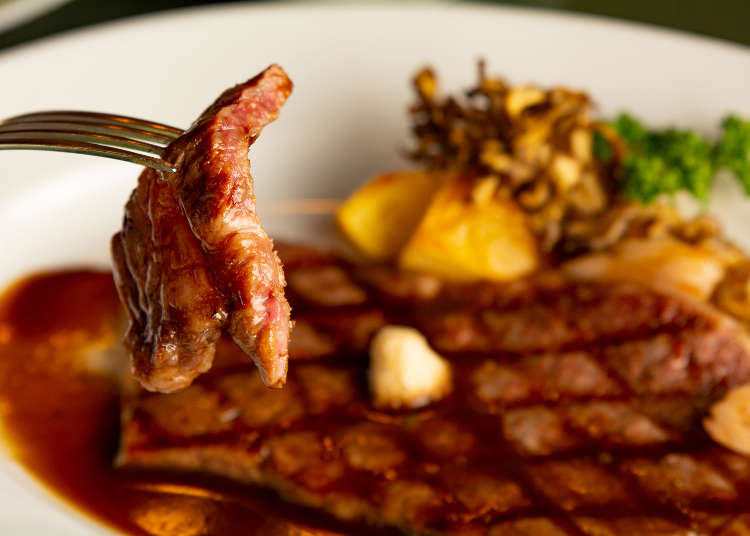 Nikko is about 2 hours and 30 minutes by train from the urban center. It is a popular tourist destination representing Kanto with numerous historical shrines and temples recognized as World Heritages. These include the Toshogu Shrine, which deifies Tokugawa Ieyasu, the first shogun of the Tokugawa shogunate, the Futarasan-jinja Shrine, which has existed since 1250, and the Rinnoji Temple.

Within its vicinity, you can find numerous tourist attractions frequented by Japanese and foreigners like the Edo Wonderland Nikko Edomura, where you can relive the Edo period, and the spa town of Kinugawa Onsen. In this article, we will introduce 3 stores that you can't miss out in Nikko -- a city filled with history, culture, and nature! These are must-see spots for those planning a sightseeing trip to Nikko. This list also includes a restaurant where you can relax and enjoy local brand beef and one where you can casually drop by for lunch.
Enjoy the exquisite grilled Tochigi Wagyu Beef in Yama no Restaurant which is surrounded by greenery
A 15-minute bus ride from Tobu Nikko Station, the North American cafe restaurant "Yama no Restaurant" is surrounded by nature and features grilled original dishes using local ingredients.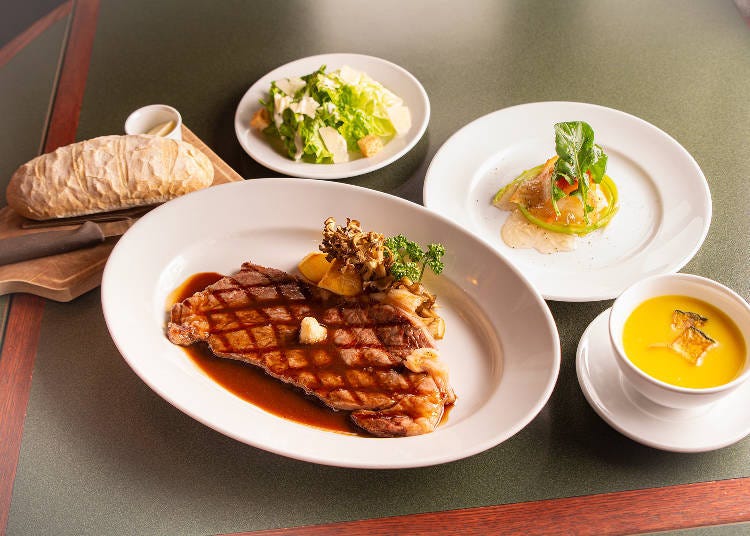 The Tochigi Wagyu beef steak is grown in abundant nature and uses the well-reputed Tochigi Wagyu beef. This is the beef brand of Tochigi Prefecture where Nikko is located. This steak has a light, yet rich taste produced by fine marbling.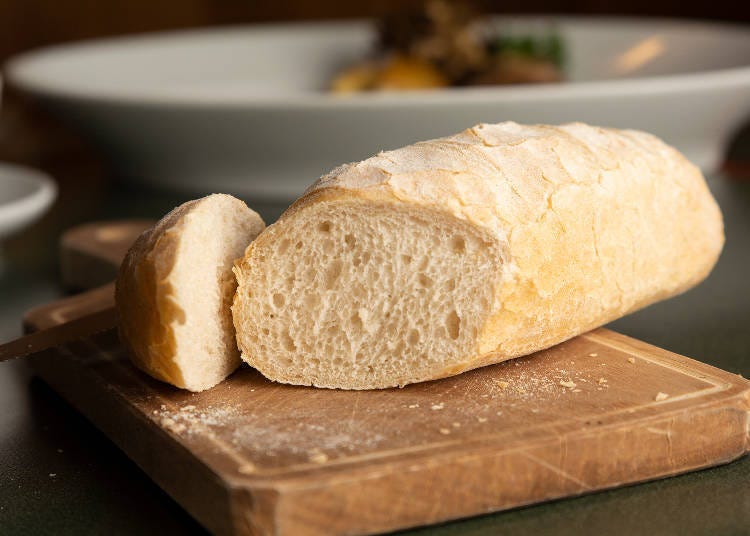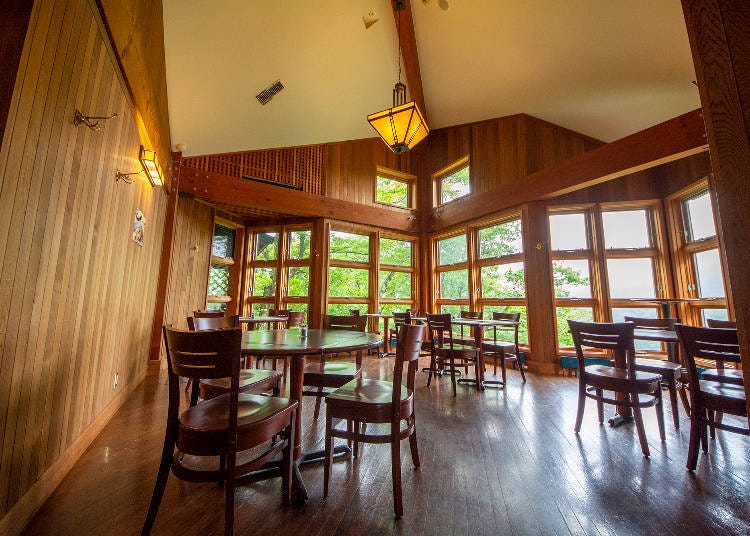 The sirloin steak course for 9,000 yen (tenderloin is 10,000 yen) features all of the restaurant's best dishes, including hors d'oeuvres made from fresh seafood (today is smoked sea bass), soup with Tochigi vegetables, Caesar salad, freshly baked baguette (sourdough bread), popular cheesecake at the takeaway patisserie corner, and coffee.

The vegetables used for the hors d'oeuvres and soup vary depending on the season. You can enjoy the exquisite mouthfeel, texture and mellow taste of Nikko maitake mushrooms, asparagus, carrots, pumpkins, potatoes, and Japanese horse chestnuts along with Nikko's rich food culture. All the vegetables are fresh and tasty, and the steak packed with gravy is so soft that it will melt right in your mouth. This dish pairs well with their original sauce made with red wine and soy sauce.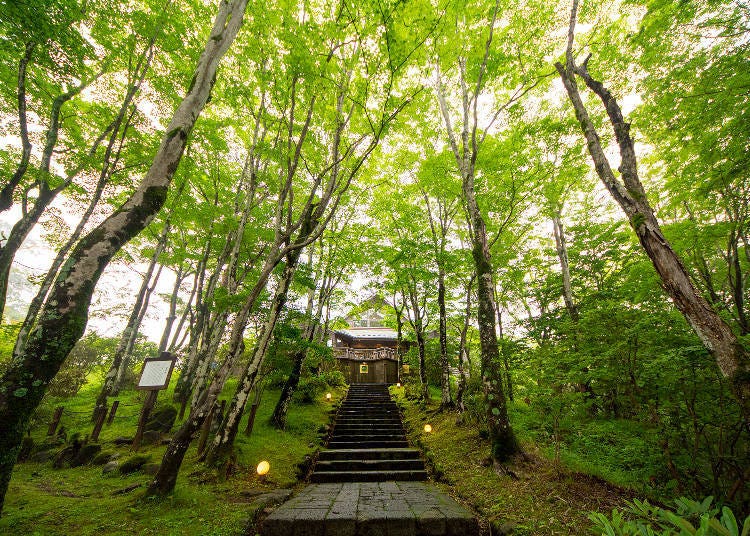 This restaurant is adored by regular customers who love the quality of its dishes and the location. The view of Kirifuri-no-taki or Kirifuri Falls, one of Nikko's 3 popular waterfalls, from the terrace seats or from the window is simply awe-inspiring. Beside the restaurant, you can find a winding road leading to a viewing platform.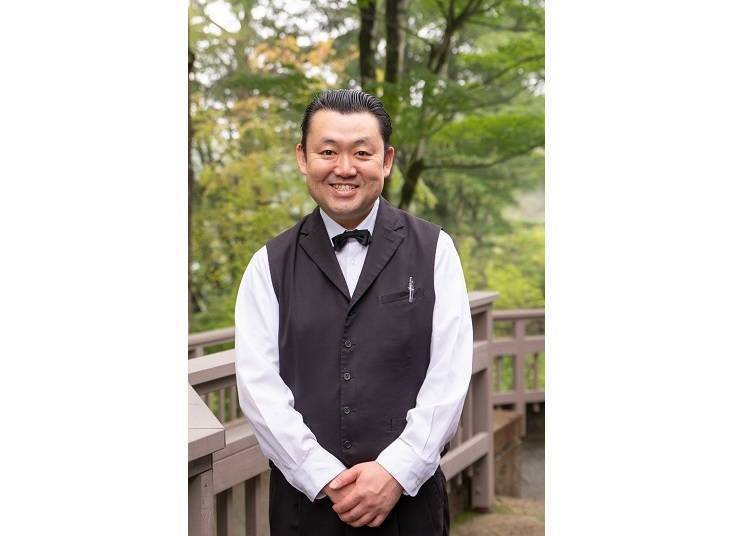 Waiting earnestly for the bus from the station, the manager, Mr. Hitoshi Kamiyama said, "We also have an English menu. We have a wide selection of beers and wines, so you can enjoy our dishes and liquor with an outstanding view. You're in luck if there's a terrace seat available."
山のレストラン

Address

Kurifuri-no-taki 1546 Tokorono, Nikko-shi, Tochigi-ken 321-1421

Nearest Station

10 minutes from the JR Nikko Station and Tobu Railway Tobu Nikko Station, and a 1-minute walk after getting off at the Kirifuri-no-taki bus stop

*There is a 1-hour interval between departures of the Tobu Bus Nikko, so please sort out your schedule beforehand. (https://www.meiji-yakata.com/ja/pages/map02.html)


Phone Number

0288-50-1525

Business hours: 10:00 am - 7:00 pm (open from 11:00 am during winter)
Closed: Wednesday
Fudaraku Honpo boasts a delicious treat called Yubamusubi
The road from the Nikko Station leading to the Toshogu Shrine is lined up with several restaurants and souvenir stores. Among these stores, you should definitely check out the Japanese sweets shop Fudaraku Honpo Ishiyamachiten and their 400-yen specialty, Yuba Musubi or rice ball wrapped in a dried tofu sheet.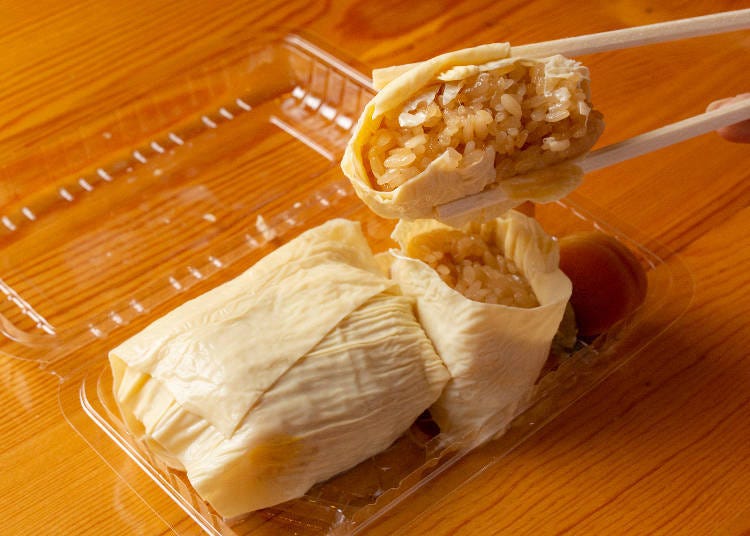 This takeout treat is made by wrapping broth-cooked sticky rice with yuba or dried tofu sheet, which is considered to be a high-class ingredient in restaurants and is offered at an affordable price here. The yuba is cut thickly so it doesn't break in your hand. Its smooth texture and creamy flavor perfectly match with Tochigi's glutinous rice. It has great mouthfeel and the simple taste of the sticky rice from the broth and soy sauce allows the taste of the yuba to stand out. It comes with pickled radish, Nikko's popular pickled vegetable dish.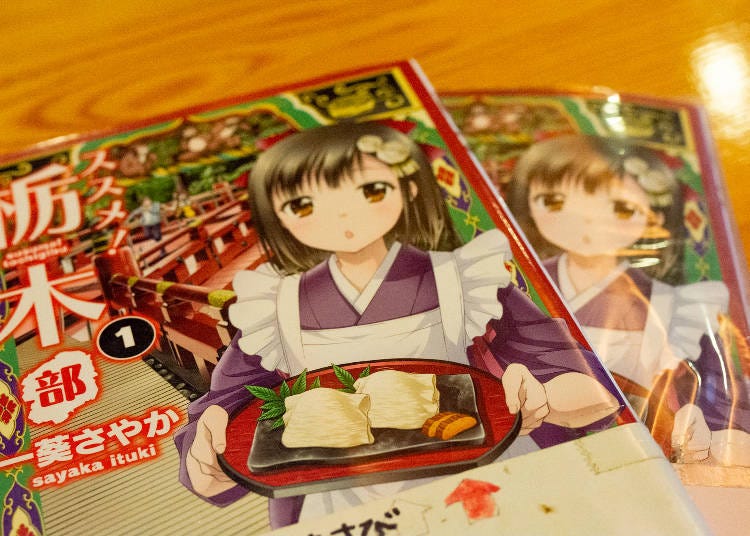 This is so popular that it has numerous TV appearances and was also featured on the cover of a comics set in Tochigi. Recently, there has been a spike in tourists going to this store by bus or car to try their sweets or to buy in bulk for souvenirs. There are also days where they run out of stock during daytime.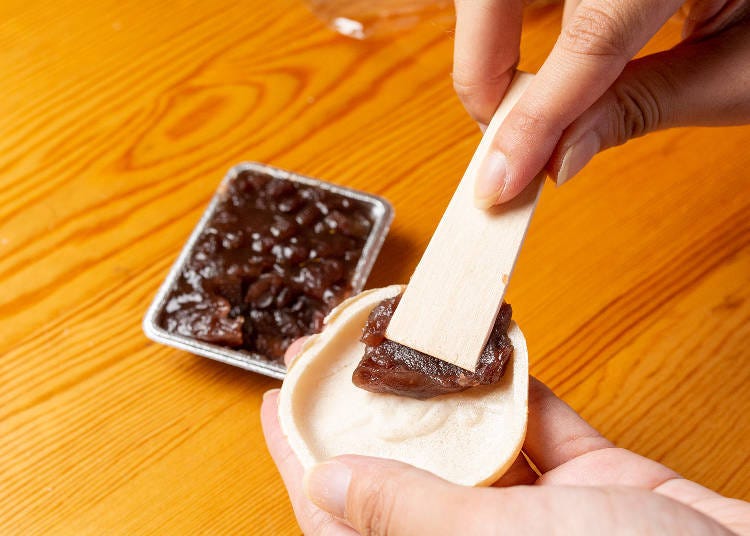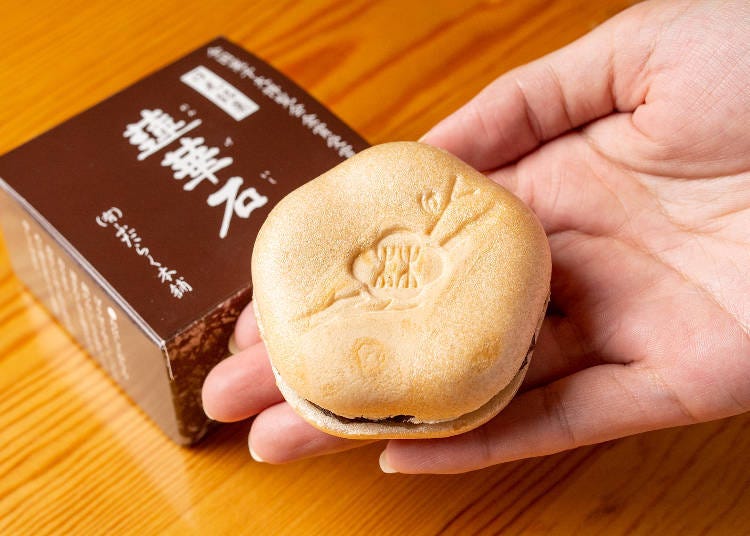 Their handmade Rengeishi, stuffed with bean paste and sold for 250 yen, makes use of the natural sweetness of azuki beans. Because of this, its simple flavor coming from Dainagon azuki beans and granulated sugar goes really well with Japanese tea.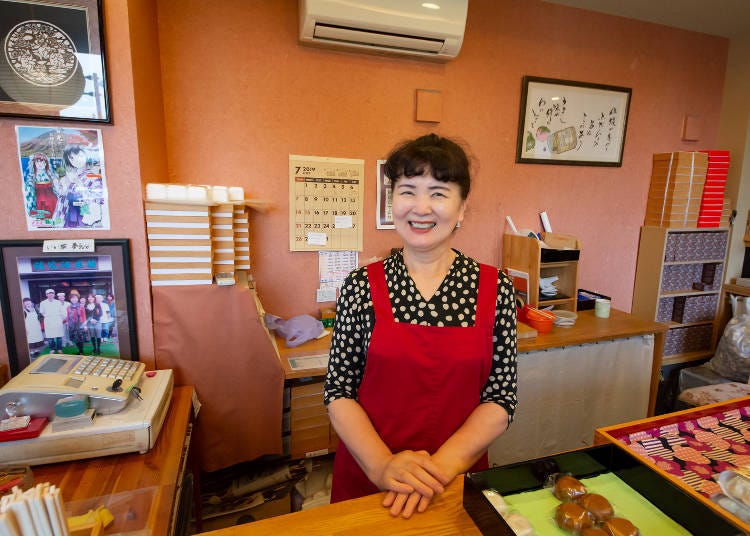 "We want everyone to experience the delicious taste of the rice, cooked with Nikko's water, and the azuki beans. Our sweets get sold out quickly so be sure to drop by before going to the Toshogu Shrine," says the owner Ms. Mineko Kawashima with a smile despite being swamped with kitchen work and waiting tables.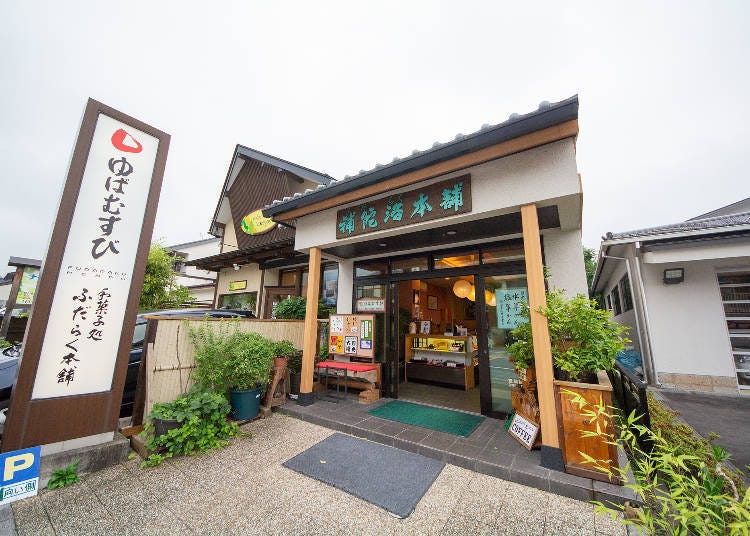 Fudaraku Honpo Ishiyamachiten

補陀洛本舗 石屋町店

Address

406-4 Ishiyamachi, Nikko-shi, Tochigi 321-1405

Nearest Station

5-minute walk from JR Nikko Station and Tobu Railway Tobu Nikko Station


Phone Number

0288-53-4623

Business hours: 9:00 am - 5:00 pm
Regular holiday: None
*Only accepts cash
Bonten serves local ramen made with Tochigi miso
This is a ramen restaurant standing along the road facing the Toshogu Shrine. Their Bonten miso uses local miso featuring a sweet and rich taste which sells for 860 yen. This popular dish goes well with a large serving of vegetables and is tied together with thick noodles.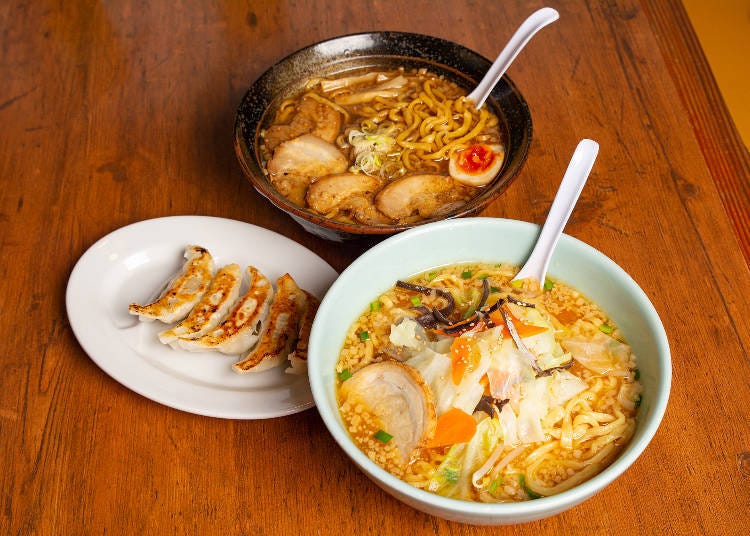 Before eating ramen, the staff recommends having one Sapporo Classic, which is exclusively sold in Hokkaido, for 500 yen. This beer also goes well with Bonten gyoza or crispy pan-fried dumplings for 290 yen.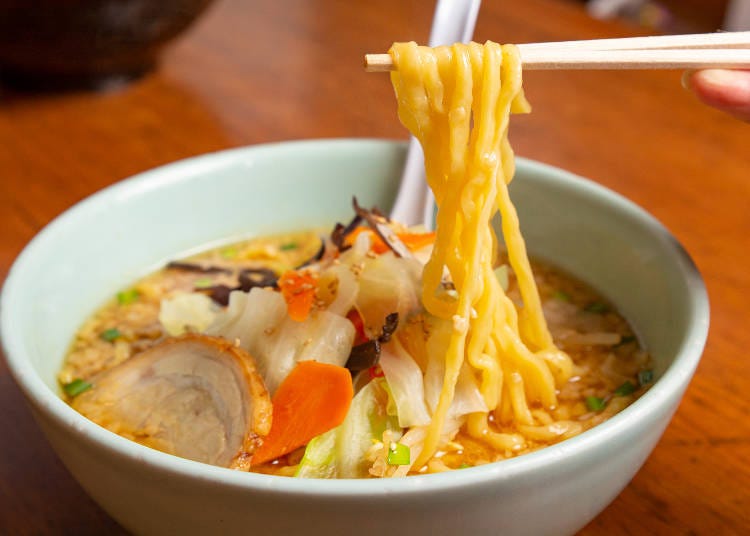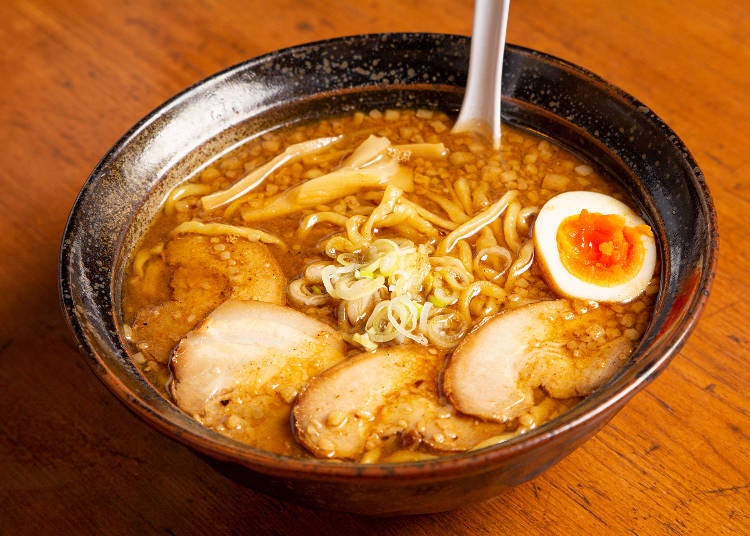 There are only a handful of restaurants in the area who serve Sapporo Classic, which has risen to popularity in the country, as their main beer. Foreign tourists have taken a liking to its refreshing taste and smoothness.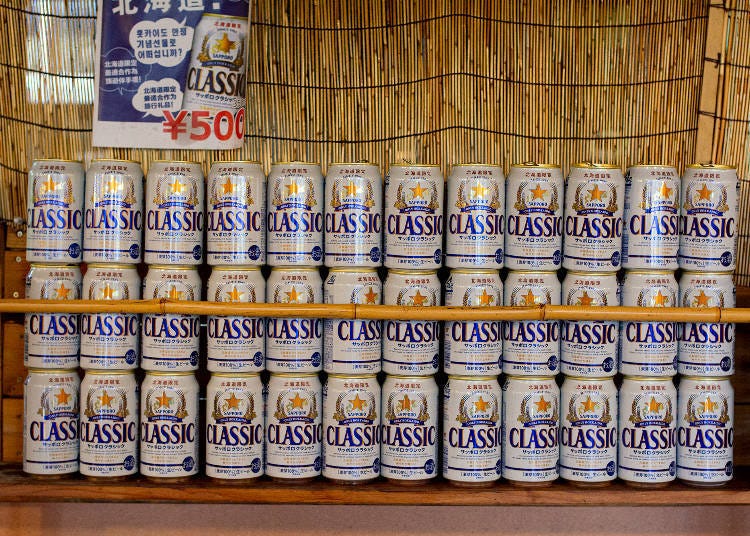 They also have an English menu. Aside from the shoyu or soy sauce ramen and miso ramen, the menu also introduces shio or salt ramen, toppings, side dishes and drinks. It also lists the ingredients and seasoning used in all dishes. This is why a lot of foreign tourists are enjoying "Japanese ramen" in this day too.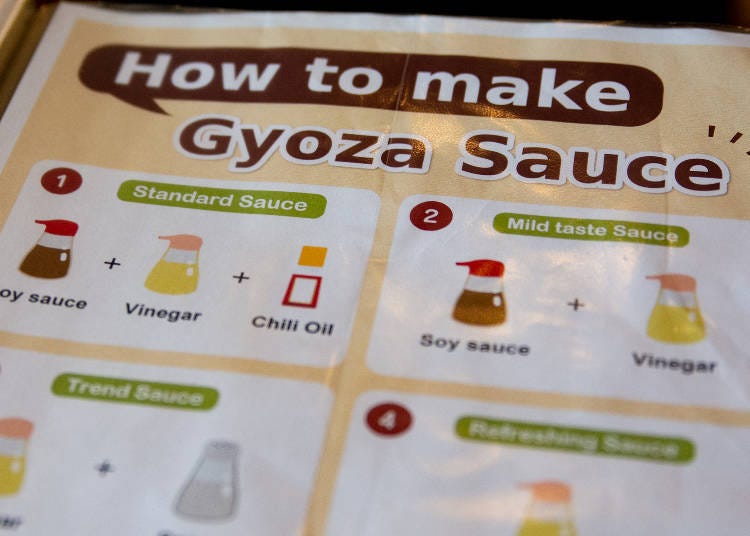 Shoyu ramen and gyoza are popular choices in this restaurant and the menu even explains how the gyoza sauce is made. They also accept credit card as payment. "We also have staff who can speak English, so don't hesitate to drop by at our restaurant," says the staff with a smile.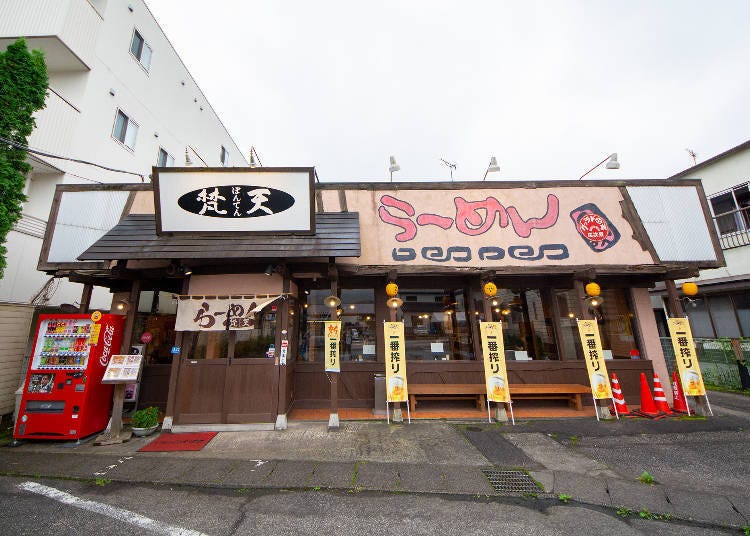 梵天 日光店

Address

264-1 Matsubaracho, Nikko-shi, Tochigi 321-1406

Nearest Station

5-minute walk from JR Nikko Station and Tobu Railway Tobu Nikko Station


Phone Number

0288-53-6095

Business hours: 11:00 am - 9:30 am (Open until 8:30 pm during winter. The restaurant will close until the soup runs out, and the last order is 30 minutes before the restaurant closes)
Regular holiday: None
*This information is from the time of this article's publication.
*Prices and options mentioned are subject to change.
*Unless stated otherwise, all prices include tax.