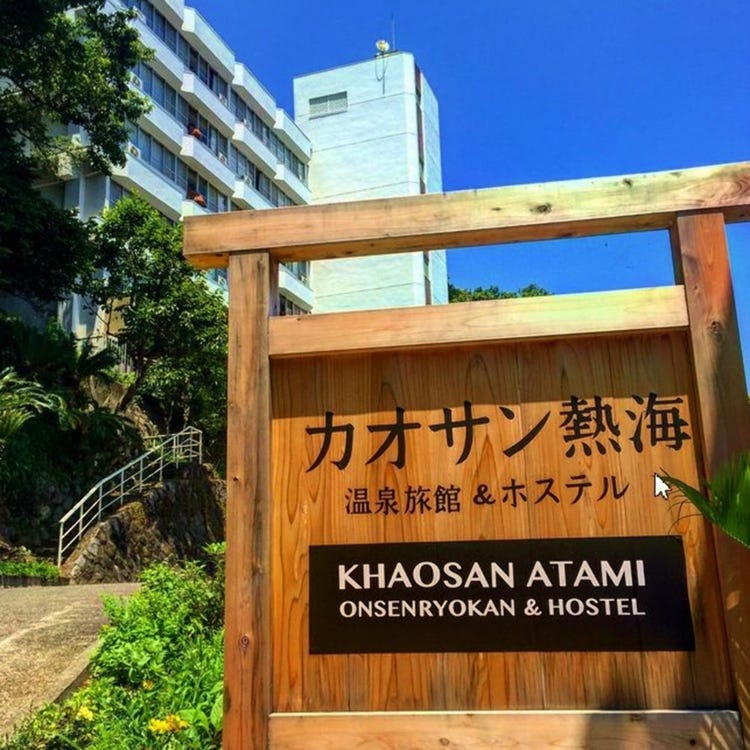 Shizuoka Khaosan Atami Onsen Ryokan & Hostel and JR Mt. Fuji Shizuoka Area Tourist Pass Mini(3 Days) Package
Special offer
JR Mt. Fuji Shizuoka Area Tourist Pass Mini(3 Days)
Area

Atami / Hamamatsu / Izu / Mt. Fuji / Numazu / Shizuoka / Shuzenji Temple
Popular areas and events
Overview

"Khaosan Atami" is a new type of casual ryokan, where you can enjoy an authentic hot spring bath and the culture of Atami in a friendly setting. The hot spring bath in our hotel is located on the hill above Sagami Bay and overlooks the beautiful ocean. Away from the bustle of the city, you can enjoy the view from the heights and the transparent soft hot spring of Atami.
Based on the concept of an "Omatsuri (festival)", the base colors of Khaosan Atami are red and blue: in Japan, red is the theme color of festivals; and blue represents the ocean view of Atami available from all our guest rooms. We use lanterns for our main decorations, and provide happi coats and yukatas to our guests. Additionally, we have stalls set up in the dining room to ensure that our guests have an unforgettable experience.
We hold a variety of events and have decorations throughout the year, so that our diverse guests from Japan both and overseas, as well as the local people, our staff, and all the people involved in Khaosan Atami can interact or communicate with each other and create enjoyable memories.
Location

9-8, Kaikoucho, Atami-shi, Shizuoka
Other recommended rail passes
Izu-kyu Line Pass from Tokyo

JR Pass for Whole Japan (7, 14, 21 Days)