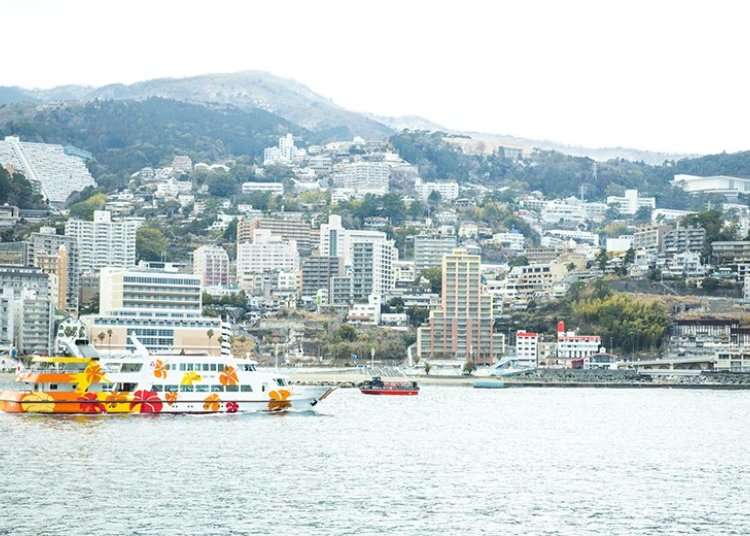 Atami, located close to Tokyo, is suitable for a day trip for sightseeing from Tokyo. You can enjoy fresh seafood and a hot spa in one day.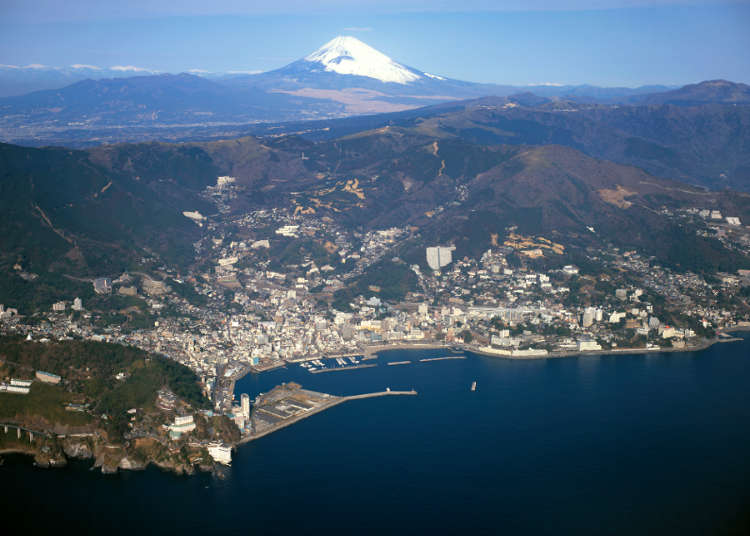 Atami has historically thrived as a spa town since the Edo period (1603-1868). Atami, literally means "hot ocean," is said to be named so because steaming hot water emerges out of the sea. There are facilities for one-day spa experience, allowing you to enjoy hot spa easily.
While ordinary cherry tress bloom in March in the Kanto region, the cherry tree species called Atami-zakura (Atami cherry tree) starts blooming in early January. Facing the sea, the city is also famous for fresh seafood.
Atami is also known as a place frequented by writers, such as Osamu Dazai and Yukio Mishima. There are many literary works set in Atami. As the Tokaido Shinkansen stops in Atami, many tourists not only from Tokyo but also distant locations visit here. This spa resort is one of the representative tourist destinations in Japan.
1) From Tokyo to Atami
Take the Shinkansen from Tokyo Station and you can reach Atami in about 40 to 50 minutes. You can also take limited express trains, such as Super View Odoriko (about 100 minutes), from which you can enjoy panoramic views. There are also other non-stop trains from Tokyo available, such as Rapid ACTY (about 100 minutes), for which a ticket for a limited express train is not required.
2) Sightseeing in Atami
Wear shoes that are comfortable to walk in because there are a lot of ups and downs in Atami. Tourist attractions are scattered within a range of about two kilometers of each other. It is therefore recommended you combine walking and public transportation to get around the city.
Yu-Yu Bus is a convenient bus service connecting the main sightseeing spots in Atami, for a flat fare of 700 JPY for unlimited rides for a day. You can purchase a ticket at the information center and on the second floor of Atami Dai-ichi Building, both in front of Atami Station, and tickets are also available on the bus.
Click Below to search for more Spots in Atami by Category!
*This information is from the time of this article's publication.
*Prices and options mentioned are subject to change.
*Unless stated otherwise, all prices include tax.
Limited time offer: 10% discount coupons available now!