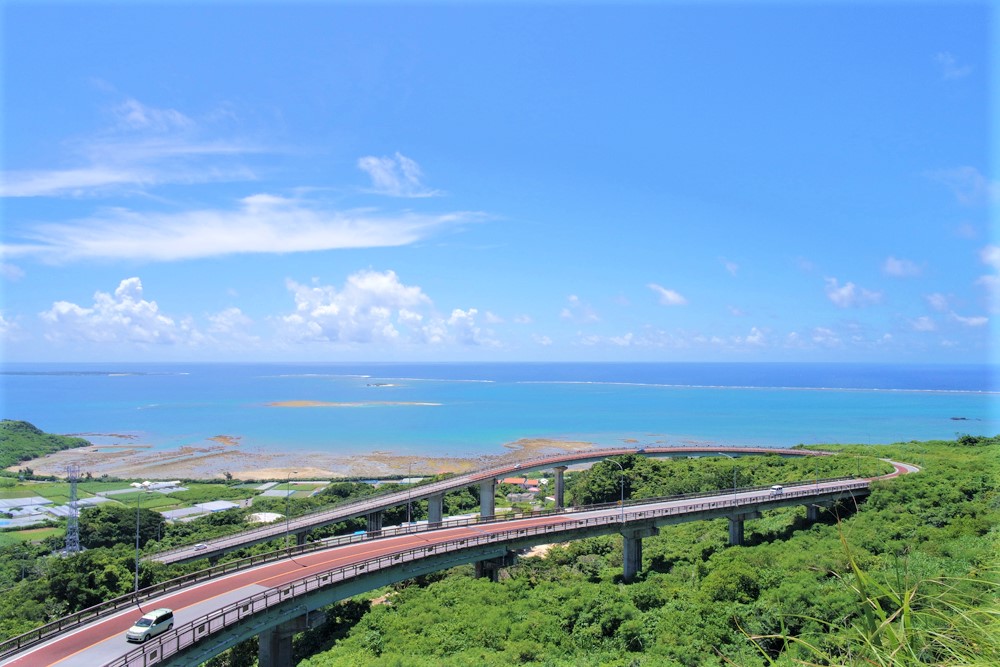 Overview

Learn more about this activity's [Enhanced Health & Hygiene Measures](https://www.klook.com/en-US/article/11049-covid-measures)
Explore Southern Okinawa on this day trip with transportation from Naha
Get views of the Komaka Jima and Kudaka Jima islands from Cape Chinen Park
Soak in the panorama of the Pacific Ocean as you cross the Nirai Kanai Bridge
Experience all this with the company of your Japanese-speaking driver
What to expect

Join this trip to Okinawa with multiple departure times and meet up locations to choose from Naha. Start things off by driving across Nirai Kanai Bridge. Once you go through the tunnel, you will be greeted by a spectacular view of the Pacific Ocean. Afterward, go to the oceanside Cape Chinen Park where you can see the neighboring islands including the sacred Kudaka Island. See the calm waters of Mibaru Beach, then head to Okinawa World where you can discover Okinawan culture through the natural cave, the craft village, and the snake museum. Finally, go to the Mediterranean-inspired Umikaji Terrace Senagajima where you can appreciate the pristine Okinawan sea. Book this trip now to explore Southern Okinawa!
Additional Info

Kencho Kenmin Hiroba (Opposite of Ryubo Department)