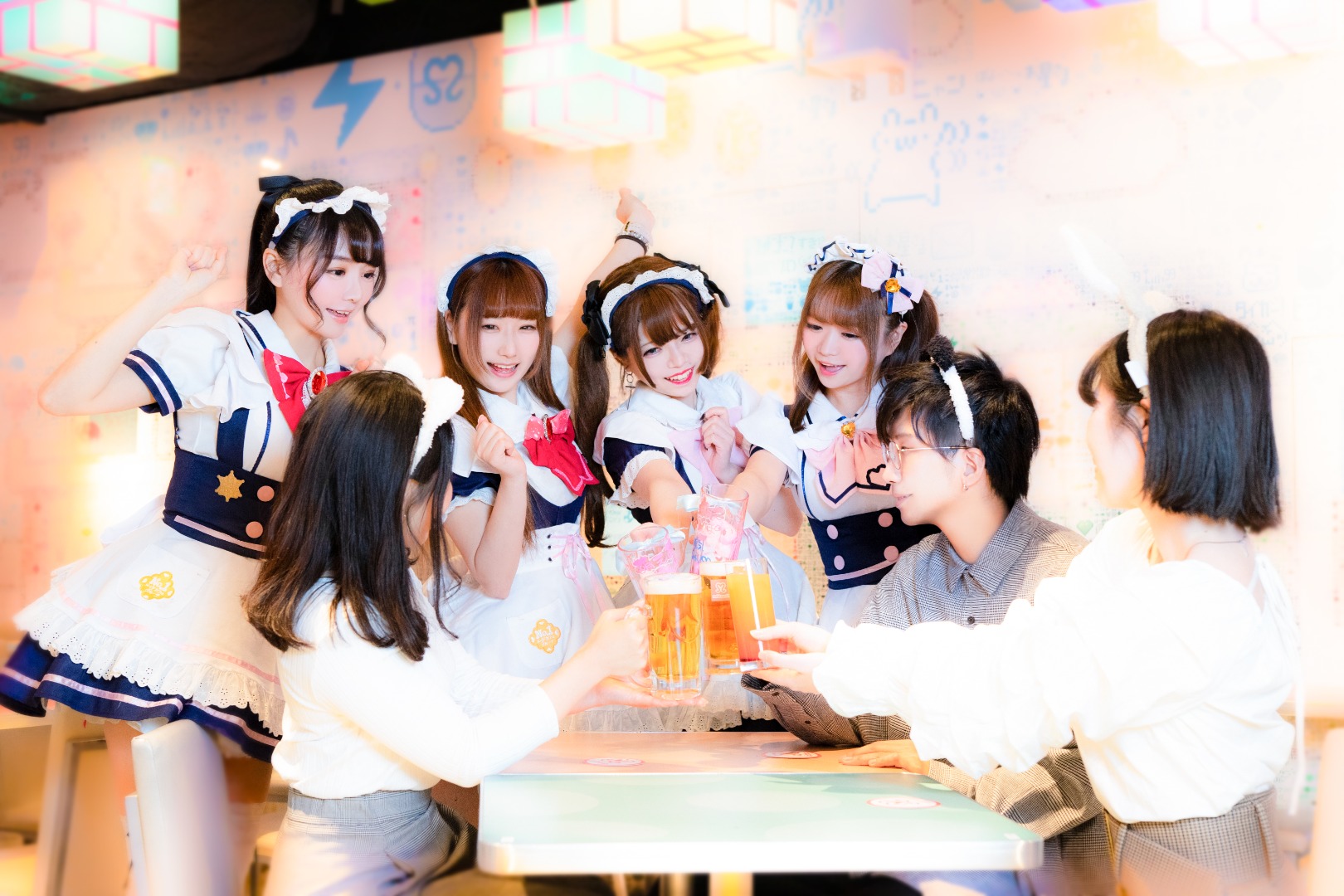 Overview

Take a peek into Japan's cosplay scene when you're welcomed by maids as you enter the cafe
Get attentive service from waitresses dressed in cute maid outfits
Snap photos of characteristic dishes, from the savory meals to the delicious desserts
Enjoy the energetic atmosphere and entertaining performances by the maids
Visiting Tokyo or Osaka? Go to [Maid Cafe Experience at Maidreamin Tokyo](http://klook.com/activity/6211) or [Maid Cafe Experience at Maidreamin Osaka](http://klook.com/activity/6269) too!
Take a souvenir photograph with the maid before you leave!
What to expect

Before the outbreak of dog cafes, cat cafes and even owl cafes worldwide, the maid cafe in Japan had already become one of the iconic representations of the country's quirky modern customs. Step into Maidreamin maid cafe and be transported into a world where you become a master or lady for a day. As you enter, waitresses dressed in cosplay maid outfits will be ready to welcome you and show you to your seat. Choose your drink or meal depending on your package and get ready to perform a small chant led by your host maid before you dig in. A word of caution: the adorable drawings and patterns on your food might seem too cute to eat! Before you leave, snap a souvenir photo with your maid either with your phone, and receive a complimentary gift for your visit.
Additional Info

Maidreamin, Osu Manekineko
Recommended rail passes
JR Osaka - Nagoya 'Ise-Kumano-Wakayama Area Pass'(5 Days)

【Hida-Takayama】JR Takayama-Hokuriku Area Tourist Pass (5 Days)

JR Alpine-Takayama-Matsumoto Area Pass(5 Days)

JR Pass for Whole Japan (7, 14, 21 Days)