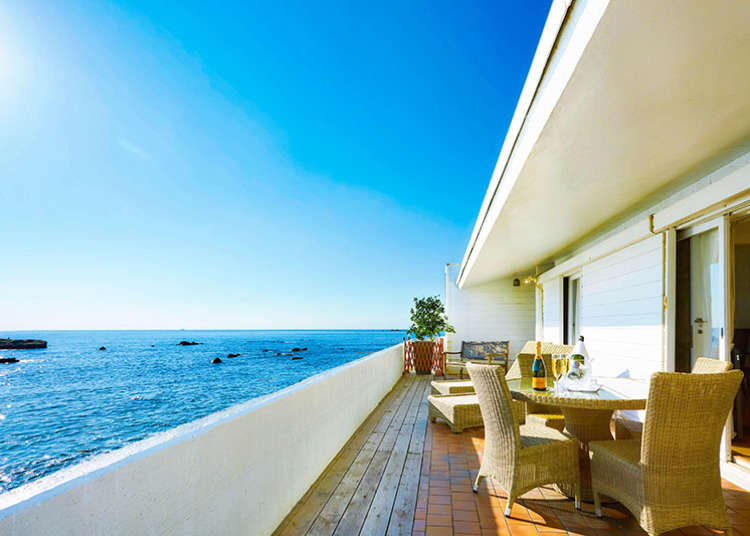 Just south of the city, gorgeous Tokyo resorts are waiting for you beachside in the Miura Peninsula. When you're feeling exactly like a vacation but want to stay inside a bit, why not switch things up a little and got for a little "staycation" - vacation in the hotel instead?

The Miura Peninsula is an area surrounded by greenery, mountains, and ocean. It's also only about an hour-and-a-half train ride from Tokyo. These excellent Miura hotels also serve up great delicacies made from fresh seafood and local produce as well.
1. Maholova Minds Miura: Satisfying hot springs and spacious sea view rooms at this Tokyo resort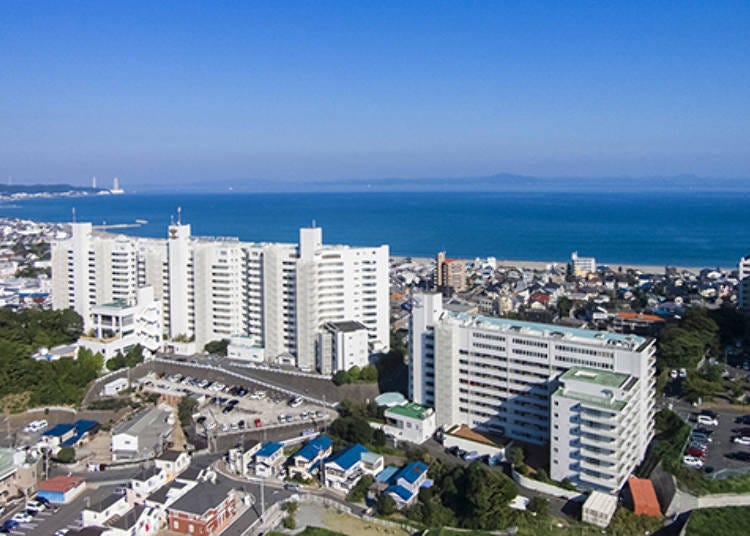 Maholova Minds Miura is a Tokyo resort that overlooks Tokyo Bay. Located near the Miura swimming beach and a Keikyu railway station, you can see the Bōsō Peninsula on the other side of the bay, beautiful sunrises, and even Mt. Fuji on fair weather days!

Plenty of beach-goers swarm to the area during summer, and visitors also come between February to March each year to admire the approximately 1,000 kawazu-zakura, a type of cherry blossoms that will bloom beautifully along the Keikyu Main Line tracks during sakura season.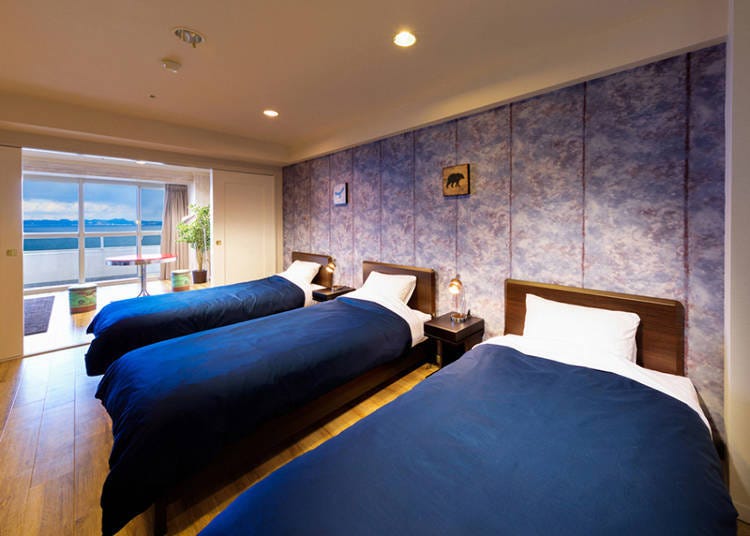 The Miura hotel resort has a total of 300 guest rooms, ranging from large living quarters that can house up to 10 guests to royal suites, sky suites with high ceilings, and many others. Wi-Fi is available in all buildings and rooms.

Room prices start from 5,500 yen per night per person for just accommodation with no meals - perfect for travelers who are keen to find their own chow while out exploring!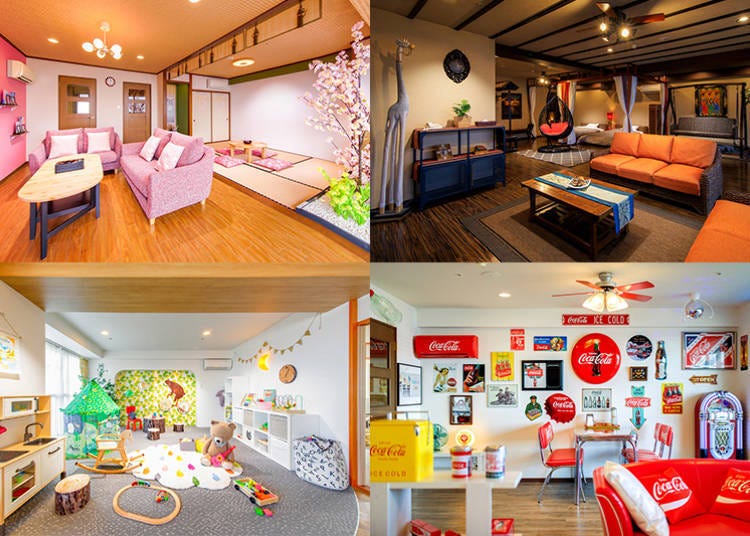 There's also a special floor where each room has a design theme, of which there are a total of five: Asian Resort, Sakura (Cherry Blossoms), Alice, Tiara, and Stylish Romance. The hotel has apparently added two more available from March this year as well: Third Generation Baby Boom and the Coca Cola Room.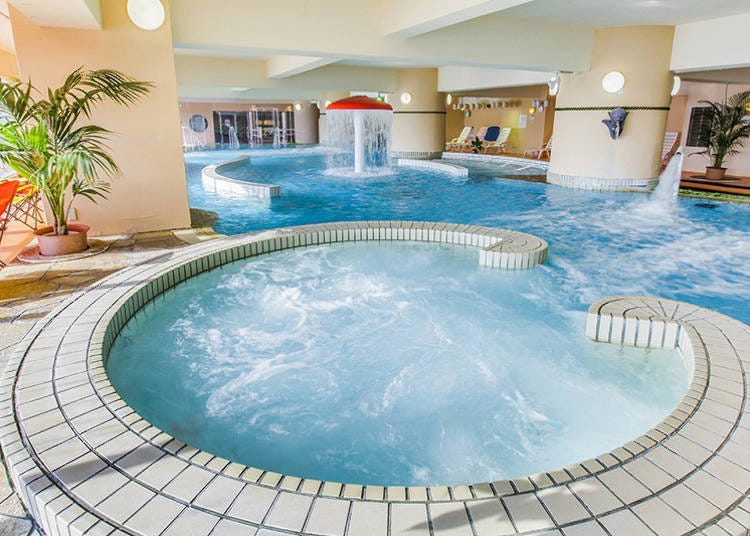 The main building contains a large bathroom facility, the Kur Park, and restaurants and shops you would expect to see in a building complex. Their large bathroom and open-air bath (men-only or women-only depending on the time) facilities use high-quality natural hot spring water that gush out from 1,500 meters (about 4,900 feet) underground. Kur Park and warm water pools are for guests who wish to splash about in a swimsuit, and these facilities are appealing attractions to many as well.

If you reserve a room more than 60 days in advance, you'll gain access to a special package that includes a Kur Park entry ticket and two all-you-can-eat meals at the main building for every night of stay. It's a package to be taken into consideration for sure!

*Online reservations only: Starts from an average of 7,500 yen per person (service fee included, consumption tax excluded, bath tax excluded)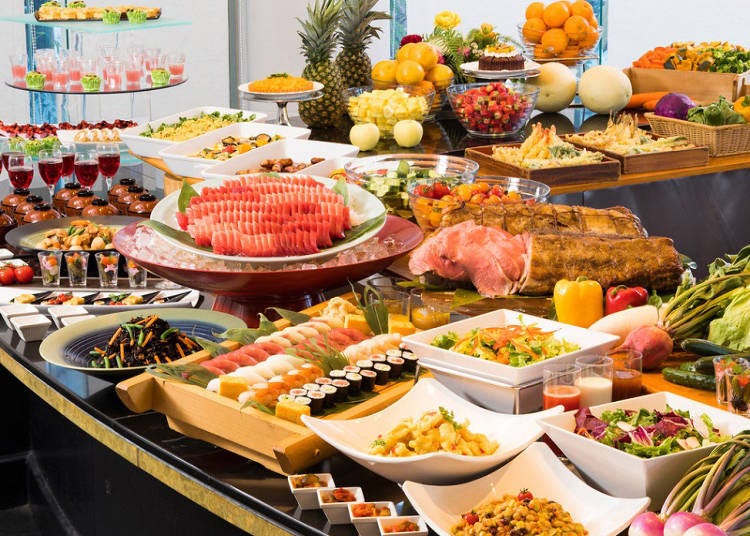 In the Tokyo resort, good food is always available. The all-you-can-eat meal packages are especially popular, since you can gorge on as much fresh vegetables and tuna directly from Misaki Port as your belly can take!

For the same price, you can also get a dinner package that includes teppanyaki (iron plate grilled food), a Japanese-style full course meal, and barbecue food. These packages start from 8,500 yen per person (tax included, main building, six to 10 in a room).

A new package being introduced in June called the "Ladies Teppanyaki and Wagyu Package (comes with Mikimoto-branded amenities, a tuna pouch, late checkout at 12pm)" is on our recommendation list as well. You're allowed to choose a concept room when checking in with this package, which will add a unique flair to your social media photos and make your vacation that much more enjoyable.

*Average price per person: 14,500 yen to 17,825 yen (service fee included, tax excluded, bath tax excluded)

*For inquiries from foreign guests, use the following forms:
https://www.maholova-minds.com/plan/plan_detail.php?CN=116121

*If there are any foods you cannot take for religious or health reasons, feel free to let the hotel know in advance.
マホロバ・マインズ三浦

Address

3231 Kami-miyata, Minamishitaura Town, Miura City, Kanagawa Prefecture

Phone Number (Reservation Center)
0120-046-889(9時~19時)
0120-046-889 (9 a.m. – 7 p.m.)
2. Kannonzaki Keikyu Hotel: All Your Spa and Glamping Dreams Fulfilled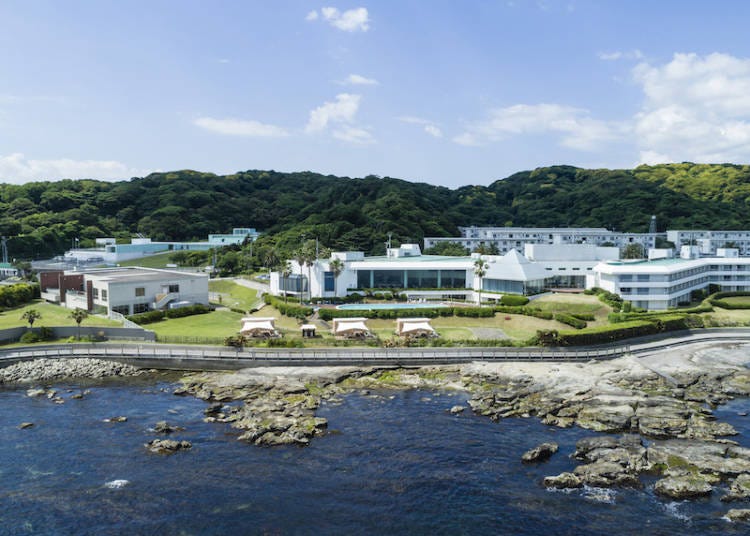 This Miura hotel resort is at the easternmost tip of Miura Peninsula, located along a strip of sea. All rooms have an ocean view, so wherever you're placed, you can relax to the sound of the waves as you gaze at the vast blue expanse from your room window. All this at only about an hour away from the city!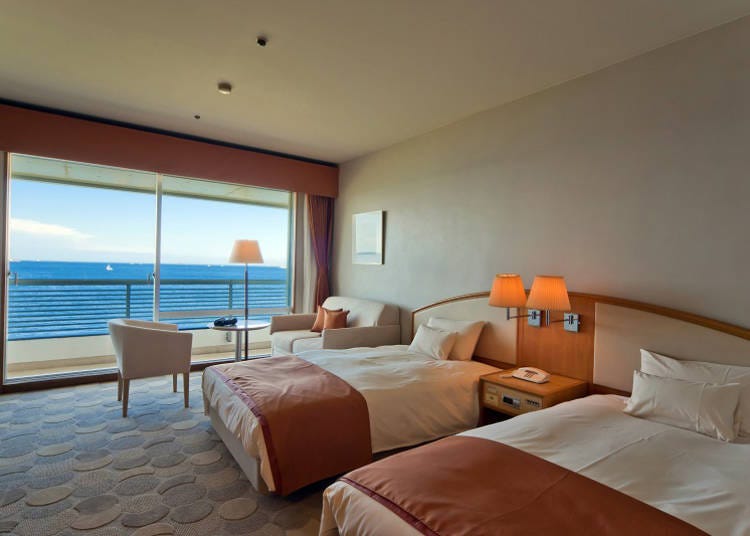 There are a total of 60 guest rooms. Wi-Fi is accessible in all guest rooms, the lobby, and the banquet room. Tokyo Bay stretches out before the hotel and the Uraga Channel is just three kilometers (about 1.8 miles) away. More than 200 ships and boats pass through the channel every day, and nothing quite says "leisurely" like watching them roll across the sparkling waters as you relax in the comfort of your own hotel room!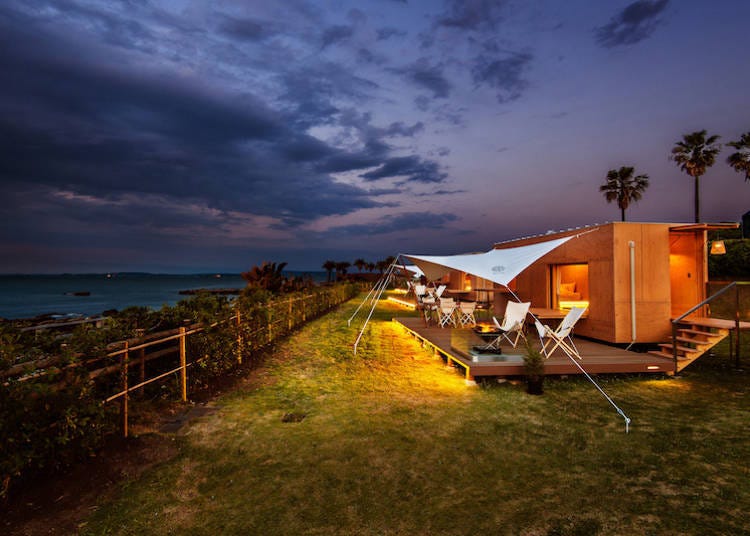 There's more! The Miura hotel resort is also equipped with three special guest rooms for glamping, or glamorous camping purposes. From a mobile house called Jyubako (stay box) designed by world-famous architect Kengo Kuma to a cabin furnished with Snow Peak outdoor lifestyle products, camping at Kannonzaki Keikyu Hotel is a luxurious way to enjoy the outdoors to your heart's content.

When night falls, the sound of rolling waves surrounds your senses, taking away any fatigue that you may have accumulated during the day.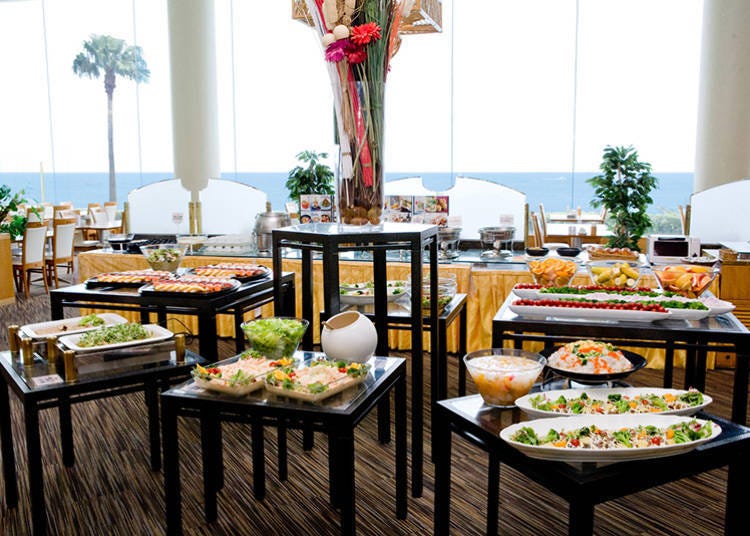 The hotel offers great food to guests as well with Le Beau Rivage, an authentic French restaurant, as well as Hamayu, a casual dining restaurant that offers all-you-can-eat meal packages. There's also Spasso, a hot bath facility for nice, long soaks that will doubtlessly contribute to a most relaxing vacation!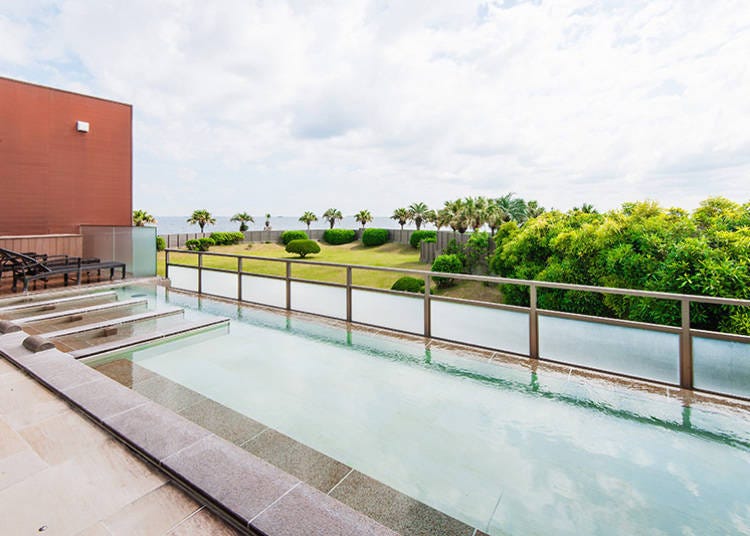 The package we recommend going for is the 20,000 yen Seaside Resort Package that includes a one night stay with two meals - dinner and breakfast. For dinner, you're offered a choice between a Western-style full course meal or a Japanese meal set that uses an ample amount of ingredients sourced from Miura Peninsula. For reference, off-season pricing starts at 17,000 yen per person in a twin room between Sundays to Fridays, and 21,500 yen per person in a twin room on Saturdays and holiday eves.

There's also Spa & All-You-Can-Eat Lunch, a day-trip package that allows you to enjoy an all-you-can-eat buffet lunch made with locally sourced ingredients, then relax in the Spasso hot bath facility that faces the beautiful sky and sea. Throw in a leisurely walk around the vicinity and you've got enough on your plate to indulge in for an entire day! The hotel also has an outdoor pool that's perfect for summer dips.
観音崎京急ホテル

Address

2 Hashirimizu, Yokosuka, Kanagawa Prefecture

Phone Number

046-841-2200

Free shuttle bus routes:
* Maborikaigan to Hotel/Spasso
* Hotel to Maborikaigan
3. Shonan OVA: Barbecue, Night Pool, and a Taste of Overseas Resorts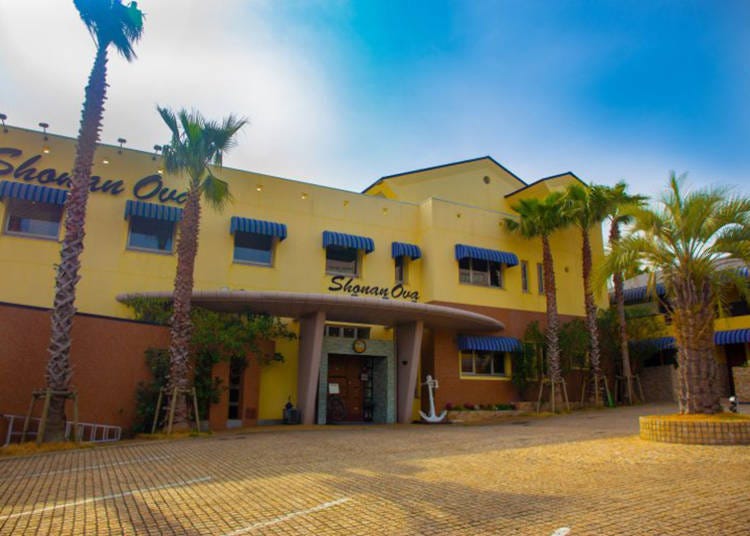 Shonan OVA is situated within Shonan Village Center and offers lodgings, restaurants using local ingredients such as Miura vegetables and Hayama beef, and pool facilities that will make you feel like you're in another country altogether!
There are a few categories of guest rooms, such as single rooms, twin rooms, and even newly built villas. It's easy to lose track of time while relaxing in the comfortable Miura hotel resort rooms. All rooms have ready access to Wi-Fi.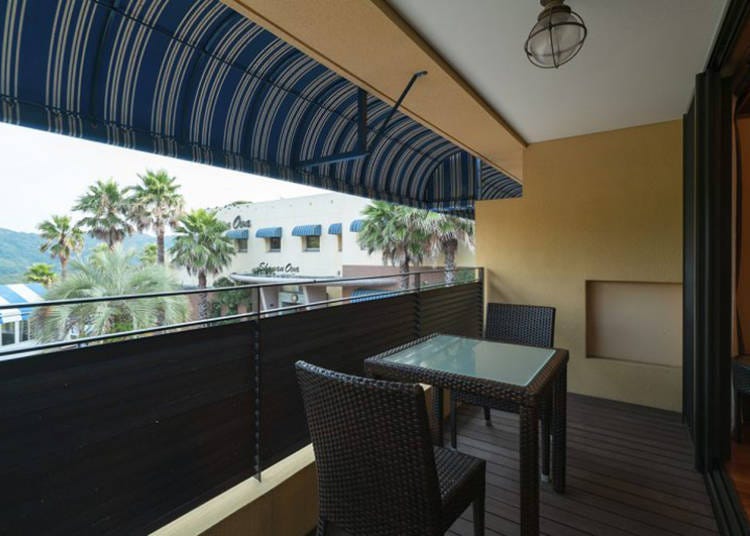 Here are some amenities you'll find in the twin rooms: Toothbrushes, shampoo, body wash, razors, and bath towels. You can't help but feel a little excited about their interesting and fancy designs!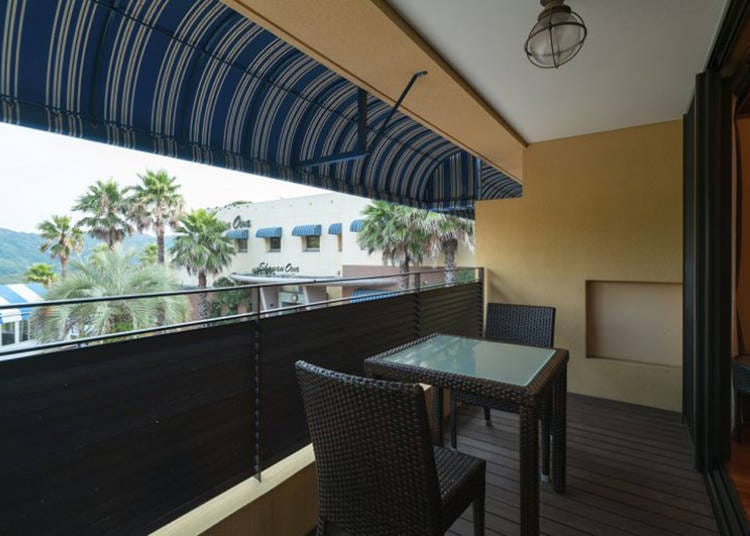 Villa Twin is a new room category that gives you a taste of what resort hotels are like overseas. Each room comes with terrace seats that allow you to take in the natural sights in the vicinity at leisure.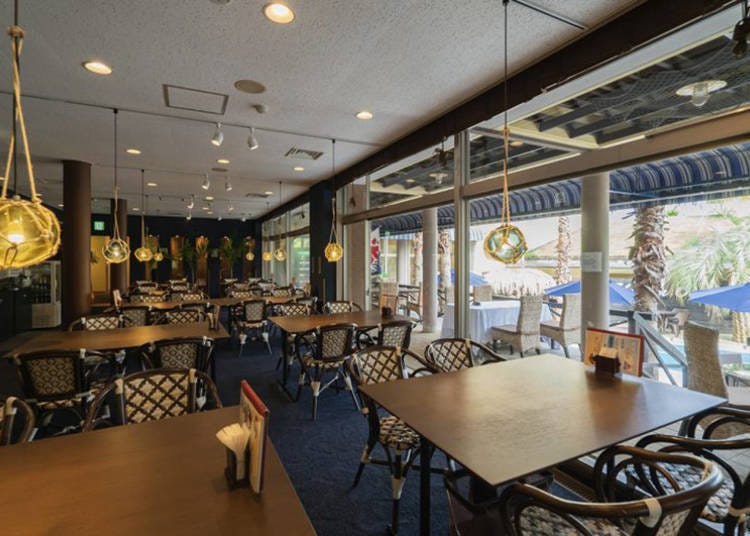 The restaurants here will serve up food made from fresh local ingredients. Breakfast includes local Miura vegetables and homemade jam, among other delicious dishes to start your day off on a good note!
Lunch menu highlights include the high-grade Hayama Beef and fresh caught young sardines - all available at reasonable prices. For dinner, we highly recommend the barbecue dishes!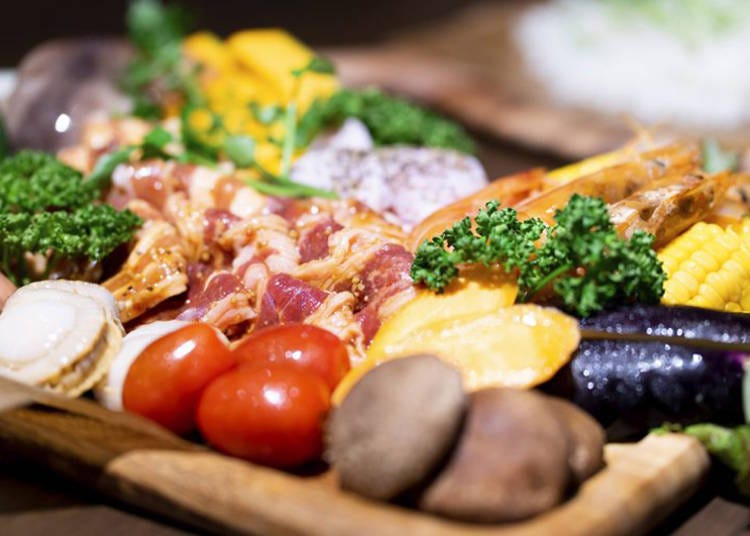 Using seasonal and locally-sourced ingredients, the barbecue offerings here are a treat for taste buds. You really shouldn't miss it, especially if you're here with family or friends! Ingredients follow a seasonal rotation to enhance all guests' experience of the current season. Barbecue dishes can be enjoyed either at the barbecue house or by the pool if you so desire!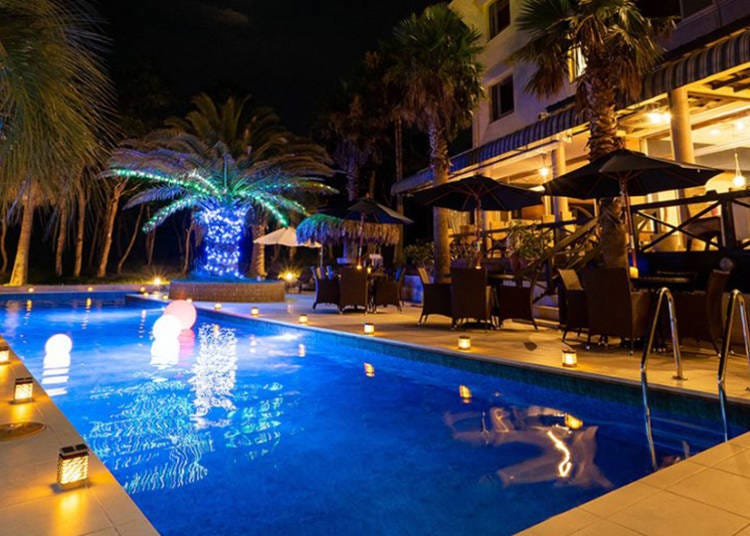 When darkness descends, the night pool makes its entrance. The area around the pool lights up under the glow of illuminated decorations, creating a stylish atmosphere for all to wine and dine in. This photogenic space gives off a completely different feel from the day and makes you feel like you're in an overseas resort instead!
湘南OVA

Address

1 Chome-2-6 Shonankokusaimura, Yokosuka, Kanagawa Prefecture

Phone Number

046-857-3001

Closed: No fixed days
4. Hayama Funny House: A Modern Miura Hotel and Beachside Hideout
Perched atop an area in Akiya Beach is Hayama Funny House, a villa for charter with an area of 600 square meters (about 6,450 square feet). The villa inherited and renovated the famous Shonan Akiya House designed by Junzō Yoshimura, the architect who spearheaded modern Japanese architecture, and turned it into a modern hideout that can only be booked by two groups per day.

The soothing sound of waves lapping the shore is a thoroughly relaxing experience you won't soon forget.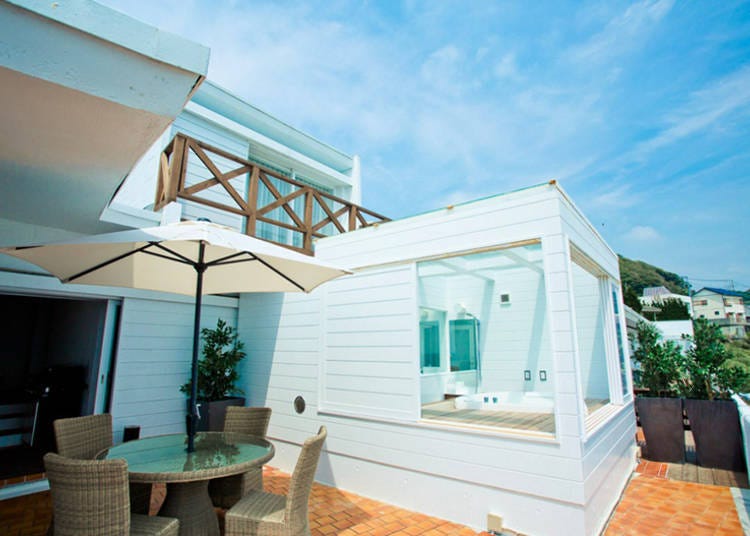 To make your time here even more fulfilling, the villa offers butler services, and it's something you should really check out!

Examples of the services they can handle on request are: Arranging for kayaking in the shallows right in front of the villa, holding a barbecue party on a private terrace, adding your favorite aroma fragrances to your room, and many others. Ask and you may very well receive!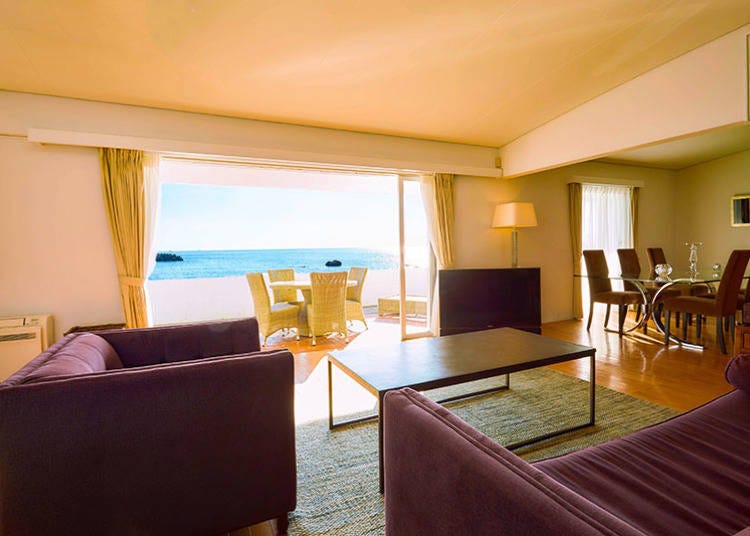 There are only two guest rooms available at this Miura hotel: South Side Villa and West Side Villa. Both are comfortably spacious and overlook a fantastic view of the ocean.

Leave the hustle and bustle of city life behind and let the gentle Hayama sea breeze and soothing sounds of the waves calm your frayed senses. You're on vacation, after all! Both rooms are equipped with Wi-Fi access.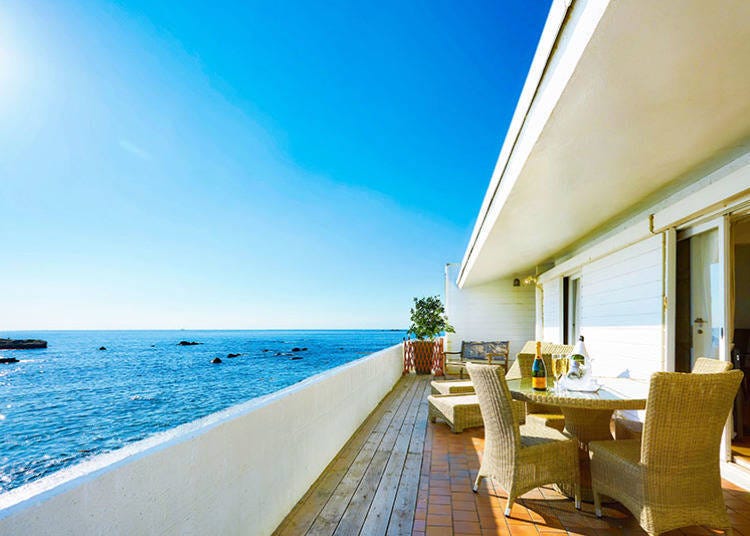 The open concept of the private terrace does wonders for the mind and heart. Truly, it's almost like another living room - one that exudes a charm that can't be found anywhere else when the evening sun bathes it in a warm, orange glow!
You'll get an unblocked view of the ocean while soaking in the open-air Jacuzzi here as well. Don't worry about bringing your own toiletries, because shampoo, conditioners, body soaps, facial lotion, skincare creams, towels, bathrobes, and other bathroom essentials will be provided for your convenience.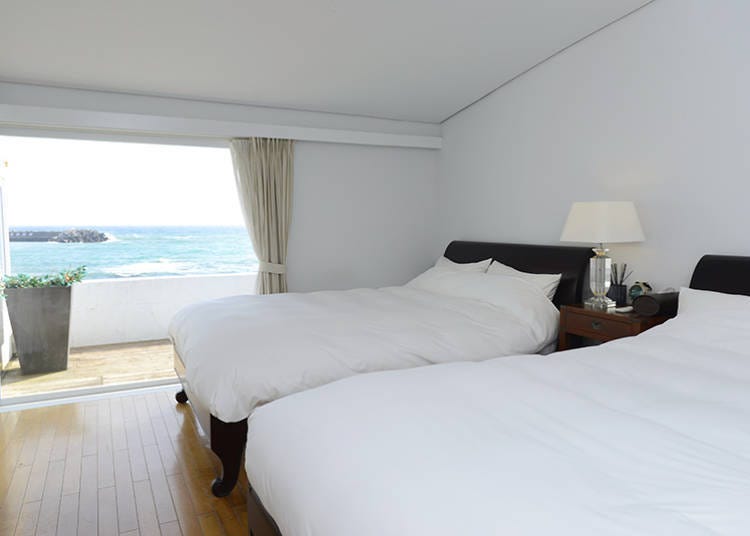 The large and spacious bedrooms will lull you into a deep and satisfying sleep. West Side Villa has one queen size bed, whereas South Side Villa has one double bed and one semi-double bed. The rooms have been carefully designed to ensure a good night's rest.

The villa is connected to a French grill restaurant, but each villa also comes with a fully furnished kitchen for guests who may want to stay in. The ideal location of Hayama Funny House adds to its appeal and makes it a prime candidate for a hotelcation that's gentle on the senses yet big on satisfaction.

(English translation by: Huimin Pan)
HAYAMA Funny House

Address

5296 Akiya, Yokosuka, Kanagawa Prefecture

Phone Number (Reservation Center)
03-4405-8235

Check In: 3:00 p.m. – 7:00 p.m.
Check Out: 11:00 a.m.

Closed: Open daily
Book an unforgettable experience!
Make your trip extra memorable by booking one of these recommended experiences in the area on our partner site, Voyagin!
*This information is from the time of this article's publication.
*Prices and options mentioned are subject to change.
*Unless stated otherwise, all prices include tax.