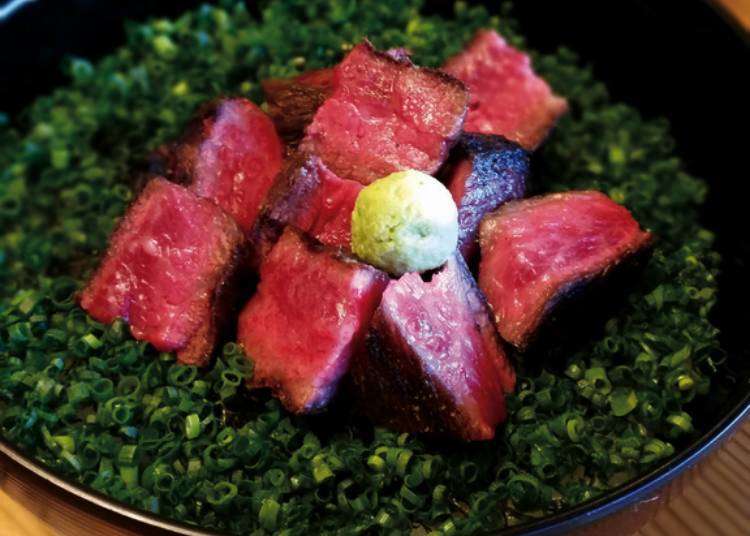 Hakone is a major place of interest in Japan that's popular with both local and international visitors. It's really no wonder, for the area is a quick 1.5 to two hours away from central Tokyo by train and features an abundance of things to do like hot springs, beautiful natural sights, and excellent gourmet food! We'll be directing your attention to five amazing restaurants in Hakone offering good views and great food - from hearty lunches to light finger food - that are sure to add color and enjoyment to your Japan trip!
1. Irorisaryo Hachiri: Savor authentic irori cuisine in a rural village setting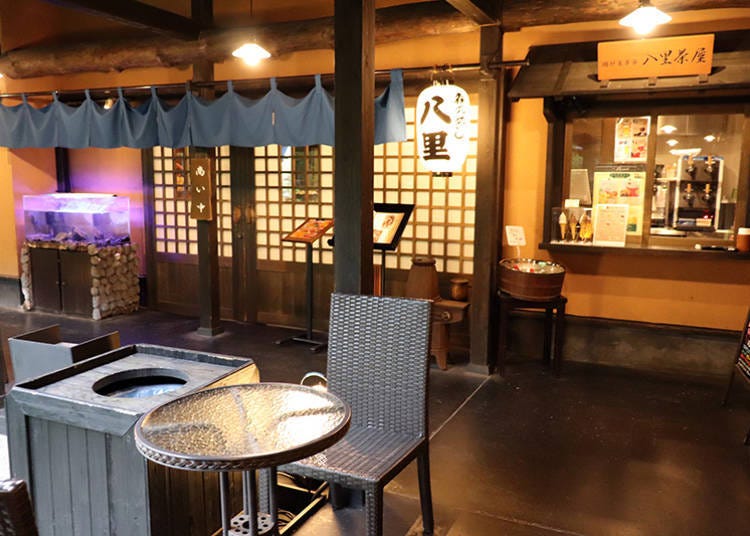 Irorisaryo Hachiri is the first eatery on our list. It's connected to the hot spring facility Hakone Yuryo that many visit for day trips, so a free shuttle bus from Hakone-Yumoto Station will ferry you to the location in about three short minutes. Since the interval between each bus is only about 10 to 15 minutes, the restaurant is definitely a convenient place to drop by while you're in the midst of your trip!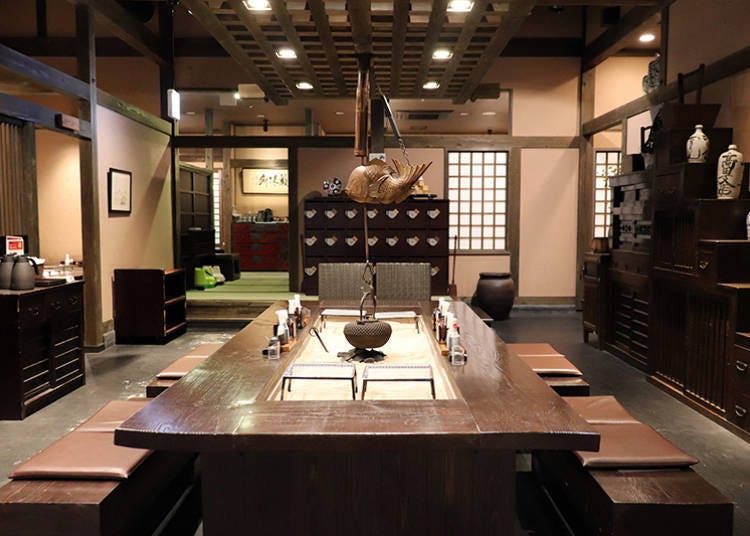 Upon entering the shop, you'll be greeted by the sight of an irori, or traditional Japanese fireplace surrounded by tables for dining. This setup allows all to enjoy authentic irori cuisine in a rural village background where these sunken hearths are usually found. Our recommendation is, needless to say, the irori seating area that can take up to 60, where you can be surrounded by the aromatic fragrance of food being roasted over a slow fire.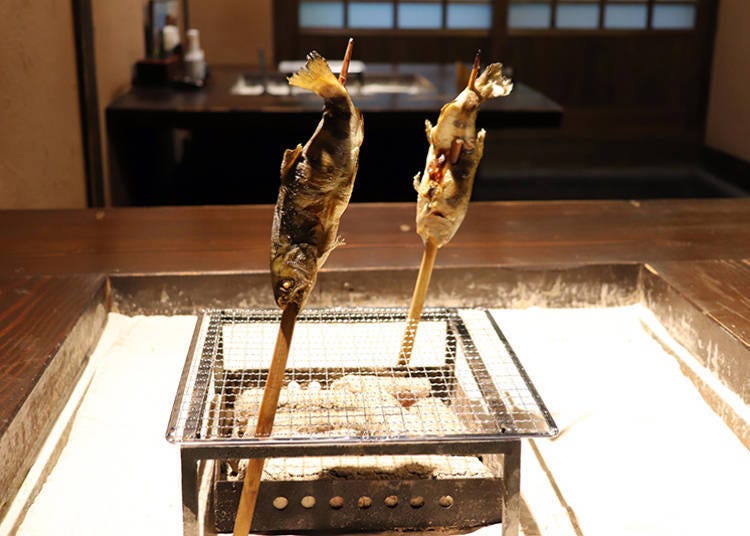 The most popular item in the shop is the Daily Grilled Fish (900 yen, tax included). Cherry salmon, the fish depicted in this photograph is available throughout the year, though you can also order ayu sweetfish during summer. All fish are slowly and carefully grilled for about 40 minutes until they can be eaten whole - bones and all!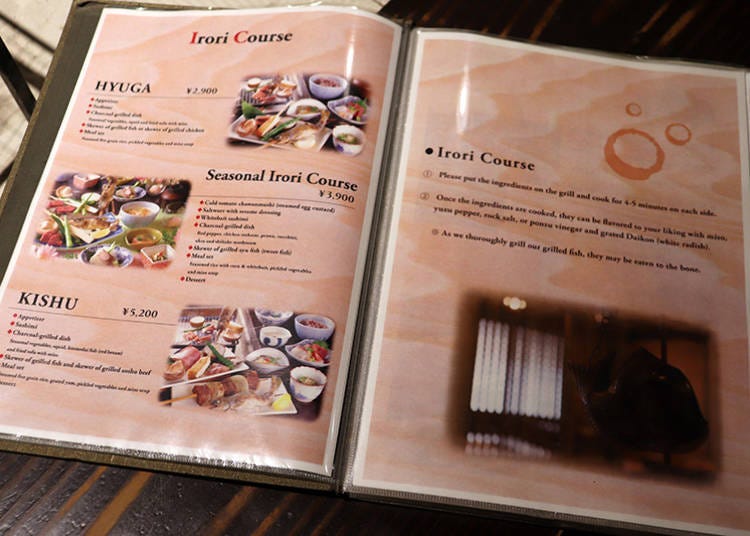 The Irori Package (2,900 yen, tax included) is frequently ordered item because of the variety of vegetables, meats, seafood and other irori grilled food it offers.

Other dishes that can be found on the menu include ala carte items, set meals, soba, udon, shichirin charcoal grill, and a whole lot of other mouth-watering food. English menus are available upon request, to help tourists feel at ease ordering food here even if they may not understand Japanese. The skillfully crafted traditional decor of the restaurant also makes it possible for you to give not just your taste buds, but all of your senses a unique treat as you eat!
囲炉裏茶寮 八里

Address

4 Tonosawa, Hakone-cho, Ashigarashimo-gun, Kanagawa-ken

Phone Number

0460-85-8411

Hours: 11:00 a.m. – 9:00 p.m. (10:00 p.m. on weekends)
Closed: Open daily
2. Bakery & Table Hakone: Admire Lake Ashi from a foot spa counter as you eat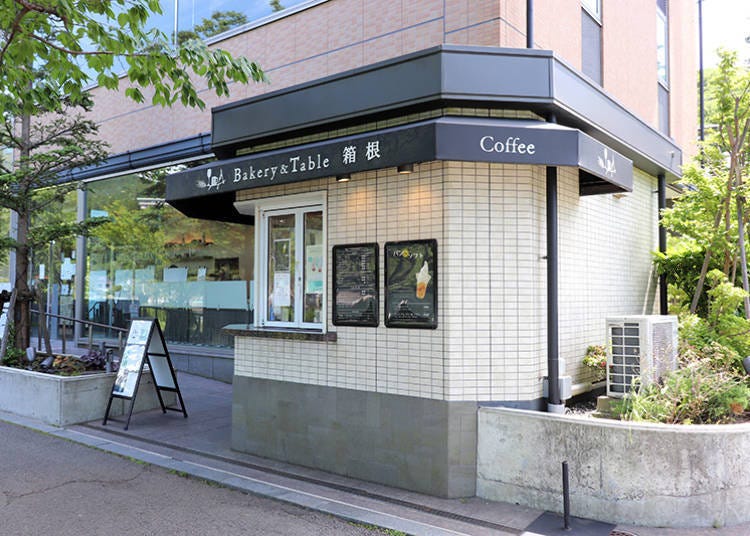 Next on our list is Bakery & Table Hakone, a bakery and restaurant that sits next to Lake Ashi and offers an unobstructed and spectacular view of the local scenery.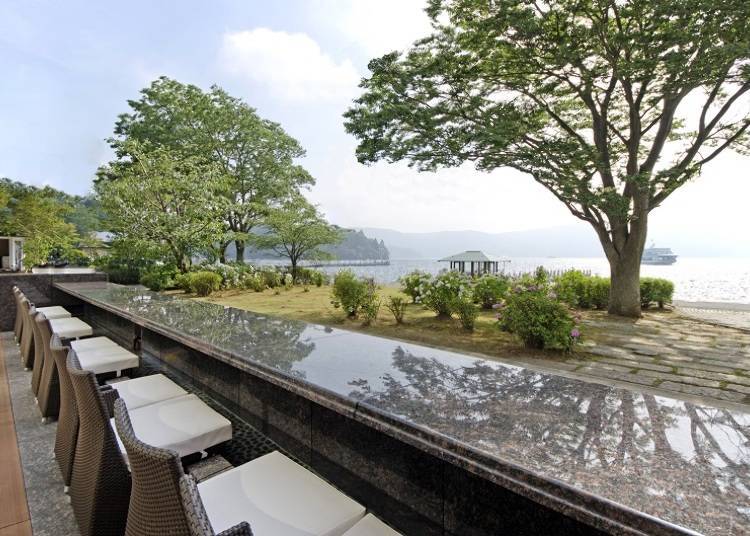 On the first floor is the terrace seating area that comes with a foot spa, allowing you to enjoy freshly baked bread while soaking your tired feet in the refreshing spring waters of Lake Ashi. This is also the best spot to gaze at cruise ships and the area's quirky pirate ships interweaving between each other, if that's something that might tickle your fancy. The shop sells towel you can use to dry your feet with after the foot spa, so don't worry about turning up empty-handed.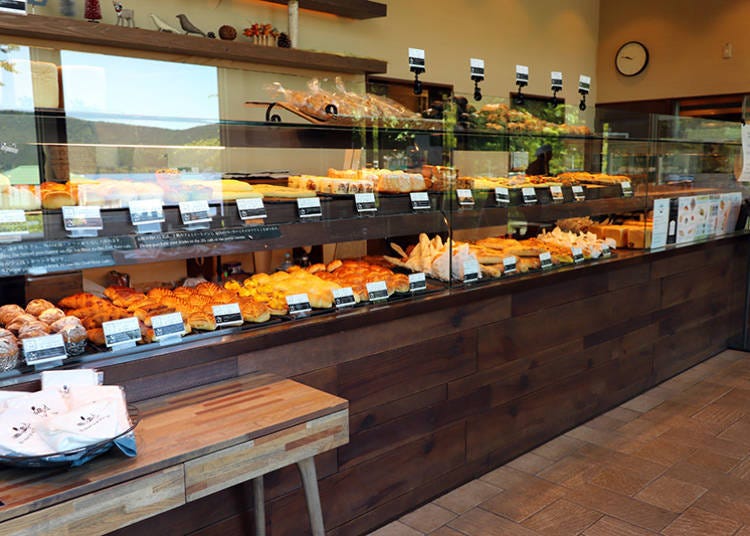 The building itself contains a bakery on the first floor, a cafe on the second floor, and the restaurant on the third. The bakery is always filled with the delicious aromas of all sorts of freshly made bread, which makes their offerings a joy to peruse.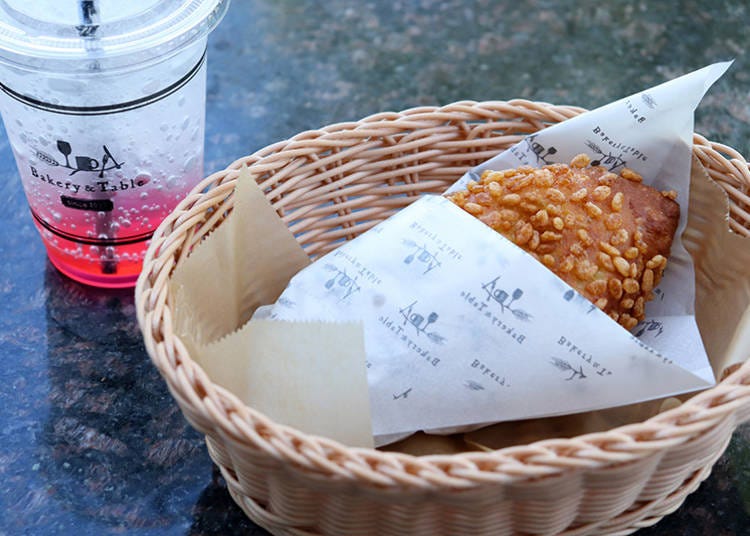 The Rice Flour Curry Donut (378 yen, tax included) is the most popular baked goods here. As the name suggests, the bread is made using a mixture of rice flour and curry powder, giving it a chewy texture. This dough mix is then slathered with curry and rice crisps before being deep-fried into a perfect shade of golden brown. Stuffed within the bread is a special sauce and a boiled egg with a quality yolk.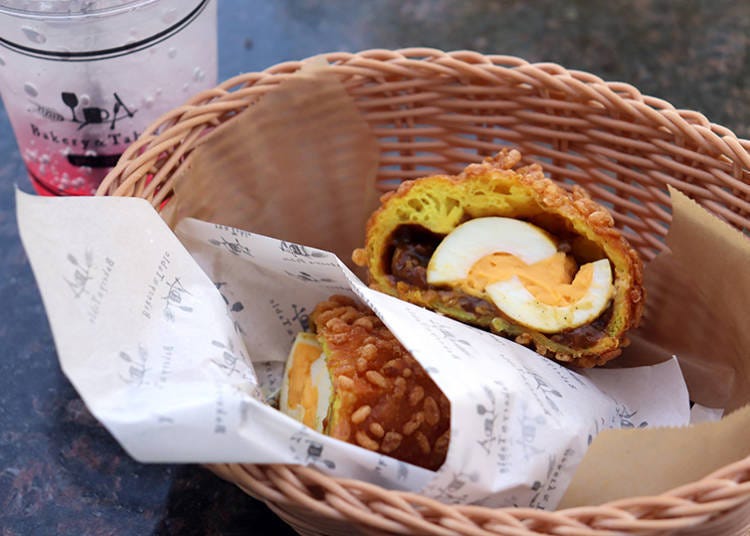 Only 500 pieces of this highly sought after pastry are baked every day! Due to its popularity, each customer is only allowed to buy two at most, so if you see any available, grab it before they're gone!

Near the entrance of the shop on the ground floor is a cafe stand selling soft drinks and seasonal beverages. Don't miss what may be your one and only chance in Japan to relish a meal of bread and drink surrounded by grand natural sights with your feet soaked in a rejuvenating bath!
ベーカリー&テーブル箱根

Address

9-1 Motohakone, Hakone-cho, Ashigarashimo-gun, Kanagawa-ken

Phone Number

0460-85-1530

Hours: 1F 10:00 a.m. – 5:00 p.m.; 2F 8:30 a.m. – 5:00 p.m.; 3F 11:00 a.m. – 6:00 p.m. (weekends-only breakfast 9:00 a.m. – 11:00 a.m.)
Closed: Open daily
*Wi-Fi and English menu available
3. La Terrazza Ashinoko: Authentic Italian food with authentic Hakone views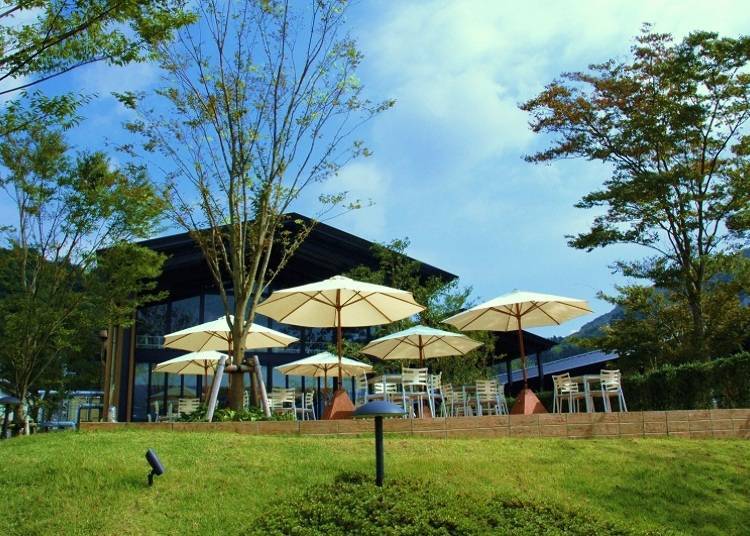 Here's our next recommendation: Italian restaurant La Terrazza Ashinoko, located in Ashinoko Terrace, a spacious facility that stands at a prime spot next to Lake Ashi and very near its boarding pier for cruise ships.
A highlight of this restaurant is that when it's sunny out there, you can actually choose to dine at the terrace seats outside instead, where the sweeping views of Lake Ashi's mountains and seasonal sights will serve to be a feast for all your senses!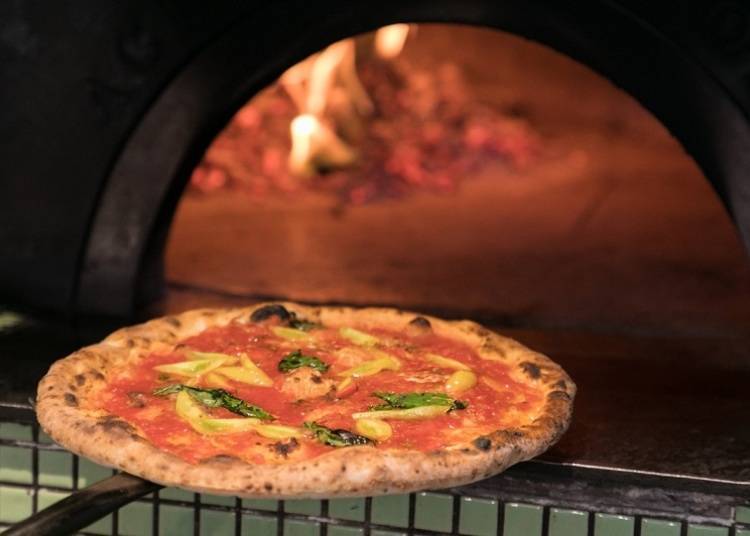 The shop faithfully recreates the authentic taste of 30 types of Italian pizza, including the ubiquitous Neapolitan pizza. Watching the pizza maker baking pizzas using a wood-fired kiln that was made in Italy will certainly add flavor to your meal when it comes! Great tasting Italian food made using fresh Hakone vegetables, seafood from Odawara and Numazu Port, Italian wine, and Italian cheese awaits you in La Terrazza Ashinoko.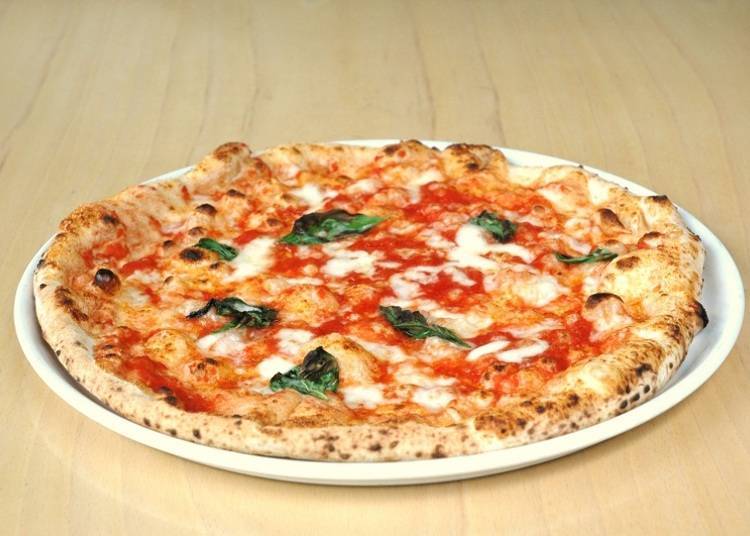 Depicted in the photograph is the restaurant's signature Margherita (1,800 yen, tax included) pizza. The dough was made using Italian flour in order to preserve its authentic taste, along with carefully chosen ingredients such as tomato sauce and mozzarella cheese. These bona fide ingredients and the wood-fired kiln evoke the feel of an authentic Italian dining experience right in Hakone, and you would be remiss to skip this exciting experience!

Pizza's not the only thing on the menu, of course. Other items include pasta delicacies like Chewy Pork and Onion Sauce Handmade Pappardelle (1,400 yen, tax included), which uses Japanese pork as an ingredient. This is a great place for enjoying authentic Italian cuisine while being surrounded by Hakone and Lake Ashi's gorgeous greenery!
イタリアンレストラン ラ・テラッツァ 芦ノ湖

Address

61 Motohakone, Hakone-cho, Ashigarashimo-gun, Kanagawa-ken

Phone Number

0460-83-1074

Hours: 10:30 a.m. – 8:00 p.m. (last order 7:30 p.m.)
*Weekdays and public holidays 9:00 a.m. – 8:00 p.m. (last order 7:30 p.m.)
[Morning] 10:30 a.m. – 11:00 a.m.
[Lunch] 11:00 a.m. – 3:30 p.m.
[Cafe] 3:30 p.m. – 5:00 p.m.
[Dinner] 5:00 p.m. – 8:00 a.m.
Closed: Open daily
*Closed on some days in February. Call to check or visit the webpage for details.
*Wi-Fi, tourist-friendly menu, and foreign staff available
4. Tamura Ginkatsu-tei: Best place for Hakone's specialty tofu "Katsuni"!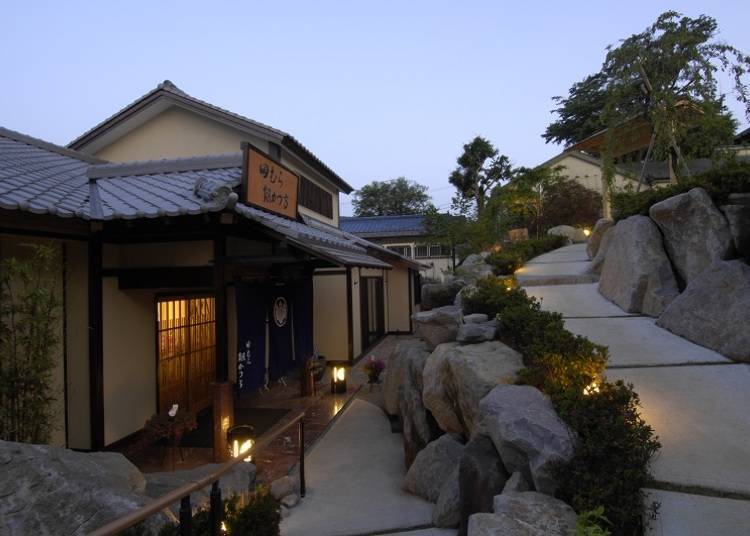 Our next recommendation is a mere two minutes walk from Gora Station on the Hakone Tozan Railway and well-known for its Tofu Katsuni (deep-fried tofu in broth). Established 48 years ago, this old-time restaurant has preserved the historical taste of its food that continues bringing delight to the taste buds of people of all ages even now.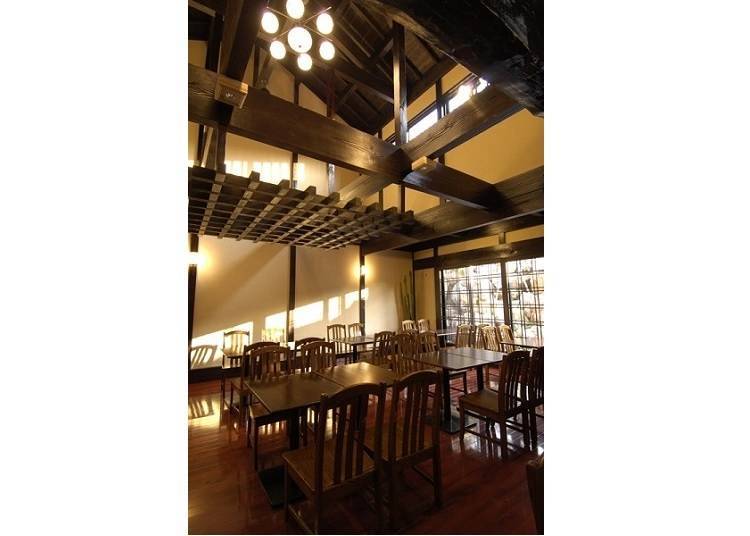 Tofu Katsuni is the restaurant's signature dish and a specialty local food of Hakone and Gora. The dish uses specially ordered shakuri tofu, or scoops of freshly-made tofu that's still warm to the touch as an ingredient. This special tofu is also being used to prepare their popular "Gindofu" delicacy.
Tofu Katsuni Set Meal (1,380 yen, tax included) is the restaurant's most popular item. Besides their signature "Tofu Katsuni", the set meal also comes with rice, miso soup, and pickled vegetables. Pieces of shibori-tofu (drained tofu) are mixed in with juicy Japanese minced pork, covered in batter, deep-fried in rice oil, topped with an egg cooked in an earthenware pot, and then served to hungry customers. The broth is made with smoked mackerel and spring onions or onions to bring out a sweetness that makes the rice easy to go down, one of the many reasons people love it so much!

Hakone is known for its clean and pristine water. The tofu made from this water is in great demand because of how fresh and tasty it is. So if you're in Hakone, you really don't want to miss this locally-made tofu, and one of the best ways to try it is through the restaurant's "Katsuni" broth food!
田むら銀かつ亭

Address

1300-739 Gora, Hakone-cho, Ashigarashimo-gun, Kanagawa-ken

Phone Number

0460-82-1440

Hours: 11:00 a.m. – 2:30 p.m., 5:30 p.m. – 8:00 p.m. (last order 7:30 p.m.)
*Only open during lunch hours on Tuesdays
Closed: Wednesdays
*Wi-Fi, English menu, Chinese menu available
5. Yuzen: Local beef and Japanese cuisine in a renovated old-style folk house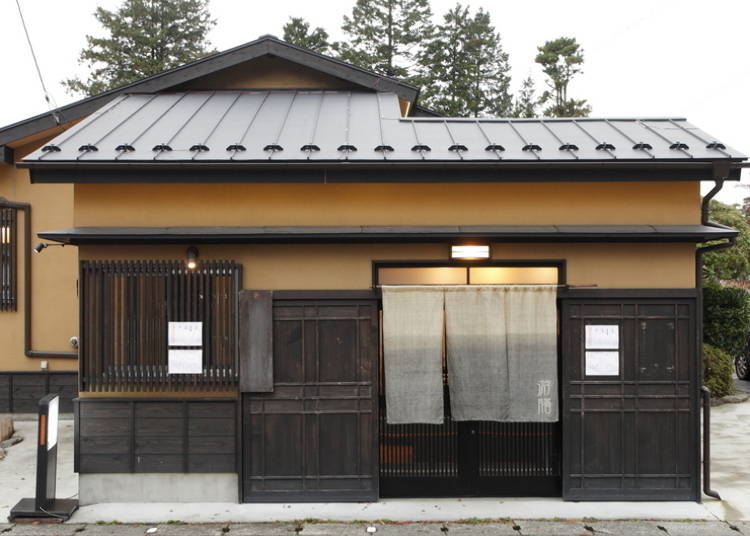 Yuzen, a Japanese cuisine restaurant in the Sengokuhara area is our last restaurant highlight for this article. It's right next to where you get off the Hakone Tozan Bus at Hoshi no Oujisama, and there's a highway bus station nearby for buses heading towards Shinjuku as well, making it relatively accessible to all.
Renovated from an old-style folk house, the building's ceiling is taller than what you would expect to see in restaurants, yet the spacious area is not uncomfortably packed with seats. Speaking of seats, the chairs and tables here are made of solid timber wood to create that extra mood! Food like sashimi, tempura, and cooked red breams are made using fresh catches from nearby seas. All in all, the restaurant really makes you feel like you're in a secret hideout for adults with an olden Japanese twist!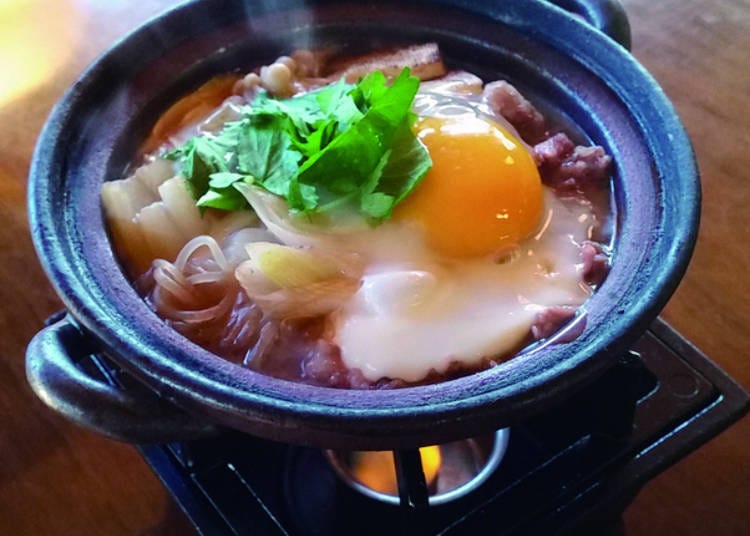 Depicted in this photograph is the Japanese Beef Sukiyaki Style (1,600 yen, tax included) which, as its name suggests, is a sukiyaki Japanese hotpot designed to show off the mellow tastes of Japan to as many people as possible. The sheer popularity of the dish proves beyond a doubt it has definitely been successful in that respect. The small pot stays heated with a fire underneath it after arriving at your table, allowing you to enjoy a warm meal to the very end.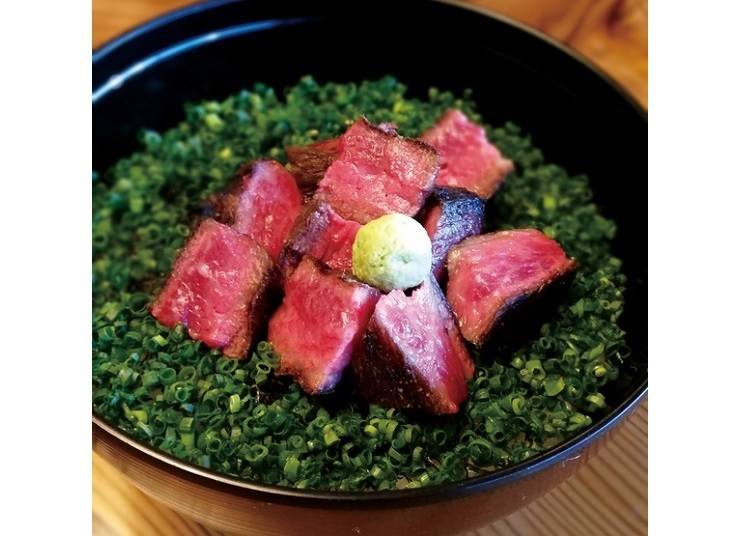 This is the restaurant's signature dish, Japanese Beef Steak and Grilled Eel on Rice (1,900 yen, tax included). After relishing your beef steak and rice, pour some hot stock on the rest of the bowl and finish it ochazuke style - an eating custom where green tea or soup stock is poured over a bowl of rice to make it tastier. For tourists who aren't used to Japanese condiments, the restaurant is also able to prepare a simpler Beef Steak on Rice (1,800 yen, tax included) that adjusts the original recipe to cater to international palates.

Of course, Yuzen serves plenty of other delicious Japanese cuisine as well. If you're up for something that's even more filling, the popular Japanese Beef and Tempura Dinner (5,000 yen, tax excluded) is a short course of seasonal vegetables, sashimi, Japanese beef, tempura, rice, red miso, and dessert that is available to anyone who makes a reservation for it at least one day in advance. If you already know the exact date you'll be visiting the restaurant, why not consider ordering this meal in advance too?
遊膳

Address

919-4 Sengokuhara, Hakone-cho, Ashigarashimo-gun, Kanagawa-ken

Phone Number

0460-84-6777

Hours: 11:30 a.m. – 2:30 p.m. (last order time); 5:30 p.m. – 8:30 p.m. (last order time)
Closed: Not fixed
*English menu available
*Requests for terrace seats or to allow pet companions will not be entertained.
As you look out for all the tasty food Hakone has to offer besides their well-known hot springs and beautiful natural sights, you'll get to know Hakone as more than simply a place of interest for sightseeing. Don't just take our word for it, of course. Come to Hakone and try all this delicious food for yourself the next time you're in Japan!

Written by: Naho Jishikyu. English translation by: Huimin Pan
*This information is from the time of this article's publication.
*Prices and options mentioned are subject to change.
*Unless stated otherwise, all prices include tax.
Limited time offer: 10% discount coupons available now!