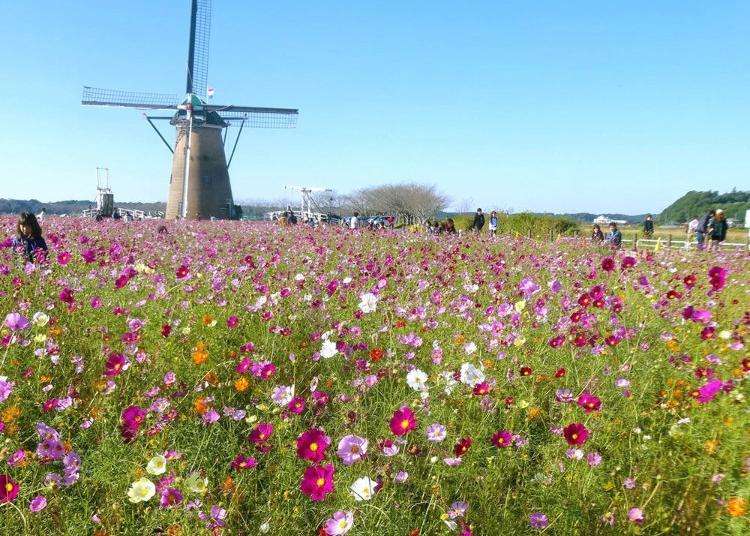 These are the top recommendations for Narita, with travel tips and more, according to LIVE JAPAN, a top-class travel website for visitors to Japan. Our ranking is based on the most popular pages viewed by foreign visitors in a given category.

For instance, Aeon Mall - Narita, Goemon, Narita airport GPA passenger service SIM card sales and other related spots will be listed. Be sure to check them out during your visit to Narita!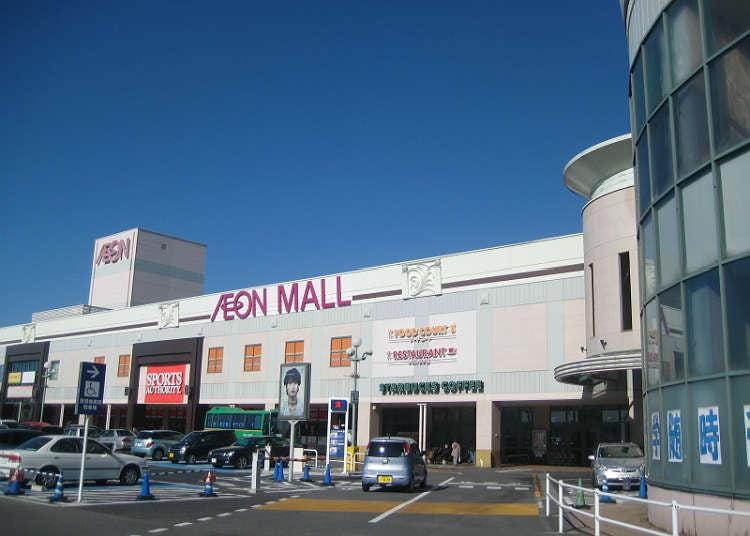 It has 174 stores that cover dining, clothing, living and entertainment, and includes a supermarket, fashion stores, household goods retailers, and a variety of restaurants. It is popular for being a place where you can find any items you want. At the event plazas situated sparsely in the building, events that include special sales promotions for a collection of delicious food from all over the country and music concerts are held. At a food court that gathers 12 food vendors, you can enjoy a variety of Japanese, Western, or Chinese dishes and sweets such as ice cream and doughnuts. There is a nursing room and a kids' area as well.
Address

24, Wing Tsuchiya, Narita-shi, Chiba, 286-0029
View Map

Nearest Station

Narita Station (JR Narita Line)


Phone Number

0476-23-8282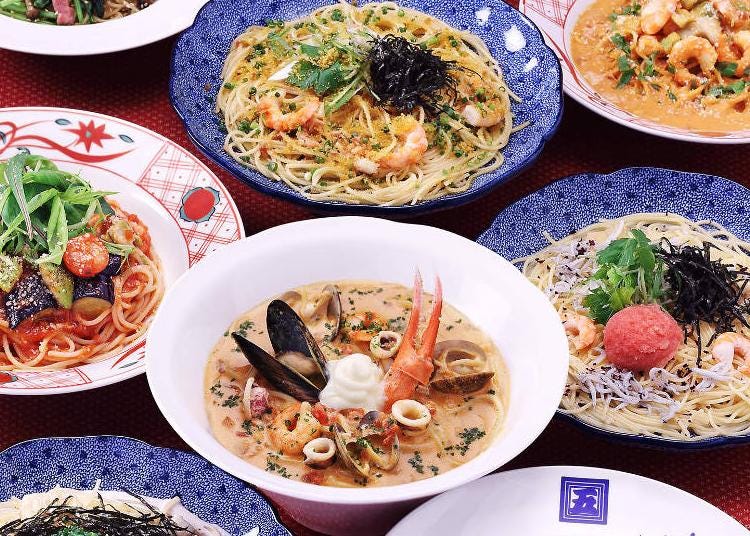 "Freshly cooked pasta – Japanese Western style noodle house Goemon" opened its first restaurant in Shibuya in 1976. Since then it has become the largest direct operator of a spaghetti restaurant chain in Japan and a pioneer of eating pasta with chopsticks.
For 40 years, Goemon has been creating outstanding Japanese-style Spaghetti using ingredients directly imported from Italy. Goemon has established a resounding reputation as the best freshly cooked spaghetti house in the country.
Address

First terminal 5F,Narita, Furugome, Narita-shi, Chiba International Airport, 282-0004
View Map

Nearest Station

Narita Airport Station (JR Narita Line / Keisei Main Line / Narita SKY ACCESS Line)


Phone Number

0476-32-5878
3.Narita airport GPA passenger service SIM card sales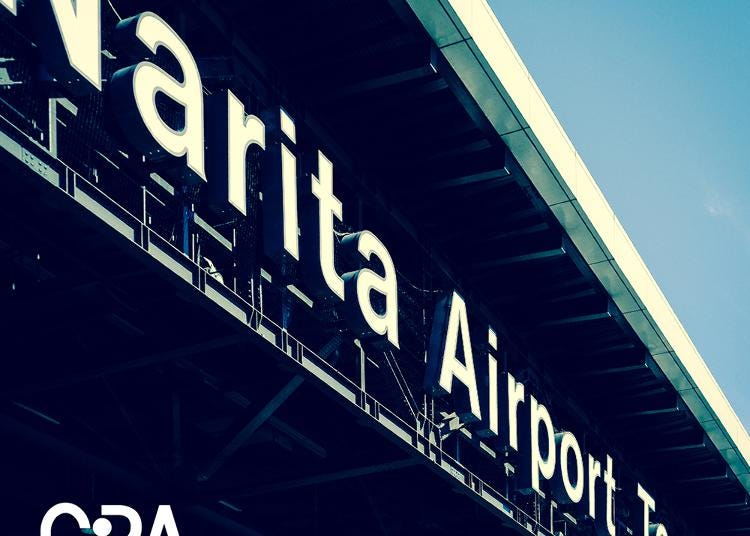 During your travels, you likely want to keep friends and family updated on what you've been doing in Japan! GPA Passenger Service offers a variety of services, from SIM card sales to currency exchange - and can even arrange for your heavy luggage to be delivered quickly and easily to your hotel.
Address

Narita Airport first passenger terminal building, 1-1Goryobokujo , Sanrizuka-aza, Narita-shi, Chiba, 282-0011
View Map

Nearest Station

Narita Airport Station (JR Narita Line / Keisei Main Line / Narita SKY ACCESS Line)


Phone Number

0476-32-6698
4.Naritasan Shinshoji Temple
Naritasan Shinshoji Temple was built in 940 in hopes for peace so that the revolt by then-War General Taira no Masakado would end. Fudo-myoo (Acala, a Buddhist symbol), which is said to lead people to enlightenment with its facial expression filled with fury and wrath, is the temple's main object of worship.
Fudo-myoo has been worshiped by many historical figures. As kabuki classical Japanese dance-drama programs gained popularity, with Fudo-myoo performed by Ichikawa Danjuro, in the Edo period, the temple attracted more worshipers and is visited by many worshipers every year even today.
The main worship hall, which is the most important place for offering prayers, is open to all visitors.
There are many historical buildings for you to see, including the 58-meter-high Great Peace Pagoda with the messages for peace given by the heads of states, and the 25-meter-high, three-story pagoda, which is designated as an Important Cultural Property with beautiful carvings on the outside.
On the temple grounds, a large park with a waterfall and a pond are maintained, so visitors can enjoy a relaxing time surrounded by flowers.
The temple is a 10-minute walk from the JR Narita Station or the Keisei Line's Keisei Narita Station. It is also only an 8-minute train ride from the Narita Airport Terminal 2 Station to the JR Narita Station.
Address

1, Narita, Narita-shi, Chiba, 286-0023
View Map

Nearest Station

Narita Station (JR Narita Line)
10 minutes on foot


Phone Number

0476-22-2111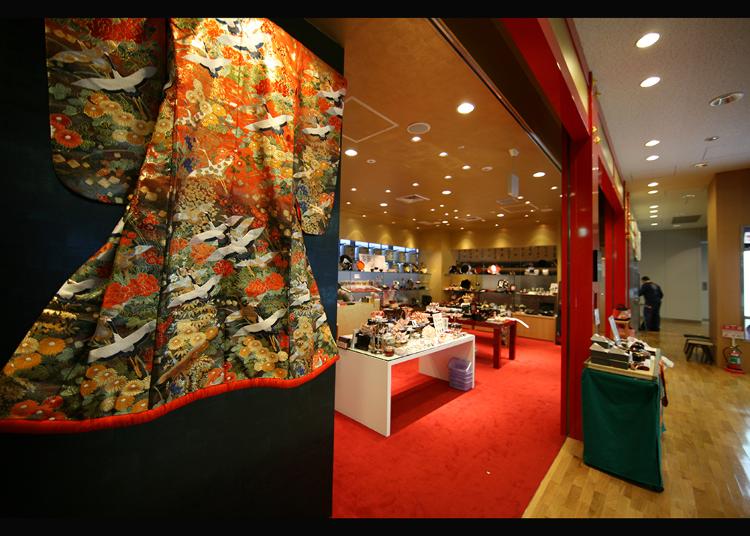 "I never knew there was such a nice shop like this at the airport! I'm definitely buying my souvenirs here from now on." This is the sort of positive feedback Tenshodo receives from customers on a daily basis.
There are many craftspeople in Japan producing amazing items, and Tenshodo's mission is to have the people of the world come to know them all the better.
With that in mind, the shop began operations at Terminal 1 of Narita International Airport, allowing communication and interaction with a variety of global customers from all across the globe, people who are sure to walk away with a perfect gift from abroad.
The theme of the shop is "Gorgeous Japan," and the product selection here has been carefully chosen from workshops across the country. Customers' delight and surprise like this are Tenshodo's raison d'être. The shop features many Tenshodo original products created in cooperation with nationally-famed artisans.
When passing through Narita Airport, be sure to drop in for an enjoyable shopping experience!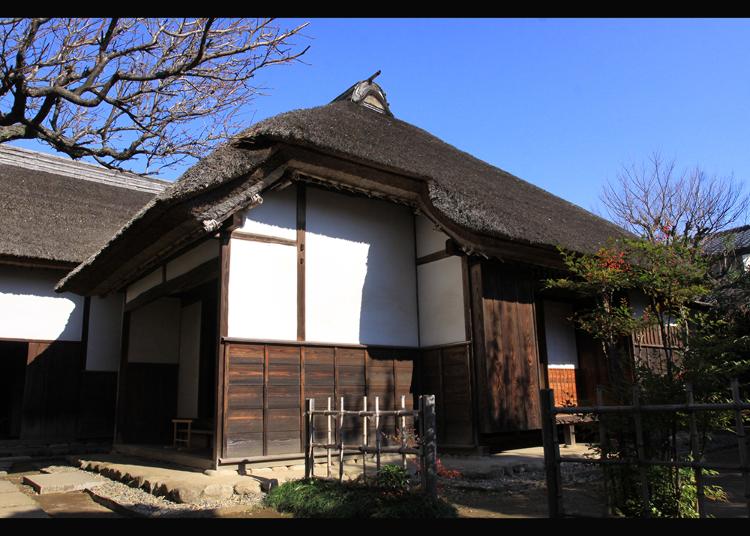 Numerous old samurai houses still remain in the Sakura City and three of the five samurai residences still standing along the street called Bukeyashiki-dori are currently open to the public.
They are the former Kawara House, a Chiba Prefecture-designated Cultural Asset, the Tajima House, and the Takei House, a Sakura City-designated Cultural Asset. All three of them were constructed in the latter Edo period and inhabited by samurai of the Sakura domain.
The Kawara House, the oldest of samurai houses in Sakura, exhibits furnishings that well represent the lifestyle of the samurai clansmen back in the day. The Tajima House has been at this place since the Edo period, and it is allowed to go inside for a viewing. Inside the Takei House are the excavated artifacts related to samurai houses on display.
The street facing the samurai houses are lined with earthwork and hedges, in which the vestige of the castle town Sakura can be seen.
These samurai houses are also used as the locations for shooting TV dramas and films. It is a 15-minute walk from the JR's Sakura Station or a 15-minute walk from the Keisei Sakura Station.
Address

57, Miyakoujimachi, Sakura-shi, Chiba, 285-0016
View Map

Nearest Station

Sakura Station (JR Sobu Main Line / JR Narita Line)
15 minutes on foot


Phone Number

043-486-2947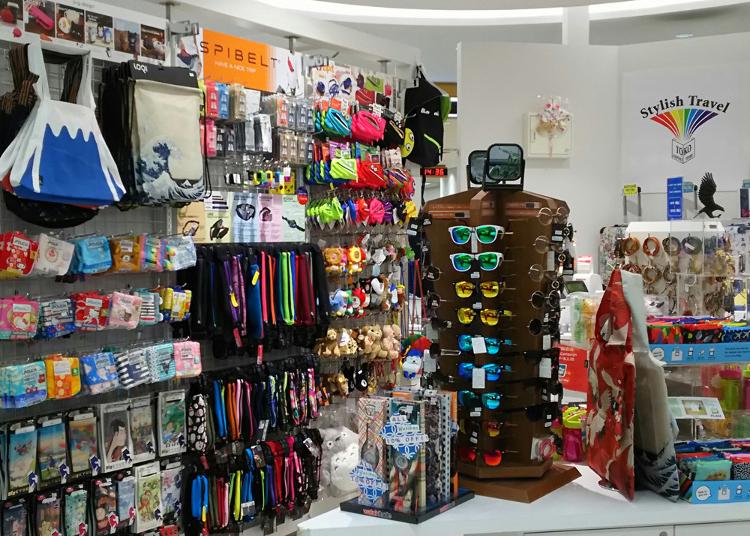 Stylish Travel offers a wide range of travel-related products and popular fashions at its general store.
Our unique assortment of products, including stickers and buttons, Narita-exclusive t-shirts and suitcases, and eco-friendly shopping bags, is perfect for any traveler.
They also have Narita Airport-exclusive stickers and souvenirs that are perfect for sharing your travel experience with someone special.
You're sure to find the perfect memento of your travels here!
Address

Narita International Airport second passenger terminal building Main Building 4F M4072, 1-1, Furugome, Furugome, Narita-shi, Chiba, 282-0004
View Map

Nearest Station

Airport Terminal 2 Station (JR Narita Line / Keisei Main Line / Narita SKY ACCESS Line)


Phone Number

0476-34-8676
8.JAL ABC counter (Baggage Delivery & Storage Service, Rental mobile phones)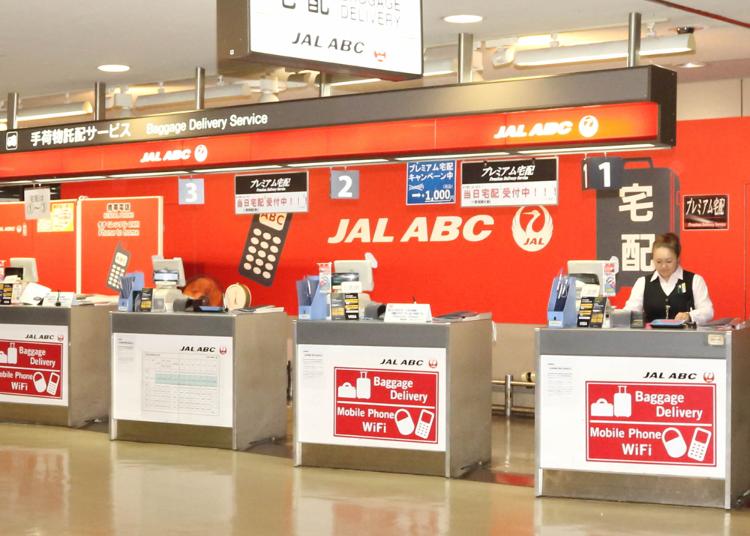 JAL ABC is a service counter providing services such as baggage delivery & storage, rental mobile phones, SIM card sales, and more. They have counters on both the arrival and departure floors at Narita Airport Terminal 1 (North and South wings) and Narita Airport Terminal 2.
With JAL ABC's airport baggage delivery service, customers can specify the delivery date and time slot. (Bookings are required for baggage delivery to the airport.) Temporary baggage storage is available for everything from small to large pieces of baggage.
They also sell SIM cards usable within Japan. The Unlimited Type offering 7 days of unlimited use from activation is our number 1 seller. We recommend the Unari-kun SIM featuring cute packaging decorated with Narita Airport's popular mascot.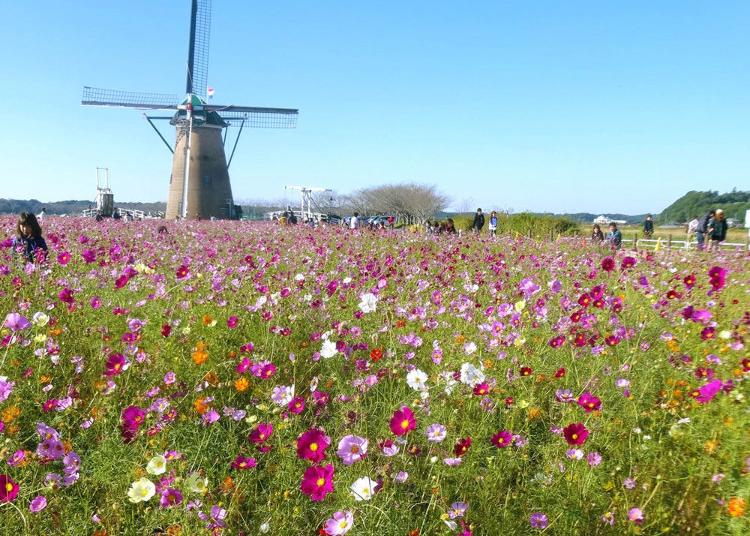 Inba-numa Pond, located in northwestern Chiba Prefecture, consists of two natural swamp lakes: Kita-Inba-numa Pond (North) and Nishi-Inba-numa Swamp (West), connected by the valley-like Inba-numa cutoff channel.
Strolling Inba-numa Pond with the Satoyama walking map (free) in hand, the quiet satoyama scenery helps you to forget about busy life in the city. At the Sakura Furusato Hiroba (folk plaza) facing the lake, you can enjoy views of Dutch windmills and tulip fields, sightseeing by cruise or rental bike, and barbecuing against the beautiful sunset. Also, there still remain valleys where fireflies dance in summer, tended by dedicated city volunteers.
Recommended are the shrines and temples associated with the large Yoshitaka cherry tree and legends of dragons, as well as fine food such as eels and Japanese sake.
Address

1626, Kitasuka, Narita-shi, Chiba, 286-0006
View Map

Nearest Station

Kozunomori Station (Keisei Main Line)

10.ASBee Aeon Mall Narita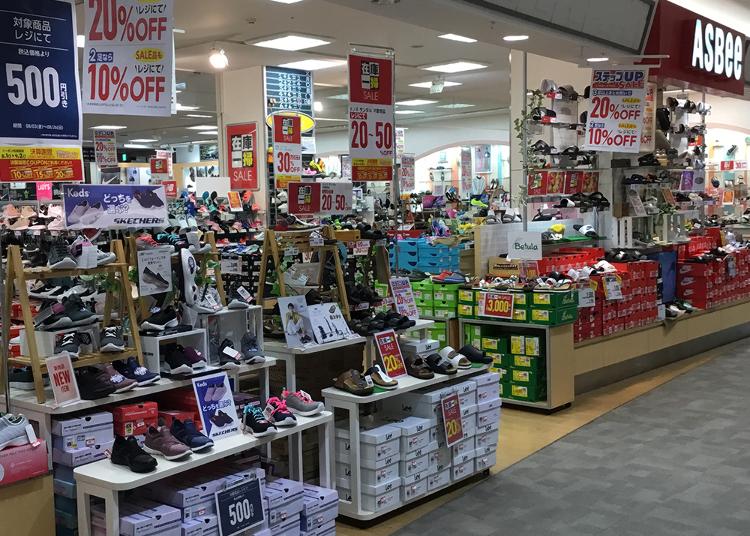 ASbee Narita Shop has expanded from stocking popular sneaker brands like Nike, Adidas, Converse, Puma, Skechers, and New Balance to casual shoe brands including Lee, Timberland, and Red Wing!! ASbee also carries a wide variety of kids' shoes, business shoes, and women's shoes. There are also a lot of products such as ASbee-only items, Japan-only models, and Made in Japan products!!
*This information is from the time of this article's publication.
*Prices and options mentioned are subject to change.
*Unless stated otherwise, all prices include tax.
Recommended places for first-time visitors to Tokyo