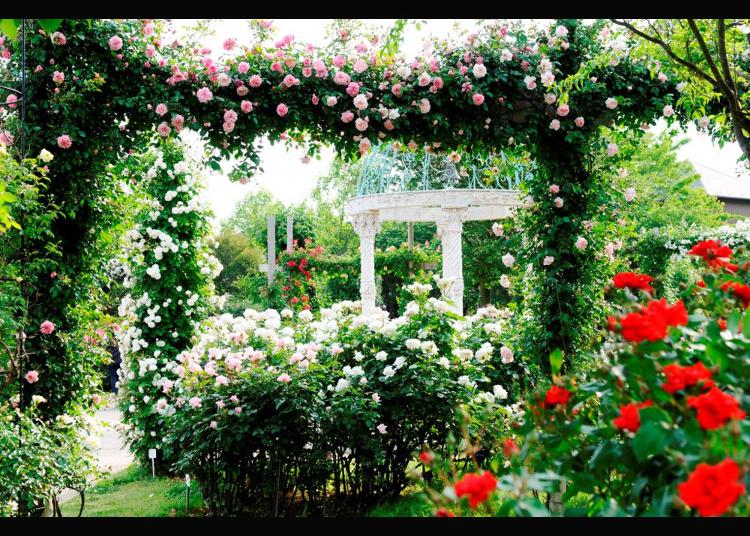 These are the top recommendations for Chiba Suburbs, with travel tips and more, according to LIVE JAPAN, a top-class travel website for visitors to Japan. Our ranking is based on the most popular pages viewed by foreign visitors in a given category.

For instance, MITSUI OUTLET PARK MAKUHARI, Omoshiro rent-a-car, MITSUI OUTLET PARK KISARAZU and other related spots will be listed. Be sure to check them out during your visit to Chiba Suburbs!
1.MITSUI OUTLET PARK MAKUHARI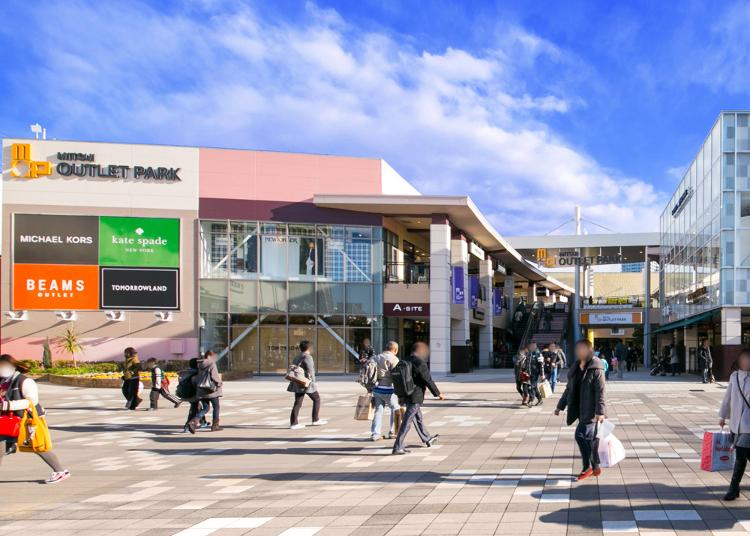 Just 30 to 40 minutes by train from Tokyo Ginza, or 40 to 50 minutes by direct bus route from Narita and Haneda Airports, Mitsui Outlet Park Makuhari is ideally located in front of JR Kaihimmakuhari Station for all your shopping needs!
The complex features world-famous brands, popular Japanese select shops, sports, golf, and various hobby-related shopping at outlet prices.
Made easy for those visiting Japan from abroad!
All shops accept credits cards, with foreign currency exchange and free Wi-Fi available as well. And of course, a variety duty-free shops and popular drug stores can be found.
If you get tired, take a breather at one of our cafes to keep your shopping experience enjoyable.
Open during evening hours as well. After a day of touring Japan, we hope you'll stop by Mitsui Outlet Park Makuhari to see what we offer!
Enjoyable shopping, delicious food, and easy hotel access by train when you're ready to go!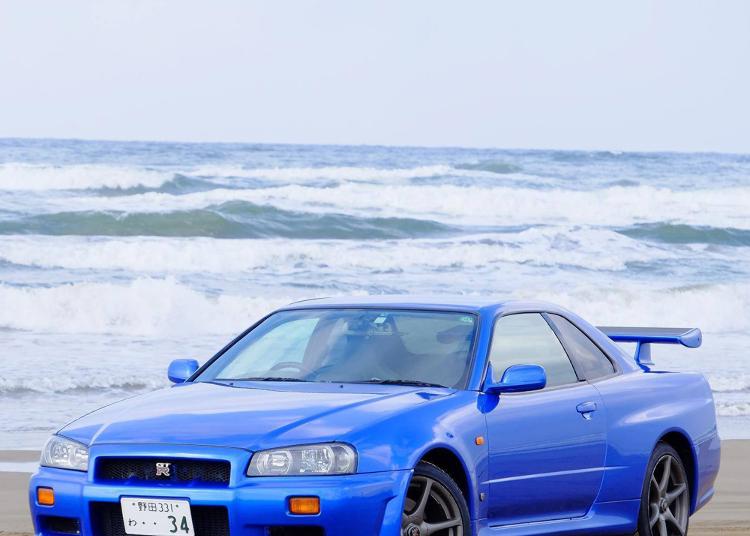 Omoshiro Rental Car is the number one company for sports car rentals in Japan, with six shops nationwide. With over 50 sports cars including the Skyline GT-R (BNR34), Civic Type R (FK2), Toyota AE86, Porsche, Lancer Evo, Impreza, RX7, and more, as well as convertibles. Rentals are available from Narita Airport, and the main shop is in Noda City, Chiba Prefecture. People from all over the world come to rent here when they visit Japan. Drivers must be 23 years of age or older, have had their driver's license for at least 3 years, and have a driver's license valid for use in Japan. Please make an application via the official website.
おもしろレンタカー

Address

860 Yamazaki, Noda City, Chiba Prefecture, 278-0022


Nearest Station

Unga Station (Tobu Noda Line (Tobu Urban Park Line))
15 minutes on foot


Phone Number

04-7192-7348
3.MITSUI OUTLET PARK KISARAZU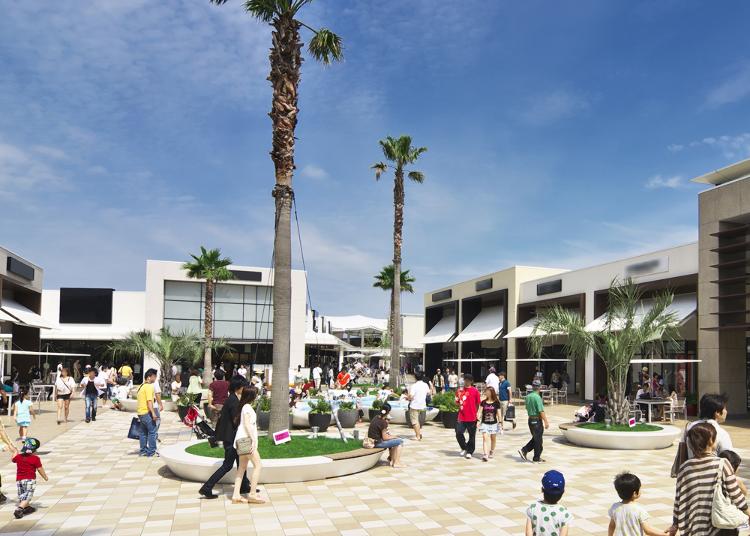 A 42 to 62-min ride via direct bus from Tokyo, Shinjuku, or Yokohama!
The beautiful views here are just like a tropical resort.
Enjoy your shopping vacation at Mitsui Outlet Park Kisarazu, one of the largest outlets in Japan!
We have luxury brand shops from around the globe! 250 shops in total, including brands that have newly arrived to Japan and items that are must-buys for international visitors!
Everything from fashion to business, baby items, hobby goods, and more are yours to pick from at outlet prices.
International travelers can shop with ease!
All stores accept credit cards, currency exchange and Free Wi-Fi are available, as are duty-free shops and popular cosmetics stores.
Stop by a cafe when you get tired, and enjoy a comfortable shopping experience!
For maximum fun, we recommend arriving in the morning!
For meals, look forward to dining in the large food court which has some of Japan's favorite restaurants. Great for worry-free shopping with kids.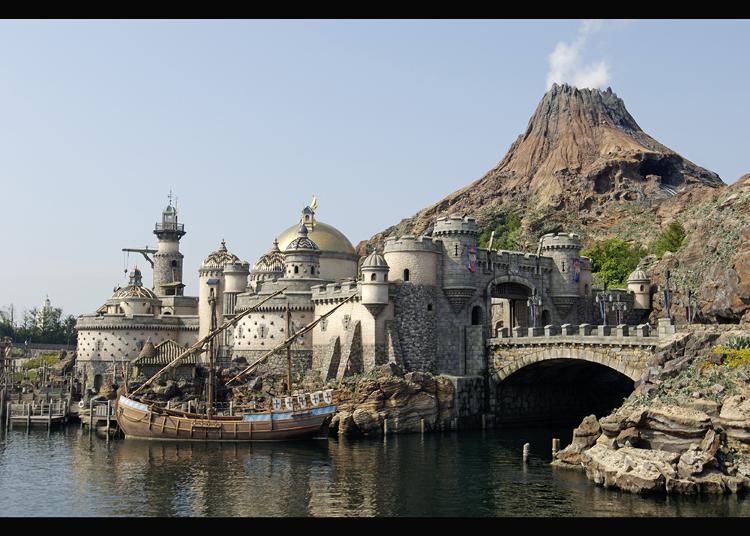 The Tokyo DisneySea, whose theme was inspired by stories and legends related to the ocean, was opened in 2001. It is divided into seven theme ports, the Mediterranean Harbor, the American Waterfront, the Port Discovery, the Lost River Delta, the Arabian Coast, the Mermaid Lagoon, and the Mysterious Island, and you can enjoy attractions, entertainments, meals, and shopping under the different story settings for each theme port. There are entertainments in line with events such as Easter, the Festival of the Weaver, Halloween and Christmas. The theme park also sells limited-time goods and food. A hotel is integrated into the park, so you can stay there while basking in the afterglow of the stories. The Tokyo DisneySea is located at about a 13-minute walk from the South Exit of the Maihama Station on the JR lines. There is also the Disney Resort Line, which circulates the Tokyo Disney Resort, and the theme park is very close to the Tokyo DisneySea Station.
Address

1-1, Maihama, Urayasu-shi, Chiba, 279-0031
View Map

Nearest Station

Maihama Station (JR Keiyo Line)
13 minutes on foot


Phone Number

0570-00-8632
Makuhari Messe comprises three facilities: the International Exhibition Hall building, the International Conference Hall building, and the Makuhari Event Hall building. International Exhibition Halls 1~8 are designed to simulate the mountain range of the Boso Peninsula, while International Exhibition Halls 9~11 have characteristic arched roofs to symbolize the waves on the east and west coasts of Chiba. The International Conference Hall is used for a wide range of purposes, including conferences, corporate training, and parties. The International Conference Hall building offers 22 conference rooms in total, including a convention hall with a capacity of 1,600 people. The Makuhari Event Hall, capable of holding up to 9,000 people, has a distinct dome shape. It is used for various occasions, such as concerts, ceremonies/assemblies, sports events, exhibitions, or public lectures. There are also restaurants and stalls selling light meals within the facility. It is a 5-minute walk from the Kaihin-Makuhari Station on the JR Keiyo Line and a 40-minute express bus ride from the Narita Airport.
Address

2-1, Nakase, Mihama-ku, Chiba-shi, Chiba, 261-8550
View Map

Nearest Station

Kaihin-Makuhari Station (JR Keiyo Line)
5 minutes on foot


Phone Number

043-296-0001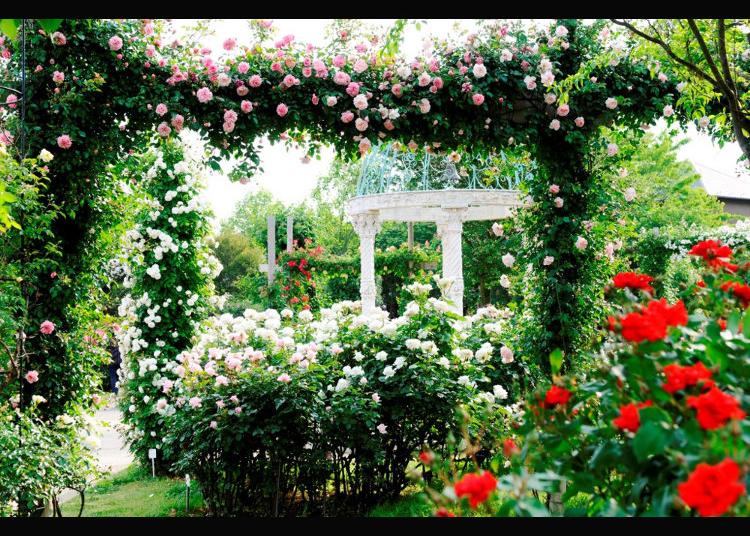 Keisei Rose Nurseries, Inc., which manages Keisei Rose Garden, is one of the world's leading rose-breeding companies. It introduces famous overseas roses to Japan and has won numerous prizes at overseas rose contests. The popular Rose Garden has some 10,000 roses of 1,500 varieties, planted separately according to type. One of the garden's distinguishing features is the effort that has been put into displaying the roses, by, for example, using arches and pergolas with climbing roses. There is also a Rose Shop, selling perfumes and rose-scented teas, and another rose garden where you can purchase many of the roses from the garden and where events are held, making it very popular among rose lovers. It is a 15-minute walk from Yachiyo Midorigaoka Station on the Toyo Rapid Railway Line. The best time to see the roses are mid-May to early June, and mid-October to early November.
Address

755, Owadashinden, Yachiyo-shi, Chiba, 276-0046
View Map

Nearest Station

Yachiyo-Midorigaoka Station (Toyo Rapid Railway Line)
15 minutes on foot


Phone Number

047-459-0106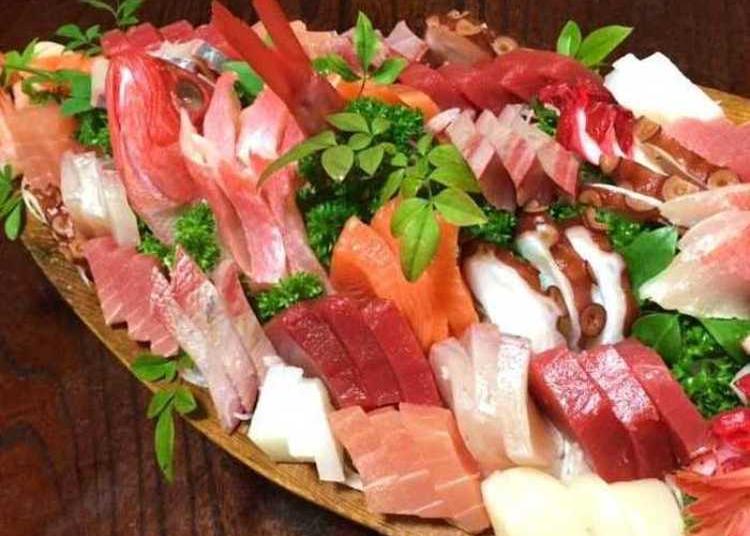 An inn near Marine Park in Katsuura registered in Minami-Boso Quasi-National Park. The area is cool in summer and warm in winter. Its specialty is cuisine cooked generously with fresh local seafood.
Address

454, Yoshio, Katsuura-shi, Chiba, 299-5242
View Map

Nearest Station

Ubara Station (JR Sotobo Line)
15 minutes on foot


Phone Number

0470-76-0155
8.APA Hotel & Resort Tokyo Bay Makuhari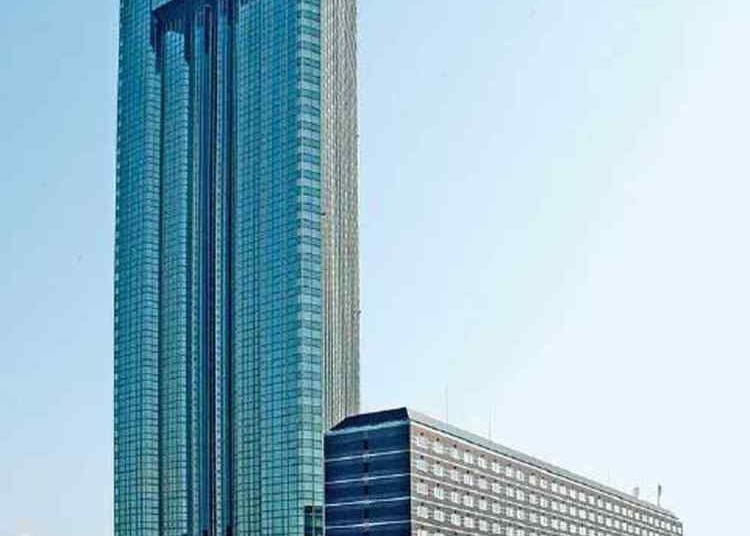 An urban resort hotel consisting of two buildings: the 50-storey Central Tower with all ocean view rooms and the West Wing. Great access to Tokyo Disney Resort and Makuhari Messe.
Address

Mihama-ku Hibino 2-3 , Chiba, Chiba, 261-0021
View Map

Nearest Station

Kaihin-Makuhari Station (JR Keiyo Line)
11 minutes on foot


Vacancy search, reservation

from

8,190JPY

1room, 2adults

Check with our partner site as the latest rates, rate details, and guest room requirements may vary.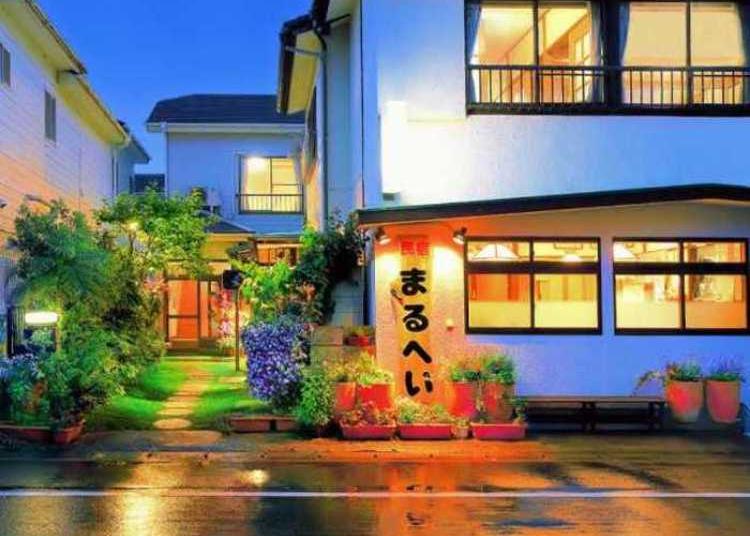 A small inn located right beside Tateyama Port. Its specialty Manpuku Seafood dinner cooked with plenty of seafood is popular. Rental service of fishing rod and beach equipment is also available. You can enjoy beach leisure activities without any preparation.
Address

985-10, Numa, Tateyama-shi, Chiba, 294-0034
View Map

Nearest Station

Tateyama Station (JR Uchibo Line)
12 minutes by bus


Phone Number

0470-22-2803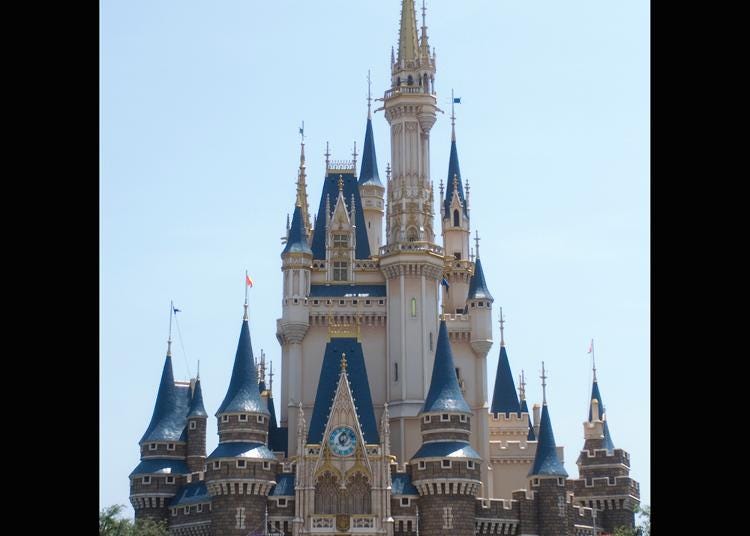 The Tokyo Disneyland, the Kingdom of dreams and magic, was opened in 1983. Since the opening, it has been loved by people from a wide range of ages. The park is divided into seven theme lands, the World Bazaar, Adventureland, Western Land, Critter Country, Fantasyland, Toontown, and Tomorrowland, and you can enjoy the attractions and entertainments that match the theme of each area. The Cinderella Castle, which can be seen just beyond the World Bazaar, a street lined with Victorian dynasty style of buildings, is a well-known photography spot. Also, the seasonal entertainments by the cute characters created by Walt Disney are part of the theme park's attractions. The parades and other shows are in line with events such as Easter, the Festival of the Weaver, a summer festival, Halloween, and Christmas. The Tokyo Disneyland is located a four-minute walk from the South Exit of the Maihama Station on the JR Line.
Address

1-1, Maihama, Urayasu-shi, Chiba, 279-0031
View Map

Nearest Station

Maihama Station (JR Keiyo Line)
4 minutes on foot


Phone Number

0570-00-8632
*This information is from the time of this article's publication.
*Prices and options mentioned are subject to change.
*Unless stated otherwise, all prices include tax.
Limited time offer: 10% discount coupons available now!