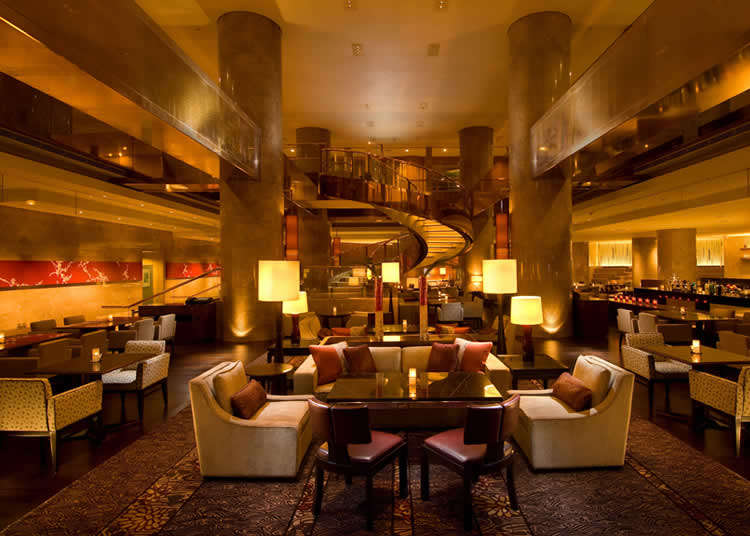 The popular tourist hub of Shinjuku is well-known for its abundance in restaurants - there's hardly a delicacy that cannot be savored here! Thus, a lot of hotels in the area offer delicious and unique buffets to eat to your heart's desire. Be it tempura or sushi, eat your way through Japan's tasty seasonal cuisine at these hotel buffets.
Elegant, Delicious - And Open Around The Clock!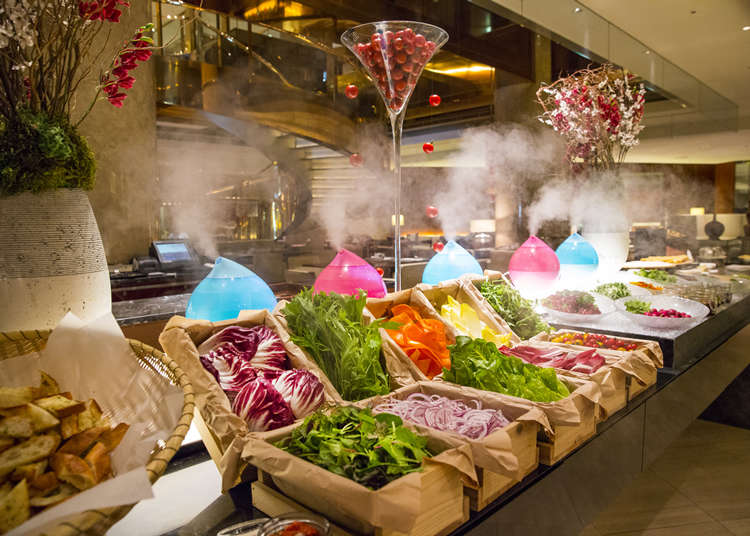 The Hilton Tokyo Marble Lounge spans over two floors, offering a huge space to relax in, no matter what time of the day - or night - you get a craving. The lunch buffet offers around 60 different delicacies where you can savor fresh vegetables, roast beef, and others. There's also a noodle corner that offers a variety of different pasta dishes and the dessert buffet, which changes its selection according to the current season, is a special highlight.

The breakfast buffet is 3,200 yen per person, the lunch buffet costs 4,100 yen, and brunch can be enjoyed for 5,100 yen. Dessert buffet is between 3,600 and 3,720 yen while dinner is between 5,000 and 6,000 yen. From 9:00 p.m. to 5;00 a.m., service is à la carte only.
Hilton Tokyo Marble Lounge

ヒルトン東京 マーブルラウンジ

Address

6-6-2 Nishi Shinjuku, Shinjuku-Ku, Tokyo 160-0023
Putting the "Super" in "Super Buffet"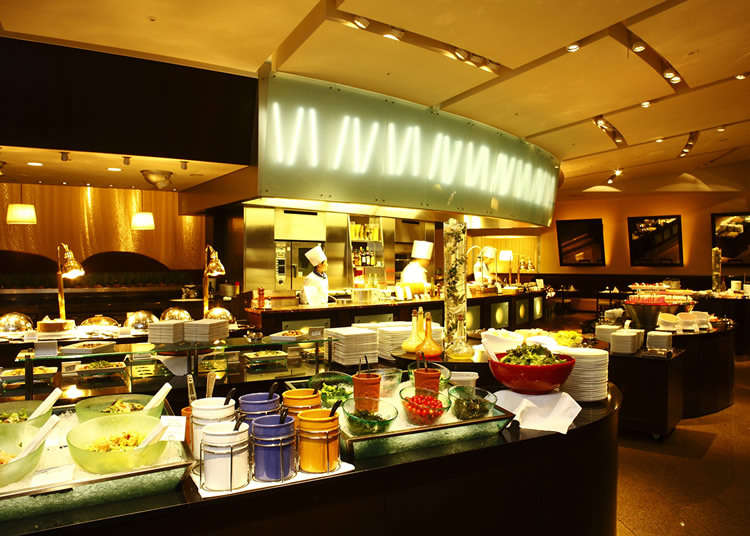 Over 70 different types of dishes and sweets are prepared for lunch and dinner at Keio Plaza Hotel Tokyo's Super Buffet Glass Court. During dinner, the center of the large room transforms into a live kitchen and the chefs create amazing delicacies such as roast beef and foie gras as fresh as it can get. The menu, which changes every month, is centered on a Western palate and is so rich in variety that everyone is sure to enjoy a great culinary experience. For an additional fee, different alcoholic drinks, such as sake and wine, can be savored as well.

The breakfast costs 3,000 yen, lunch is between 3,600 and 4,100 yen, and dinner between 5,600 and 6,600 yen.
Keio Plaza Hotel Tokyo Super Buffet Glass Court

京王プラザホテル(新宿) スーパーブッフェ グラスコート

Address

2-2-1 Nishi Shinjuku, Shinjuku-Ku, Tokyo 160-8330
Not To Be Missed: Easy Access & Delicious Boiled Crab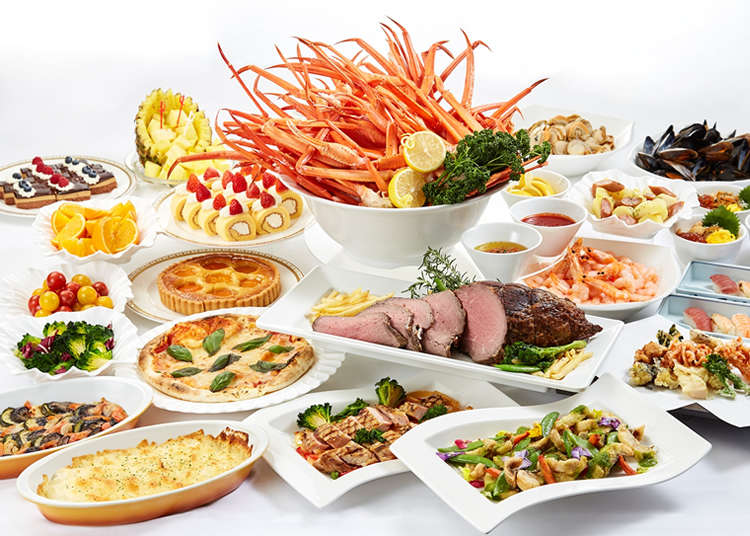 Shinjuku Prince Hotel's "Prince Viking" is directly connected to the Seibu Shinjuku Station and a convenient 5 minutes away from the general Shinjuku Station. The most popular items of the menu are the chocolate fountain and the massive variety of sweets. The dinner menu changes every season and features around 30 different dishes, from hors d'oeuvres to desserts. Especially recommended is the restaurant's boiled crab as well as the roast beef cutting service.

Breakfast can be enjoyed for 2,300 yen, lunch is between 2,500 and 2,800 yen, and dinner is 4,500 yen.
※The restaurant might be closed for special events and occasions at times.
Shinjuku Prince Hotel Restaurant Prince "Viking"

新宿プリンスホテル レストラン プリンスバイキング

Address

1-30-1 Kabuki-cho, Shinjuku, Tokyo 160-8487
Shinjuku's Most Luxurious Breakfast Buffet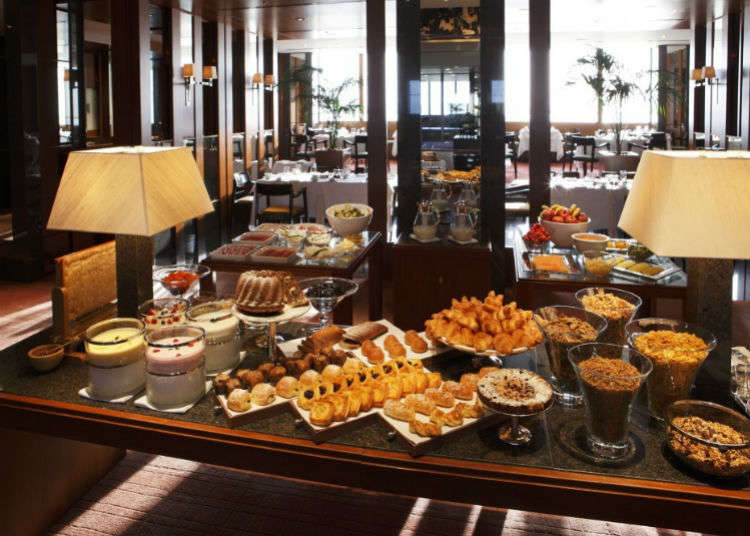 One of Tokyo's most popular luxury hotels with a breathtaking view is the Park Hyatt Tokyo, located on the 39th to the 52nd floor of Shinjuku Park Tower. On the hotel's 41st floor is the restaurant called Girandole which offers a luxurious breakfast buffet, befitting its location. Five to six different kinds of freshly baked pastries, along with carefully selected breakfast delights, such as choice honey from a honey farm, can be found at the counter. Japanese breakfast options are also plentiful, from various sides to miso soup and rice. Eggs are prepared by chefs in whichever way you prefer them.

The buffet is available for 4,200 yen (tax excluded) - 6:30 a.m. to 10:30 a.m.; until 11:00 a.m. on Sundays, Saturdays, and public holidays.
Park Hyatt Tokyo Girandole

パーク ハイアット 東京 ジランドール

Address

3-7-1-2 Nishi Shinjuku, Shinjuku-ku, Tokyo 163-1055
*This information is from the time of this article's publication.