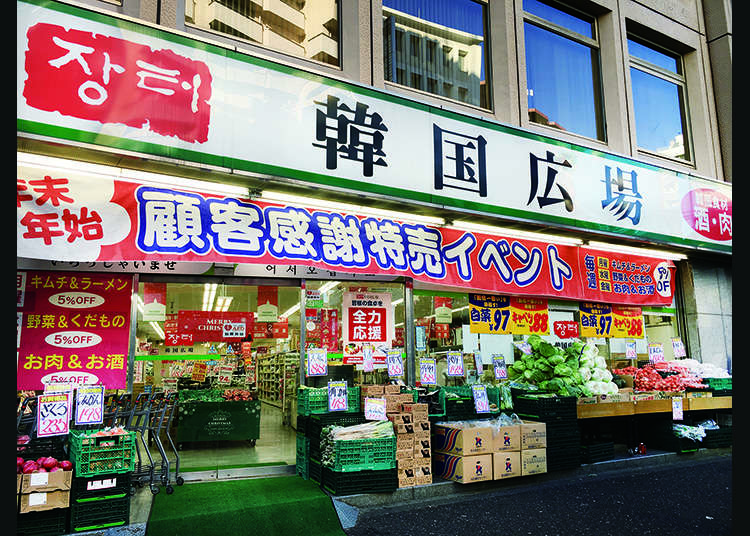 The Japanese "Korean town" Shinokubo (in Shinjuku, Tokyo) has become well established . People are lining up at the shops - which reflect the direct image of the Korean wave like Korean restaurants, cosmetic stores, supermarkets and kimchi (Korean spicy pickled vegetables) specialty stores - even during week. Please enjoy the deeply-rooted Korean culture in Japan.
You can also take Korean language lessons in Korean cafes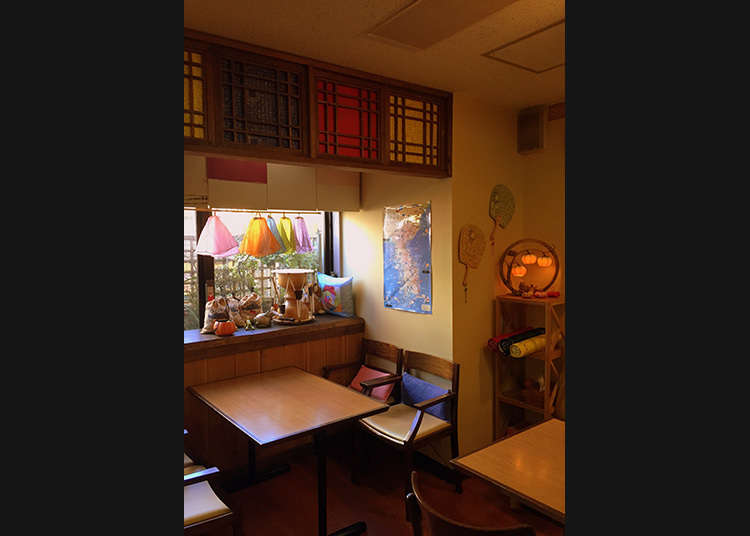 In this cafe - where you can drink Korean traditional tea - Korean language lessons are given. These lessons are very popular because you can learn while drinking tea. You can relax in the cafe as if you were invited to its owner's home, which is why the returning customers say "I can relax in this cafe." You can drink tea to keep your skin smooth and yourself fit such as Sujeonggwa, adlay tea, Polygonatum odoratum tea and yuzu tea.
韓流茶房

Address

NK Bld.3F, 1-6-15, Hyakunincho, Shinjuku-ku, Tokyo, 169-0073, Japan
Over two thousand ingredients directly imported from South-Korea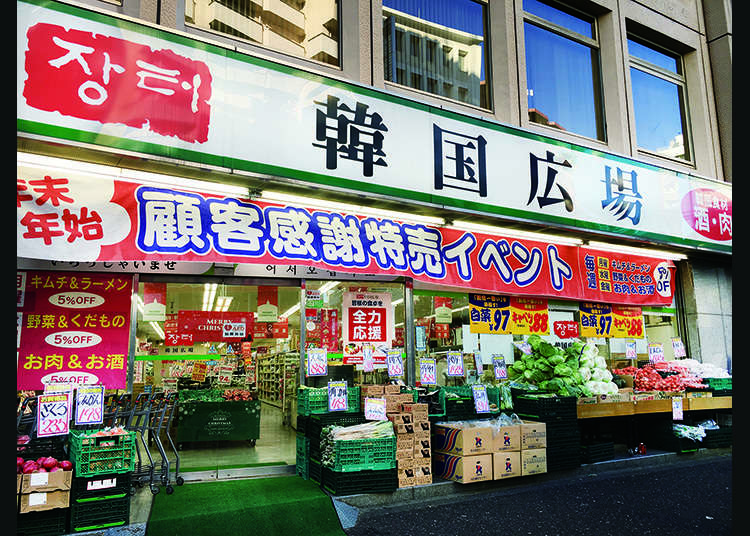 The supermarket has over two thousand or more Korean food products like meat, vegetables, rice, cold noodles, kimchi, Korean seaweed, marine products and so on in its store with a space of 496.5 square meters. Most of the ingredients are directly imported from South-Korea, so you can happily enjoy the actual local taste of Korea in Japan. They stock many tableware items and daily necessities so it goes without saying for Korean people living in Japan, but we also recommend this Korean supermarket to people who love cooking.
スーパーマーケット韓国広場

Address

2-31-11, Kabukicho, Shinjuku-ku, Tokyo, 160-0021, Japan
Please check this if are aiming to become a "Korean beauty"!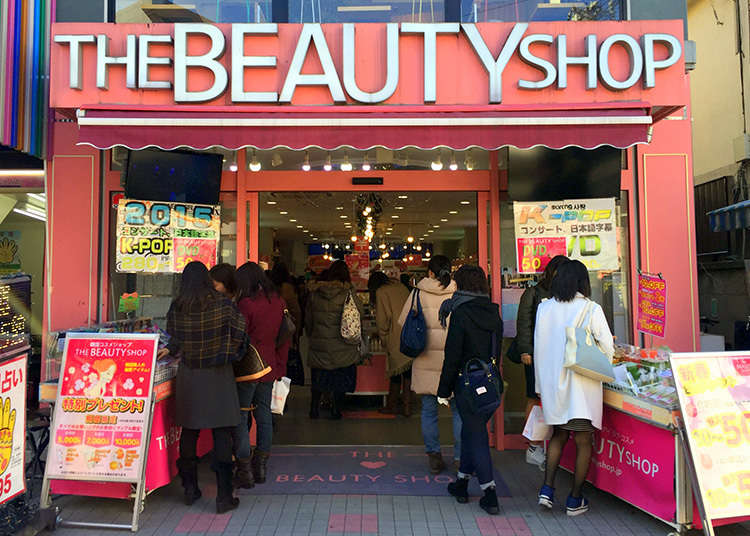 The pink accentuated shop interior gives a cute and clean atmosphere. The items which are popular and trendy in Korea at the moment are a sensation among Japanese people who are sensitive to beauty and also among overseas customers. There are of course Japanese staff members, but also Korean staff members who both provide kind and polite service. Hot selling items are skin care products such as CC cream for correcting your skin color and nasolabial fold cream.
THE BEAUTY SHOP

Address

KYOSANⅡ Bld., 1-16-30, Okubo, Shinjuku-ku, Tokyo, 169-0072, Japan
For the die-hards who are willing to wait in line for the real taste
Just five minutes on foot from JR "Shinokubo" station there is a restaurant serving Korean home-cooked meals and charcoal barbecued meat. Its versatile menu with more than 160 items is alluring. Furthermore you will also be delighted with the six side dishes which come with each dish. Samgyeopsal (grilled pork belly meat) and Gochujang (Korean red chilli paste) samgyeopsal are particularly popular. The cheap but tasty well-received lunches are worth standing in line for.
でりかおんどる 新大久保本店

Address

Esukei Bld.1F, 1-3-20, Hyakunincho, Shinjuku-ku, Tokyo, 169-0073, Japan
Popular spots which will familiarize you with kimchi completely
The Kimchi Museum was established based on the strong wish of "getting as many people as possible to know the history and culture of Korean eating habits and its indispensable kimchi." The exhibition about kimchi (Korean spicy pickled cabbage) from the origin and the history to the production process is very popular. There is a kimchi cellar on the 1st floor - the food section - where you can get authentic kimchi selected by Hyanhi Yu, the first kimchi sommelier in Japan. There is a cafe on the 1st floor and a restaurant named "Saikabo" on the 2nd, which is very popular because you can enjoy the exact same taste as in the Korean homeland.
妻家房キムチ博物館

Address

1-8-8, Okubo, Shinjuku-ku, Tokyo, 169-0072, Japan
Area

Category

Articles Genre
*This information is from the time of this article's publication.