Shibuya and Harajuku are known as hot spots of young Tokyoites and are very popular among tourists, too. As such, the neighborhoods are fun to explore during the night time as well, whether you're on your own, with friends, or even on a date. Let us show you Shibuya and Harajuku's best late-night restaurants and cafes!
Healthy Delights, Even At Night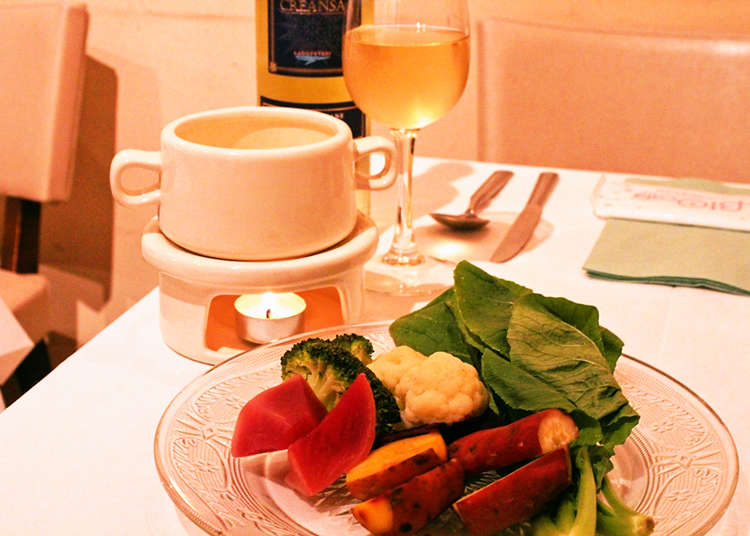 Emphasising healthy eating, BiOcafe serves delicious baked delicacies and snacks, all made with all-natural ingredients. Enjoy the healthy cuisine made from organic vegetables and fermented food along with some organic wine from 600 yen. A special recommendation is the pesticide-free coffee, made from 100% organic green Columbian beans available for 470 yen. Infused with cold water, the aroma of the coffee will tickle both your tongue and your nose pleasantly. BiOcafe also offers a lot of bread specialties for take-out and a rich menu of main dishes - food is served until 11:00 p.m.
BiOcafe

Address

patioⅠ 1F 16-14 Udagawacho, Shibuya-ku, Tokyo 150-0042
A Real Shibuya Bedrock, Beloved Since 30 Years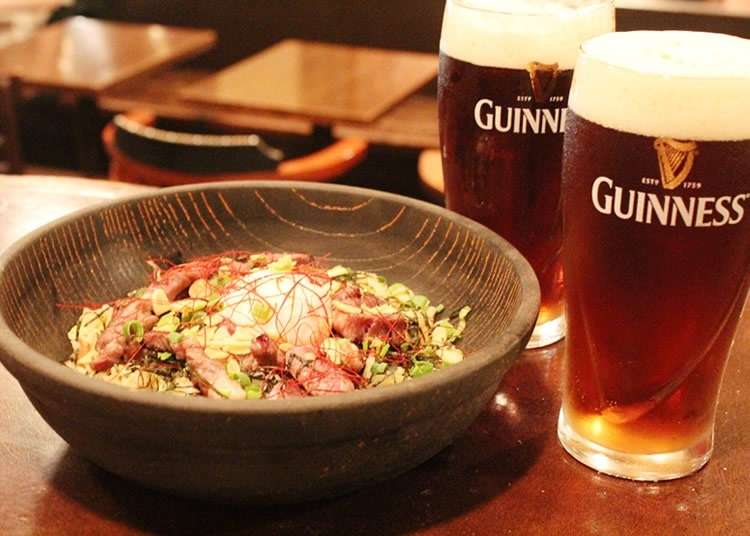 Enjoy around 12 different varieties of homemade scones along with a special coffee for 120 yen during lunch at Café de Copain. At night, the place is crowded with international guests and emits the charming atmosphere of an Italian bar. Alcohol is served starting from 5:00 p.m., so why not relax over a glass of wine or beer? Apart from appetizers and hors d'oeuvres, there are also delicious dishes on the menu, such as the "Soy Sauce Steak Bowl" and various pasta, both for 880 yen. Since the place can seat as many as 120 people, coming here with a large group is no problem! Enjoy Café de Copain until 11:30 p.m.
ningenkankei cafe de copain

人間関係 cafe de copain

Address

16-14 Udagawacho, Shibuya-ku, Tokyo 150-0042
Fine Dining on an Open Terrace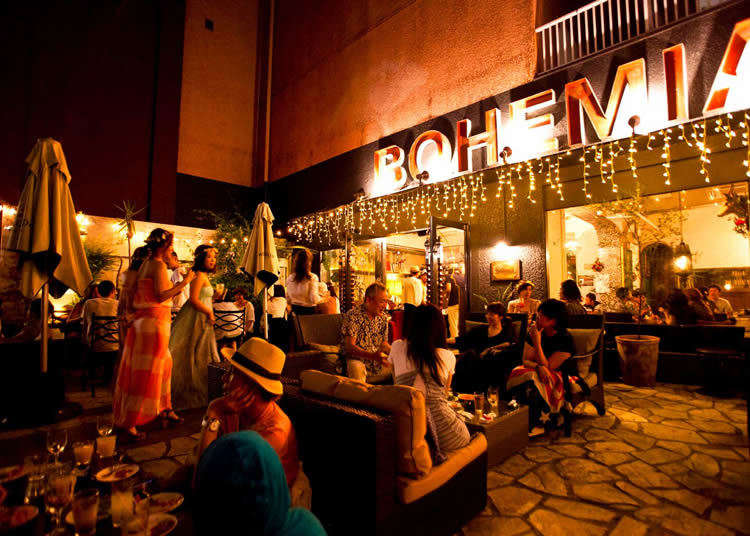 Café Bohemia boasts Shibuya's largest open terrace with a total of 40 square meters! Sit directly at the bar or in a boxed seat with a parasol over your head and enjoy the delicious cuisine, centered on French-Italian inspired Mediterranean cuisine, using only the best of ingredients. A belly dance show is held every Tuesday and Thursday (excluding holidays), completely free of charge. The first show starts at 9:00 p.m. and the second one at 10:00 p.m. Café Bohemia is open for business until 5:00 a.m. from Monday to Saturday, while it closes at midnight (12:00 a.m). on Sundays and public holidays.
café BOHEMIA

Address

1F 36-22 Udagawacho, Shibuya-ku, Tokyo 150-0043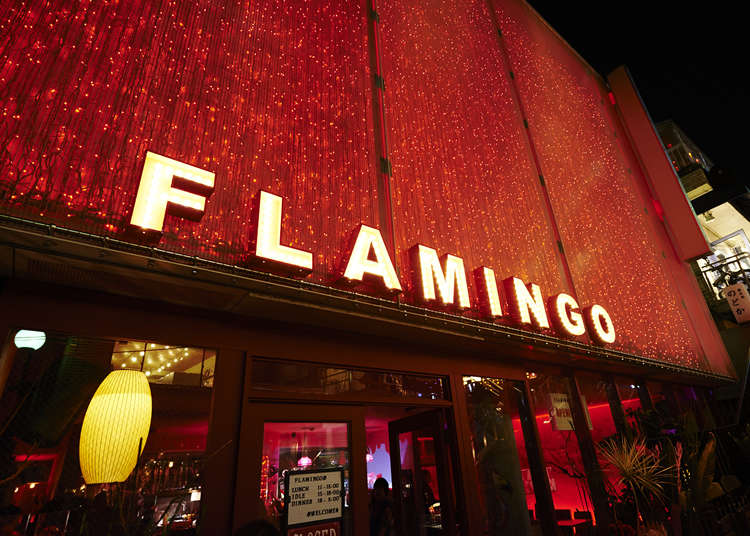 Record shops and clubs crowd Shibuya's Mukokuseki Street. Hopping down a scenic flight of stairs, the bright red illuminations of the neon-lit cafe and diner FLAMINGO will immediately attract your attention. Enjoy American-sized food portions and an abundance of different alcoholic drinks here, not only during lunch but late into the night as well. Flamingo is open until 5:00 a.m. from Monday to Saturday and closes at midnight(12:00 a.m.) on Sundays and public holidays.
FLAMINGO

Address

10-2 Udagawacho, Shibuya-ku, Tokyo 150-0042
Area

Category

Articles Genre
*This information is from the time of this article's publication.