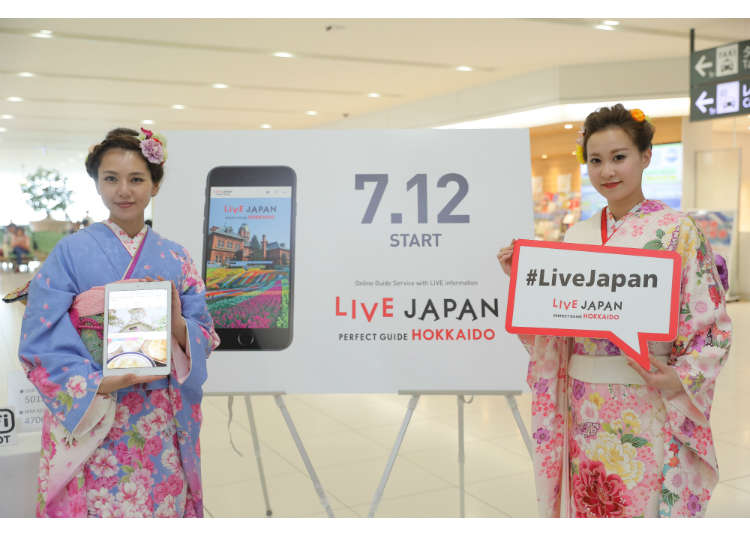 On July 12, 2018, we celebrated the launch of LIVE JAPAN Perfect Guide Hokkaido! More than two years ago, in April of 2016, LIVE JAPAN Perfect Guide Tokyo started as a sightseeing information service for tourists, centered on Tokyo and the surrounding areas. With more than 20 million annual users, it has grown into Japan's largest service for international visitors to Japan. Now, following the Tokyo version, LIVE JAPAN's Hokkaido version has just been released! We celebrated this grand opening with a press conference at the New Chitose Airport in Hokkaido.
What is LIVE JAPAN Perfect Guide Hokkaido?
LIVE JAPAN Perfect Guide Hokkaido is a one-stop guide online service that provides you with all the information necessary for sightseeing and traveling, such as sightseeing spots, gourmet information, shopping spots, exclusive coupons, information on ATMs and coin lockers, route guidance, emergency information, and so much more – accurate, in-depth, and in real time!

Part of that is the LIVE Information feature that highlights the latest information about restaurants, events, and so on, such as "catch of the day is..." or "seasonal crab now in stock!" This "in the moment" information is a service unique to LIVE JAPAN Perfect Guide Hokkaido!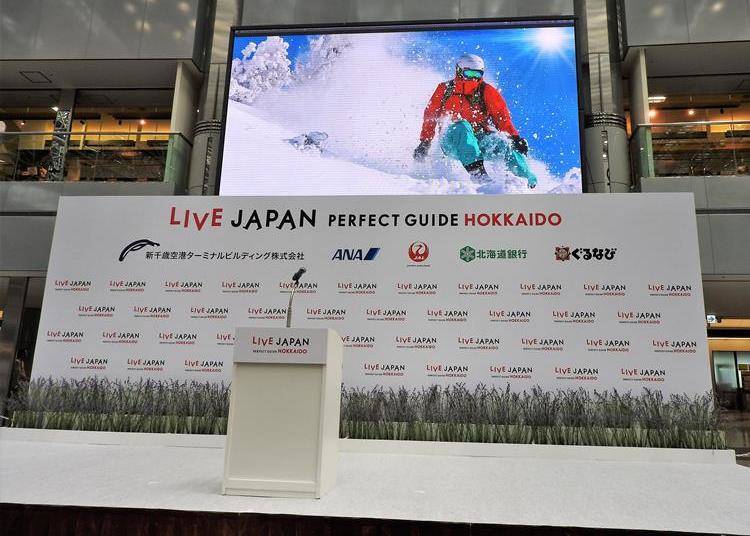 The top page and "How To" category are available in eight languages: English, Chinese (both simplified and traditional), Korean, Malay, Indonesian, Thai, and Japanese. The spot information (such as sightseeing spots, hotels, restaurants, and shops) is available in five languages: English, Chinese (both simplified and traditional), Korean, and Japanese. Our international editorial staff makes sure that the information you see on our site is relevant and interesting for you, no matter where you're from.
Collaborating with Companies and the Local Government
LIVE JAPAN Perfect Guide Hokkaido was created with the help and cooperation of five companies: Gurunavi Inc., New Chitose Airport Terminal Building Co., Ltd., All Nippon Airways Co., Ltd., Japan Airlines Co., Ltd., and The Hokkaido Bank, Ltd. We utilize the entire network, all services, and resources of these companies to introduce Hokkaido's many charms to international visitors coming to Japan. In addition to these five companies, we plan to expand this network to companies and local governments that want to support our initiative.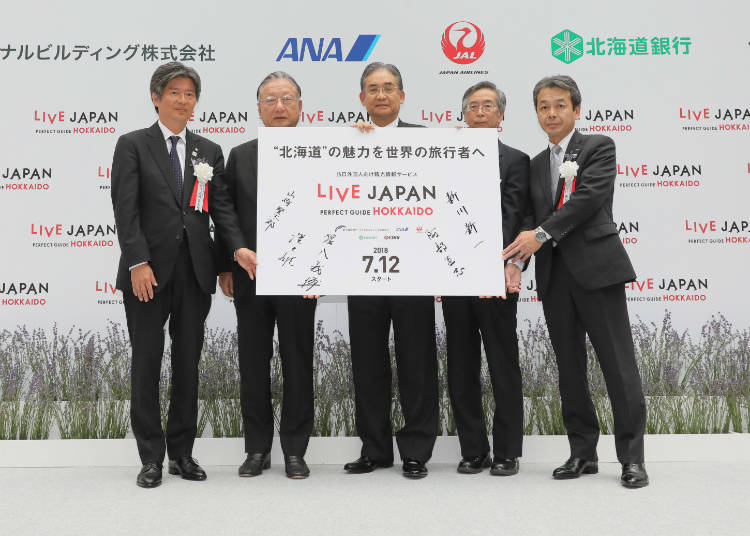 After greeting the guests, the promotion committee signs a plaque and poses for a photo session.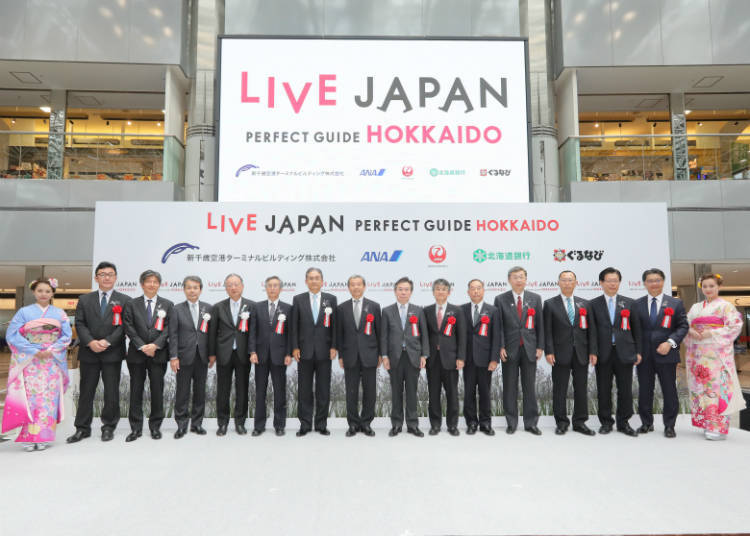 An Experience Corner for Visitors
We set up a gallery corner next to the ceremony venue, alongside exhibition panels introducing LIVE JAPAN as a service, as well as tablets and smartphones where people could get a genuine impression of what using LIVE JAPAN is like. Not only press and invited guests crowded the spot at the airport, so did many curious visitors.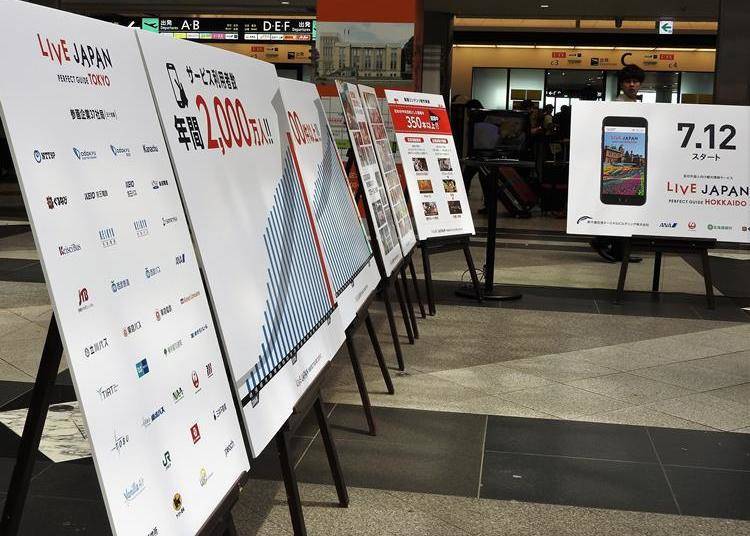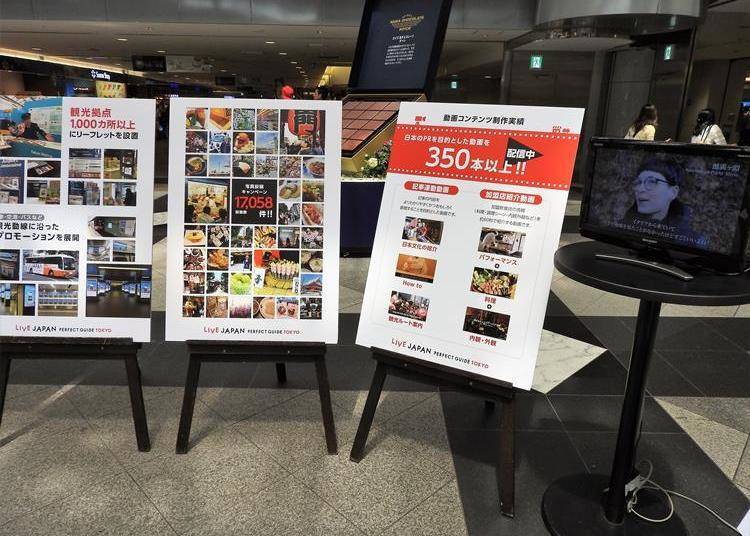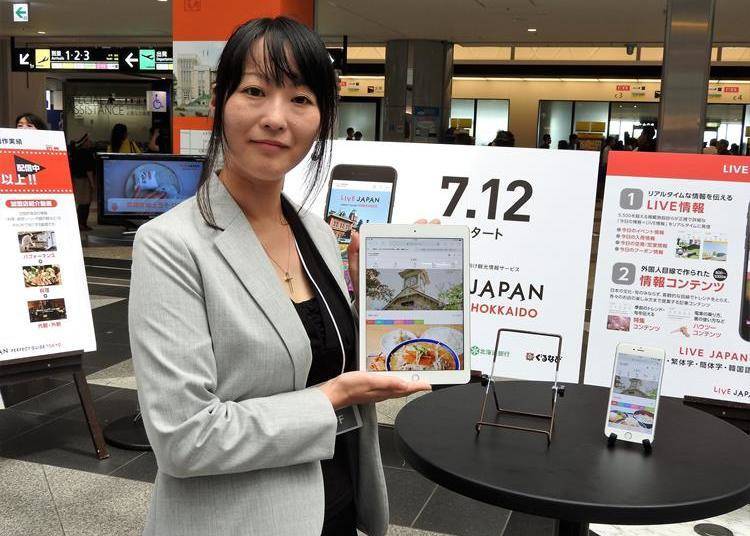 At the "Touch & Try" corner in the arrival lobby of New Chitose Airport, we invited tourists to give LIVE JAPAN a try for an authentic experience of the service. Female staff members in kimono didn't only attract a lot of attention from the crowd, they also greeted everyone who was interested in the event.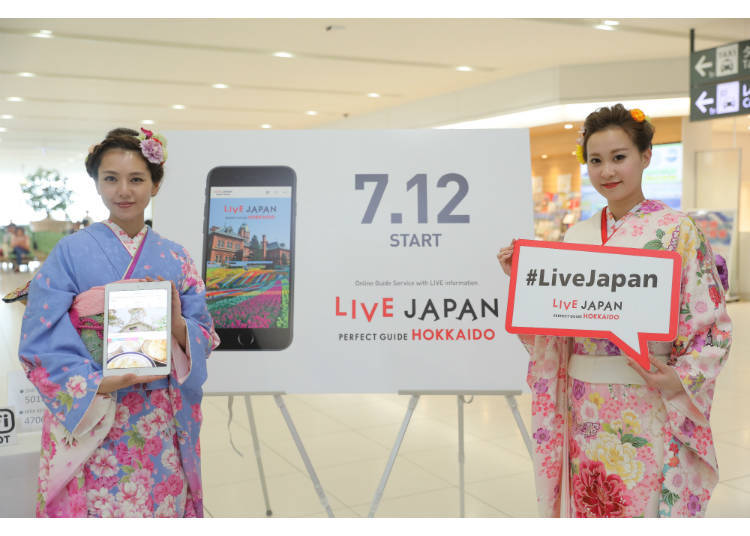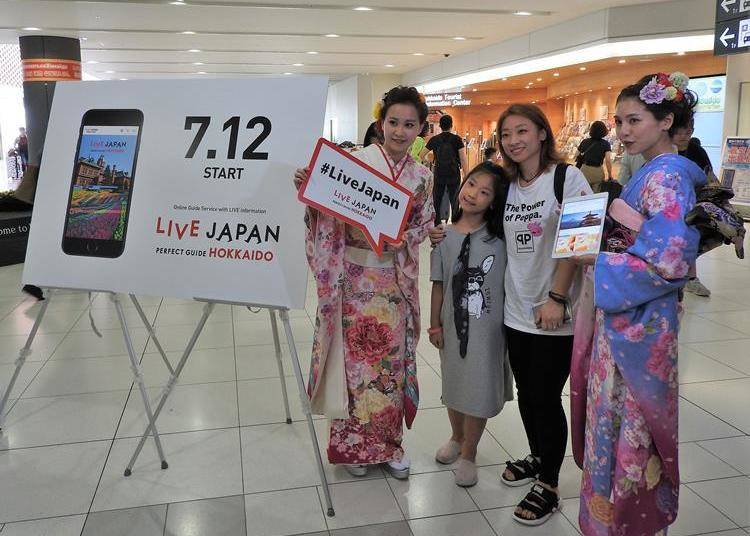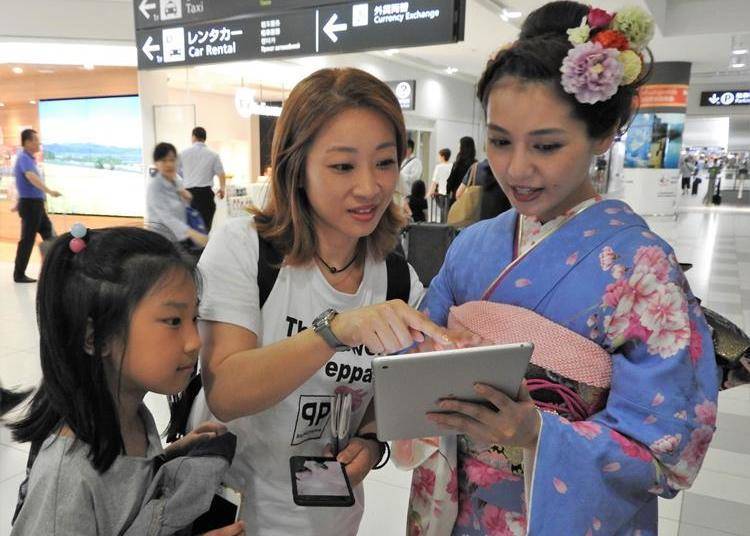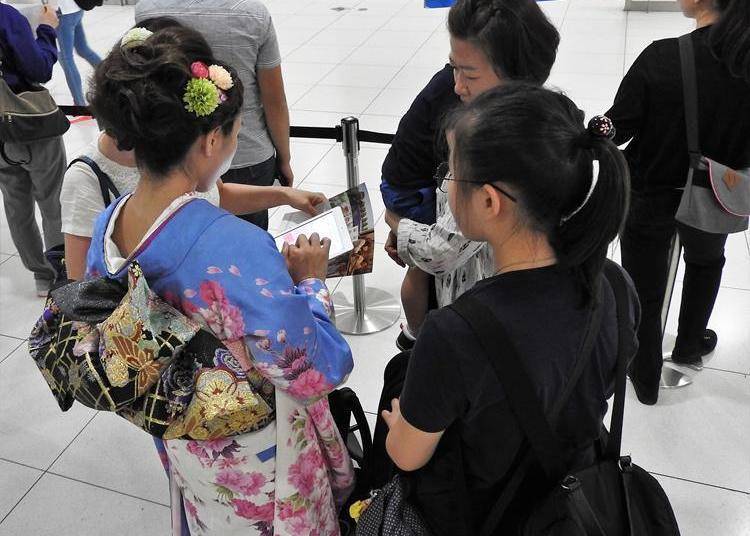 A lot of people stopped by for a chat and a first-hand experience of LIVE JAPAN, even TV and newspaper media stopped by to report about the event. LIVE JAPAN Perfect Guide Hokkaido really got off to a great start! While the Hokkaido version of LIVE JAPAN has just started, we're all excited and the expectations are high! Of course, we're confident that it will help international tourists make the most out of their journey to Hokkaido, supplying them with useful information, fun knowledge, and unique recommendations!

Writer: Nobuhiro Kawashima
*This information is from the time of this article's publication.