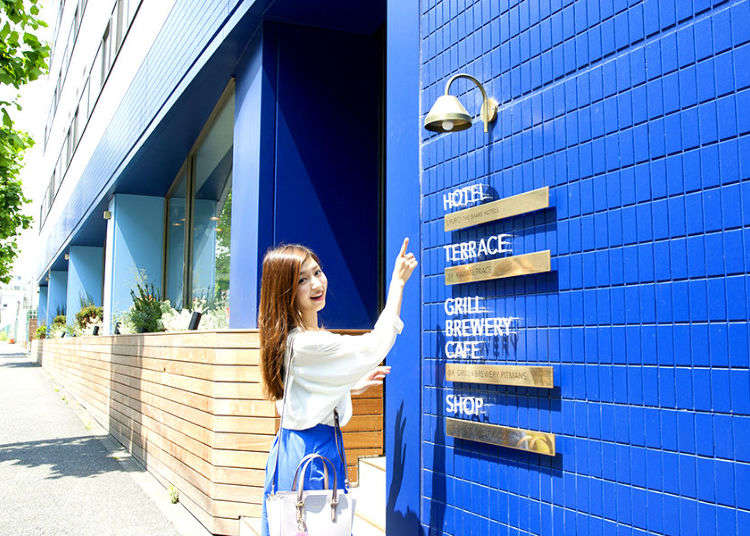 Kiyosumi Shirakawa is a neighborhood in Tokyo famous for its fancy cafés and creative art spots. Situated along the Sumida River, it offers beautiful views on the water—get to know a different side of busy, bustling Tokyo and stay at Kiyosumi Shirakawa's The Share Hotels Lyuro, a modern yet cozy hostel right at the riverbank!
Renovated, Fancy, and Right Next to the Water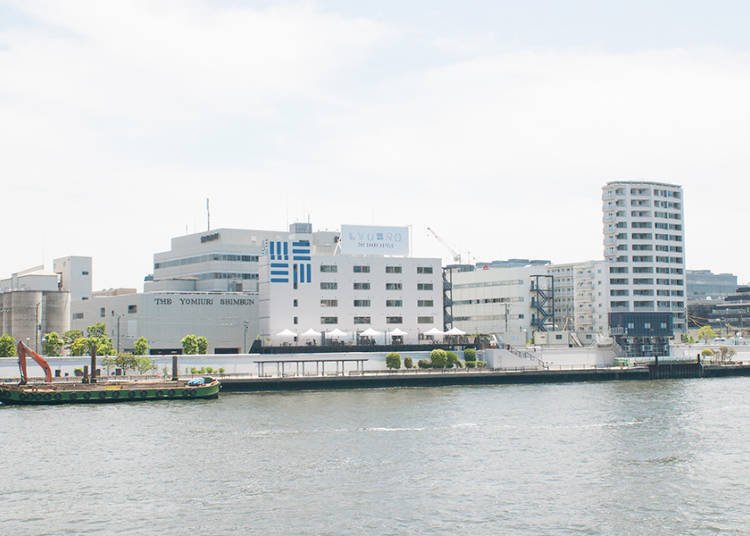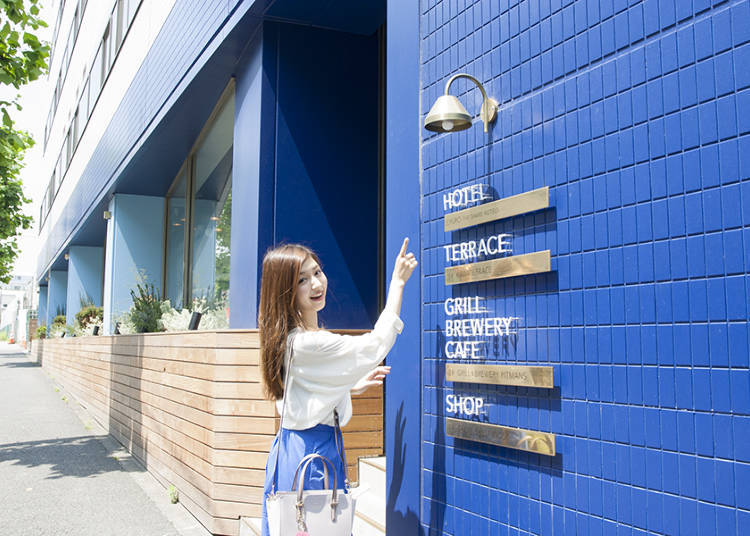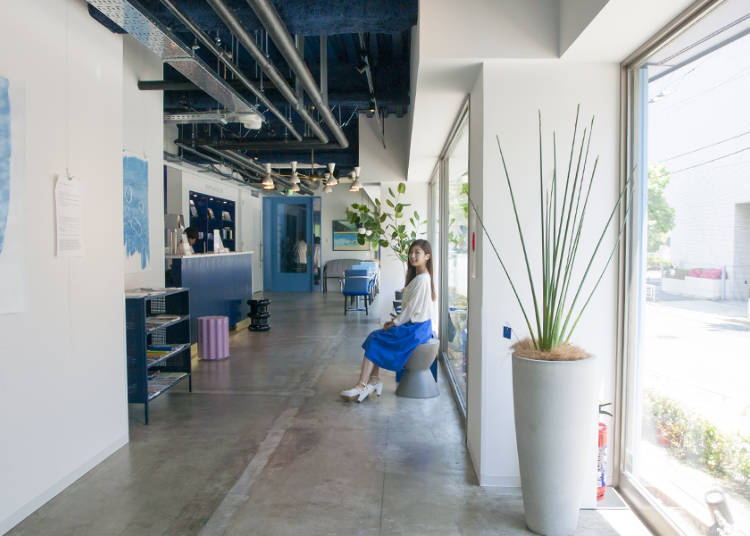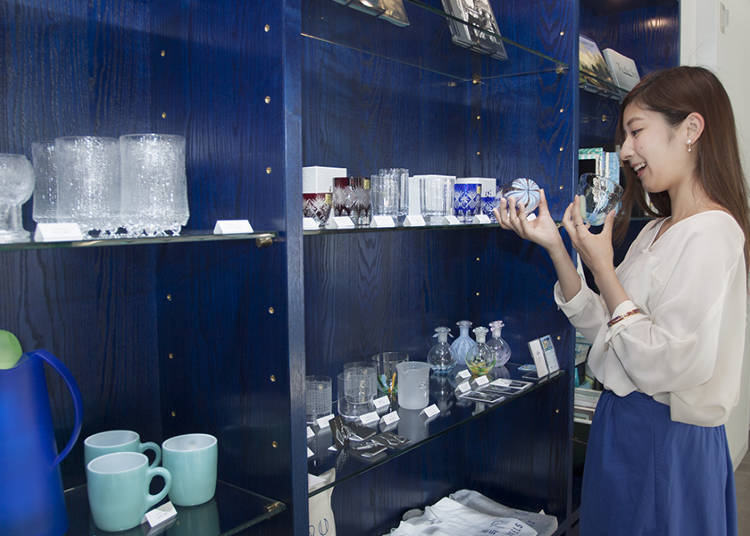 Located in Tokyo's east, Kiyosumi Shirakawa is a historic neighborhood that flourished as a downtown area close to Edo Castle. Nowadays, it is known for its colorful art scene, with the Tokyo Metropolitan Museum of Contemporary Art at its center, as well as the pioneer of Tokyo's third-wave coffee boom.

Perfectly capturing the spirit of the area is The Share Hotels Lyuro, a newly opened hostel directly at the bank of Sumida River. Once, it has been an office building but now it hosts travelers from both Japan and all over the world. The front lobby catches the eye with its modern design; shimmering pipes run along the ceiling and industrial lights emit a warm light. The simple yet stylish interior surely makes for a unique atmosphere. Befitting the Kiyosumi Shirakawa spirit, the back of the lobby is a gallery space, showcasing local art, while a little shop sells crafts and artworks as hand-picked souvenirs by the staff.
Sleep Well in the Women-Only Dormitory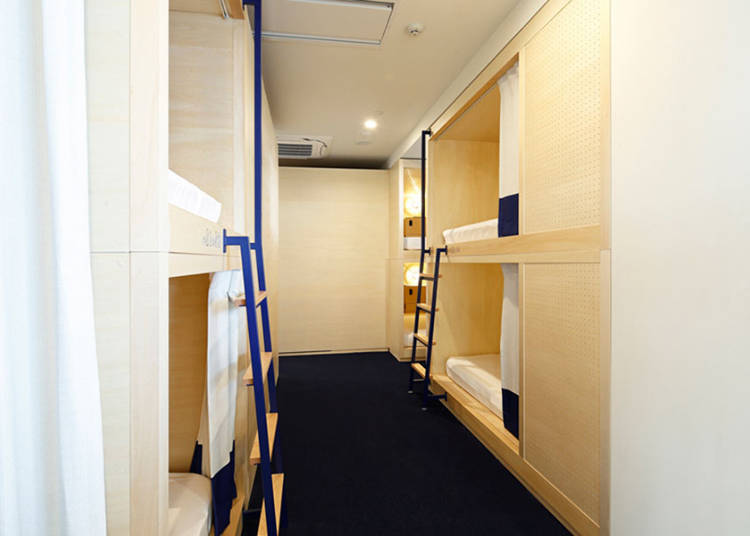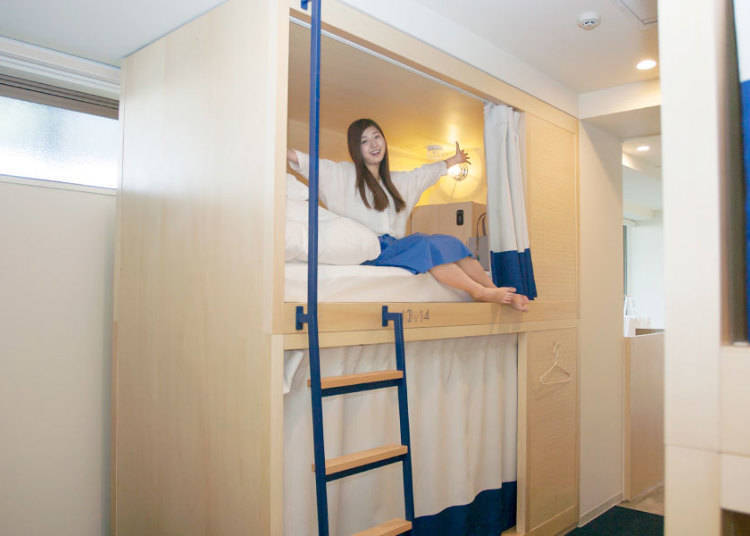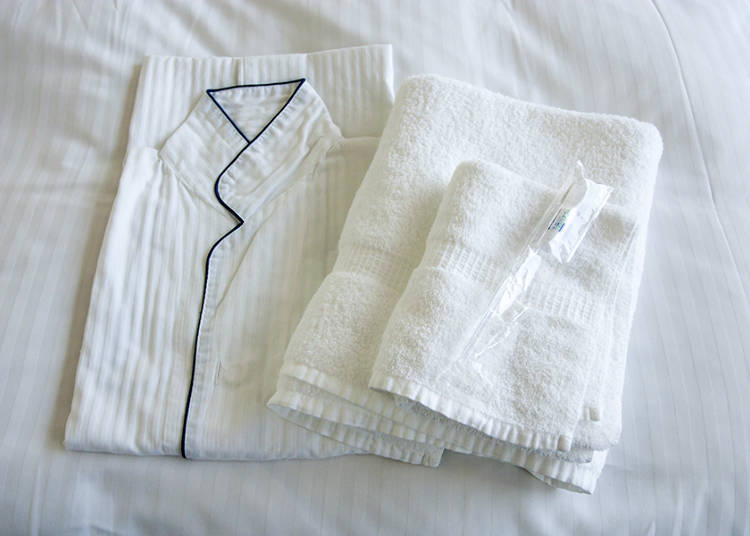 Lyuro also has its own women-only dormitory, Room 101. It's on the same floor as the front desk, so even the more careful female travelers can enjoy a good night's rest here without having to worry about a thing.

The dormitory's bunk beds are available from 3,600 yen per night, with further deals available depending on the time and season! The beds are far more spacious than what you'd expect – even tall ladies will have no issues sitting upright! After a long day of exploring Tokyo, just hop in your bunk, stretch your legs, and relax for a while. The bunks can be closed with thick curtains and lock boxes in every compartment offer private and safe storage space. One of the best things about Lyuro is that nightwear, bath towels, and a toothbrush are included in the price.
Shampoo, Soap, and Coin Laundry: Lyuro Provides Everything You Need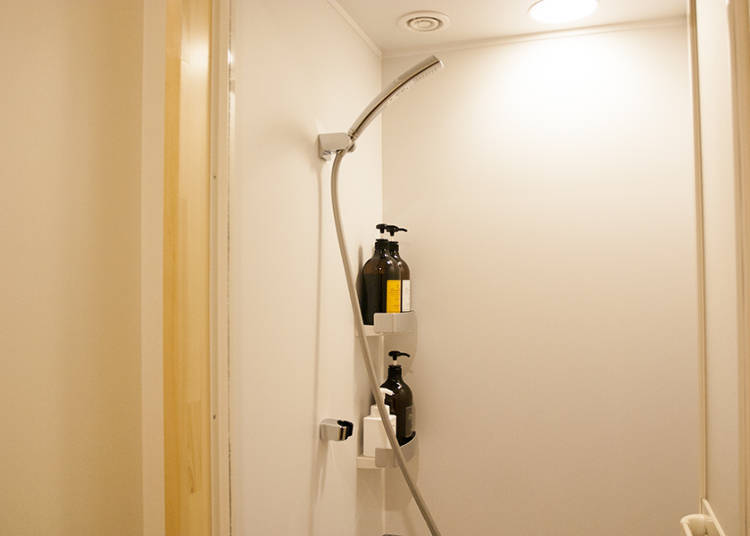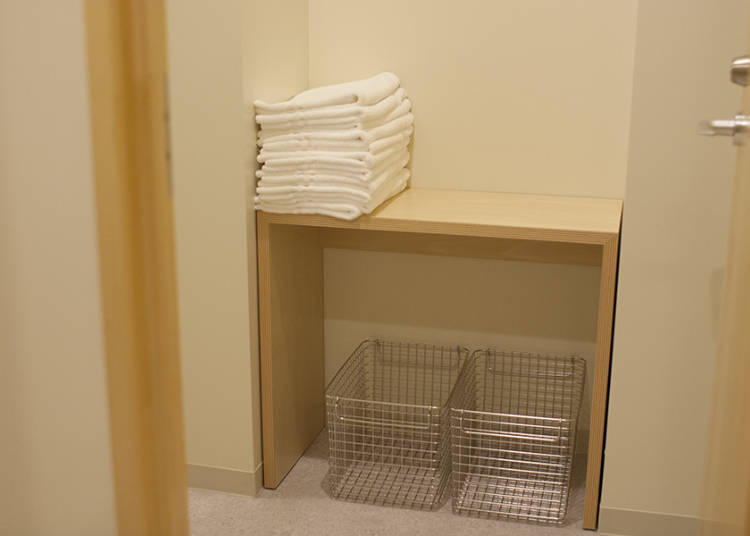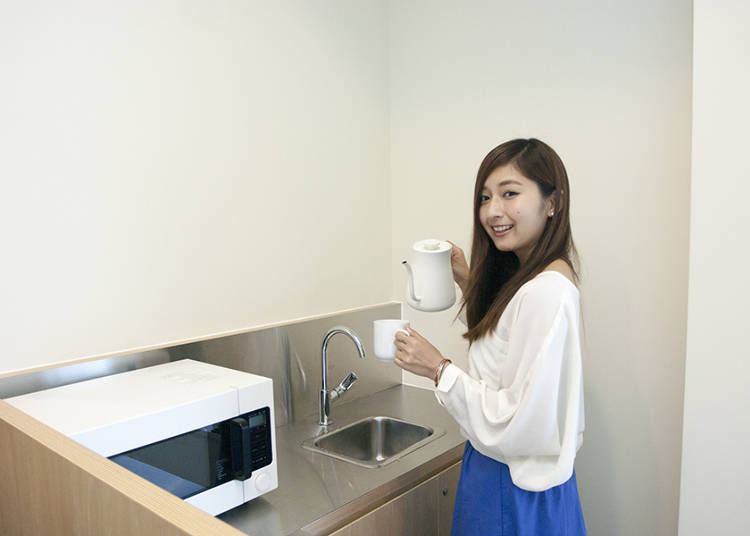 Lyuro's women-only dormitory also has its own shower, toilets, sinks, and a coin laundry. Everything you need to do to get ready for a good night of rest can be done within the women-only spaces, which, by the way, are comfortably big. Not only shampoo and conditioner are provided but also body soap and face wash.

If you're getting puckish or want a cup of tea before going to bed, feel free to use the microwaves and electric kettles, along with numerous cups. There's no need to hold back – treat yourself after a long day of sightseeing!
Enjoy the View on the Sumida River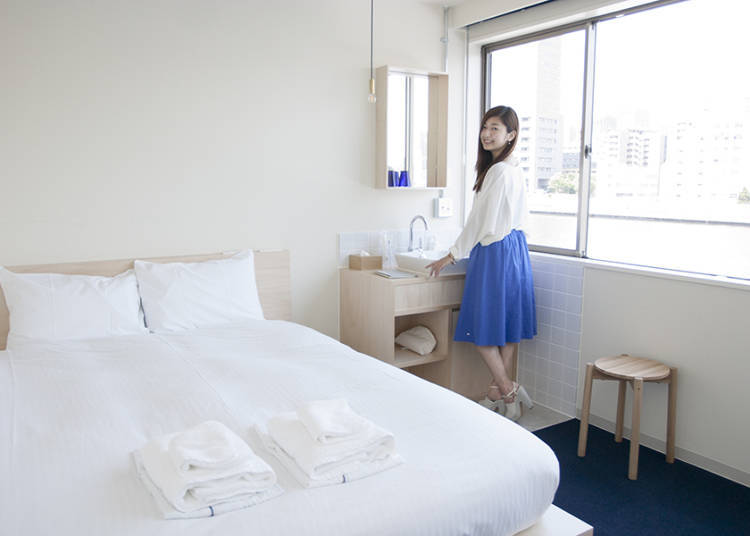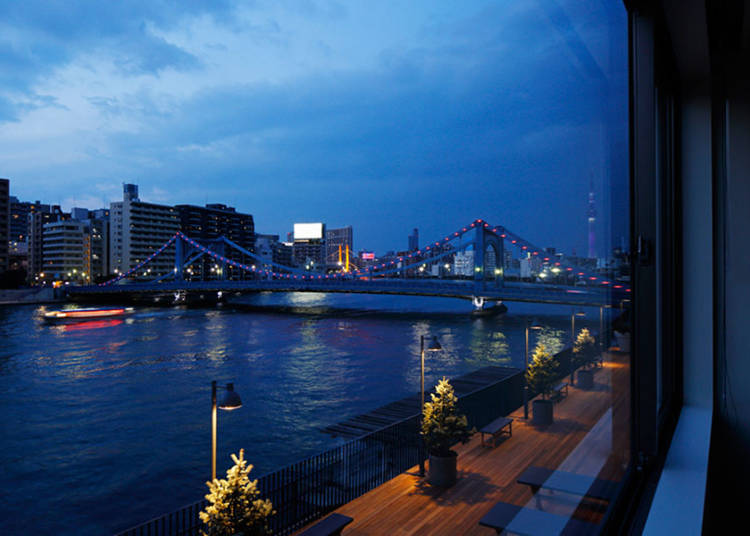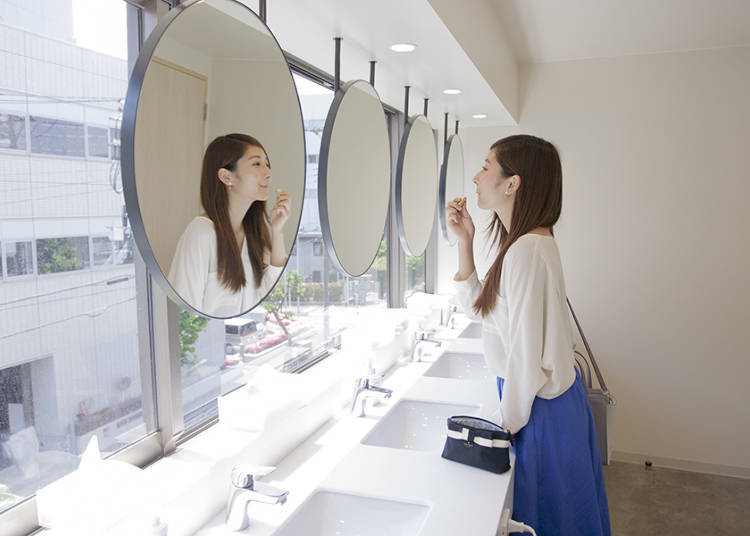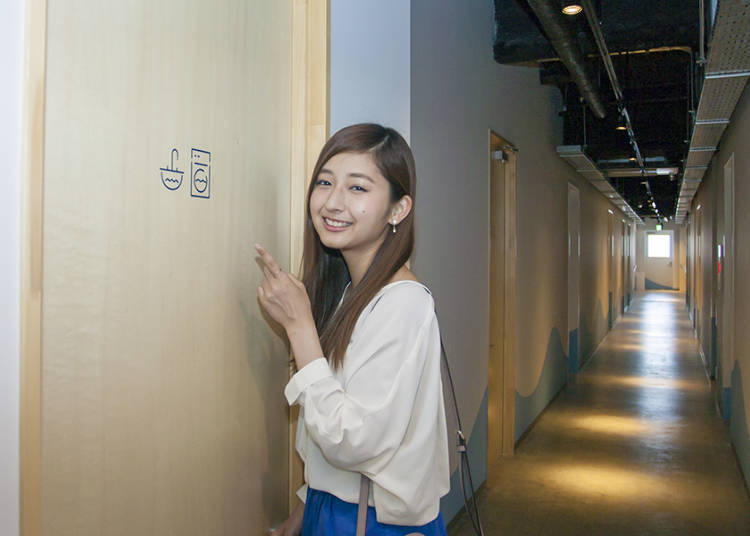 If a shared dormitory just isn't your thing, think about booking the "Economy Double" room for 15,000 yen per room. Of course, you'll get to enjoy an excellent view of the Sumida River! Most rooms available at Lyuro actually face the water which sparkles in neon colors especially at night, when the nearby Kiyosu Bridge is lit up and ships keep on passing by your window.

The shared washrooms are equipped with large mirrors, so take all the time you need in the morning to get ready and set for an exciting day in Tokyo. If you find yourself having a bit of free time, make sure to explore Lyuro itself – every nook and cranny of the hostel offers some adorable detail or fancy decoration!
Pitmans, the Hotel's Own Barbecue Restaurant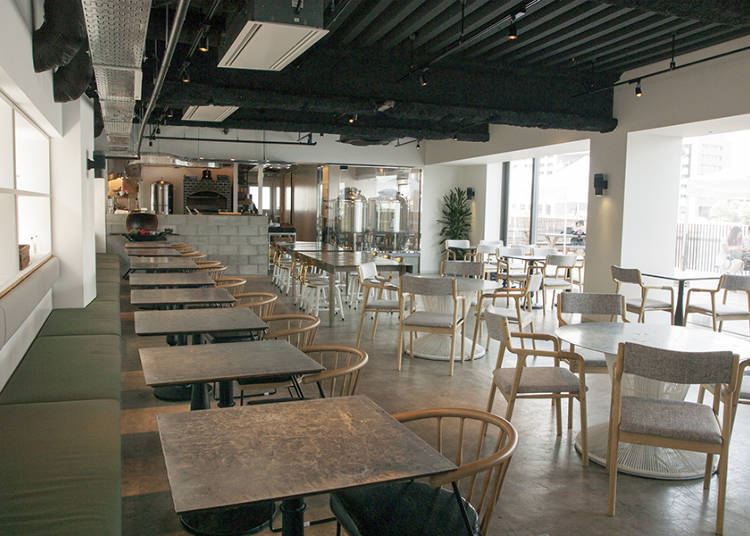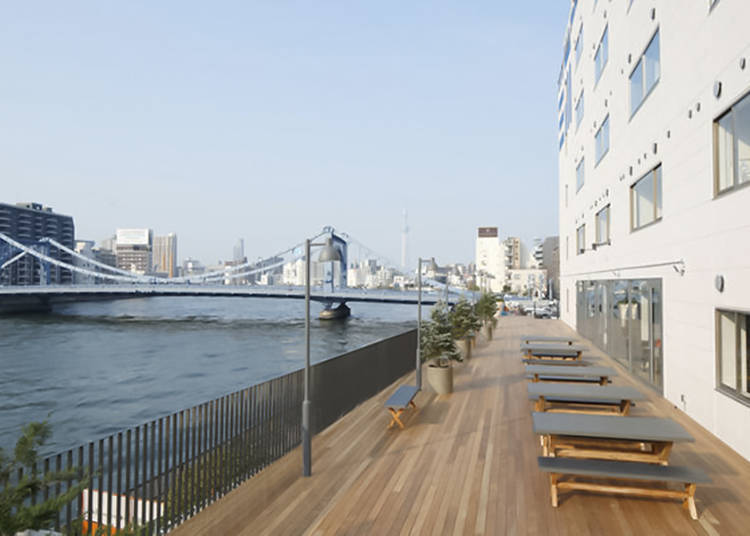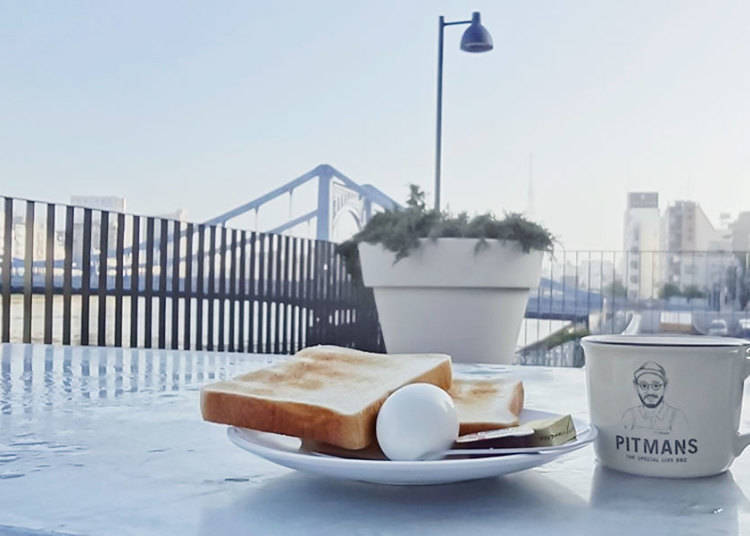 On the second floor of Lyuro, you'll find Pitmans, a barbecue restaurant that is open from morning 'til evening to both guests and regular people. Adjacent is the River Terrace, designed after the beautiful waterside terraces in Kyoto. There's hardly anything better than sitting on the deck space, listening to the river below and feeling the gentle breeze in your hair! On clear days, you also get to enjoy an excellent view of Tokyo Skytree. If you order a drink at Pitmans in the morning (all 500 yen), you'll be served toast and a boiled egg along with it free of charge.
Beer Directly from a Brewery!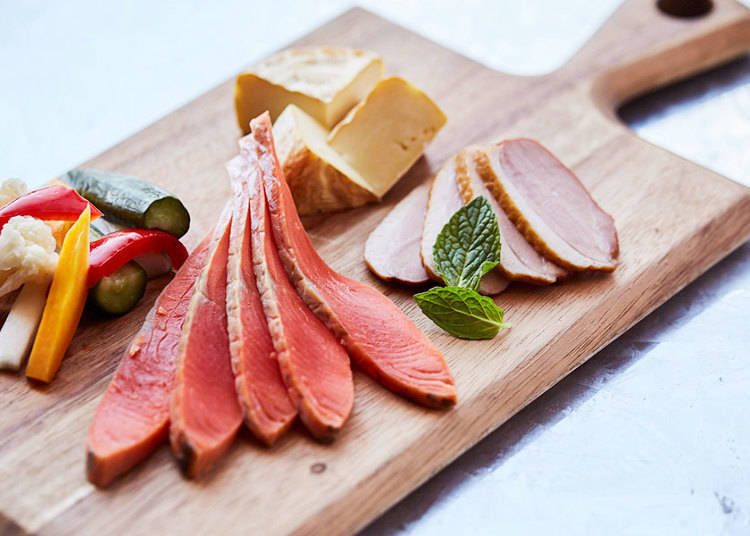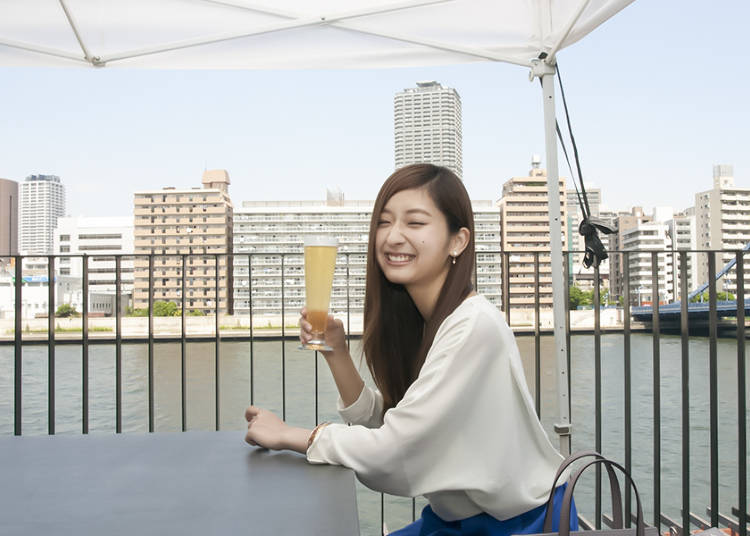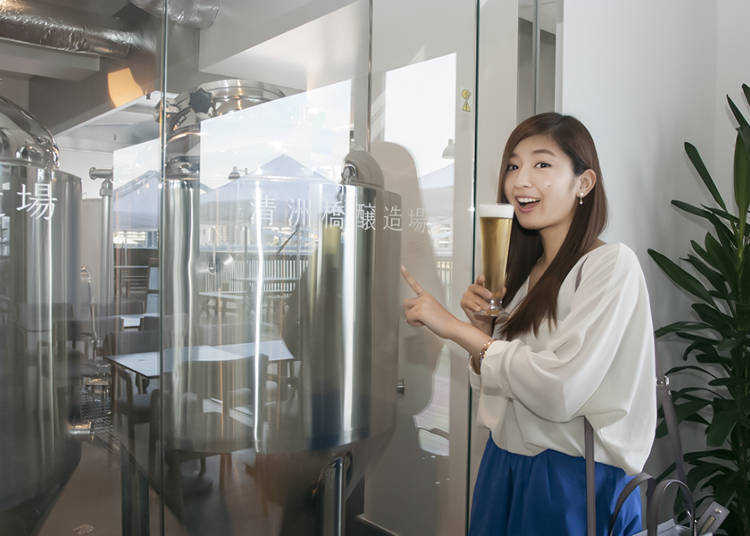 Pitmans also serves excellent dinner. The restaurant is all about slow smoking and serves you amazing meat dishes of wonderful tenderness and rich in flavor and aroma. We especially recommend the Smoked Platter that tickles your taste buds with smoked salmon, cheese, ham, and vegetables. As far as drinks go, you need to try the brew of Kiyosubashi Craft Beer, the hotel's very own craft beer brewery!

Lyuro offers bite-sized luxury for very reasonable prices and in a modern, cozy environment. It's the perfect oasis of relaxation in busy Tokyo, not far from all major areas but quiet enough to wind down after a long, exciting day. Enjoy your stay!

Room Rates
-Shared dormitories: from 3,600 yen per bed
-Economy Double: 15,000 yen per room
-Economy Quad: 16,000 yen per room
-River View Double: 18,000 yen per room
-River View Standard: 22,000 yen per room
LYURO 東京清澄 -THE SHARE HOTELS-

Address

1-1-7, Kiyosumi, Koto-ku, Tokyo, 135-0024
Written by Yuki Kimishima
*This information is from the time of this article's publication.
*Prices and options mentioned are subject to change.
*Unless stated otherwise, all prices include tax.
Recommended places for first-time visitors to Tokyo