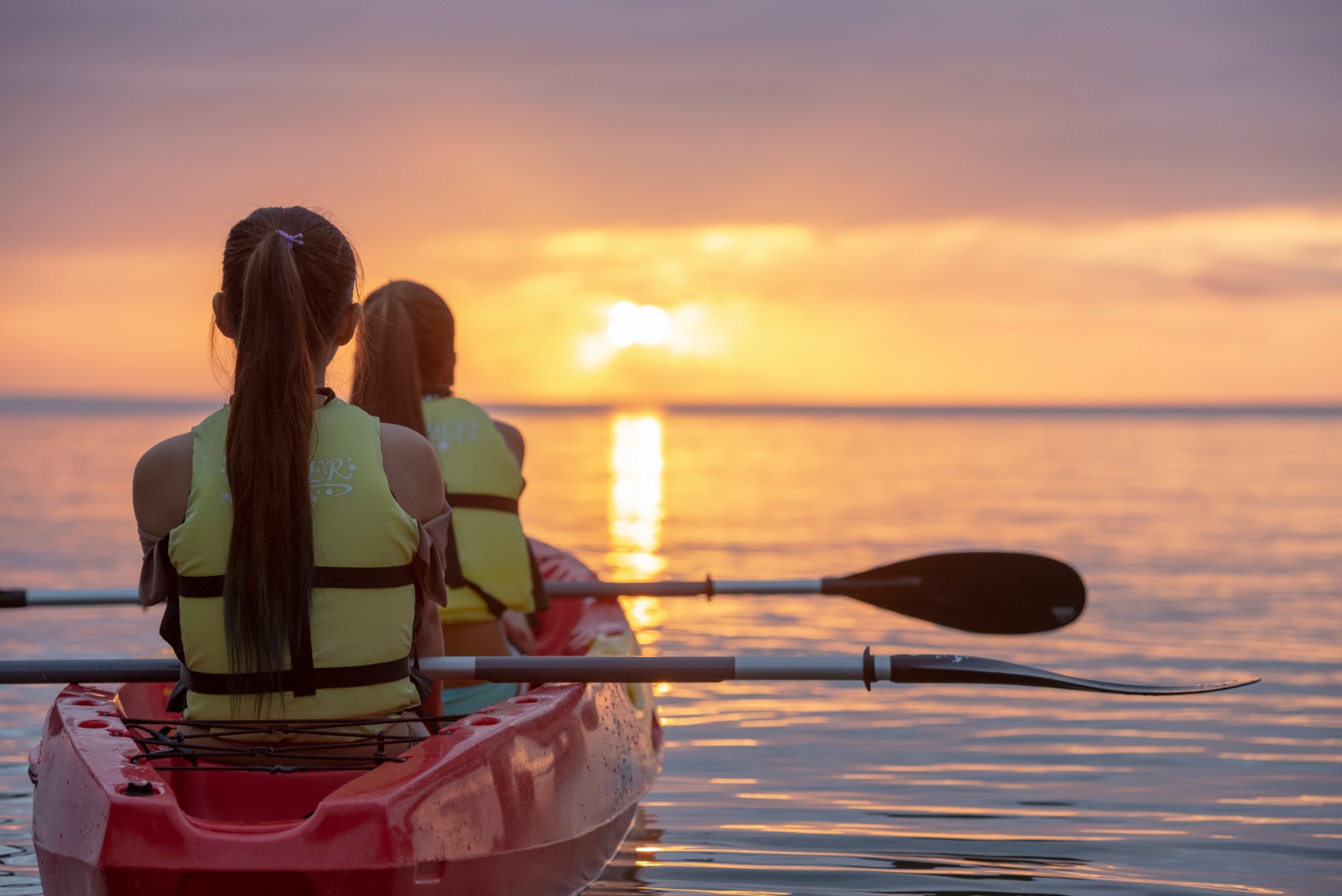 Overview

* Sunset kayaking experience where you can enjoy the magnificent nature of Miyakojima
* Participation is avilable from 3 years old and above. Beginners and children can also enjoy!
* The experience location is nearby Irabu Bridge! You can ride a rubber raft and feel the magnificence of Irabu Bridge up close!
What to expect

Enjoy the breathtaking moment with this Sunset Kayak experience.It is beginner friendly activity and friendly staffs provide a lecture in advance.
Additional Info

Sunset beach parking lot