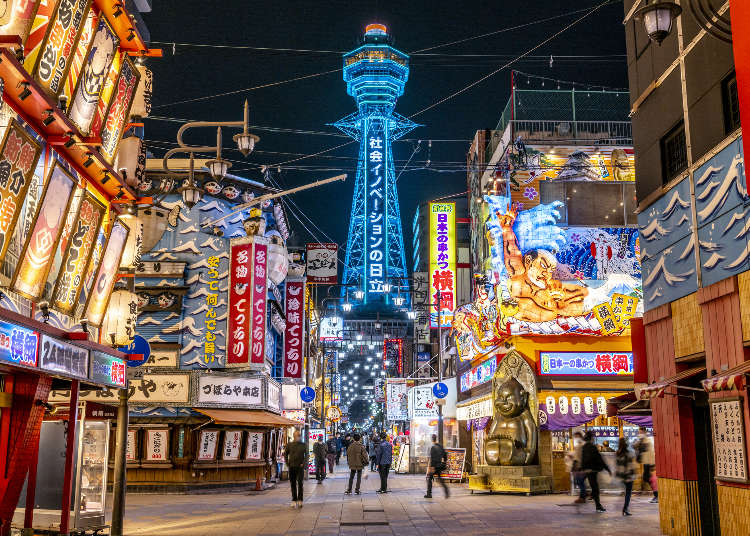 Why visit Osaka? The city is getting more and more popular among tourists visiting Japan. According to a survey by MasterCard, Osaka recorded the highest growth rate in the world for visits made to Japan between 2009 and 2016, seeing an annual jump of 24%. And according to 2018 data, among the more than 30 million visitors to Japan, 11.4 million visited Osaka. That means more than 1 in 3 tourists are visiting the city!

So why is Osaka so popular among tourists? We asked a New Yorker who has been living in Japan for 17 years for his thoughts.
main photo:Sanga Park / Shutterstock.com
1. Why visit Osaka? Osaka is representative of Japan's "neon districts"
Avigator Fortuner / Shutterstock.com
First up – Shinsaibashi Neon Town and Dotonbori. Our expat from New York talks about the three most sought-after scenes for foreigners visiting Japan.

One of those is the "traditional townscape" that Kyoto is known for. The thing that tourists look for the most is the mix of narrow roads, cute Japanese houses, temples and shrines, and pagodas. The next is the idea of a "neon town", which can be associated with Shinjuku's Kabukicho and Osaka's Dotonbori and Shinsaibashi area. The bright lights and shops stacked side by side in the city center is one of things most associated with the hustle and bustle of Asia. Thirdly is "nature and the countryside". Although this can be seen all throughout Japan, the bamboo forest and walkways of Kyoto's Arashiyama are particularly popular, as are the rice paddy terraces of Hamanoura in Kyushu and elsewhere.

In that sense, the neon town of Osaka and the traditional townscape of Kyoto, along with the vast natural scenery of the Kansai area, it seems easy and efficient to see everything you came for. What's more, the symbol of the "samurai" period like Osaka Castle earns the area extra points. In light of this, it's no wonder the number of visitors to Osaka have shot up.
2. Why visit Osaka? Osakans are friendly and love to talk!
Next we talked about how friendly the people of Osaka are. "Would you like a sweet?" is something that kids always say to each other, so I'll tell you a bit about it.

Osaka was once called the "Kitchen of Japan", and people gathered from all corners of Japan via the Kitamaebune shipping route, along which in the from the late Edo Period to the Meiji Period, trade vessels traveled through the Sea of Japan. It is said that in order to improve human relations, it became a culture of warm communication. Comedy culture is also supposed to have had a positive effect, but our New Yorker resident laughs and says that not everyone is funny. "Many Japanese seem to feel that folks from Osaka are funnier and more outgoing than people from other regions of Japan," he chuckles, "but in my experience, you'll find warm-hearted people all over Japan. Especially if you're a tourist, you'll find people want to strike a conversation with you. That's only to be expected. Don't get me wrong, even if they can't speak English, Osakans can go a mile-a-minute in Kansai dialect!"
3. Why visit Osaka? Osaka pride is strong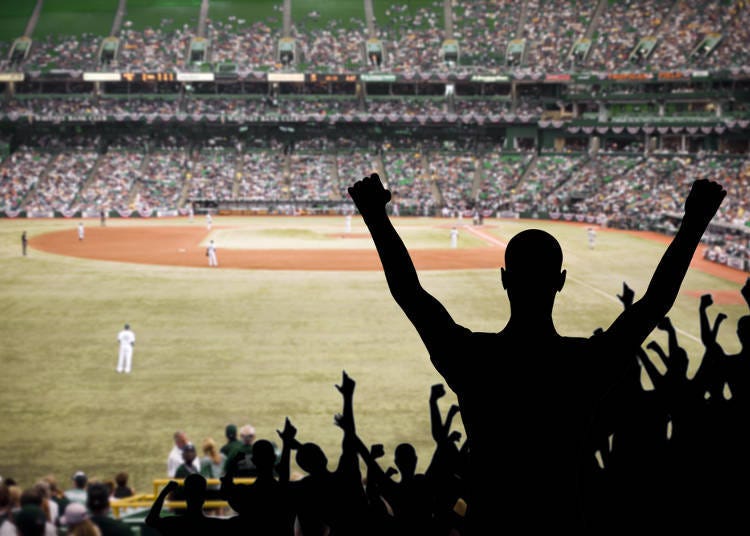 This is also related to communication, but many people think of Osakans as really loving their hometown. The fact that Osaka-ben and Kyoto-ben (the respective dialects) are still being used feels like proof of that pride.

Of course there are plenty of hardcore fans in Kanto, but there seem to be a lot more in Kansai, and you can particularly see that with the die-hard fans of the Hanshin Tigers – the region's popular baseball team. "In the US, there are sports teams for every state and city, and cheering on your team is such a part of life. It would seem, then, that there is a certain shared team spirit with the locals! If you get the chance to go to a stadium or bar, then there's no doubt you will be able to feel the true force of Kansai fever!" It looks like hometown pride transgresses boundaries.
4. Why visit Osaka? Visitors can enjoy haggling!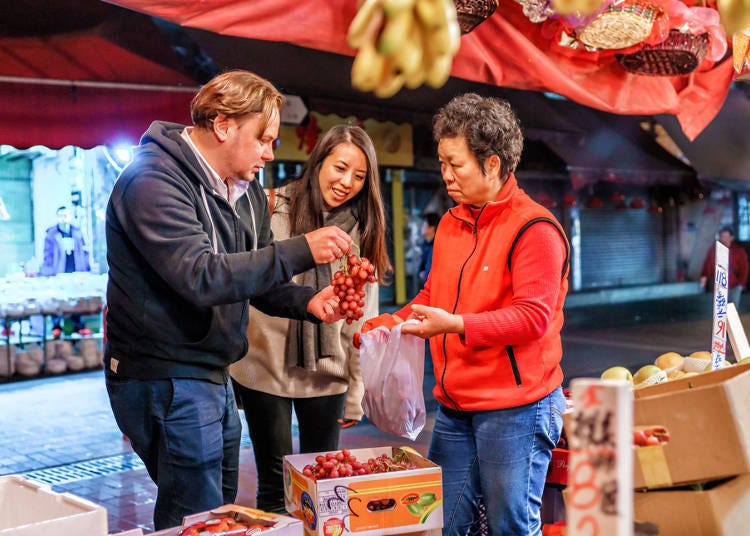 eWilding / Shutterstock.com
Shopping is another great thing about Osaka. "There is such a variety of shops that you can come across rare finds or exciting bargains you might not find in a larger chain store. But the real fun here is bartering for a lower price.

There is this idea in the West of being able to haggle when shopping in Asia, but there are people who actively seek it out. Japan typically is known more for showing the final sticker price, but there are spots like in Osaka where you can try to haggle things out a bit. With that in mind, perhaps Tokyo isn't for everyone who wants to do a deal, seeing as there aren't many places where you can barter." But of course Osaka is not exactly full of these shops either, so we have to make sure to "read the air" before trying to lower prices!
5. Why visit Osaka? Osaka is a creative town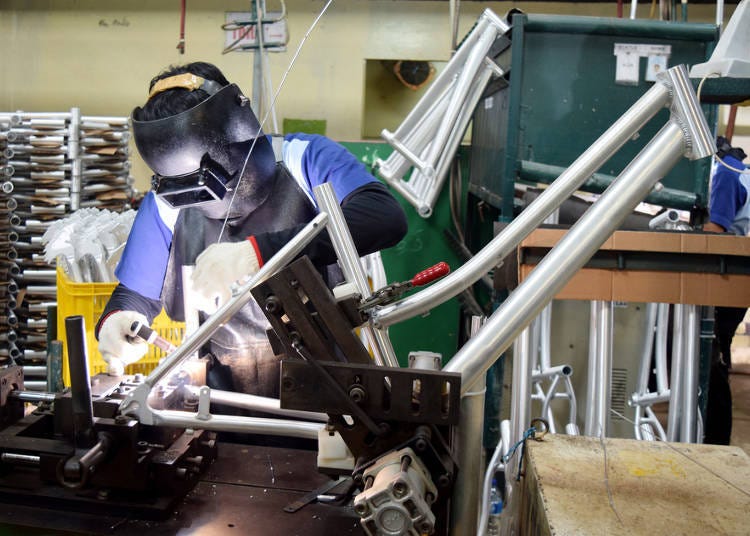 INDONESIAPIX / Shutterstock.com
As for its image, Tokyo is seen as a place where all the head offices of large companies are, whereas Osaka is seen as more of a creative city. It's just like the East and West Coasts of America: one might associate the East Coast with its high-power executive suits and major financial districts, whereas the West Coast might be associated with Hollywood, IT companies, and other creative businesses.

Osaka is home to one of the top bicycle component manufacturers, and the area has a wealth of smaller companies that are top in the country. However, there are also still a number of town factories in downtown Tokyo in Sumida and Koto, so perhaps this is question of relativity given how crowded the skyscrapers of Tokyo are.

What do you think? According to our resident New Yorker, after the 2011 Tōhoku earthquake and tsunami, a number of companies moved portions of their head office operations from Tokyo to Osaka, which suddenly put Osaka on the map for foreigners. On top of that, widely known tennis player, Naomi Osaka has perhaps helped make Osaka a household name! But joking aside, it seems that Osaka has a universal attraction that will continue to attract foreigners for some time to come.
Text by:kurashisa
*This information is from the time of this article's publication.
*Prices and options mentioned are subject to change.
*Unless stated otherwise, all prices include tax.