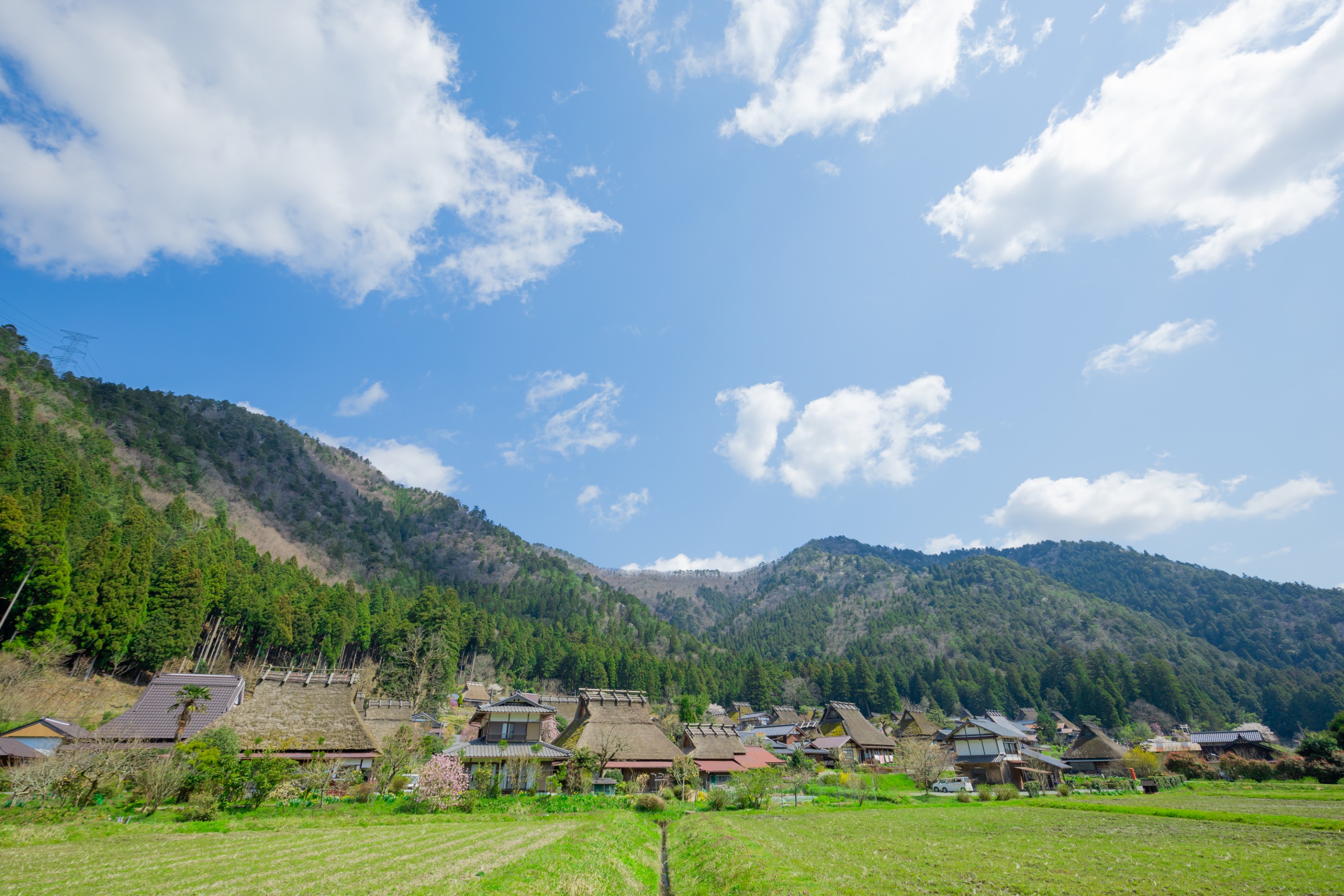 [Kyoto] Thatched Village Guided Walk in Kyoto
Book now for 7 Dec 2022
Instant Confirmation
Overview

Join the tour which will take you to the Important Preservation District for Groups of Traditional Buildings, "Kayabuki no Sato"!
The local English-speaking guide will show you how the roof tiles work and how people live
The tour includes visiting Miyama Folk museum which was built over 200 years ago
Why don't you walk with a guide through a quiet village surrounded by beautiful nature?
Check out the[ video on Youtube ](https://www.youtube.com/watch?v=yeEOIciVj8s)that shows the charm of the village!
What to expect
Additional Info

Kita (kayabuki-no-sato) bus stop
Recommended rail passes
Hankyu Tourist Pass for Osaka, Kyoto, Kobe(1, 2Days)

Kyoto-Osaka Sightseeing Pass 1 Day/2 Days (Osaka Pick up)

Kyoto-Osaka Sightseeing Pass 1 Day/2 Days (Kyoto Pick up)

Kyoto-Osaka Sightseeing Pass with Hirakata Park/Greater Kurama and Kibune Area Day Pass ( 1Day )

Sagano Romantic Train Ticket (Kyoto Station Pick Up) - One way Ticket

【Osaka Kyoto Nara】Kintetsu Rail Pass (1, 2, 5Days, Plus)

ICOCA IC Card (Osaka Pick Up)

【Osaka Kyoto】JR West Kansai Pass (1, 2, 3, 4 Days)

Kansai Thru Pass (2 or 3 Days)

【Osaka Kyoto】JR Kansai WIDE Area Pass (5 Days)

Kansai WIDE Area Excursion Pass

【Hida-Takayama】JR Takayama-Hokuriku Area Tourist Pass (5 Days)

JR Kansai-Hiroshima Area Pass (5 Days)

JR Kansai Hokuriku Area Pass(7 Days)

【Kansai Hiroshima】JR Sanyo-San'in Area Pass (7 Days)

【Kansai Hiroshima】JR Sanyo-San'in-Northern Kyushu Area Pass(7 Days)

JR WEST All Area Pass(7 Days)

JR Osaka-Tokyo Hokuriku Arch Pass (7 Days)

JR Pass for Whole Japan (7, 14, 21 Days)