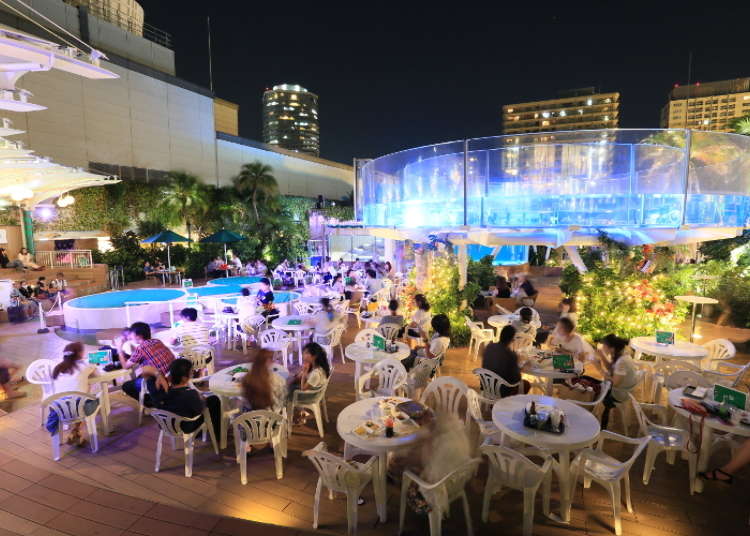 In Tokyo's amusement hub of Ikebukuro, you'll get the unique opportunity to sip on a chilled beer while watching penguins gracefully swim by or while sitting amidst a colorful park, painted by blossoming flowers. The locations aren't the only amazing thing about Ikebukuro's beer gardens, however. From gourmet cuisine to Belgian beer specialties, each and every one of them offers a unique summer experience.
The Right Place to Cool Off: Aquarium Beer Garden
The beautiful outdoor area of the Sunshine Aquarium, called Marine Garden, transforms into an atmospheric beer garden right after the sun has set. Kick back, get yourself an ice-cold beer and watch the penguins frolick inside the donut-shaped water tank called the Sunshine Aqua Ring. Supporting the adorable performers are a variety of events such as hula or fire dancing, changing on every day of the week - even if you choose to come by every evening, you won't get bored here. We highly recommend the "Toriaezu Beer Set", roughly translating to "first of all, a beer", which includes draft beer, green beans to snack, and fried chicken for 1,000 yen. The beer garden is open from the 15th of July until the 31st of August, from 5:00 p.m. to 9:00 p.m. (last entry is 8:00 p.m.). The beer garden requires a separate entrance fee from the aquarium.
南国ビアガーデン

Address

World Import Mart Bldg. Rooftop, 3-1 Higashiikebukuro, Toshima-ku, Tokyo-to 170-8630
Burger Tastes Best When You Make It Yourself!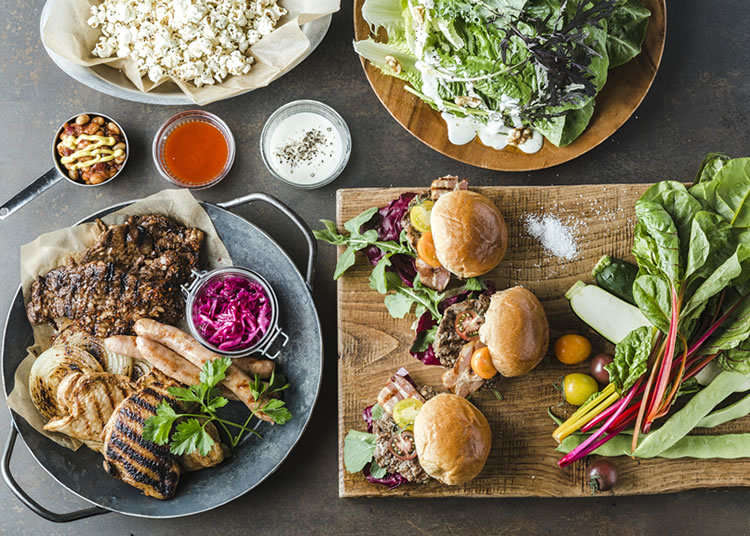 Enjoy delicious barbecue in an American atmosphere at The Rooftop BBQ Beer Garden, nestled in the beautiful rooftop garden of Ikebukuro's Lumine. The place follows the concept of "farm to grill", making use of fresh and healthy ingredients for balanced and filling meals. The standard course for 4,500 yen includes an all-you-can-drink plan, Cajun chicken, as well as skewered sausages - and, the highlight of this beer garden, all the ingredients you need to make your very own burger! The beer garden is open until the 30th of September everyday from 5:00 p.m. to 11:00 p.m. on weekdays and from 12:00 p.m. on Saturdays, Sundays, and national holidays.
THE ROOFTOP BBQ BEER GARDEN

ザ・ルーフトップ バーベキュー ビアガーデン

Address

LUMINE Ikebukuro8・ 9F, 1-11-1, Nishiikebukuro, Toshima-ku, Tokyo-to 171-0021
Belgian Beer, Belgian Cuisine!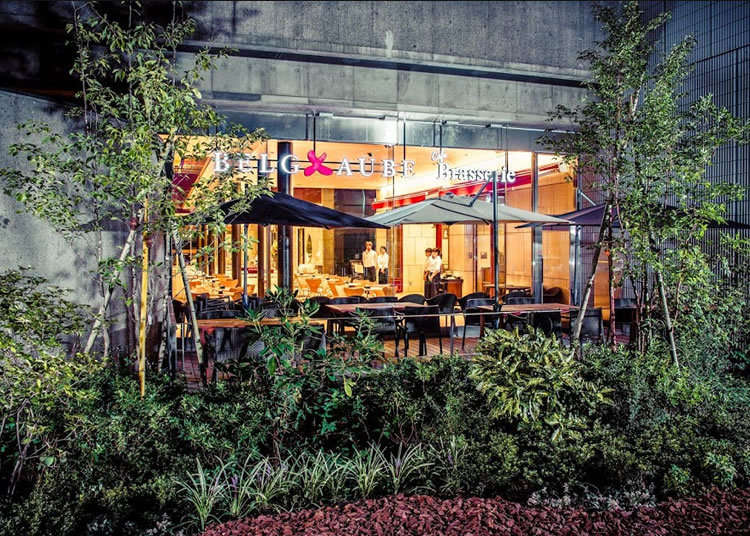 On the first floor of the Tokyo Metropolitan Theater is a little hidden gem for gourmets and beer lovers: Belg Aube doesn't just serve Belgian beer specialties but also traditional Belgian food. Eleven Belgian beer barrels and about 80 different bottled sorts can be savored in this beer garden - if the weather is good and it doesn't rain, the adjacent terrace is a wonderful spot to relax at. With the all-you-can-drink plan called ""Limited Terrace Beer Garden Course"" for 4,500 yen, you can enjoy various types of Belgian wheat beer or pilsner, as well as the appetizers and main dish of the day, pasta, and desserts - all in all seven different kinds of dishes. The beer garden is open until late September, from 11:30 a.m. to 11:00 p.m.
The available brews are subject to change.
BELG AUBE Metropolitan Theater

BELG AUBE 東京芸術劇場

Address

Metropolitan Theater 1F, 1-8-1 Nishiikebukuro, Toshima-ku, Tokyo-tp 171-0021
Beer Time in the Floating Gardens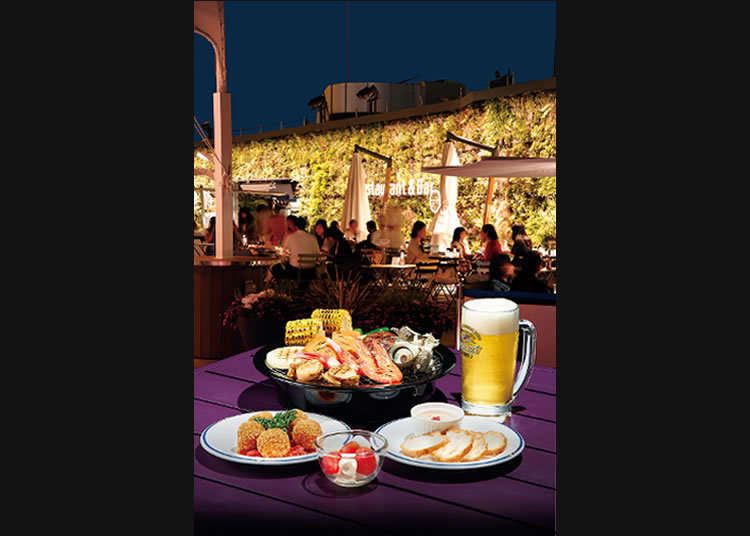 The Seibu department store is directly connected to Ikebukuro Station's East Exit and on its rooftop, you'll find a beautiful open space: a rooftop garden that seems to float in the sky. Seasonal flowers blossom all over the place and various delicacies are sold in atmospheric food stalls. Until the 22nd of August, a large wall art is also exhibited.
Our recommended menu is the ""A Course"" for 4,600 yen, an all-you-can-drink set for two hours, including snacks and a main dish. This main dish is made up of four different choices, with a new all-seafood barbecue option among them which has just been added to the menu this year. The drink menu includes all kinds of beverages, from draft beer and black beer to liquors and cocktails - all in all over 50 different drinks! The rooftop beer garden is open until the 2nd of October, everyday from 4:00 p.m. to 10:30 p.m. (until 10:00 p.m. from September).
天空のビアテラス

Address

Seibu Ikebukuro Rooftop 9F, 1-28-1 Minamiikebukuro, Toshima-ku, Tokyo-to 171-8569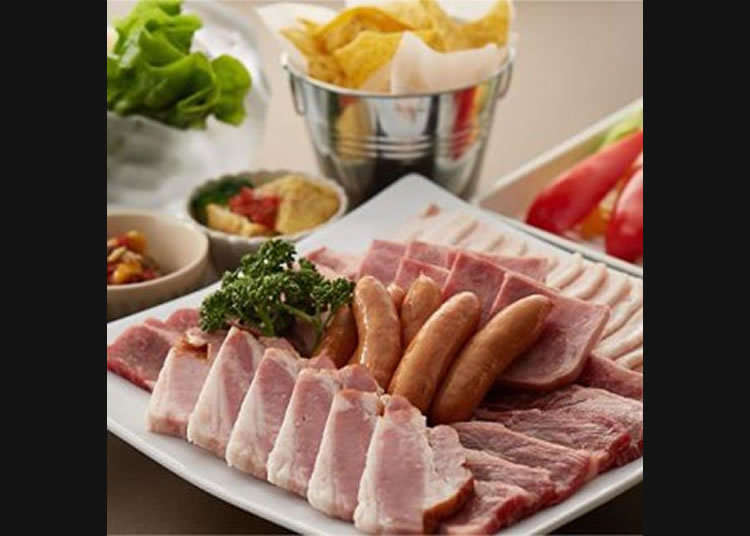 An event happening on the rooftop of the 8th floor of the Tobu Department Store Sky Deck Plaza. The tables have stoves and iron plates set up so you can enjoy BBQ without needing to prepare beforehand. The "BBQ Set with delicatessen" comes with beef, pork, bacon, sausage, tortillas, and various vegetables for 2,500 yen (orders available for two people and more). After 5:00 p.m. beer on tap and highballs are available with the all-you-can-drink courses, with 28 kinds of drinks available. The all-you-can-drink courses are available in 60 minute, 90 minute, and 120 minute sessions, with the 60 minute course paired with the BBQ Set with delicatessen for 3300 yen. The event takes place until October 2, 2016 from 10:00 a.m. to 8:00 p.m.
ガーデン・ビアテラス

Address

Tobu Department Store 8F, 1-1-25 Nishiikebukuro, Toshima-ku, Tokyo-to 171-8512
Area

Category

Articles Genre
*This information is from the time of this article's publication.