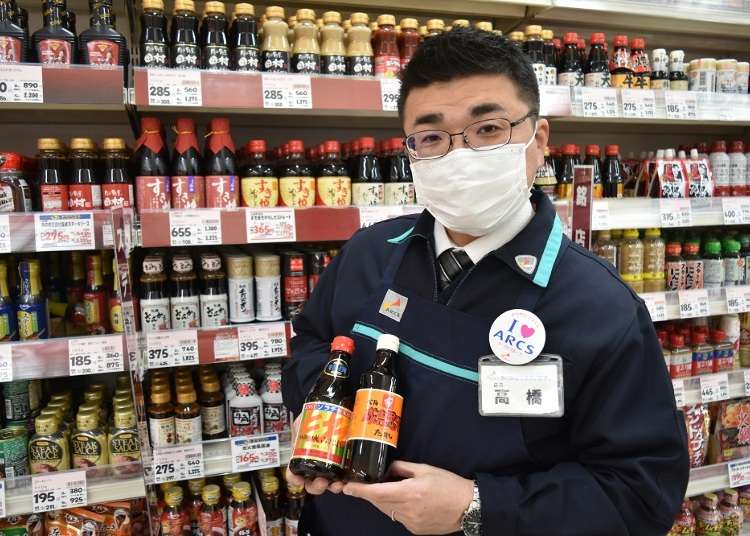 Hokkaido has a reputation for being a treasure trove of food, and since it's home to many residents originally from other prefectures, it's also developed a unique food culture.

As a result, there are numerous products, including beer, soft drinks, seasonings, and even instant foods that are sold exclusively in Hokkaido.

One of our local writers living in Sapporo shares foods that Hokkaido visitors may enjoy eating in their hotel rooms or taking home as souvenirs.
ARCS Group, a regional supermarket chain with a wide selection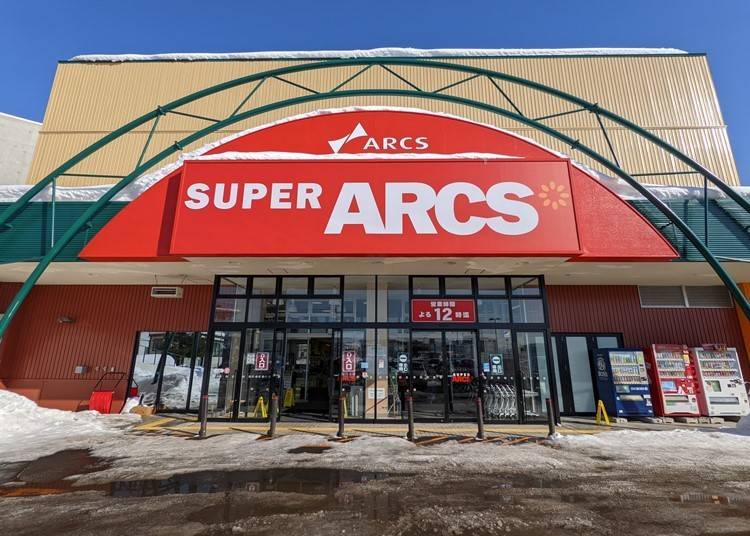 The supermarket's red sign is familiar landmark for Hokkaido residents
ARCS Group is a regional supermarket chain with locations in Hokkaido, Tohoku, and Kita-Kanto. The "Super ARCS East" we visited is located in Sapporo Hibarigaoka Town Plaza, a 5-minute walk from Hibarigaoka Station on the Tozai Subway Line.

The store is open from 10:00 a.m. (9:00 a.m. on Sundays) to midnight. It's often crowded with shoppers because it has a wide selection of items but is always well-stocked, even late at night.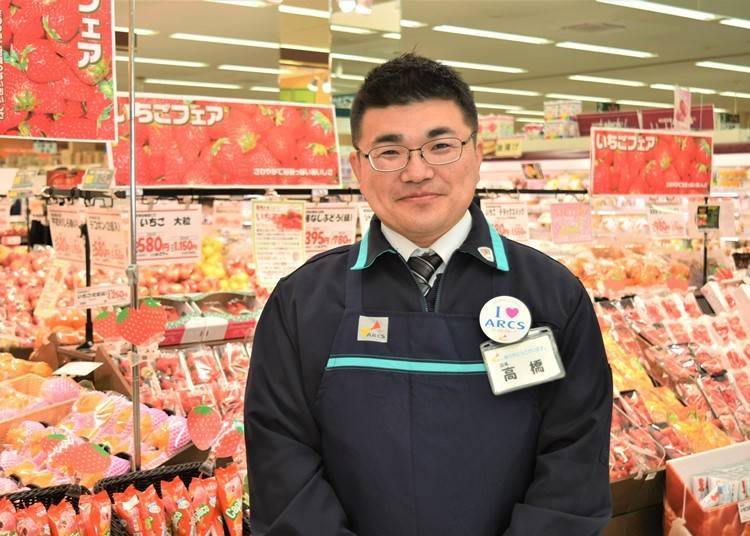 Manager Yuichiro Takahashi welcomes customers with a smile
Yuichiro Takahashi, the manager of Super ARCS East, is a grocery specialist who began his supermarket career as a part-timer when he was a student. His motto is to welcome customers with sincerity and a smile every day.

Based on his expert knowledge and familiarity with the supermarket's products, he can recommend local foods that international tourists are likely to enjoy.
1. The same great taste! Hokkaido soul food "Yakisoba Lunch"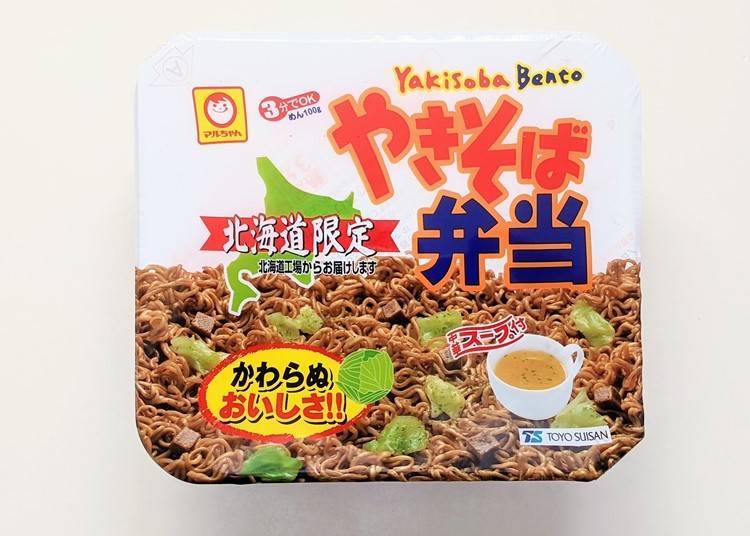 Nicknamed "Yakiben" in Hokkaido (*regular size pictured)
"Yakisoba Bento" (107 yen, including tax) is a cup-yakisoba that has been produced by Toyo Suisan since 1975. The noodles are paired with cabbage, minced chicken, pickled ginger, and seasoning. In addition to the regular 100g size, there's also a 130g large size and a "special-sized" 200g pack.

Flavors include "Yoshikoku Ankake-style," "Yoshi-salt," "Tarako-butter-flavored," "Slightly spicy," and many others.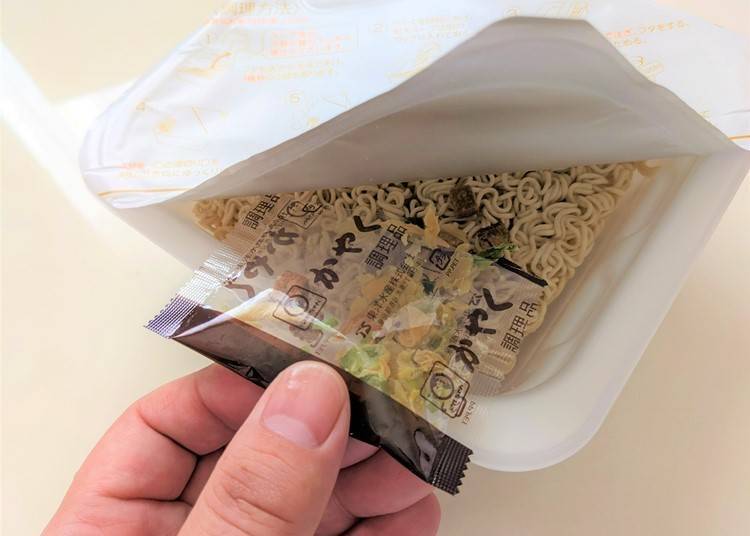 First, put the seasoning in the cup
It's easy to make, too. When you remove the wrapper, you'll find the seasoning and soup base packets. First, add only a small portion of the ingredients and some hot water. Be careful not to add the sauce yet.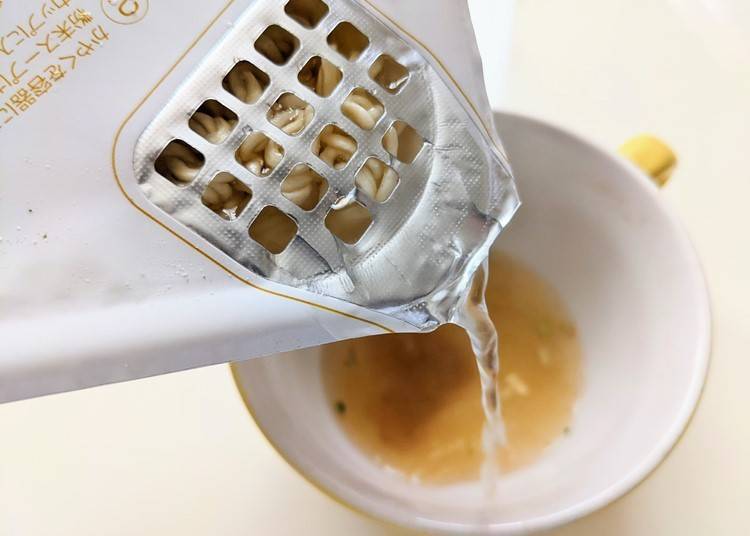 You can make tasty soup with hot water!
Add the Chinese-style soup base and drain the hot water from the noodles. The key is to use the water drained from the noodles instead of plain hot water since it adds more flavor to the broth.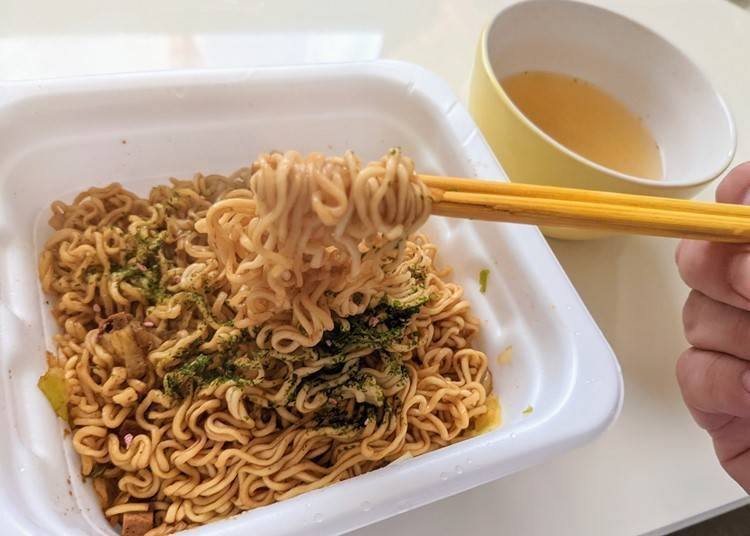 Mix in the sauce and green seaweed and it's done
Finally, mix in the sauce and green seaweed to complete. The vegetable-based sauce is slightly sweet. Technically, this meal isn't actually "yakisoba" because it's not grilled, but these "steamed noodles" are a type of cup noodles rare overseas, and the taste is irresistible.
2. Instant ramen promoted by a famous restaurants to "share the flavor overseas"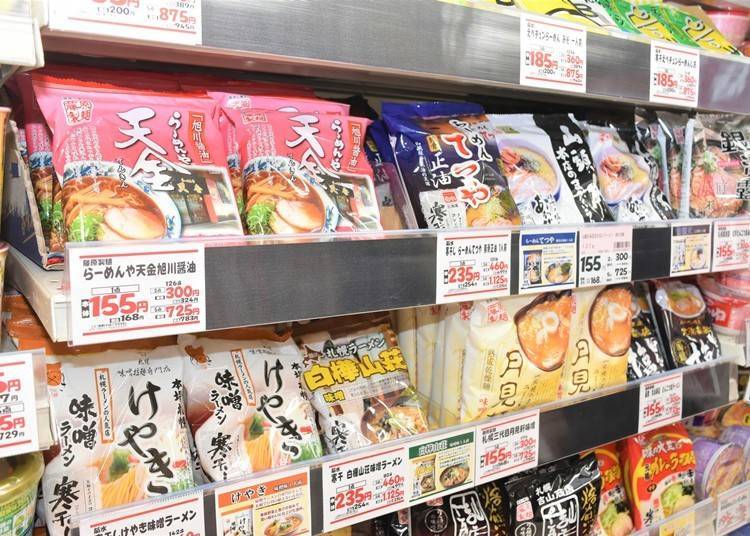 Popular Hokkaido varieties are plentiful
Sapporo ramen, Asahikawa ramen, Hakodate ramen, and Kushiro ramen are known as the "four great ramen of Hokkaido," and ramen restaurants compete with each other for supremacy in Hokkaido. It's difficult to try them all, but you can buy instant ramen from popular restaurants for comparison (168 - 254 yen, including tax).

The supermarket is crammed with products from nationally known restaurants, creating an atmosphere almost like a ramen museum. The bagged, dry noodle packets are simple, containing only the noodles themselves and soup mix, but you can easily add your favorite ingredients.
3. "Yumepirika-gohan," a "masterpiece" of Hokkaido rice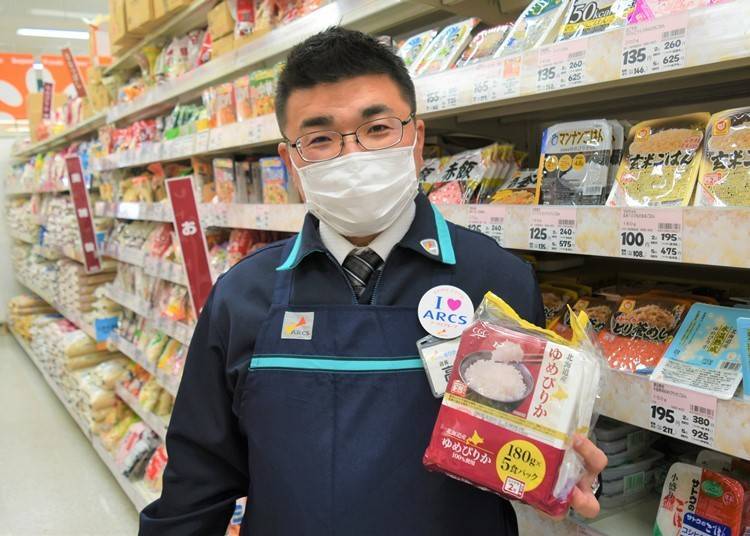 "I want you to taste delicious Hokkaido rice."
Hokkaido is one of Japan's leading rice production areas. Cultivation began in 1692 in the harsh environment, and selective breeding resulted in the development of particular delicious rice. Among local varieties, "Yumepirika," developed in 2008, is known as "the masterpiece of Hokkaido rice."

"CGC Yumepirika rice" (1 package, 492 yen, including tax) is sold vacuum-sealed and has a richly sweet, bold flavor, and with just two minutes in the microwave, you'll have freshly cooked rice. Be sure to buy it with some "soup curry."
4. Enjoy authentic soup curry with "Rakkyo Chicken Soup Curry"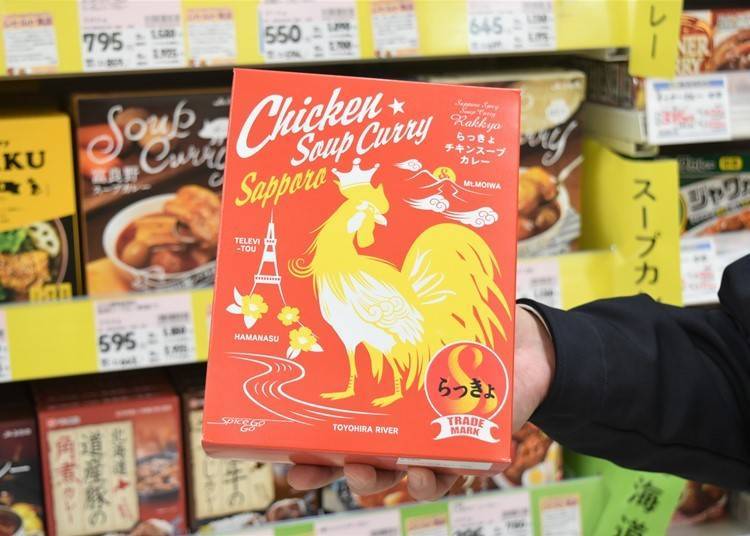 The large package
Soup curry, characterized by its spicy broth and large-cut ingredients, is a signature Sapporo dish and a perfect match for ramen.

"Yakuzen Curry," first served at a Sapporo coffee shop in 1971 and said to be the original soup curry, was soon followed by improvements made at other shops and an eventual boom in popularity in the 2000s.

"Rakkyo Chicken Soup Curry" (859 yen, including tax) is a popular product that makes it easy to get a taste of the equally popular restaurant "Rakkyo."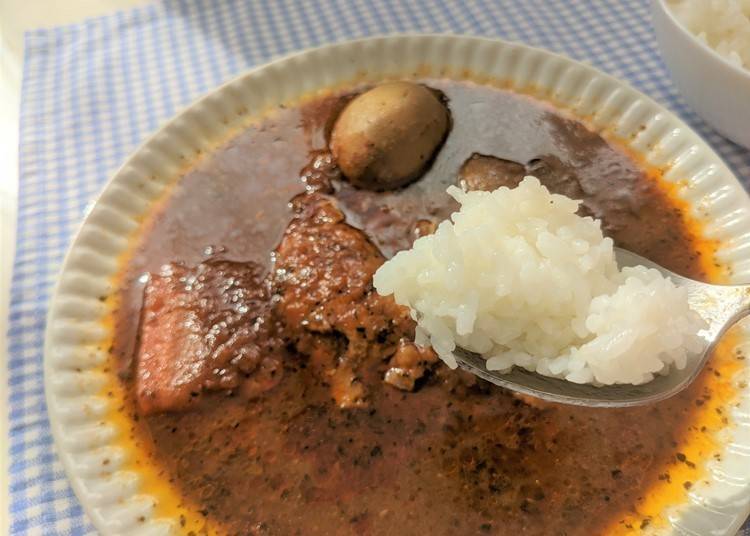 Hearty soup curry
To prepare it, simply heat the two included packets in boiling water for 8 minutes. Soup curry goes well with the aforementioned Hokkaido rice, which tastes great when dipped in the soup.

You can add vegetables or melted cheese for a different flavor and some fans even put natto (fermented soybeans) in their soup curry.
5. "Jingisukan sauce" that turns rich lamb into a mild meal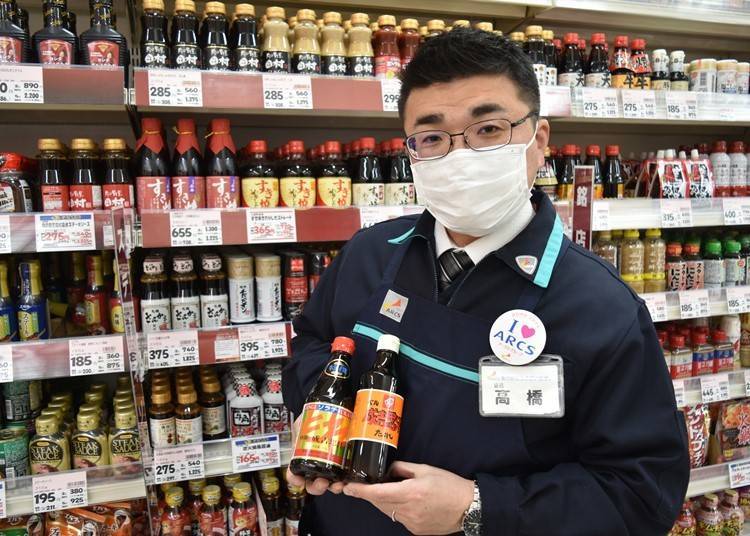 Sauce is the decisive factor for "Jingisukan"
Jingisukan is another of Hokkaido's signature dishes and many visitors count this form of mutton barbecue among the great pleasures of traveling to Hokkaido.

Sauce is the defining feature of Jingisukan and a special seasoning based made with soy sauce and the additional sweet and sour flavor of vegetables and fruit turns strongly-flavored lamb into a mild dish.

Jingisukan sauce (starting at 200 yen) is divided into two types, each with its own unique taste. We're sure you'll love Hokkaido's distinct flavors with mutton - why not bring a bottle back home to enjoy too!
6. "Ribbon Napolin" soda, beloved for over 100 years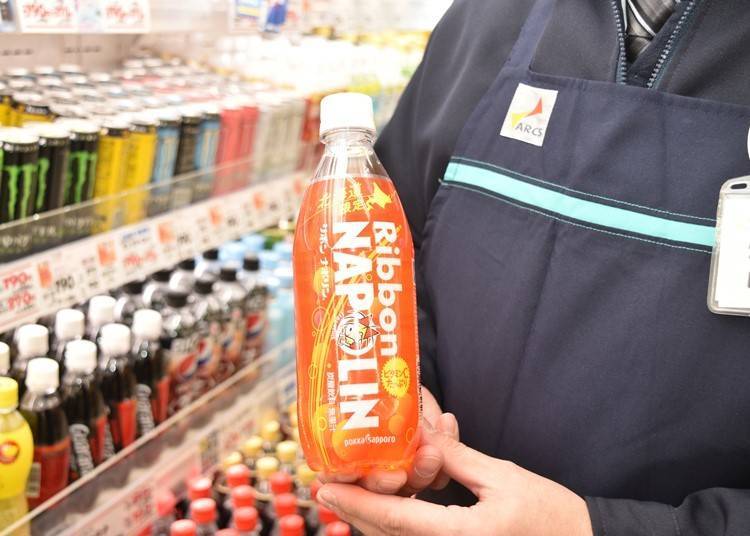 Look for the orange label
"Ribbon Napolin" (88 yen, including tax) is a classic carbonated drink released by the former Dainippon Beer company (now Sapporo Breweries) in 1911.

At the time of its release, it was named "Napolin" in reference to Naples, Italy, because it used blood oranges native to the Mediterranean. The modern version uses a natural paprika-based "gentle plant-derived color," which is almost exclusively available in Hokkaido and is rarely seen in other parts of Japan.

The sweet beverage has a strong carbonated kick, and a "Sapporo Napolin Sour" (5% alcohol content) is also popular locally.
7. Hokkaido-exclusive "Megmilk Snow Brand Katsugen" lactic acid drink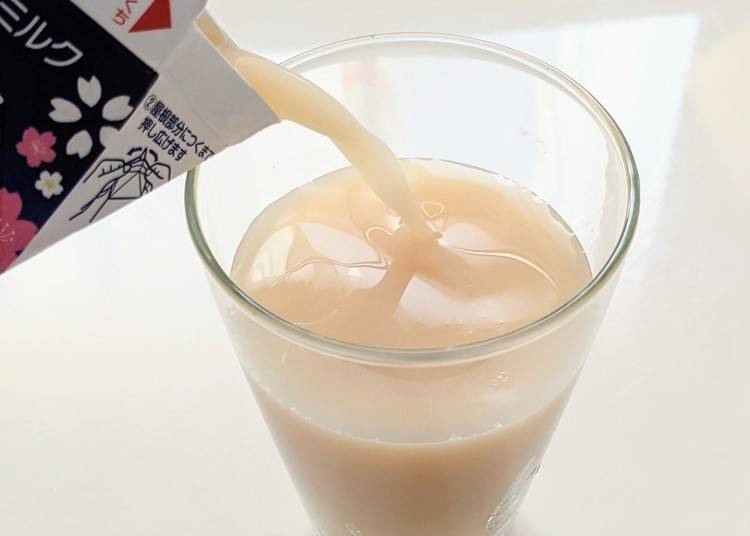 A moderate combination of sweet and sour
"Katsugen" is a lactic acid bacteria beverage sold only in Hokkaido. "Katsumoto" was introduced in 1938 at the military's request as a nutritional food for disabled veterans, and after the war was renamed "Katsugen."

Now called "Soft Katsugen" (500 ml 108 yen, including tax), it has a slight sweetness and a refreshing acidity. It's also available in a 1,000 ml size, it's best to drink soon after purchase, as it contains no preservatives.
8. Hokkaido's trademark izakaya menu item, "Zangi"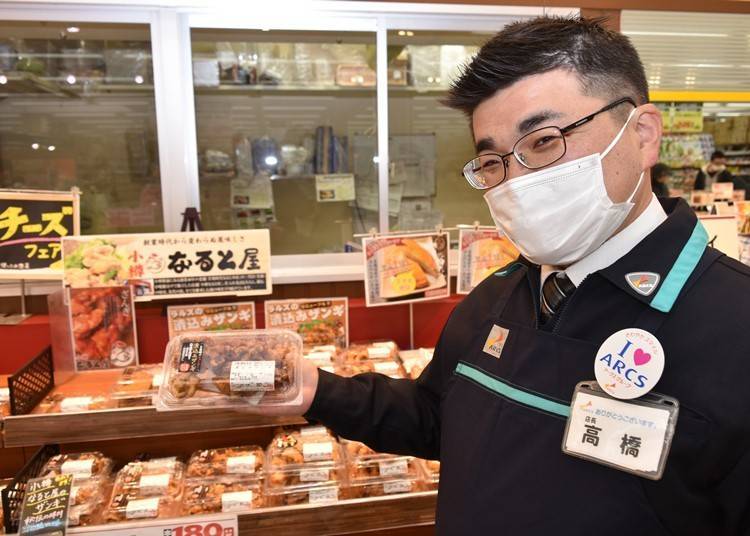 Simply put, it's like fried chicken
Hokkaido fried chicken, known as Zangi is one of Hokkaido's trademark izakaya pub menu items.

There are various theories surrounding the origins and name of this local favorite. Still, one is that zangi was first served at a Kushiro City yakitori restaurant called "Torimatsu," which started serving whole broiler chickens chopped and fried.

As for the name, "zangi" may be a combination of the Chinese words for "chicken" and "good luck" to form "za-nji" or "zangi."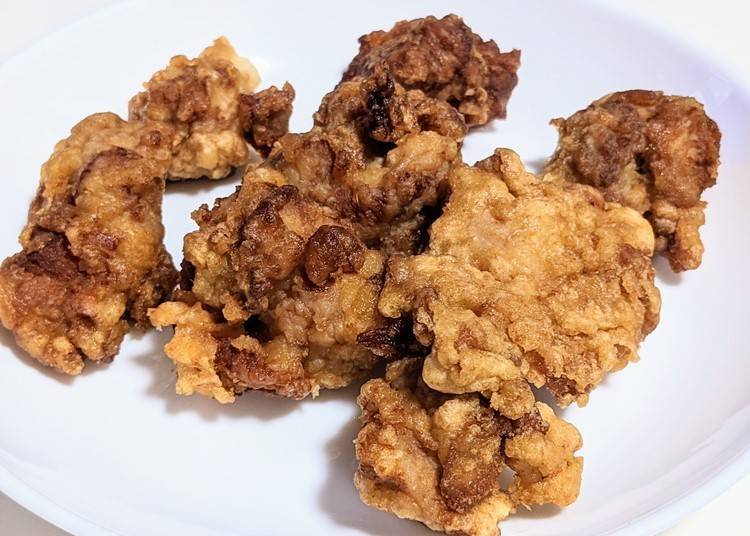 A great snack with sake
ARCS Group's "Pickled Zangi" (195 yen per 100g, including tax) is made by pickling chicken in a special sauce made from locally grown ginger, hidaka kelp, and Hokkaido's Yoichi apples, and then frying it twice to make it crispy on the outside and juicy on the inside.

This method of preparation also reduces greasiness and retains the umami flavor, making zangi a great hotel-room snack.

(*This product is sold only at stores operated by Ralse Co., Ltd.)
9. 100% German malt "Sapporo Classic" beer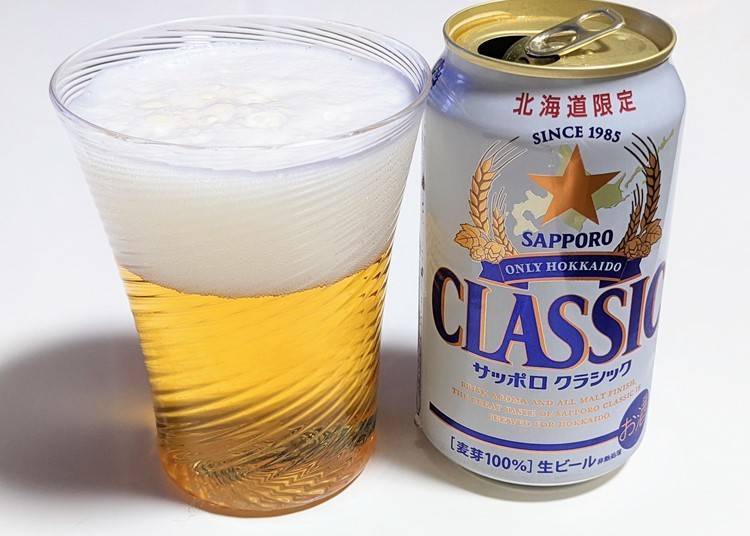 A100% malt draft beer (* 350ml can pictured)
"Sapporo Classic" (209 yen, including tax) draft beer, which is sold only in Hokkaido, is something you'll want to buy along with zangi. Japanese beer often uses corn, starch, rice, etc., as additional ingredients, but Sapporo Classic is 100% malt.

It's also "purely Hokkaido," using Hokkaido hops and "Kitanohoshi" barley malt. Using the traditional German high-temperature, short-time "Hochkurz" manufacturing process brings out the ingredients' umami and makes Sapporo Classic refreshing to drink.
10. "Hokkaido wine" from over 50 local wineries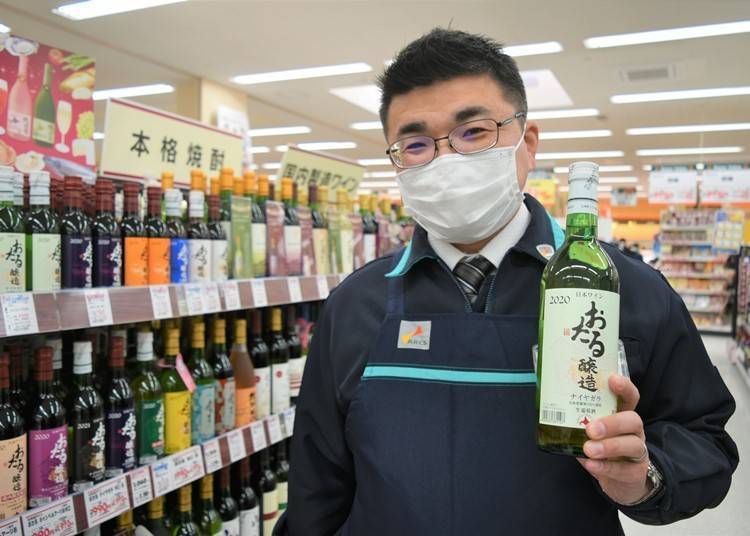 Highly acclaimed Hokkaido wine
Another recommendation for alcohol drinkers is "Hokkaido wine." With low humidity in summer and a wide range between day and night temperatures, Hokkaido is Japan's top producer of wine grapes. The number of wineries increases annually, with more than 50 wineries now producing their own vintages.

Mr. Takahashi is pictured with "Otaru Niagara" (1,089 yen, including tax), made exclusively with the Niagara variety of grapes produced in Hokkaido. It has a muscat bouquet and a refreshing, fruity taste.
Bonus recommendation: "Sansho-zuke"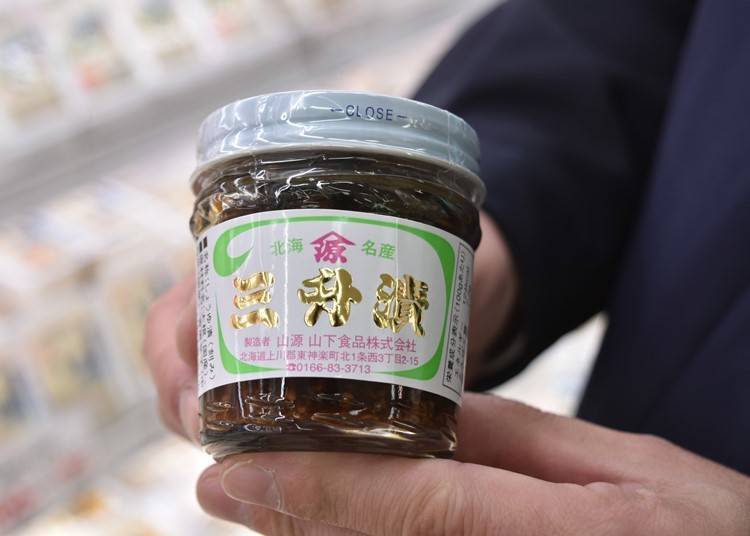 The store manager recommends this traditional gem
As a bonus, Mr. Takahashi recommends "Sansho-zuke" (222 yen, including tax). Its name is believed to come from its being made with three ingredients – green nanban sauce, koji (malted rice), and soy sauce – in quantities of about 1,800cc each.

Sansho-zuke is spicy and goes well with pasta or freshly cooked rice. It can be eaten gradually and can be stored at room temperature. Maybe you can invent your own original sansho-zuke recipe, an embodiment of Hokkaido tradition.
You can buy souvenirs anytime, anywhere at supermarkets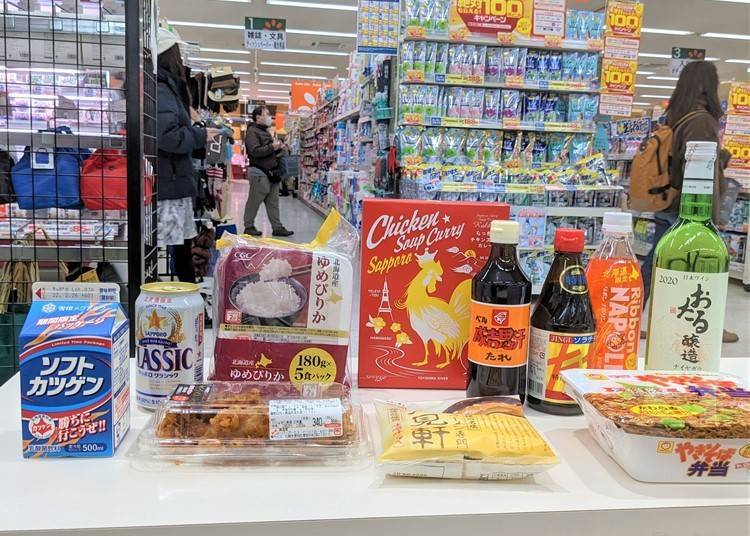 If you buy local souvenirs at a supermarket, you're well on your way to becoming quite a Hokkaido connoisseur and fellow travelers are sure to notice your buying acumen. Also, since these are all products consumed on a daily basis, they truly convey the authentic food culture of Hokkaido. ARCS Group stores can be found throughout Hokkaido, so be sure to stop by!

* All prices include tax.
* Products and prices are accurate at the time of the interview. Please note that prices and availability are subject to change at various stores.
* Some foods are prohibited for import, depending on the country. For details, please check the embassy websites and follow the laws and regulations.

Health and Safety Countermeasures in place
Disinfection, sterilization, and cleaning of the store / hand sanitizer available / appropriate in-store ventilation / staff members wear masks, wash hands, disinfect, gargle, and monitor temperature / customers requested to wear masks
スーパーアークス イースト

Address

2-2-6 Atsubetsuchuo, Atsubetsu-ku, Sapporo-City, Hokkaido 004-0052

Phone Number

011-896-6600

・Hours: 10:00 a.m. - midnight (9:00 a.m. - midnight on Sundays)
・Regular closure: January 1st
Text by: Masakazu
* Information is accurate as of February 2022. Please check official website for latest information.


English translation by Gabriel Wilkinson
*This information is from the time of this article's publication.
*Prices and options mentioned are subject to change.
*Unless stated otherwise, all prices include tax.