What's normal in your country seems strange to the rest of the world – that is true for pretty much every place on the planet. Japan, of course, does have its fair share of quirks and peculiarities and the possibilities for a proper culture shock are basically endless!

Japan is also rich in pop culture, which leads to many a traveler having the images of dramas, movies or anime in mind, only to find out that the reality is quite far from that. There are both good surprises and... well, not so good surprises!

We asked five people from different countries to tell us what shocked or surprised them the most when they first came to Japan. Look forward to a colorful yet wonderfully relatable potpourri of answers!
Korea – There's No Litter! Why is Japan so Clean and Pretty?!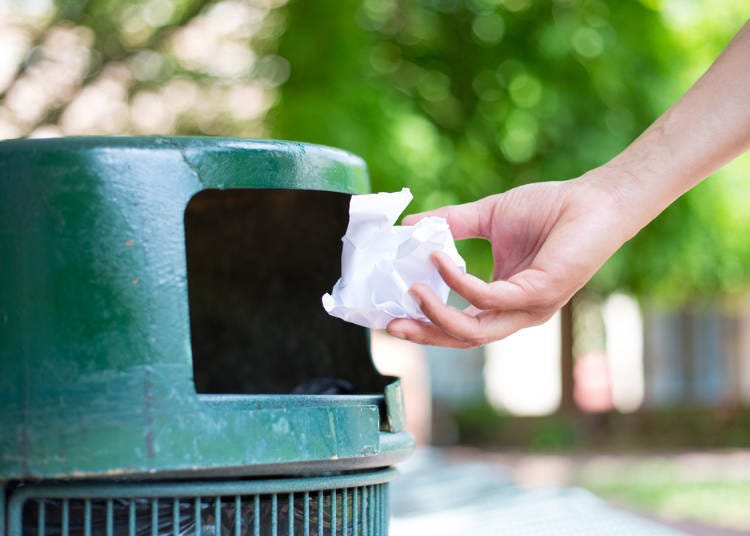 "There seriously is no litter in Japanese cities; there are barely any trash cans. Several million people live in one place and yet it is so clean and beautiful, that is incredible! By the way, it also seems natural for Japanese people to park their bikes at designated parking lots, while in Korea they tend to just stand...wherever. It's amazing how everyone follows common rules of courtesy and behavior."
- Korean male in his 20s

A lot of people are surprised by the lack of trash cans on Japan's streets. Of course, you will see the occasional bottle or paper bag being thrown on the ground carelessly, or a bicycle parked inconveniently on the sidewalk...it's just that it is a truly rare sight.
China – The Toilet Paper Really is High Quality! But Kind of Thin...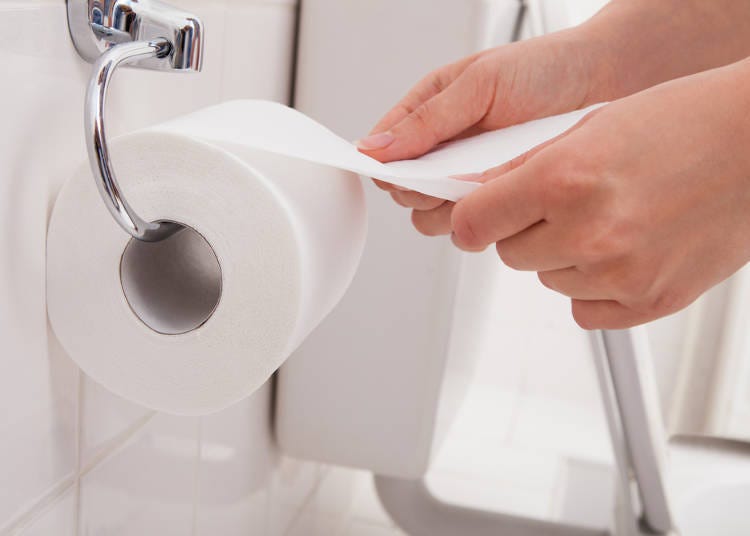 "Japanese toilet paper is very thin but a lot softer than it looks. I honestly think the quality of toilet paper is amazing! This softness... I think that Japan might be the only country with toilet paper that's so incredibly soft.
However, I wish it was a bit thicker because that is what I am used to. It tears really easily, so as soft is it is, make it just a bit thicker, please!"
- Chinese man in his 20s

Japanese toilet paper usually only has one or two layers – often enhanced with a floral scent or Japanese-style patterns. "But softer is better?" is what a lot of Japanese people might think when reading this culture shock, but it seems that thick and sturdy toilet paper is the standard in China and other Asian countries.
Mexico – The Fruits are Delicious but Insanely Expensive!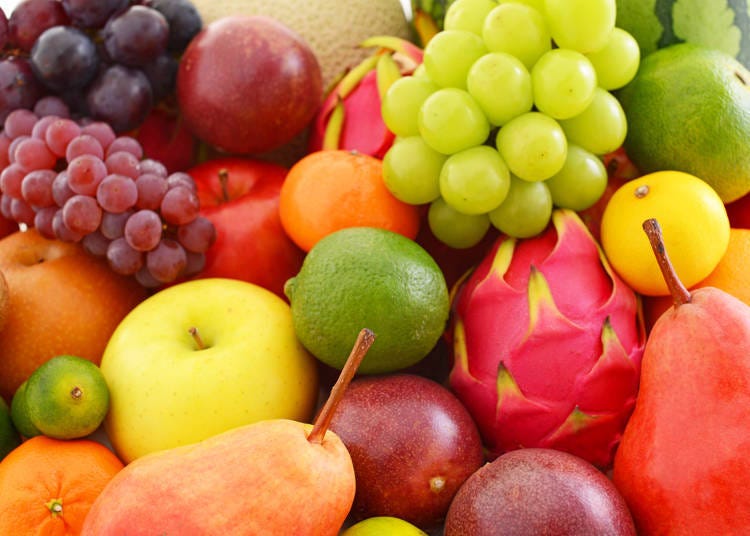 "Compared to Mexico, Japan really is expensive. The first time I went to a supermarket here, I genuinely was shocked. Especially fruits, the selection is small and the prices are really high. I love starfruit but it's almost impossible to find them at a Japanese supermarket. However, the quality is better than in Mexico."
- Mexican male, teenager

Facing the Gulf of Mexico, fruits such as papaya, mango, star fruit, and dragon fruit are commonly eaten in Mexico. Especially star and dragon fruits are regarded as somewhat of a luxury in Japan. Naturally, the comparatively high prices are shocking for a local.
The United States – Are There Sick People in the Streets?! Why Does Everyone Wear a Mask?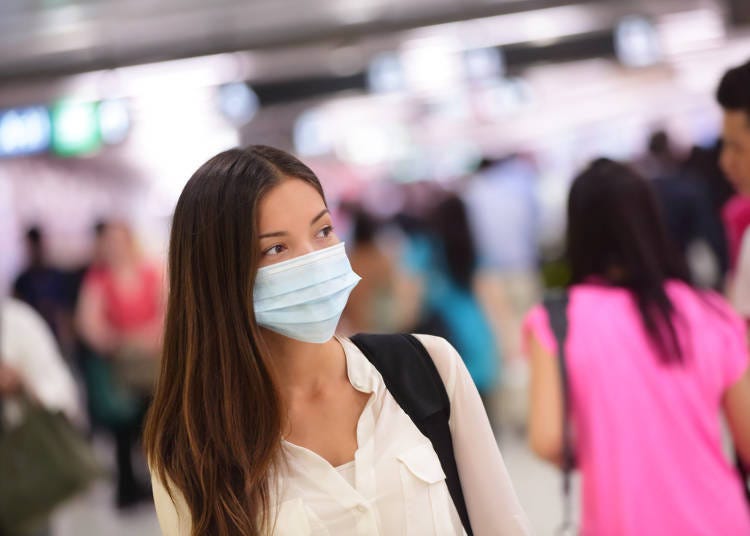 "Why do so many Japanese people wear surgical masks? When I got off the plane, I was surprised to see so many masked people at the airport. No one does that where I am from - at least not on a daily basis, so I was a bit shocked. It was a strange sight and at first, I genuinely thought that people in Japan are just sick every day..."
- American male in his 20s

In the States and Europe, wearing a surgical mask in daily life is not common at all – they are confined to hospitals or cleaning sites. When you see someone with a mask there, you'd assume that they are stricken with a rather serious illness.
Italy – People Take Their Shoes Off, Just Like That!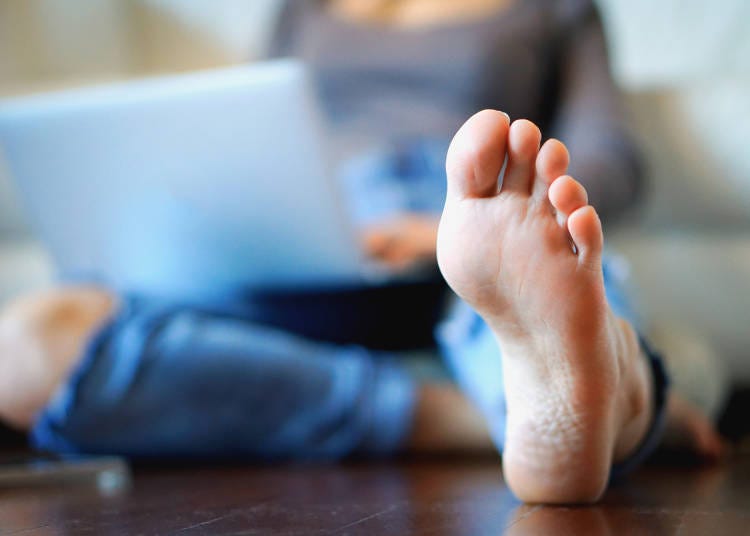 "There's the custom of taking one's shoes off before entering a house in Japan. In Europe, it's common to wear shoes even inside, so that was weird for me at the beginning. I am used to it now, however."
- Italian woman in her 20s

For people from the States and Europe, it always seems a bit difficult to get used to the "no shoes inside" custom of Japan. Especially in Italy, famous for its shoe culture, taking one's shoes off in a public place is rather embarrassing.
Of course, people from different countries experience a different kind of culture shock when coming to Japan. However, we're sure that the top five shocks and surprises listed above are relatable for everyone, to a certain extent – it's fun to not only discover Japan's famous sights and culture but to also keep your eyes open for charming quirks! They're sure to enrich your travels.
Appealing

Address

6-39-12, Higashinippori, Arakawa-ku, Tokyo, 116-0014
View Map

Nearest Station

Nippori Station (JR Keihin-Tohoku Line / JR Yamanote Line / JR Joban Line / JR Ueno Tokyo Line / Nippori-Toneri Liner / Keisei Main Line / Narita SKY ACCESS Line)
10 minutes on foot


Phone Number

03-3806-6102
*This information is from the time of this article's publication.
*Prices and options mentioned are subject to change.
*Unless stated otherwise, all prices include tax.