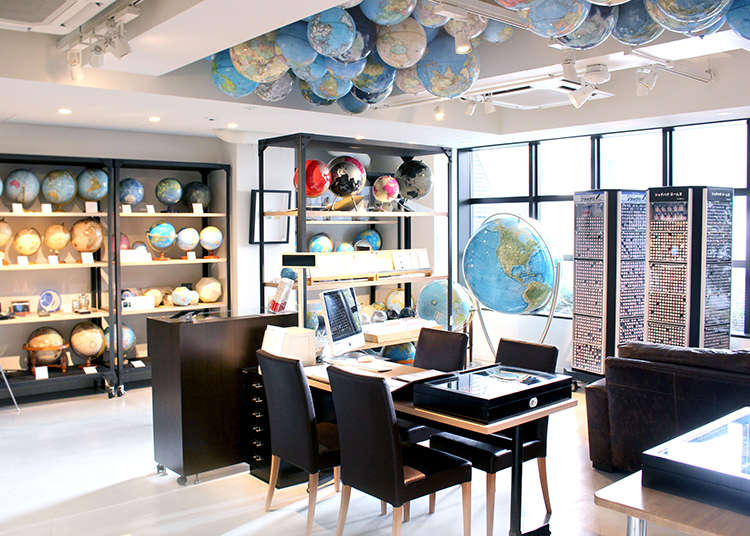 In Ginza, known for its upscale shops and restaurants, a lot of well-established stores specializing in all sorts of stationery can be found, offering their carefully selected quality products. Let us introduce three places to go for pens, paper, and everything in between.
Ginza Itoya, offering the Best Selection in Japan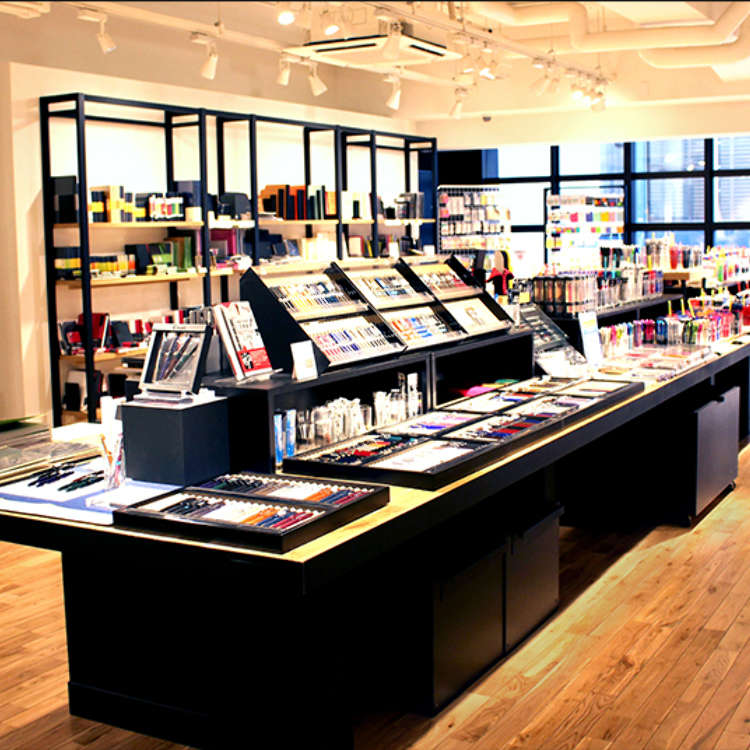 Ginza Itoya Art Supplies
This stationery specialty shop was founded in 1904. It is said that it has such a wide range of products on display that any stationery can definitely be found at Itoya. Each floor has a certain theme: Greeting cards from all over the world are lined up in the SENSE section on the 1st floor while writing paper, envelopes, and postcards are sold in the SHARE section on the 2nd floor. At Itoya, you can even write a letter on the very paper you just purchased, have it readily stamped, and mailed!
Popular Original Itoya Items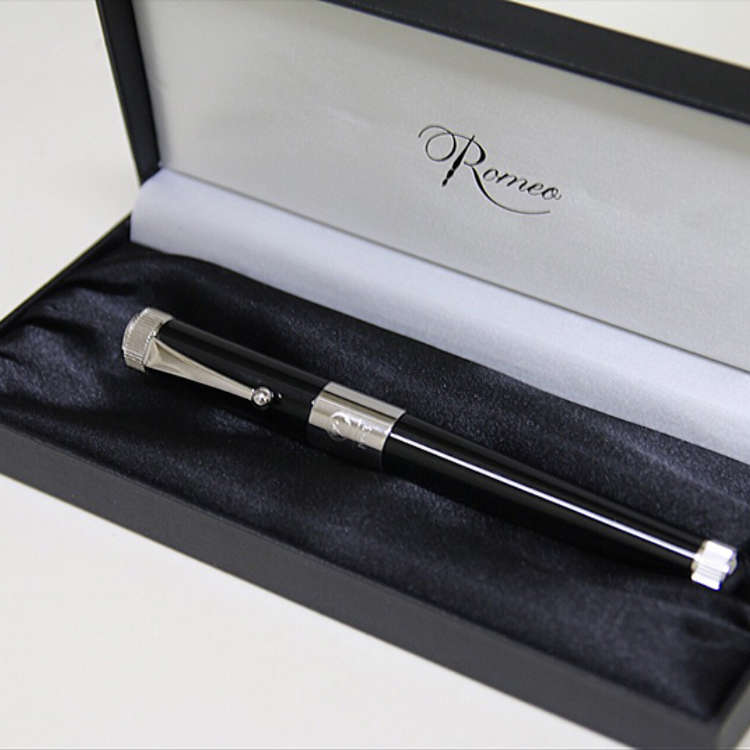 Itoya utilizes its experience and knowledge as a specialty shop to develop original merchandise. These unique goods include writing utensils, writing paper, small leather items, and diaries. The reproductions of ROMEO fountain pens are well-balanced in weight, grip, and performance; a quality pen that is particularly popular among business people.
Address

2-7-15, Ginza, Chuo-ku, Tokyo, 104-0061
View Map

Nearest Station

Ginza Station (Tokyo Metro Ginza Line / Tokyo Metro Marunouchi Line / Tokyo Metro Hibiya Line)
2 minutes on foot


Phone Number

03-3561-8311
Kyukyodo: A Wide Selection of Incense and Traditional Japanese Stationery
Kyukyodo was originally founded as an apothecary shop in Kyoto in 1663. They discovered that the raw material for medicine can also be used for incense and focused their business around incense production in the 1700s. Due to close contacts with intellectuals of their era, Kyukyodo soon started dealing with writing materials which is reflected on their modern selection. Today's Kyukyodo sells incense, supplies for calligraphic works and paintings, postcards, writing paper, and traditional Japanese paper items. This huge selection of especially traditional utensils and incense based on recipes that have been handed down from one generation to the next for centuries makes Kyukyodo especially appealing.
Marukyu: The Original Slim Notebook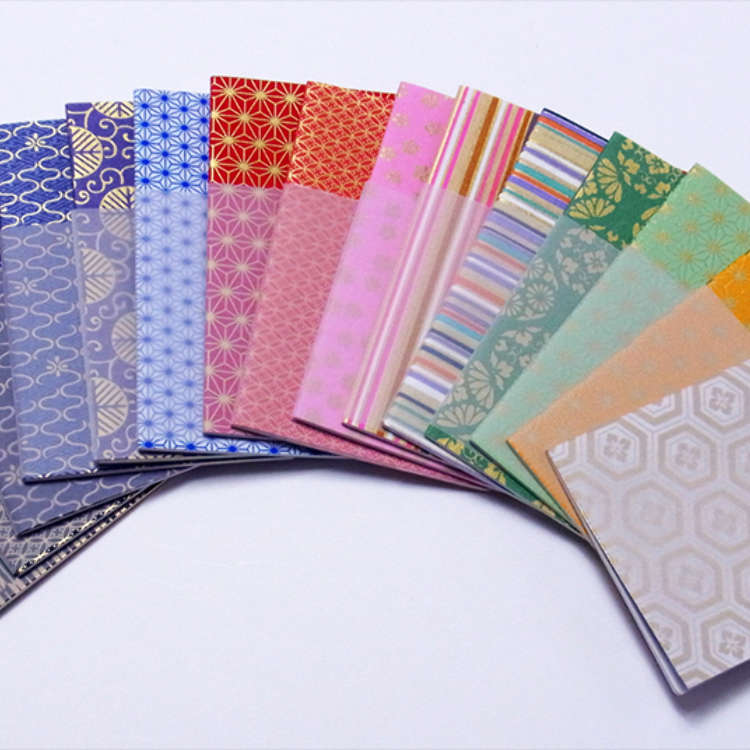 The Marukyu Notebook is Kyukyodo's original slim notebook made with Yuzen paper from Kyoto, using traditional patterns that date back hundreds of years, back to the Edo period. Its slim, small size makes it especially convenient for carrying it with you as calendar or diary. Every notebook is a masterpiece with the brightly colored front cover that shows a traditional Japanese aesthetic.
Address

5-7-4, Ginza, Chuo-ku, Tokyo, 104-0061
View Map

Nearest Station

Ginza Station (Tokyo Metro Ginza Line / Tokyo Metro Marunouchi Line / Tokyo Metro Hibiya Line)


Phone Number

03-3571-4429
Gojuuon: A Ballpoint Pen and Pencil Specialty Shop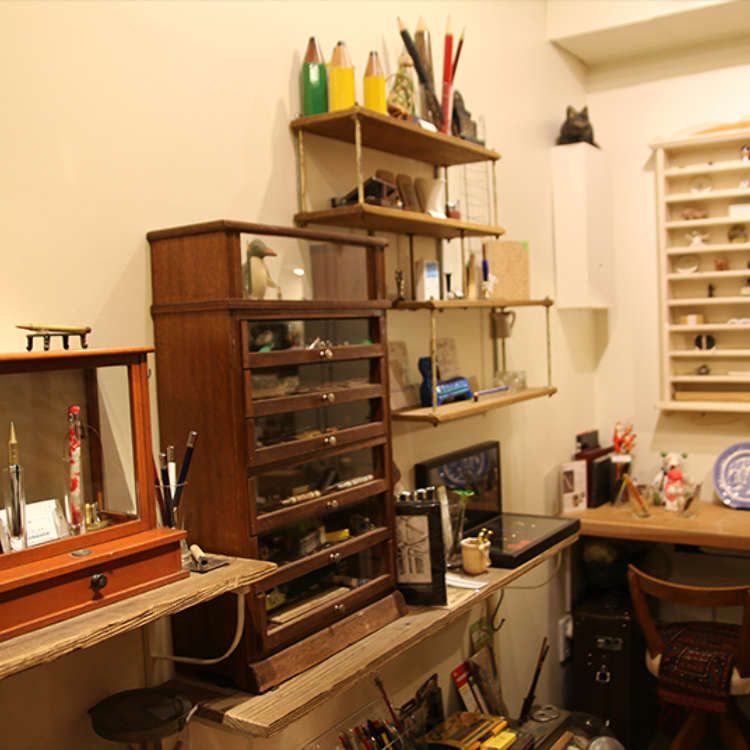 Walking around the tiny alleys in Ginza will bring you to the landmark with a pencil-shaped signboard and a blue postal drop box that belongs to Gojuuon. You can find ball point pens, pencils, pen cases and pen holders of various historical periods displayed in this small shop, creating the warm, nostalgic atmosphere of an antique shop. Behind the door at the end of the shop lies a museum: vintage stationery is on display while featured exhibitions are held on an irregular base. Children younger than junior high school age aren't allowed to enter, and the admission fee is 300 yen. Because it is open irregularly, please check the opening dates on the store's official website in advance.
Wooden Stationery, Lovingly Crafted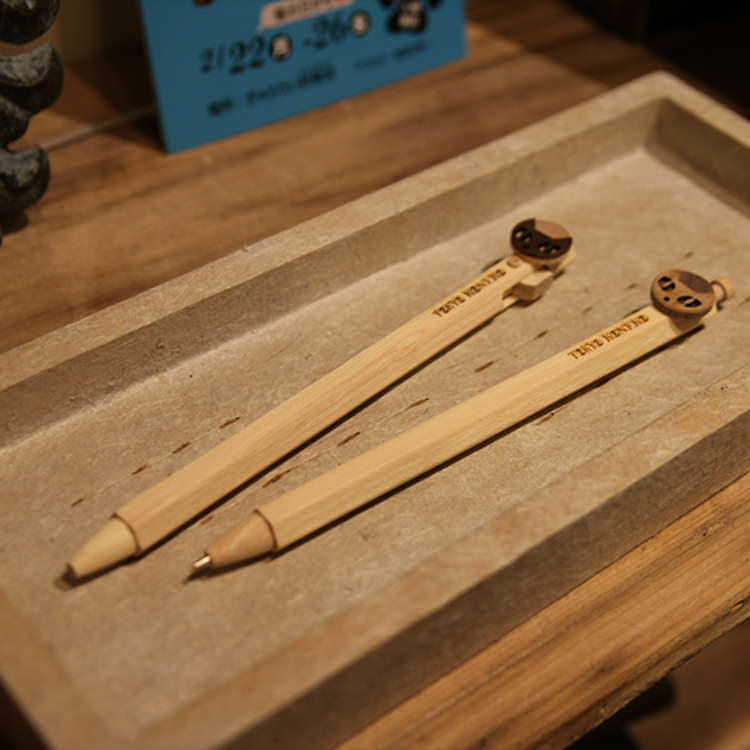 Wooden ball point pens and mechanical pencils with a tiny cat's face made out of plain wood are only one of the many examples of Gojuuon's wonderful pens and pencils, being simple and beautiful. Because the body of the cat pen is designed in a hexagonal shape, it is comfortable to grip and to write with, making it one of Gojuuon's most popular items.
五十音

Address

4-3-5, Ginza, Chuo-ku, Tokyo, 104-0061
Area

Category

Articles Genre
*This information is from the time of this article's publication.