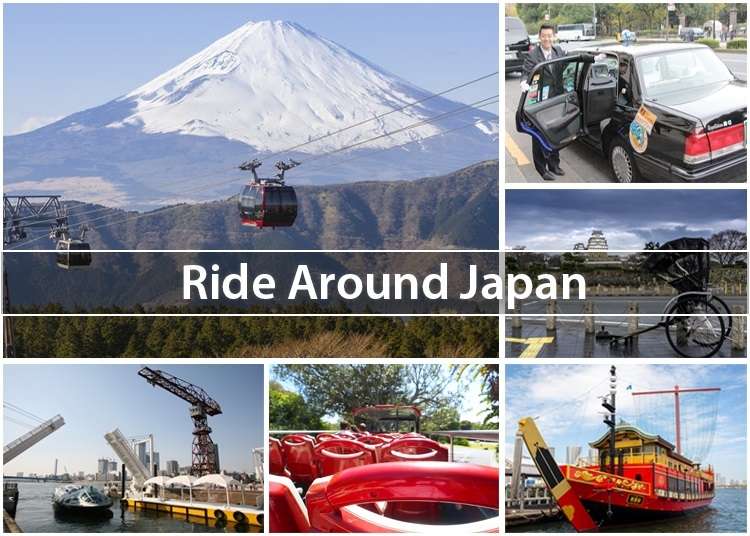 View Japan in comfort and ease by taking part in one of the many kinds of tours available. Experience the dazzling lights of urban Tokyo on a private taxi tour, the natural beauty of spring cherry blossoms from a traditional Japanese houseboat, or take historical rickshaw ride through some of the Japan's most famous streets. Luxurious dinner cruises offer a high class way to view the city, while sightseeing buses are perfect for casual tours. Nature lovers won't want to miss the chance to view an unforgettable landscape panorama from the view of a ropeway. Whether you prefer land, sea, or even air, there is no shortage of tours for you to enjoy the many sides of Japan!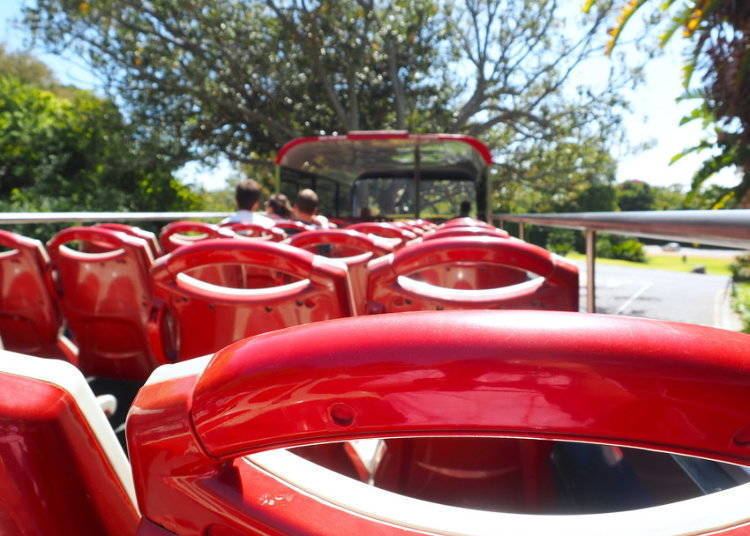 Sightseeing buses can be found in just about any major city in the world, and Tokyo is no exception. Double-decker buses provide a comfortable and convenient way to see the city. Multilingual audio guides available in English, Chinese, Korean, and Japanese allow visitors from both near and far, the chance to learn more about the city in the language of their choice. With the purchase of a 24 Hour Ticket, passengers can hop on and off as they please, visiting such spots as Asakusa, Odaiba, and Roppongi. Riding with an open rooftop makes the sights and sounds of the city even more exciting. However, this also means that you will want to make sure to check the weather and dress accordingly.
Address

Mitsubishi Building the first floor, 2-5-2, Marunouchi, Chiyoda-ku, Tokyo, 100-0005
View Map

Nearest Station

Tokyo Station (Tokaido Shinkansen Line / Hokkaido Shinkansen Line / Tohoku Shinkansen Line / Akita Shinkansen Line / Yamagata Shinkansen Line / Joetsu Shinkansen Line / Hokuriku Shinkansen Line / JR Tokaido Main Line / JR Yokosuka Line / JR Sobu Main Line (Rapid) / JR Keihin-Tohoku Line / JR Yamanote Line / JR Chuo Main Line / JR Keiyo Line / JR Ueno Tokyo Line / Tokyo Metro Marunouchi Line)
3 minutes on foot


Phone Number

03-3215-0008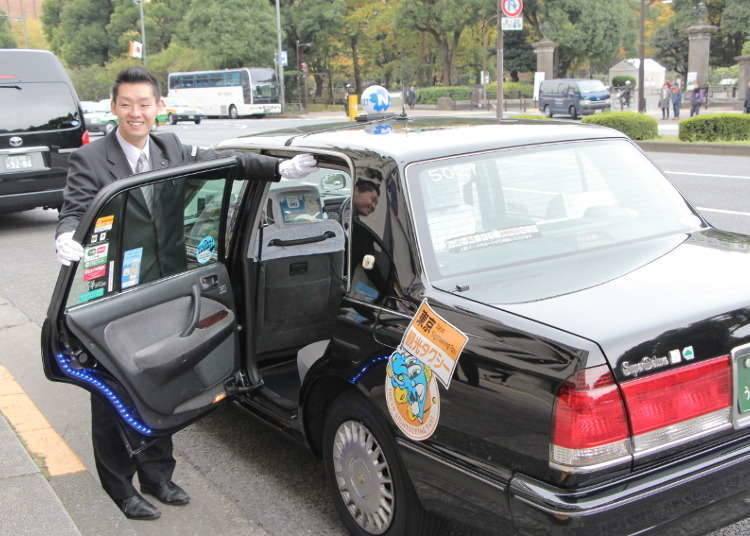 Sightseeing taxis can be found in major cities all around Japan. Not just a means to get to one's destination, sightseeing taxis are a service mainly offered to visitors as unique sightseeing tours, which feature a taxi driver who also acts as a personal tour guide! While navigating through the city streets, knowledgeable drivers provide history and trivia about the city, as well as information about current trends and upcoming events. The route, time, and duration is left entirely up to the passenger, so you can customize your sightseeing experience to suit your individual needs! Sightseeing taxis are an ideal choice for those who want to explore a city in a comfortable and private way.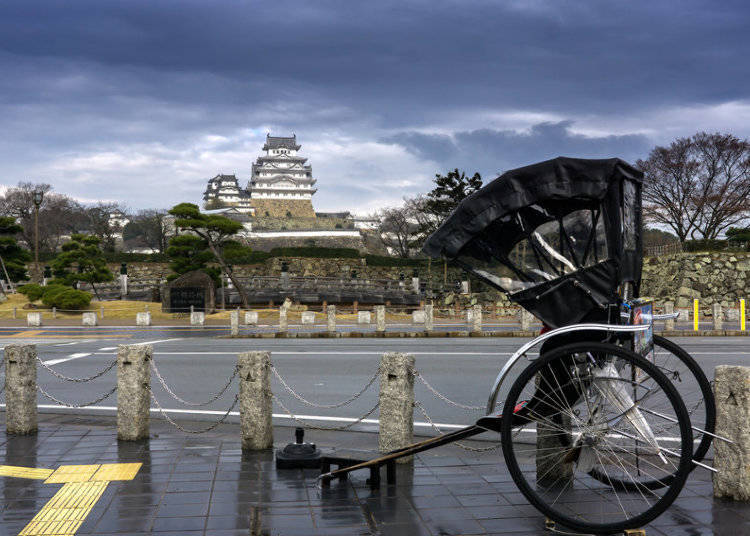 A rickshaw ride is one of the most unique means of seeing the sights of Tokyo. This man-powered cart, typically carrying 1-2 passengers (some may hold up to three), is one of the most traditional vehicles you'll find in Japan! One of the common places to experience this type of tour is in Asakusa, where you'll find a plethora of rickshaws lining the streets, their drivers welcoming customers to step in and take a ride. If you have your sights set on a particular course, you may also opt to book in advance. Quite a few rickshaw services offer tours in multiple languages, allowing passengers from many countries the chance to learn more about the city's history and culture. And passengers who truly wish to get into the traditional Japan spirit may also want to rent a kimono beforehand to wear while they ride through the colorful and bustling streets!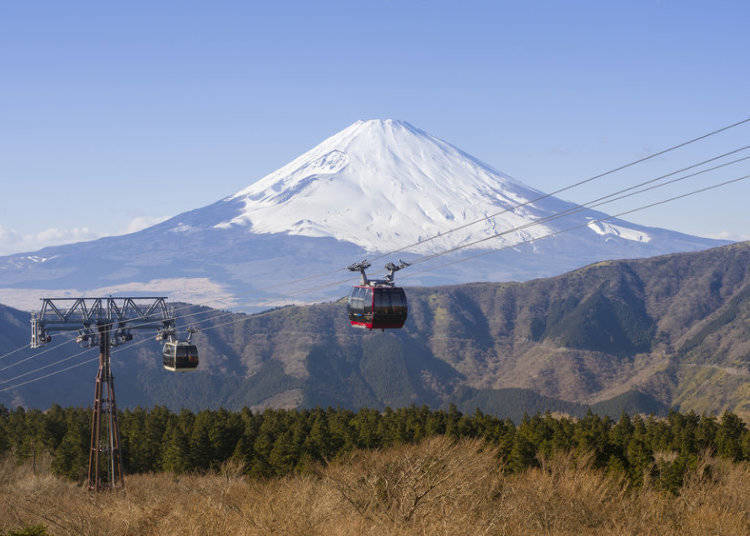 For viewing the scenery of Japanese nature, there is perhaps no more breathtaking means than by riding a ropeway. Located among popular mountainous areas, ropeways provide visitors a stunning aerial view of Japan's natural beauty. In fact, Japan's 4 kilometer Hakone Ropeway in Kanagawa is one of the longest in the world. If you are looking to step away from the more urban areas of Japan, why not take a ride on a mountainside ropeway for an incredible panoramic view far above the treetops?
Address

1300, Gora, Hakone-machi, Ashigarashimo-gun, Kanagawa, 250-0408
View Map

Nearest Station

Sounzan Station (Hakone Tozan Cable Car)


Phone Number

0465-32-2205
A yakatabune is an old fashioned houseboat, modeled after those belonging to the Japanese nobility of long ago. These boats cruise along rivers and provide options such as dining, historical tours, or even traditional performances, such as kabuki. Over 100 yakatabune can be found in Tokyo alone, offering a range of plans for those wishing to experience sightseeing in a relaxed manner, away from the busy streets. Exquisite traditional Japanese cuisine and impressive drink bars make these houseboats popular not only with foreign tourists, but locals as well. While these boats can hold a large number of passengers, it is generally required to make a reservation ahead of time. Yakatabune are especially popular during summer fireworks, and during cherry blossom season, so make sure to reserve as early as possible if you plan to ride during these times. Whether you choose a sunny daytime lunch cruise, or an elegant evening dinner cruise, you'll be assured an unforgettable experience.
Address

1-1-17, Higashishinagawa, Shinagawa-ku, Tokyo, 140-0002
View Map

Nearest Station

Kitashinagawa Station (Keikyu Main Line)


Phone Number

03-3471-4531
Address

1-21-1, Kitashinagawa, Shinagawa-ku, Tokyo, 140-0001
View Map

Nearest Station

Kitashinagawa Station (Keikyu Main Line)


Phone Number

03-3471-9267
Address

3-1-1, Harumi, Chuo-ku, Tokyo, 104-0053
View Map

Nearest Station

Kachidoki Station (Toei Oedo Line)


Phone Number

03-3680-5755
Address

1-23-20, Azumabashi, Sumida-ku, Tokyo, 130-0001
View Map

Nearest Station

Asakusa Station (Tokyo Metro Ginza Line / Toei Asakusa Line / Tobu Isesaki Line (Tobu Sky Tree Line) / Tsukuba Express)


Phone Number

03-3679-3576
Address

2-13-11, Hamamatsucho, Minato-ku, Tokyo, 105-0013
View Map

Nearest Station

Hamamatsucho Station (JR Keihin-Tohoku Line / JR Yamanote Line)


Phone Number

03-3432-8648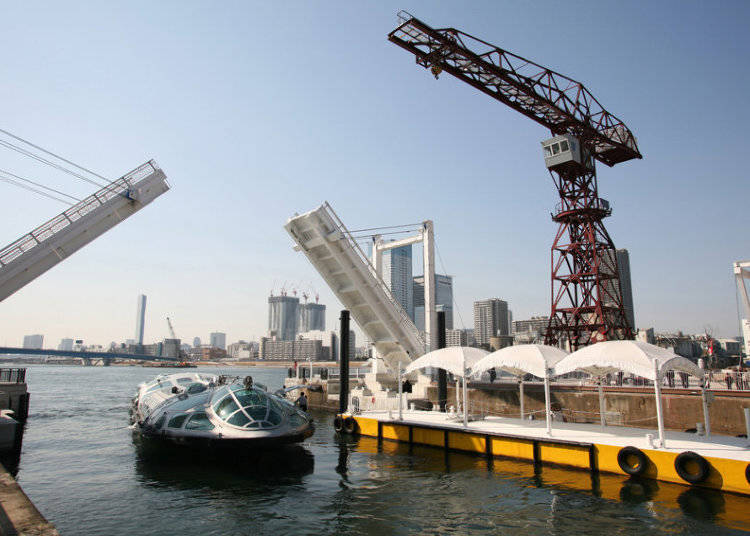 A modern style boat cruise is another way to travel through Japan's waters. Guests can easily relax on these comfortable vessels that were designed for sightseeing. See a nighttime view of Odaiba's magnificent Rainbow Bridge from Tokyo Bay, or bask in the colorful wonder of Hakone's fall foliage. Whether you love the bright lights of the big city or prefer to convene with nature, if seeing your favorites along gentle waves sounds like your dream tour, Japan is sure to have the boat cruise for you!
Address

1, Ecchujima, Koutou-ku, Tokyo, 135-0044
View Map

Nearest Station

Etchujima Station (JR Keiyo Line)


Phone Number

03-5653-3326
Address

45-3, Motohakone, Hakone-machi, Ashigarashimo-gun, Kanagawa, 250-0522
View Map

Nearest Station

Kowakidani Station (Hakone Tozan Railway)
38 minutes by bus


Phone Number

0460-83-6351
Address

161, Hakone, Hakone-machi, Ashigarashimo-gun, Kanagawa, 250-0521
View Map

Nearest Station

Hakone-Yumoto Station (Hakone Tozan Railway)

*This information is from the time of this article's publication.