Game Centers are one of the spots where you must go when you visit Japan. Let's focus on several of its points.
What is a Game Center?
It is an amusement facility where various kinds of experience-type games are installed. There are many game centers in many towns in Japan, including urban areas. Every day many people visit them, and there are always people coming and going.
Opening hours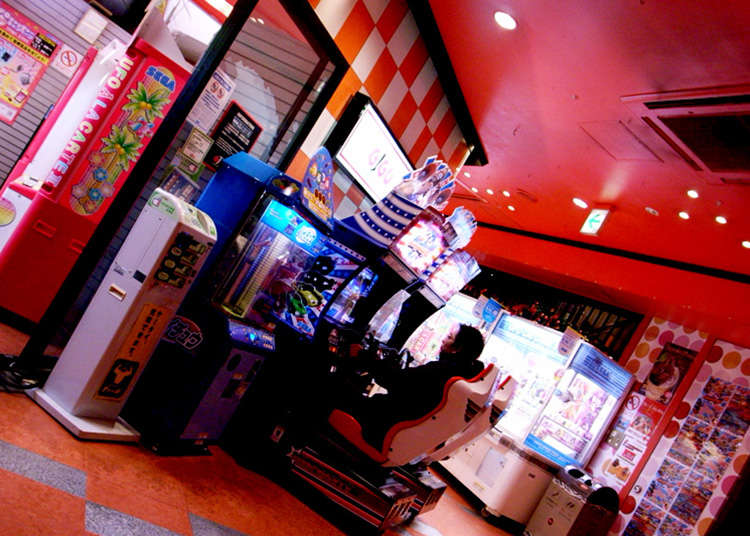 Game Centers are open until late at night. Quite a lot of them are open early in the morning and also in the afternoon so you can go in without being afraid.
Experience-type games
There are various experience-type games at the game center, such as shooting games, rhythm games, dance games, horror games, and driving games. You can enjoy pushing buttons, using toy guns, and so on. You can play most games at just 100 or 200 yen a try, so try out whatever games you are interested in.
Sports games
Some Game Centers provide sports games. Some of them have air hockey that can be enjoyed by two players and basketball shooting games. They are on the small side because they are made for Japanese people. However, it may help you to prevent lack of exercise while traveling.
Purikura
Purikura originally meant "Print Club", a photo booth where you can take small sticker-type photos. Not only you can take photos, you can also decorate them by drawing and stamping things on the screen before they are printed out. The latest machines have functions such as making your skin beautiful with many lights, making your eyes larger, and even making your legs long and slender.
Coin Games
Besides these, there are also other fun games. One of them is a coin game. You borrow fictitious gold coins using cash money, and increase the number of coins with various coin games. Although the coins cannot be exchanged for items, the various elaborate coin games are worth playing.
UFO catcher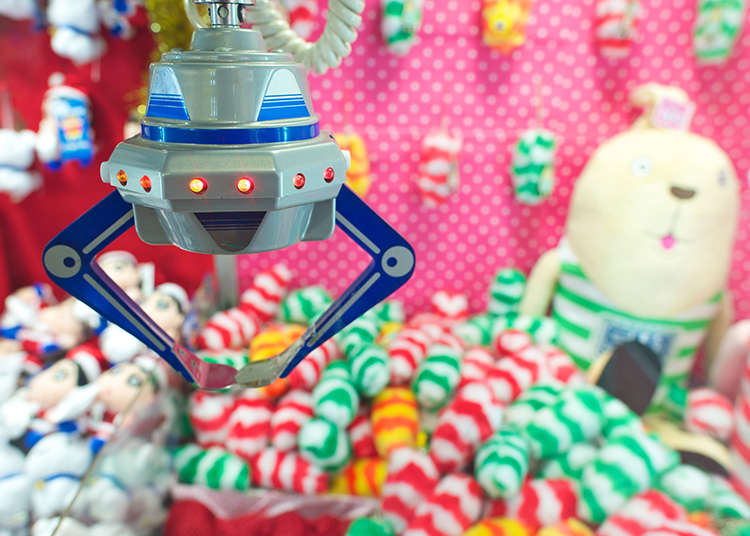 Above all, the UFO catcher is a must. You operate disk-shaped tongs shaped like a UFO with buttons, and try to get an item, such as a stuffed toy, out of the glass case. You can push the buttons only once for each direction, so it requires concentration.
*This information is from the time of this article's publication.