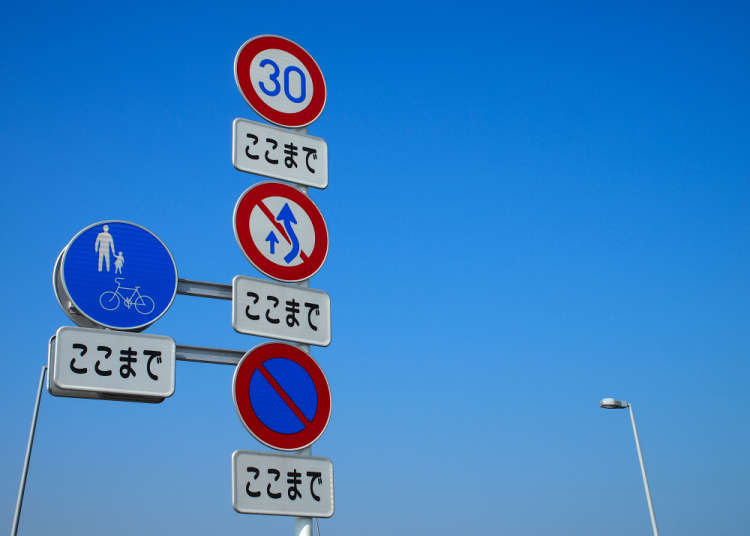 In Japan, there are Japanese traffic rules. As the saying "when in Rome, do as the Romans do" suggests, it is important to properly understand and follow rules in a foreign country. Especially when talking about rules on the road, its violation may lead to a risk of death. Please refer to the following basic road signs which are seen in Japan.
Regulatory related signs: to indicate prohibitions
No entry
No U-turn
No parking
Regulatory related signs: to indicate there is some kind of limitations for passing
Maximum speed limit
One-way
Stop
Indications: to show specific means of passing
Pedestrian crossings
Stop line
Center line
Warnings: to alert the drivers
Lane decrease
Traffic lights ahead
Uneven road surface
Direction boards: to show names, directions, and distances
Previous notice for direction and common name of the road
Directions and distances
National Highway numbers
Parking lot
*This information is from the time of this article's publication.