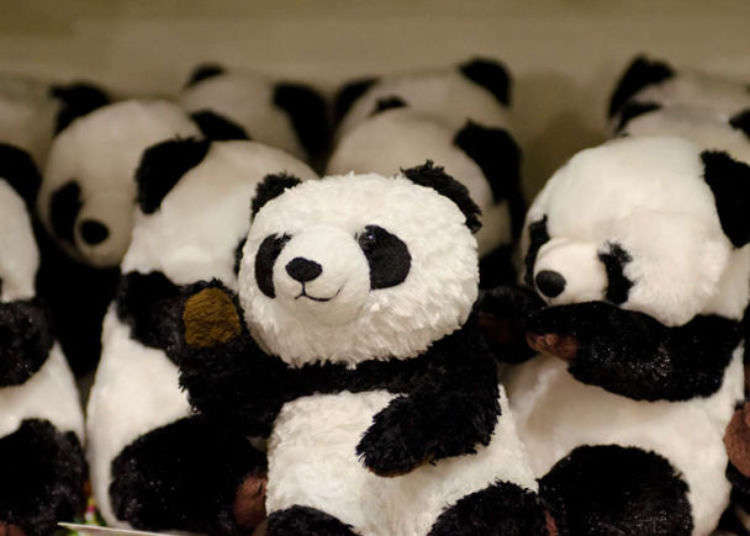 Bathing in smoke at Sensoji Temple
When it comes to a popular sightseeing spot in Asakusa, it is Sensoji Temple. In front of its main hall, you will see a spot where smoke rises. This is one of the Buddhist ritual articles called jokoro (a large incense burner). This is to burn a senko, an incense stick, which gives out a scent. It is a religious belief that rubbing the smoke over wounded parts of your body will make your wounds heal.
Address

2-3-1, Asakusa, Taitou-ku, Tokyo, 111-0032

Nearest Station

Asakusa Station
・ Tokyo Metro Ginza Line
・ Toei Asakusa Line
・ Tobu Isesaki Line (Tobu Sky Tree Line)
・ Tsukuba Express
5 minutes on foot

Phone Number
Trying Japanse snacks
Sensoji Temple's 250-meter approach from Kaminarimon (an entrance gate) leading to Hozomon (another entrance gate) is a commercial street called Nakamise-dori Street. On both sides of the street, there are shops selling perfect takeaway Japanese snacks such as dango (dumplings), senbei (rice crackers), and ningyo-yaki (doll-shaped cakes). They are cheap, and you can buy from 1 piece, so do try Japan's comfort food. However, it is etiquette not to enter shops with your mouth full, and not to eat and drink in front of shops.
Becoming a ninja
The amusement park called Hanayashiki has a long history in Asakusa. Here, you can experience being a ninja (reservation is required). Items used for dressing up as a ninja will be perfect souvenirs from Japan. *The image is just a sample
Asakusa Hanayashiki
浅草花やしき
Address

2-28-1, Asakusa, Taitou-ku, Tokyo, 111-0032

Nearest Station

Asakusa Station
・ Tokyo Metro Ginza Line
・ Toei Asakusa Line
・ Tobu Isesaki Line (Tobu Sky Tree Line)
・ Tsukuba Express
3 minutes on foot

Phone Number
Trying a comic foreground
When in Asakusa, you have got to try a comic foreground. A comic foreground is a panel with a character picture with its face cut out. Stick your face out in the cutout when taking a photo, and you will have a photo as if you are dressed in the character's clothing. In Asakusa, there are comic foregrounds of, such as, a character carrying a Sanja Matsuri Festival's mikoshi (a portable shrine), Japanese comedians, and many others. Do look for them while you walk around.
Taking a ride on a water bus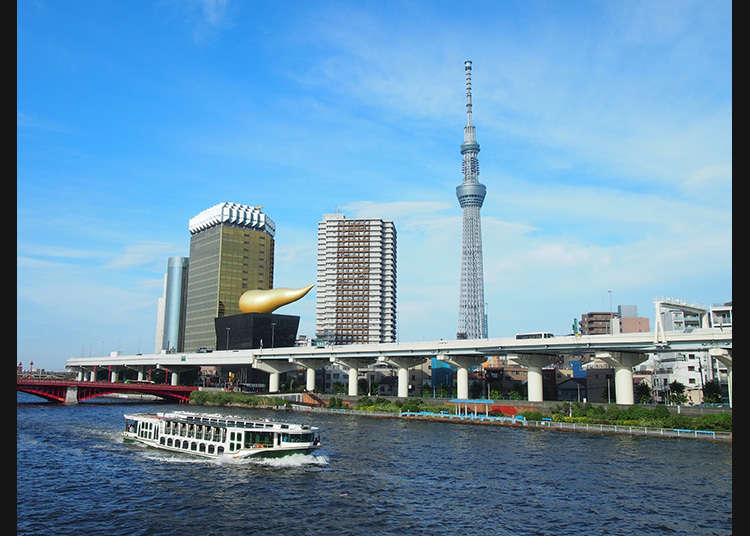 A water bus takes you around the area slowly as you watch views of Tokyo from the water. We recommend that you take the 40-minute Sumida River Line course that connects Asakusa and Hinode Pier. Have a look at an image of Tokyo with different bridges, where old things and new things come together.
TOKYO CRUISE Sumidagawa Line
東京観光汽船 隅田川ライン
Address

1-1-1 Hanakawado, Taito-ku, Tokyo 111-0033, Japan
Buying pandas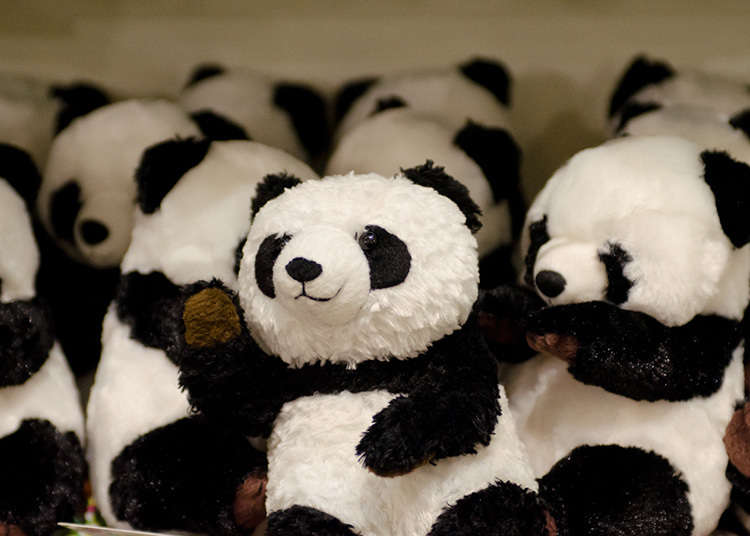 Everyone's favorite is Ueno Zoo's giant pandas. Their bodies covered with fluffy black and white fur are simply cute, and they attract many people. At all souvenir shops in Ueno, you will find many cute panda items such as stuffed dolls and key rings.
Drinking at izakaya (Japanese-style pubs)
Many casual-style izakaya pubs line up in Hoppy-dori near Sensoji Temple. You can enjoy eating and drinking in an open and relaxed atmosphere with tables placed in front of shops. Shops are always crowded with regular customers, but they warmly welcome tourists. A Shitamachi-style (old town-style) interaction is one of the great things about drinking at izakaya pubs.
Asakusa Hoppe Street
浅草ホッピー通り
Address

2-5 Asakusa, Taito-ku, Tokyo 111-0032, Japan
Feeling Asia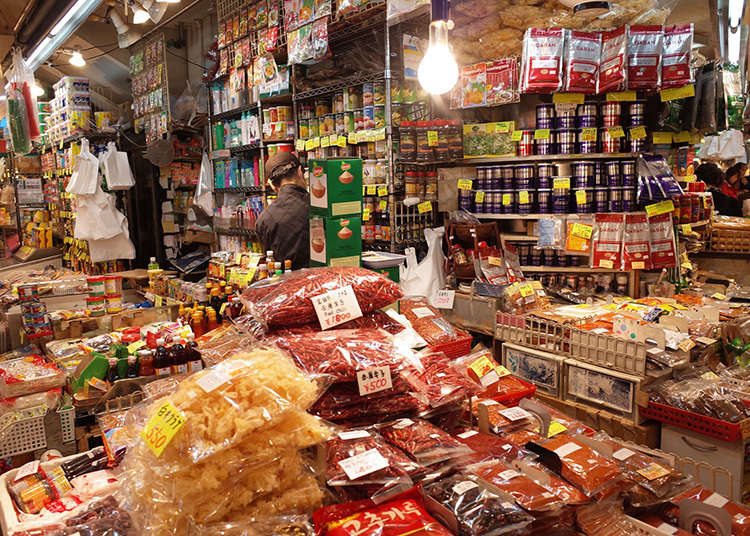 The basement food store inside Ameyoko Center Building is a place that makes you feel like you are in Asian countries such as China, Korea, and Thailand without actually leaving Japan. Everything Asian from spices and condiments to fresh fish and vegetables from these countries can be found here. Enjoy the chaotic atmosphere that only Asia can offer.
Ameyoko Center Building
アメ横センタービル
Address

Ameyoko-cho Arcade center Building B1~5 floor, 4-7-8, Ueno, Taitou-ku, Tokyo, 110-0005

Nearest Station

Keisei Ueno Station
・ Keisei Main Line
・ Narita Sky Access
3 minutes on foot

Phone Number
Making a visit to Benten-do (a Buddhist temple)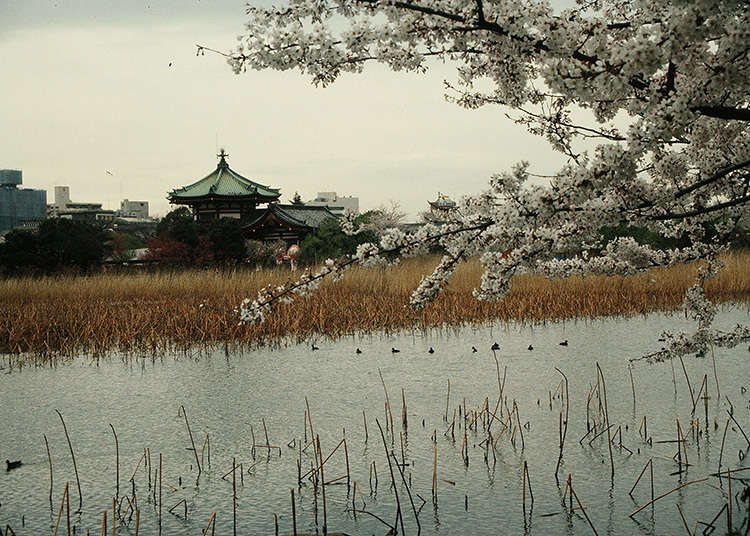 Benten-do is located on top of the floating Nakanoshima in Shinobazu Pond at Ueno Park. Its unique hexagonal building catches everyone's eyes. Benzaiten (a Buddhist goddess), enshrined in the building, is said to bring luck in academics, arts, fortune, and love. Lotus flowers, blossom fully from spring to summer, are worth seeing.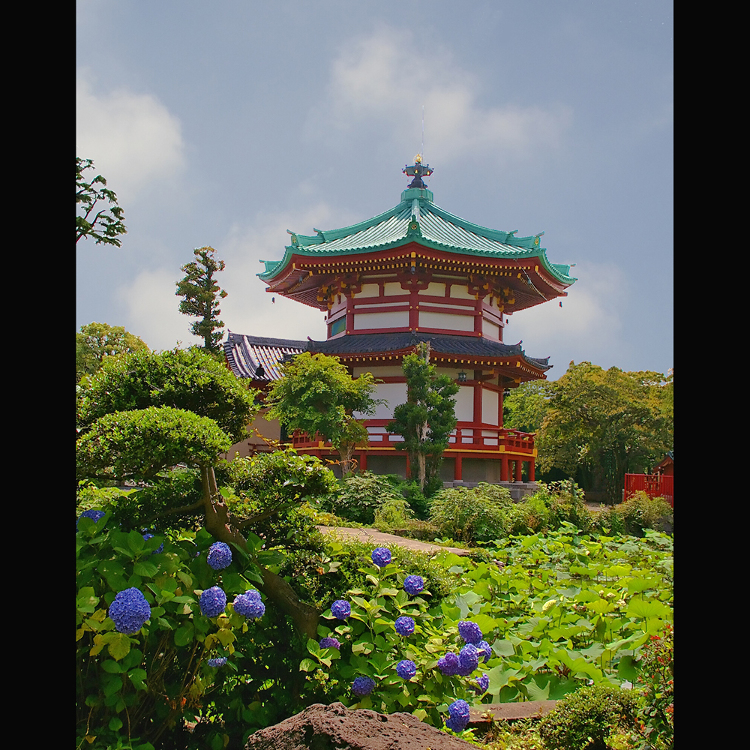 Shinobazunoike Bentendo
不忍池辯天堂
Address

2-1, Uenokouen, Taitou-ku, Tokyo, 110-0007

Nearest Station

Ueno Station
・ Hokkaido Shinkansen Line
・ Tohoku Shinkansen Line
・ Akita Shinkansen Line
・ Yamagata Shinkansen Line
・ Joetsu Shinkansen Line
・ Hokuriku Shinkansen Line
・ JR Keihin-Tohoku Line
・ JR Yamanote Line
・ JR Tohoku Main Line
・ JR Utsunomiya Line
・ JR Takasaki Line
・ JR Joban Line
・ Tokyo Metro Ginza Line
・ Tokyo Metro Hibiya Line
8 minutes on foot

Phone Number
Watching TOKYO SKYTREE(R)
TOKYO SKYTREE(R), the world's tallest free-standing broadcasting tower. This grand tower can be viewed from many places in Tokyo. Especially from nearby Asakusa and Ueno areas, you can enjoy views from different angles. It is very unique to Tokyo that traditional temples and shrines can be viewed together with the tower. The tower reflected on the river water, that can be seen from Jikken Bridge over Yoko-jikken River, is also popular.
Tokyo Skytree (R)
東京スカイツリー(R)
Address

1-1-2, Oshiage, Sumida-ku, Tokyo, 131-0045

Nearest Station

Tokyo Skytree Station
・ Tobu Isesaki Line (Tobu Sky Tree Line)

Phone Number
*This information is from the time of this article's publication.
---