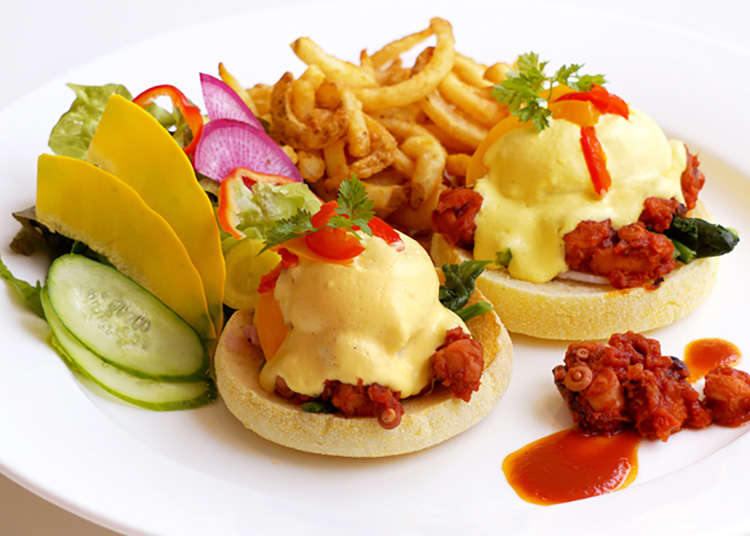 These days the importance of "breakfast" has been reviewed. It is true that we can spend the day energetically after a delicious breakfast. This time let me introduce restaurants in Tokyo where you can eat overseas breakfast. Let's charge the energy in the morning!
Eat the standard NY breakfast in Tokyo! eggcellent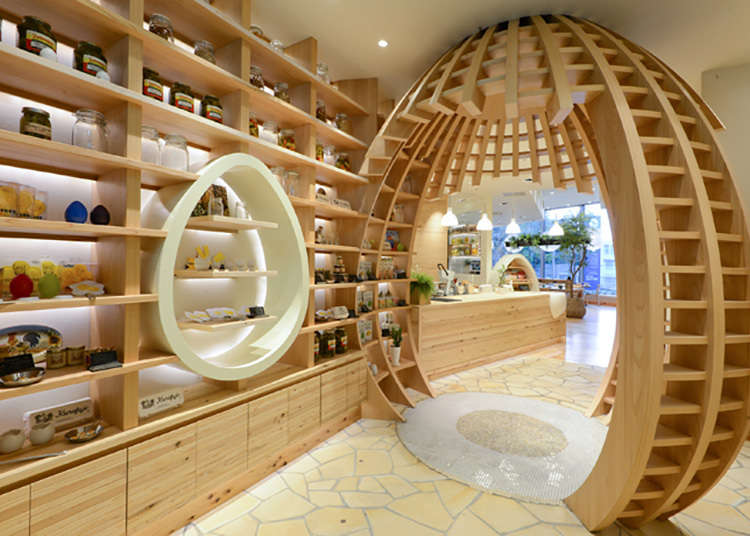 eggcellent is in Roppongi Hills. You can eat "excellent" egg dishes made with fresh organic eggs delivered directly from the farm every morning. The interior of the restaurant is decorated with the motif of eggs. You will be excited at its stylish and cute atmosphere.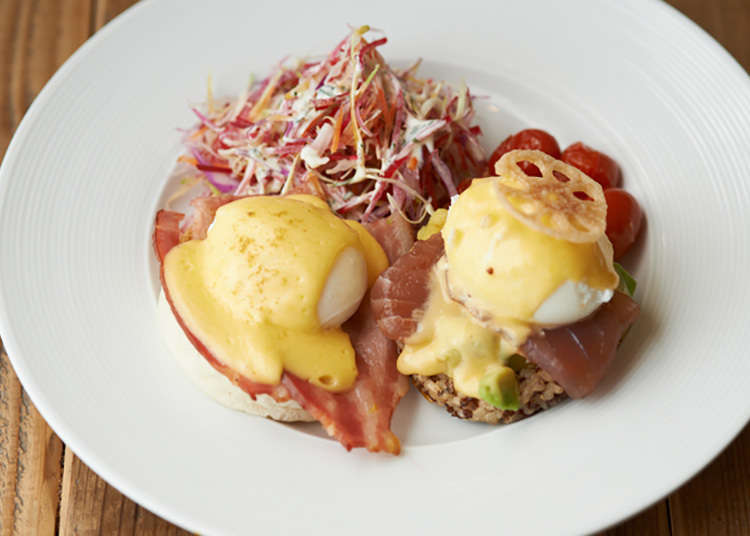 New York standard breakfast Eggs Benedict is a chef's speciality dish bringing the maximum flavor of fresh eggs. The recommended dish is "half & half" Eggs Benedict. You can enjoy two dishes on one plate, standard Eggs Benedict using English muffins and another version with quinoa. The Eggs Benedict using healthy quinoa offers plenty of nutrition! Homemade springy English muffin is also delicious. Bacon and breads are coated by rich eggs, and making an exquisite harmony.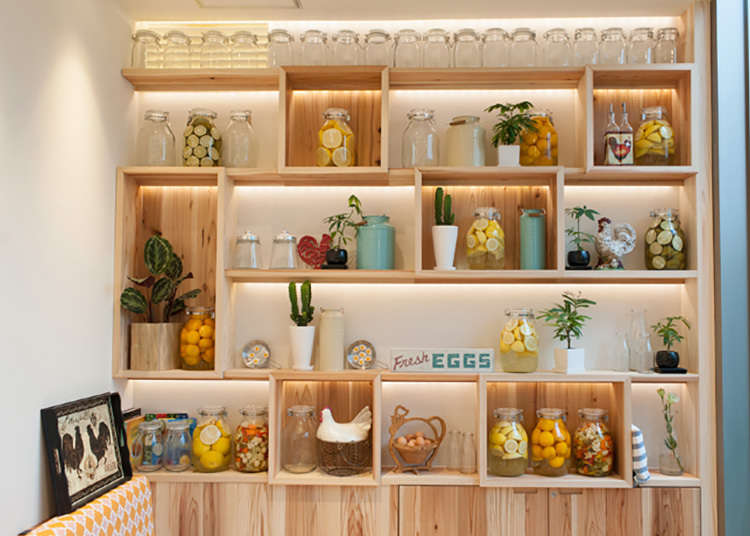 Enjoy New Yorker feeling in a spacious and charming restaurant!
eggcellent

eggcellent

Address

1F Hollywood plaza, 6 Chome-11-1 Roppongi, Minato, Tokyo 106-6108
Hawaiian atmosphere ISLAND VINTAGE COFFEE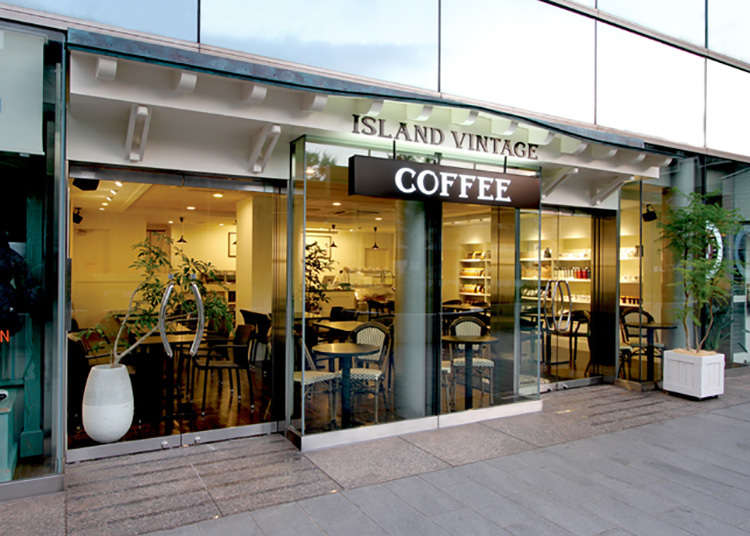 Hawaiian cafe ISLAND VINTAGE COFFEE is also one of the featured restaurants. You can eat big size sandwiches and salads just like in Hawaii. They go extremely well with delicious Hawaiian powder coffee!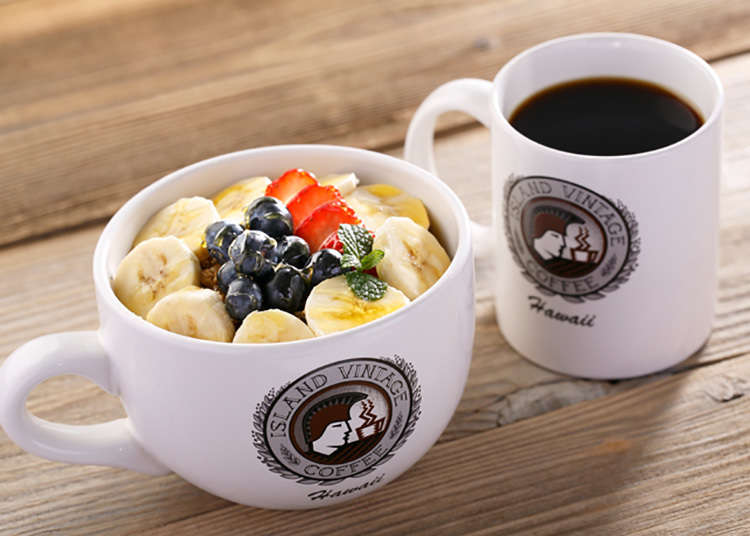 The specialty menu, Acai Ball is made with plenty of organic granola and organic honey imported from Hawaii. If you are alone, half size is perfect. Granola, banana, blueberry and strawberry are topped on the cold sherbet-like acai. Also the crunchiness of granola is fun! Organic granola has a gentle taste that is brought out as you keep chewing. You may want to eat it again when you leave the restaurant!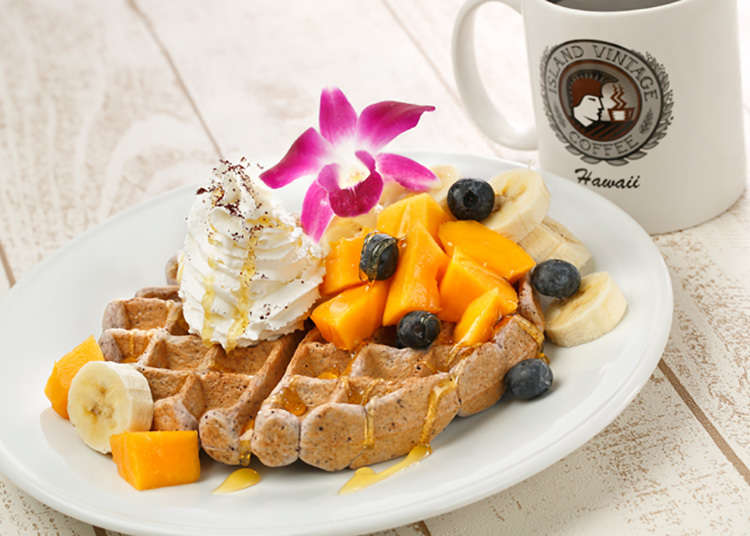 When you come to Aoyama branch, the dish to have is Island waffle, limited menu to Aoyama branch only. There are plenty of fresh fruit on waffles with acai flavor. Their outside is crunchy and crispy, but inside is springy. Once you experienced this texture for the first time, you will surely be addicted.
Enjoy Aloha mood and be happy!
ISLAND VINTAGE COFFEE Aoyama

ISLAND VINTAGE COFFEE 青山店

Address

1F Aoyama Oval Bild, 5-52-2, Jingumae, Shibuya-ku, Tokyo, 150-0001
Hanami, the breakfast you can choose from 18 countries.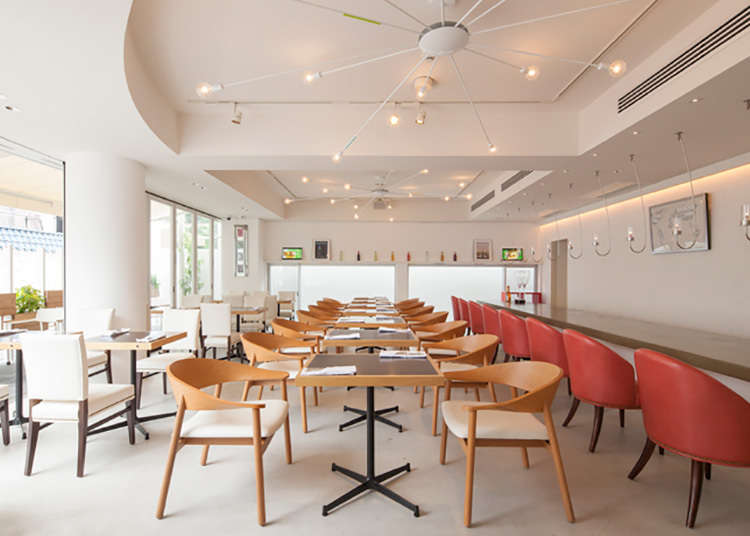 hanami is on the back street of Omotesando. Amazingly, breakfast from 18 countries in the world is available in this restaurant. Inside of the restaurant is decorated with the image of a luxury hotel, and it has clean and open atmosphere. There are breakfast you cannot image from just the country names lined-up from Portugal, Morocco and Norway that make you happy.
If you cannot decide what to eat, Manhattan is recommended. It is a basic breakfast with bagel, scrambled egg, bacon, smoked salmon and cream cheese salad. The main bagel is the heavy NY bagel which is scarce in Japan. It goes perfectly well with smoked salmon, cream cheese, and soft and creamy scrambled egg.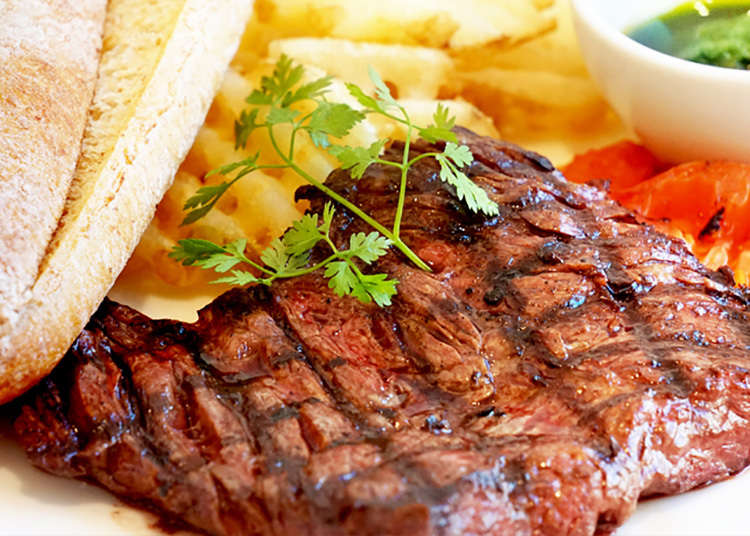 If you want to have a huge breakfast, choose Argentina breakfast. It has 300 gram of steak, both the volume and the impact is exceptional!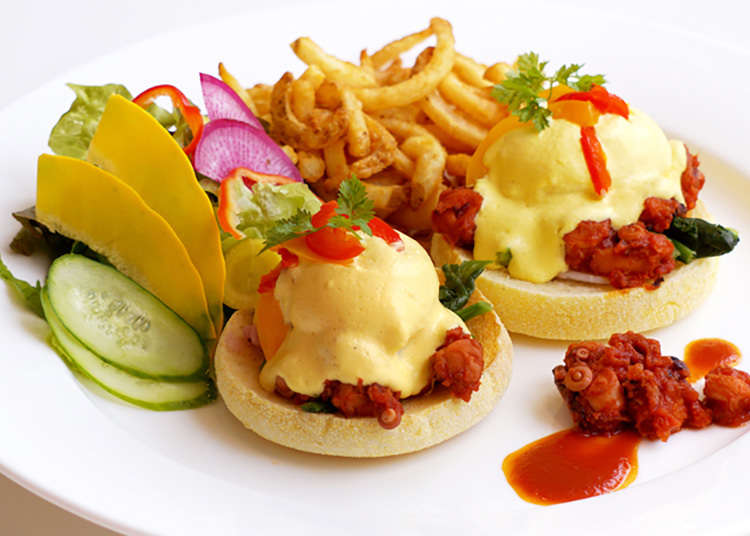 If you seek novelty, how about Portuguese breakfast? It is a Portuguese-style Eggs Benedict that is eggs and octopus on an English muffin with crispy surface. You can enjoy both boiled octopus and raw octopus! You will be excited at the variety of menu and the taste of dishes in this restaurant. Enjoy petit trip feeling with the breakfast from the country you admire!
Hanami

hanami

Address

5-3-8, Jingumae, Shibuya-ku, Tokyo, 150-0001
Area

Category

Articles Genre
*This information is from the time of this article's publication.