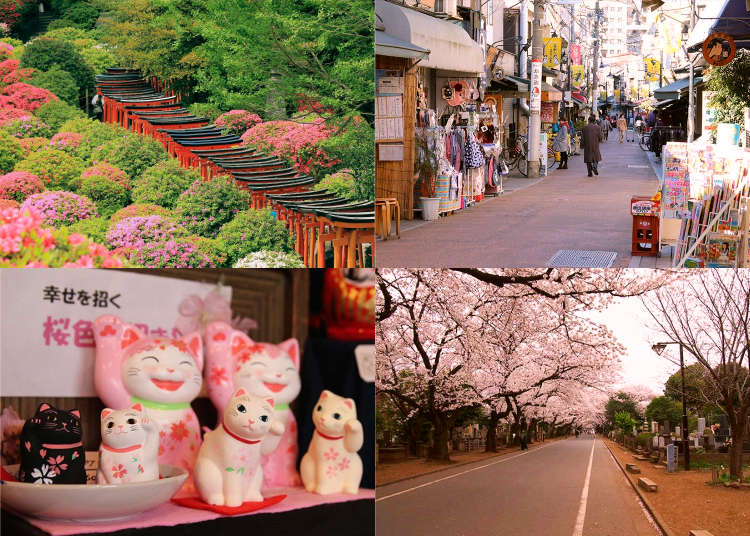 In the north-eastern region of Tokyo lies the quiet sanctuary of Yanesen, where visitors can glimpse into a Japan of yesteryear. Yanesen comprises the areas of Yanaka, Nezu and Sendagi (taking the first letters of each name), each dotted with shrines, temples and small shops. Because the areas escaped World War II bombings, they have retained their original charm. Meander along quaint narrow streets, see old Japanese houses and shops, watch craftspeople prepare arts and crafts in authentic ways, and eat traditional sweets and snacks.

A visit to Yanesen provides an intriguing contrast to the more common scenes of modern Tokyo, such as the crowds at Shibuya Crossing, the buzz of electronics in Akihabara, dizzying lights of Shinjuku, and futuristic buildings of Odaiba. Here are 10 things you can do when you visit Yanaka, Nezu and Sendagi, for an enchanting insight into Japan's past.
Pass Through the Torii of Otome Inari at Nezu Shrine!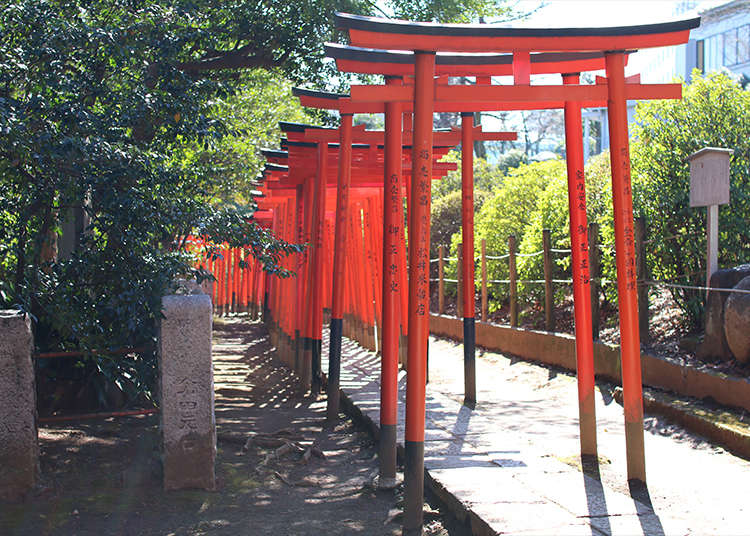 Nezu Shrine is an old shrine that is said to have been established by Yamato Takeru over 1,900 years ago. Its precinct is a well-known spot to see blooming azaleas, along with seven items that have been designated as Important Cultural Properties, including the shrine pavilion and karamon (a type of gate). After visiting the main shrine, pay a visit to Otome Inari Shrine and pass through the torii (gates) situated over the approach. These gates were dedicated by the worshipers as a token of their prayer and appreciation. The sight of layers of torii is so beautiful that the magnificent appearance will purify your spirit.
Address

1-28-9, Nezu, Bunkyo-ku, Tokyo, 113-0031
View Map

Nearest Station

Nezu Station (Tokyo Metro Chiyoda Line)
5 minutes on foot


Phone Number

03-3822-0753
Snack While Strolling Along Yanaka Ginza Shopping Street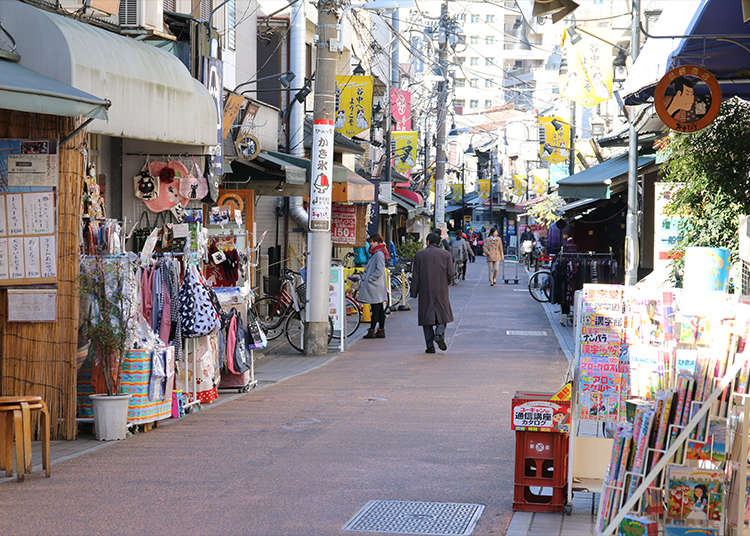 Yanaka Ginza Shopping Street is located within a five-minute walk from Nippori Station. About 70 stores are situated along both sides of the narrow alley which runs about 160 meters in length. As you are strolling along the street, delis give off delicious smells, and you will be excited by shopkeepers' lively shouts. People can typically be found strolling and snacking here. Enjoy a taste of the downtown, including freshly-fried crispy Genki Menchi Katsu (a domestic beef minced meat cutlet) from Niku no Suzuki, and Chonmage Imo, sweet potatoes sprinkled with sesame seeds, from Chonmageimo Tamaru.
Menchi Katsu: A Perfect Snack for Strolling
Niku no Suzuki was established in 1933. Originally a specialized wagyu (Japanese beef) butcher shop, it later became a deli. They created Genki Menchi Katsu (a deep-fried minced meat cutlet). Well-blended, quality belly and thigh minced meat cutlets are deep fried in lard and very juicy. Another butcher in Yanaka Ginza, Niku no Sato, is also selling Menchi Katsu, and its taste is superb. So why not try both to make a comparison?
Address

3, Yanaka, Taitou-ku, Tokyo, 110-0001
View Map

Nearest Station

Nippori Station (JR Keihin-Tohoku Line / JR Yamanote Line / JR Joban Line / JR Ueno Tokyo Line / Nippori-Toneri Liner / Keisei Main Line / Narita Sky Access)
5 minutes on foot

Learn about Japanese Graves by Walking in Yanaka Cemetery
Yanaka Cemetery is located in the Yanaka temple quarter, and its site is a vast 100,000 square meters. Despite being a cemetery, it's far from being gloomy. It is full of greenery, allowing you to appreciate the beauty of the four seasons in Tokyo. A typical Japanese burial consists of laying a gravestone, onto which one's postmortem name is inscribed, and after cremation, the ashes of the deceased are placed underneath. Bereaved family will visit their grave from time to time, dedicate flowers and Japanese cakes, and then pay tribute to their deceased ancestors in front of the grave. Many famous painters, scholars of literature, actors, and politicians are buried in this cemetery. It would be interesting to find their graves by following signposts in a maze of paths. Keep in mind that the cemetery is a sacred place, so make sure to stroll quietly and respectfully. (C) Tokyo Metropolitan Park Association
Yanaka Cemetery

谷中霊園

Address

7-5-24 Yanaka, Taito-ku, Tokyo, 110-0001
Taste a Japanese Traditional Cultural Item, Amezaiku, in Sendagi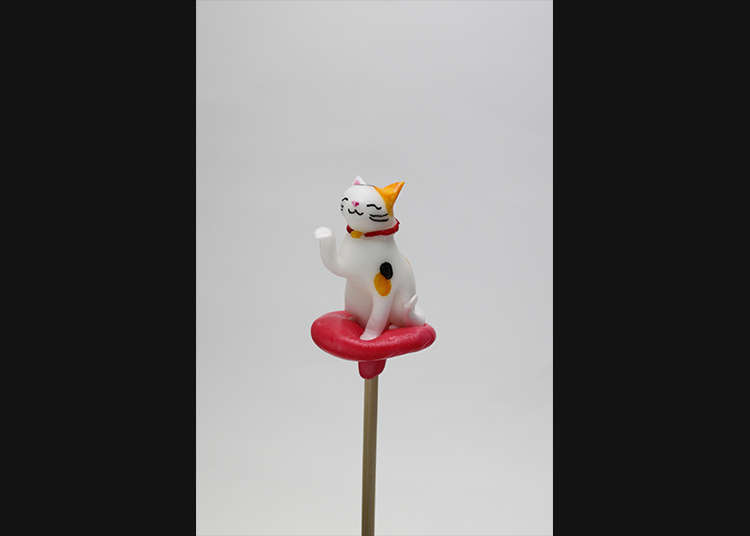 Amezaiku is one of Japan's traditional cultural products. To make amezaiku, a craftsman softens candy with heat and then creates beautiful shapes using only hands and scissors. It's said to have started from the 8th century. In the 1600s, craftsmen made and sold Amezaiku in town. If you wish to take a close look at a craftsman's handiwork and purchase some Amezaiku, you must go to Amezaiku Yoshihara. In the shop, there is a craftsman who quickly creates various types of beautiful figures using thick starch syrup. Witness Japanese traditional cultural craftsmanship and enjoy the taste of Amezaiku.
Amezaiku Yoshihara

あめ細工 吉原

Address

Tomoe Building 1F, 1-23-5 Sendagi, Bunkyo-ku, Tokyo, 113-0022, Japan
Purchase Japanese Retro Goods in Yanaka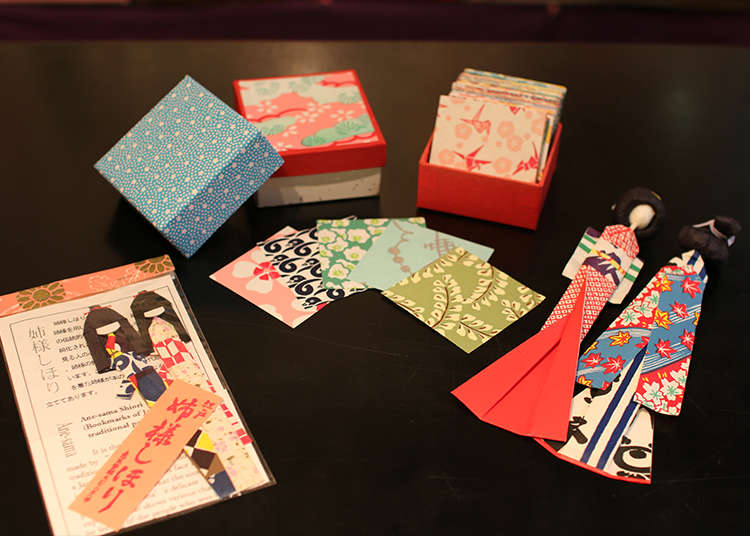 Isetatsu, a specialized store of Edo chiyogami (colorful washi paper) was established in 1864. The founder, Tatsugoro, started business as a publisher of nishiki-e (ukiyo-e color prints), as well as chiyogami paper. Edo chiyogami features brilliant colors printed with a carved woodblock with patterns in washi paper. The store is packed with a wide range of products from small items made with Edo chiyogami to tenugui (cotton hand towels), and paper napkins. Beautiful small items inspired strongly by Japanese traditional culture will be well-received as souvenirs.
Isetatsu

いせ辰

Address

2-18-9 Yanaka, Taito-ku, Tokyo, 110-0001
Yanaka is Known for Cats! Purchase an Array of Cat Paraphernalia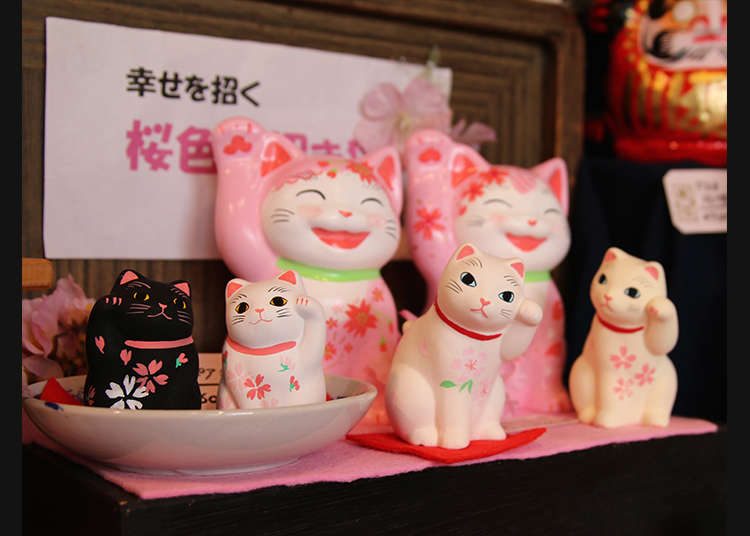 A vicinity of Yanaka Ginza Shopping Street is known as a sanctuary for cat lovers and dotted with stores dealing in cat motif goods, as well as cat cafes. Yanaka Shippoya's doughnuts and Maneki-ya's Fuku Nyan Yaki cakes found in the Yanaka Ginza Shopping Street are sweets that receive attention for their cute cat shape. Kaiun Yanakado, located close to Sendagi Station of Tokyo Metro, is very popular for their large collection of mankei neko, the beckoning cats that are considered to be lucky charms. In the shop, there is a cafe space to paint your beckoning cat while also enjoying cakes. Needless to say, you can take home your hand painted maneki neko with you!
Kaiun Yanakadou

開運 谷中堂

Address

5-4-3 Yanaka, Taito-ku, Tokyo, 110-0001
Paint While Eating Cake in Yanaka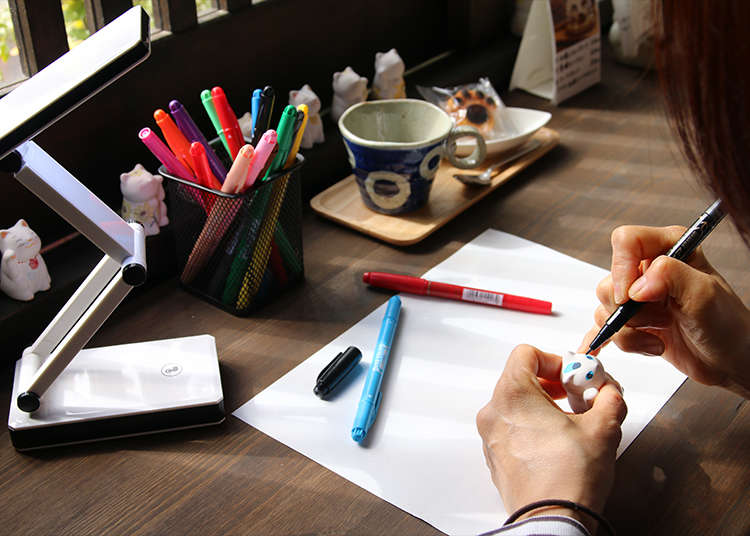 Café Nekoemon is located in one of four terraced houses at Misaki-zaka. In this cafe, you can paint your beckoning cat while having cat-shaped cakes with coffee or tea. Paint a white palm-sized maneki neko with felt pens as you like. Cat-shaped Mont Blanc cake and eclairs are so cute that you may just hesitate to eat them!
Cafe Nekoemon

カフェ猫衛門

Address

5-4-2 Ueno Sakuragi, Taito-ku, Tokyo, 110-0001
Try Some Old-Fashioned Japanese Sweets in Yanaka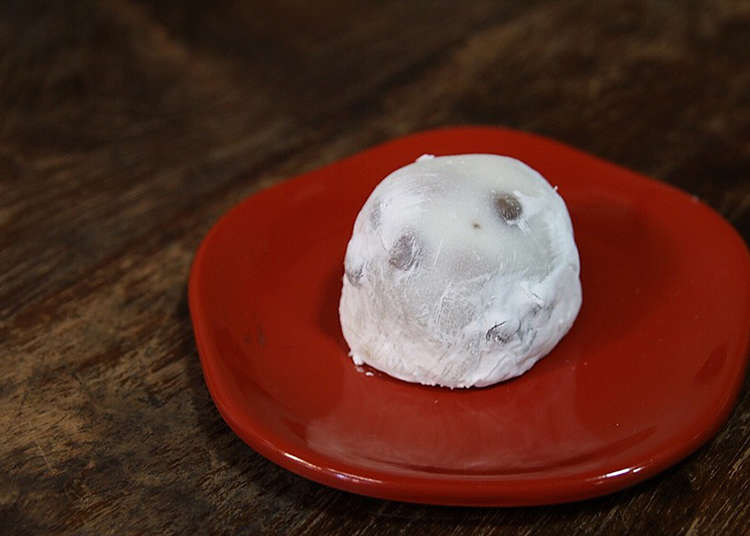 Yanaka-Okanoeisen is a Japanese sweet shop established in 1900. Its elegant wooden store, considered a landmark of Yanaka and it has become one of sightseeing spots in the walking path from Yanaka to Ueno. The store prides itself on its Mame Daifuku (soft mochi cake filled with sweet bean paste) and its baked cake called Ukigusa. Each sweet is traditionally made by hand. The shop owner said that they could not do mass production, instead determined to maintain their quality to satisfy their customers. Just as promised, you can taste each item's tender sweetness spreading in your mouth as you take a bite. There are several well-established Japanese sweet shops in Yanesen. You must stop by during your stroll.
Yanaka-Okanoeisen

谷中岡埜栄泉

Address

6-1-26 Yanaka, Taito-ku, Tokyo, 110-0001
Appreciate Artwork in a Yanaka Museum Converted from the Residence of a Famous Sculptor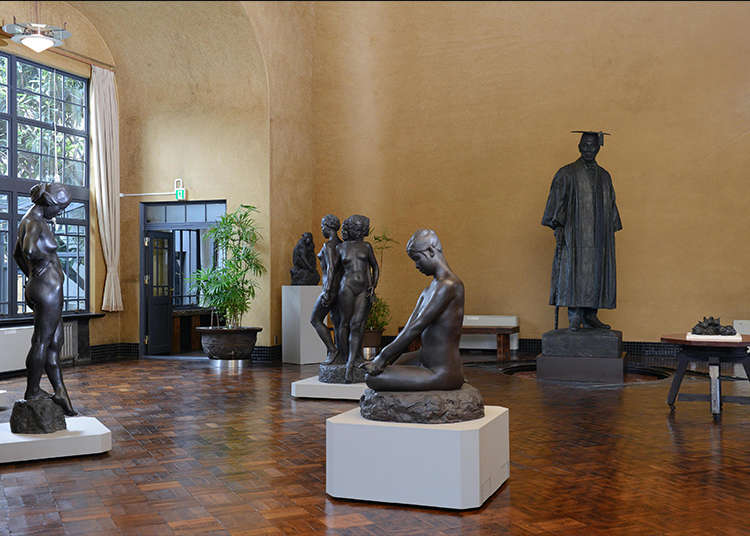 In the Asakura Museum of Sculpture, the studio of a leading sculptor of modern Japan, Fumio Asakura is open to the public as a museum. This building was used by Mr. Asakura as his studio and residential house for 29 years from 1935. In the museum, you can enjoy his sculptured works exhibited mainly in the studio as well as its open Japanese garden designed with unique ideas. Since the building originally was used as a private house, take your shoes off and put socks on when you enter the building. Slippers and bare feet are not allowed.
Address

7-18-1, Yanaka, Taitou-ku, Tokyo, 110-0001
View Map

Nearest Station

Nippori Station (JR Keihin-Tohoku Line / JR Yamanote Line / JR Joban Line / JR Ueno Tokyo Line / Nippori-Toneri Liner / Keisei Main Line / Narita Sky Access)
5 minutes on foot


Phone Number

03-3821-4549
Unwind and Experience Japanese Daily Life (and Cats!) at an Old Japanese Folk House Cafe in Yanaka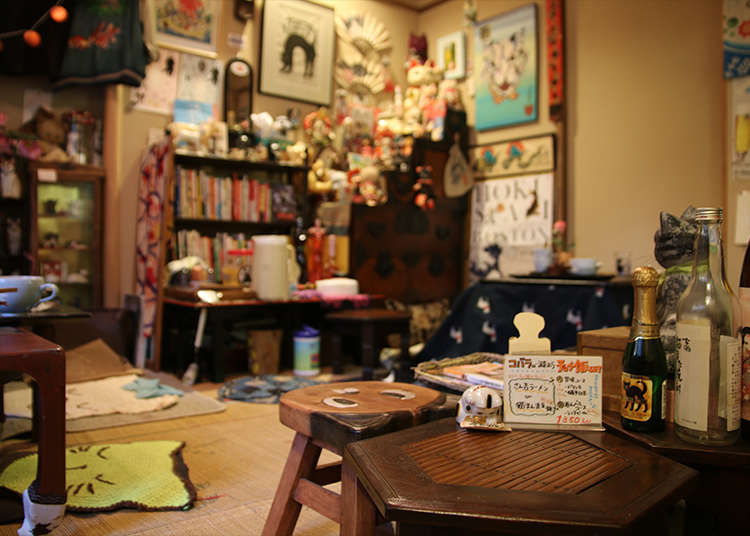 Nennekoya is a cafe situated on the first floor of an old Japanese folk house at Miurazaka in Yanaka. Although it's a cafe, you'll also find cats snoozing or basking. It's more like a private house. It's a cafe where you can experience daily life downtown. They serve roasted green tea, jasmine tea, black tea, and coffee, as well as curry rice and stew set meals. Feel Japan while sipping your tea. Along the way, there are private houses, temples, and land, so be careful not to wander somewhere private without permission.
The Cafe Specialty - "Nyan Curry"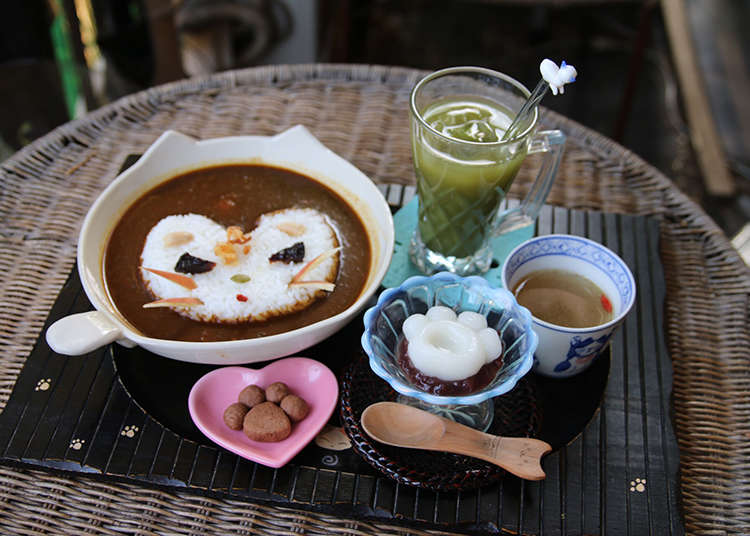 Nyan Curry looks cute, but it tastes hot! (It's a bit like a cat's character!) When you come to Nennekoya, we recommend you to try the Nyan Curry Set served with a drink, cute cat paw shaped rice-flour dumplings, or cat paw shaped cookies. Eating curry while sitting on tatami floor makes you feel as if you are in the home of a Japanese grandma! If you are lucky, the unpredictable cat staff will welcome you with the special service that only a cat can provide.
Nennekoya

ねんねこ家

Address

2-1-4 Yanaka, Taito-ku, Tokyo, 110-0001
Get to Know Some Nostalgic Japanese Buildings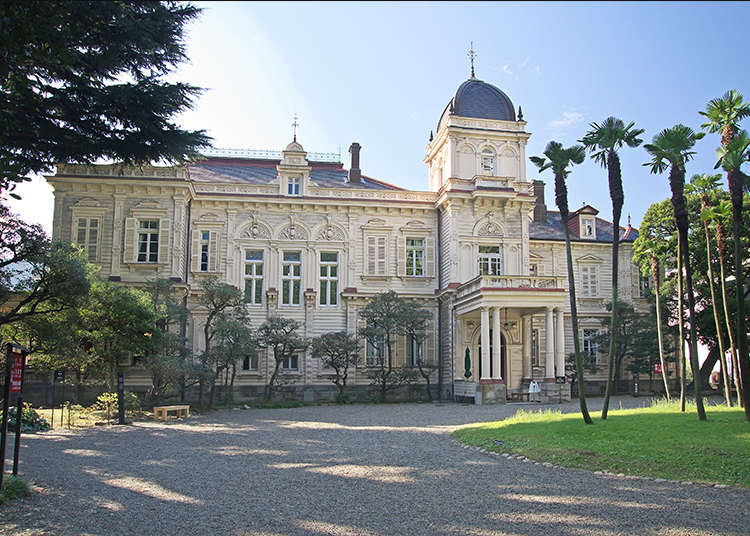 Kyu-Iwasaki-tei Garden was built in 1896 as a main residence of Hisaya, the eldest son of Yataro Iwasaki, the founder of Mitsubishi, one of the three major financial combines. Three buildings remain today: Western-style wooden house with two stores and a basement floor, a billiard room in Swiss-hut-style wooden building, and a Japanese-style house. The Western-style house was used as a guest house of Iwasaki family and is connected to the billiard room through its underground passage. The Japanese-style house was mainly used as a residential house and is connected to the Western-style house through the hallway. They are designated as Important Cultural Properties to represent Japanese architecture of the time.

A visit to the Yanesen areas of Yanaka, Nezu and Sendagi will enrich your Tokyo experience by showing you another side of Japan's capital, so you can fully appreciate its deep and confounding contrasts between modern and traditional life.

(C) Tokyo Metropolitan Park Association
Address

1, Ikenohata, Taitou-ku, Tokyo, 110-0008
View Map

Nearest Station

Yushima Station (Tokyo Metro Chiyoda Line)
3 minutes on foot


Phone Number

03-3823-8340
Area

Category

Articles Genre
*This information is from the time of this article's publication.