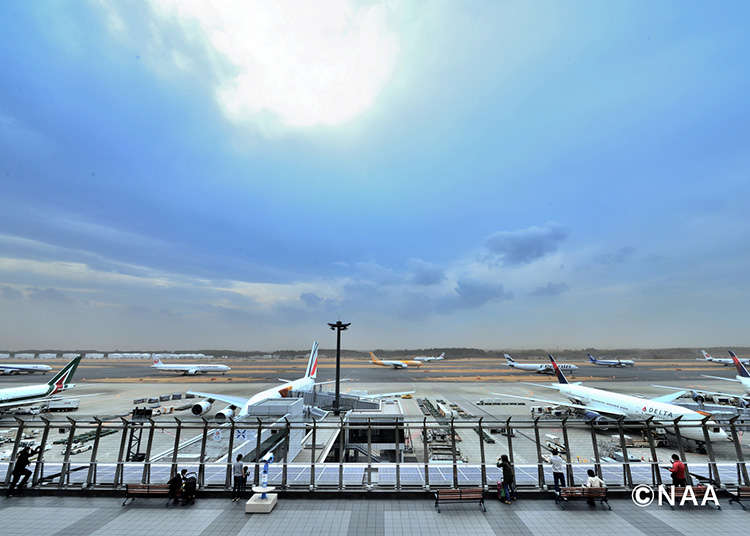 View Planes from an Observation Deck
The Terminal 1 fifth floor observation deck overlooks the entire 4,000 meters of Runway A, where you can view takeoffs and landings. On the fourth floor of Terminal 2 there are two decks to experience a great view of the airplanes right up close to the tarmac. Please note that the decks may be closed due to weather or other circumstances.
※ Opening hours are as follows:
4/1~9/30 6:30~21:00
10/1~3/31 7:00~21:00
Feel Free to Use the "Rush Run" Lounge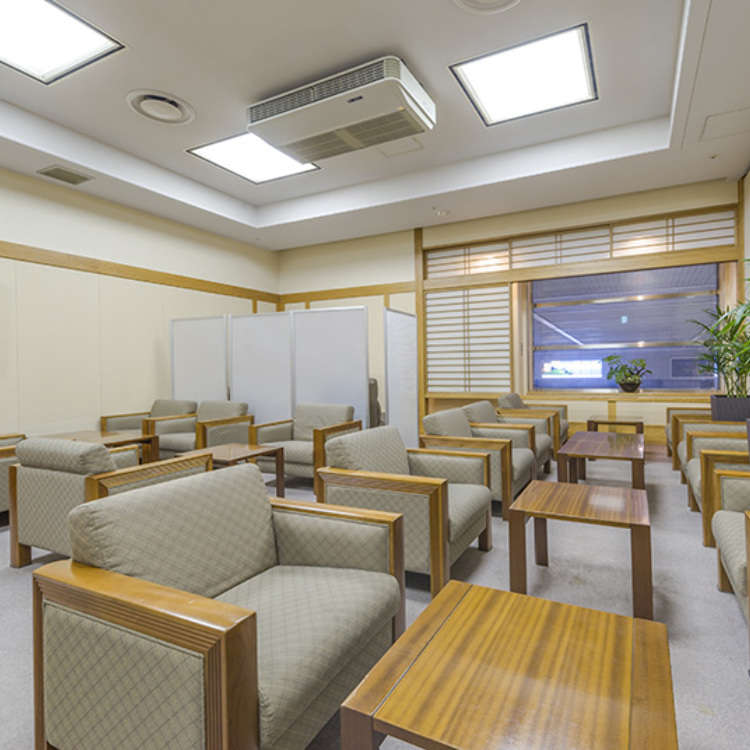 On the fifth floor of Terminal 1, and the fourth floor of Terminal 2, you can spend some time in the "Travelers Lounge Rush Run". Relax in the spacious lounge while reading one of the available newspapers, magazines, or making use of the wireless LAN. Coffee and water are also offered. If you don't mind paying a fee one time, you can freely access the lounge afterwards, using it as a place to take a break from shopping.
TRAVELER'S LOUNGE RASSURANTS
トラベラーズラウンジ ラシュラン
Address

Narita International Airport
Take a nap at "Nine Hours Narita Airport"
This is a capsule hotel located adjacent to the Terminal 2 Multistory Car Park's Building Two. Check-in begins at 12:00 PM noon while check-out is at 10:00 AM the following day. You are free to come and go as you like between those times. If you have plans for either an early departure or a late arrival, it's a great way to take a rest at the airport. It's also possible to stay for just a short time if you'd like to take a nap or a shower. Guests that choose to stay the night will be provided slippers, room wear, towels, and a toothbrush. Showers are equipped with shampoo, conditioner, and body soap.
Take a Break in a Sophisticated Space
There are 129 capsule units (71 male rooms, 58 female rooms), 16 shower booths (7 male, 9 female). You may take a nap by renting a capsule for a minimum of one hour, which can be extended for the price of 500 yen per additional hour long increment.
nine hours Narita Airport
ナインアワーズ成田空港
Address

Narita International Airport Terminal 2, 1-1 Furugome, Narita-City, Chiba 282-0004 Japan
Make Use of the Kids' Room
Children can enjoy soft play equipment at a "Kids Park" located at any of the following locations:
Terminal 1: 2F, 3F, 5F
Terminal 2: 2F, 3F, 4F
Terminal 3: 2F, 3F
It's highly recommended to let kids release stress and energy through playtime before taking a long flight. The facility also includes a nursing room and a space to change diapers. It should be noted that all children must be accompanied by an adult, as it is not a daycare facility.
Address

Narita International Airport
Art Appreciation at the NAA Art Gallery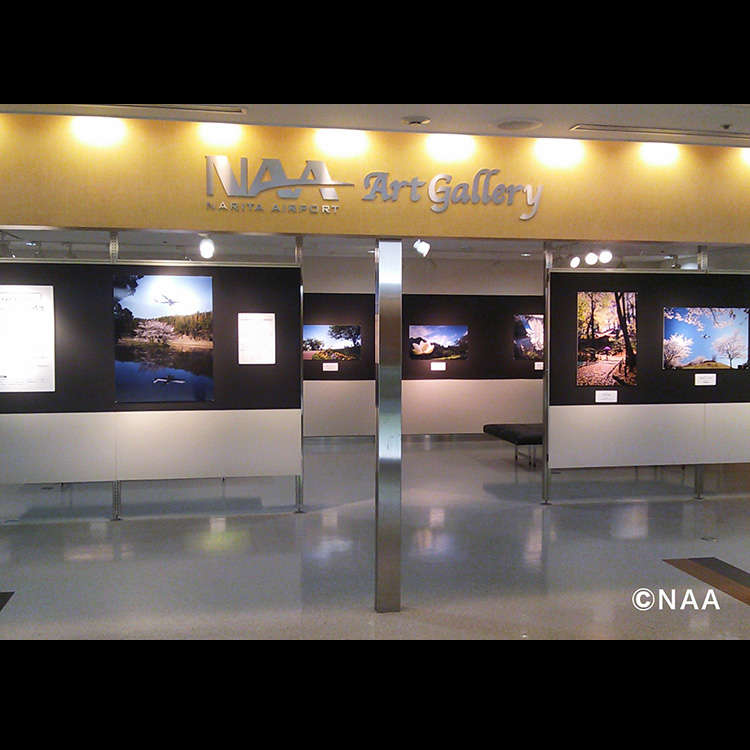 Located on the fifth floor of the Central Building of Terminal 1 is the NAA Art Gallery. While paintings are the primary works on display, the gallery also exhibits a variety of artwork, such as photographs, illustrations, and embroidery. Additionally, within Narita Airport you can find sculptures and a large stained glass wall designed with an airplane motif, as well as murals and other works of art scattered throughout the building.
NRT ART MUSEUM
NAAアートギャラリー
Address

Narita International Airport
*This information is from the time of this article's publication.
---