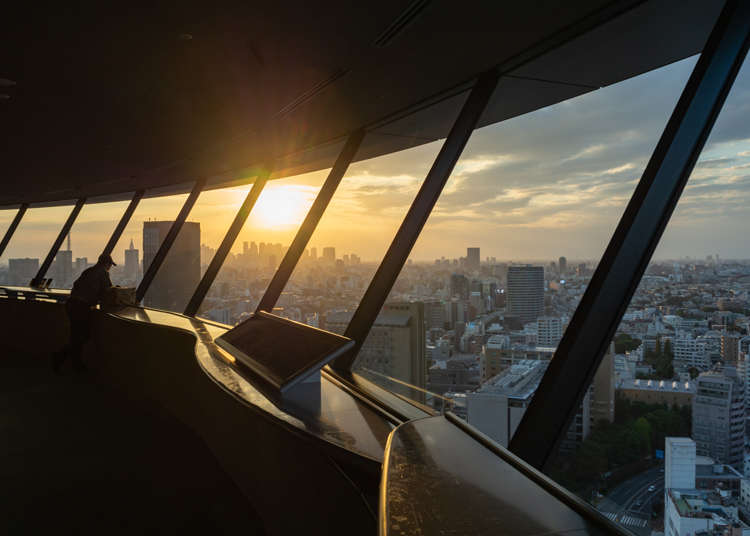 Update: 13 September 2016
It's All Free! 10 Tokyo Spots You Can Enjoy Without Paying a Yen
When you're in Tokyo, your expenses really start to add up as you go out. You can get into trouble if you don't start saving! Luckily, Live Japan is recommending some spots in Tokyo where you won't have to spend a single yen. We've selected 10 places where you can have plenty of fun while spending less.
Nishikasai: The Zoo That Never Charges an Entrance Fee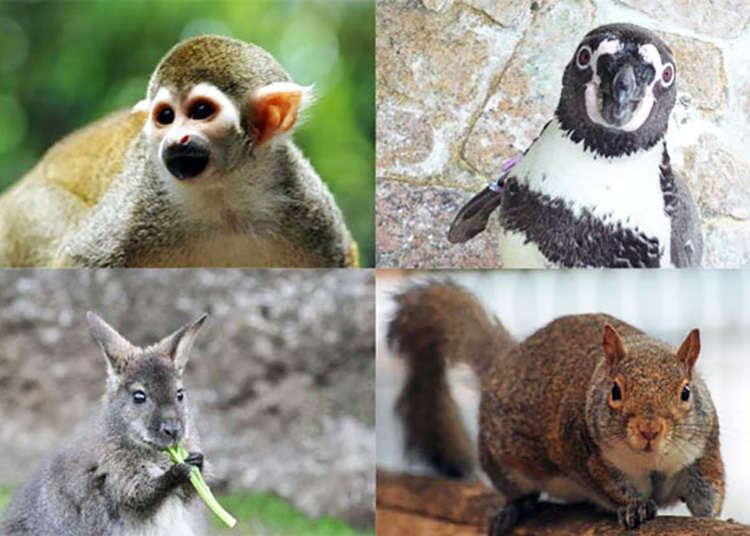 This zoo is managed by the city of Edogawa. Red pandas, Humboldt penguins, squirrel monkeys, wallabies, and prairie dogs are among the estimated 60 species of 550 cute animals that you can see. Amazingly, there is no fee to enter.
Tokyo: Where Valuable Scientific Specimens of Tokyo University Are on Display
The JP Tower Museum Intermediatheque, which is jointly managed by The University Museum of The University of Tokyo and the Japan Post Network, has opened in KITTE, the former Tokyo Central Post Office remodeled into a commercial building. This is a place where you can enjoy looking at artistic-looking displays of skeletal specimens of existing and extinct animals.
Sengawa: The Mayonnaise Experience
Kewpie opened this mayonnaise establishment in June 2014. You can have fun absorbing the history and learning about the secrets behind the deliciousness of the mayonnaise that Kewpie started selling in Japan in 1925. The tour is by reservation only, and the staff will guide you throughout the building. After the tour, will you start talking passionately about mayonnaise?
Aomi: Toyota's New Models and Foreign Cars
MEGA WEB is Toyota's gigantic theme park, located in Odaiba. History Garage is an area where you can have fun for free within a large area. Gaze upon a nostalgic display of some of the world's first classic Toyota cars, and tour the restoration workshop called Restore Pit, where you can observe the restoration of famous cars. Let yourself get wrapped up in the excitement of this automotive experience.
Ochanomizu: The History of Rare Local and Foreign Execution Tools
Meiji University Museum is located beneath the Meiji University Academy Common. They exhibit rare physical restraints (tools used for arresting suspects), as well as replicas of torture and execution tools. The guillotine, which you may have seen in movies, and the Iron Maiden, a device used for torturing humans during medieval Europe, are among some of the must-see exhibits that you can only find here.
Nishi-Ogikubo: Experience the Dubbing and Filming of Anime
This is Japan's first comprehensive anime museum. Meet Astro Boy, Mobile Suit Gundam, and Crayon Shin-chan, among other present and past anime characters. Aside from learning the history of Japanese anime, you can also try the dubbing experience corner, anime character filming booth, workshop, and anime theater, to name a few possibilities. You will have such a high quality experience that it will be difficult to believe it was completely free of charge.
Yoga: A Place Where You Can Enjoy Seasonal Flowers and be Around Horses
The JRA (Japanese Racing Association) has a plot of land measuring close to the size of four Tokyo Domes, with many horse related buildings. During seasons with nice weather, aside from holding an equestrian competition every weekend, they have horse drawn carriage rides on the first Thursday of every month. They also hold the JRA Horse Show in Golden Week, so be sure to head out when you're in a picnicking mood.
Shimbashi: Home of Japan's Only Advertising Museum
This museum exhibits the history of Japanese advertisements from the Edo period to the present. In addition to the poster exhibits, they also have a TV commercial and AV area, so you will certainly be able to feel the thrill of experiencing Japan's past through its advertising. They have also established a library with a collection of advertisements and marketing-related materials.
Yotsuya: A Fire Department Museum
This museum is linked to the Yotsuya Fire Department. Here you can see exhibits of actual equipment, including the first fire engine introduced to Japan in 1917, as well as the helitack first brought into the Tokyo Fire Department. In addition, you can sit in the helitack set up outside. Why not try considering some disaster prevention?
Korakuen Garden: Let Your Eyes Sweep Across the Night Sky From the Observation Lounge
Only a select few people know about the observation lounge located on the 25th floor of the Bunkyo Civic Center. The fine construction of the windows, including a careful slope of the glass in order to avoid reflection of the lights within the room, makes for a lovely experience. You can gaze upon a panoramic view of northern Tokyo, Shinjuku, Sunshine 60, and the TOKYO SKYTREE(R).
*This information is from the time of this article's publication.
---