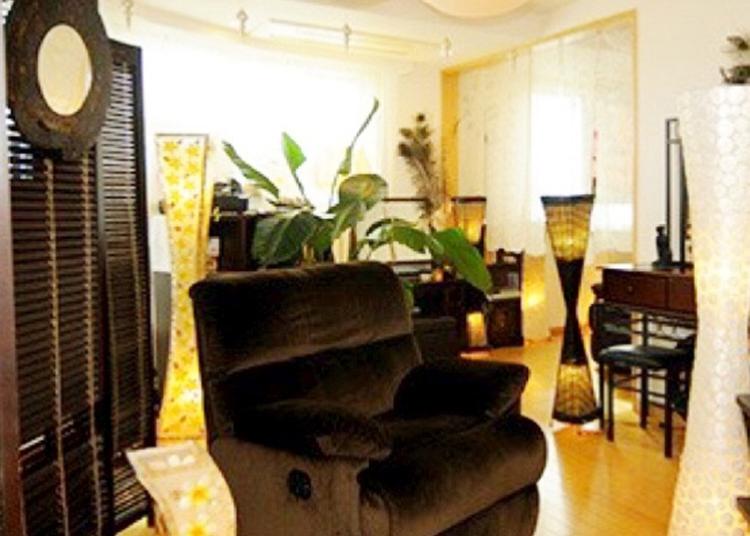 Here are the most popular Beauty Shops in Tokyo and Surroundings, according to leading travel website Live Japan! Our ranking is based on the most popular pages viewed by foreign visitors in the past month. Be sure to add them to your Japan travel plan when you visit Tokyo and Surroundings!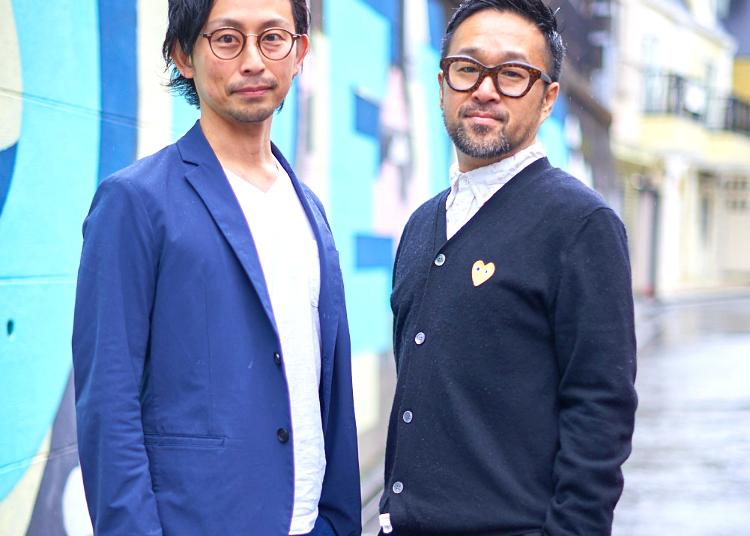 SOZO Hair and Make is a salon that was founded in 2010 by Keizo and Taa, who both hold the same values, after having investigated haircuts in London, New York, and Tokyo for many years and their talents being recognized. The staff who have come together under these two hairdressers who know the world possess high technical skills, language ability, and a global perspective. As a result, SOZO are highly valued by well-known Japanese people, foreigners, and foreign models. Repeat customers are over 90%. SOZO's customers are comprised of not only people living in Japan, but even customers who come back years later after visiting SOZO during their travel.
SOZO HAIR&MAKE

Address

B1F, 4-25-1 Jingumae, Shibuya-ku, Tokyo, 150-0001


Nearest Station

Omotesando Station (Tokyo Metro Ginza Line / Tokyo Metro Chiyoda Line / Tokyo Metro Hanzomon Line)
8 minutes on foot


Phone Number

03-3478-8692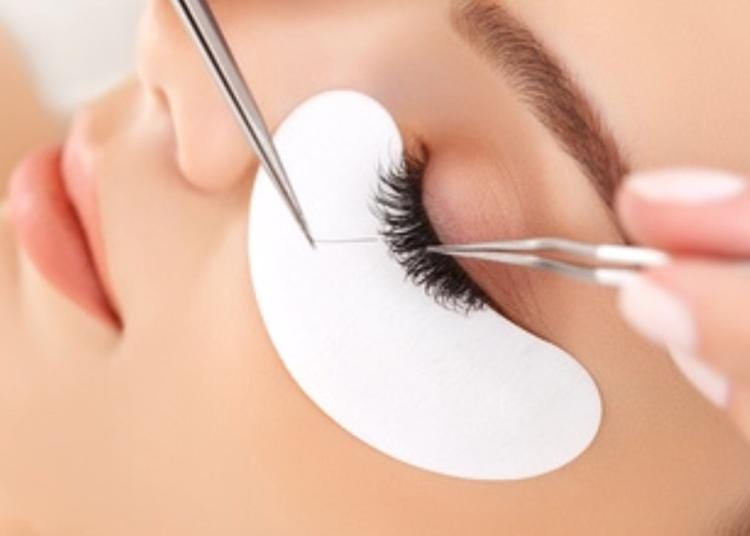 We provide Japanese eyelash extensions which are famous for their advanced beauty technology. BRILLIANCE TOKYO is a popular eyelash extension and eyelash perm specialist that has been operating in the heart of Ginza for over 10 years.
We are located one minute's walk from GINZA SIX, close to Ginza's hotels and department stores.
The reason for our popularity with the style-conscious Tokyo women is our high levels of skill and excellent customer service (we were accredited as a Japan Service Quality salon in 2017).
We apply eyelash extensions carefully and without damaging the lashes to realize a near-natural look that provides a sophisticated beauty. You will be left smiling. We also have a reputation for lashes that are still in good working order three to four weeks after application, meaning that you can enjoy them for the rest of your stay in Japan and when you get home.
Our popular products include single lashes and volume lashes.
Our eyelash specialists can produce designs for the lashes you always dreamt of.
We also have special prices for first time customers.
We recommend booking in advance through email(brilliancetokyo@yahoo.co.jp), but sameday reservations can be made by phone.
ブリリアンス東京 銀座

Address

7-10-10 CELENCEE 3F, Ginza, Tokyo, 104-0061


Nearest Station

Ginza Station (Tokyo Metro Ginza Line / Tokyo Metro Marunouchi Line / Tokyo Metro Hibiya Line)
5 minutes on foot


Phone Number

03-3573-7007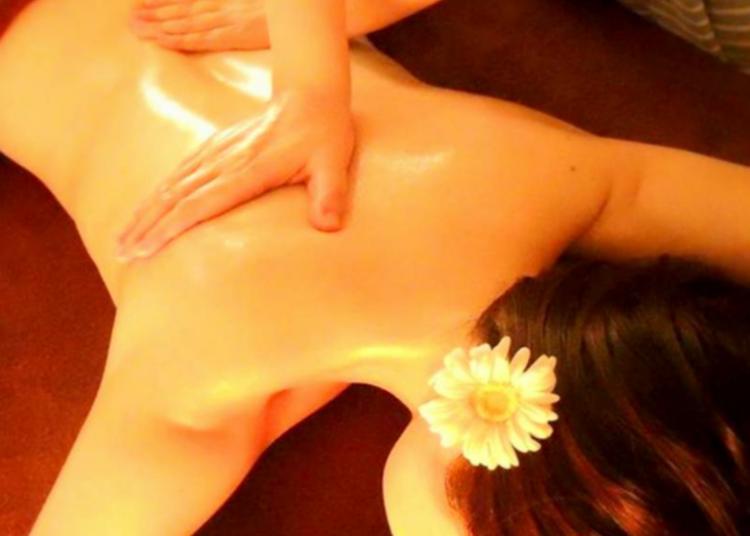 English- and Chinese-speaking staff will be on hand to provide assistance. Both men and women are welcome.

The salon is conveniently located near Ginza and Hibiya Stations on the Tokyo Metro Line, and Yurakucho Station on the JR Line. Located just a few steps away from the Imperial Hotel, the Peninsula Tokyo, and Tokyo Midtown Hibiya, the salon is popular among international tourists.

The team of professionally trained massage practitioners will offer different types of massage therapies to take care of your individual needs. If you are getting a massage for the first time, this is the place for you.

With nearby theaters, and great shopping and dining, the salon is located within convenient reach of many popular area attractions. The staff can recommend some of the places to explore in the area. (There is an art gallery on the first floor of the building, where various works of art are being exhibited. Admission is free.) After the massage session, take a stroll down Ginza's shopping street.

A 30-second walk from Tokyo Metro Hibiya Station, A4 exit
A minute walk from Tokyo Metro Ginza Station, C1 exit
A minute walk from JR Yurakucho Station, Hibiya Entrance

Email: refresh_hibiya-1@yahoo.co.jp
リフレッシュサロン日比谷

Address

Gallery Hibiya Building 4F, 1-6-5 Yurakucho, Chiyoda-ku, Tokyo, 100-0006


Nearest Station

Ginza Station (Tokyo Metro Ginza Line / Tokyo Metro Marunouchi Line / Tokyo Metro Hibiya Line)
1 minute on foot


Phone Number

080-3402-2209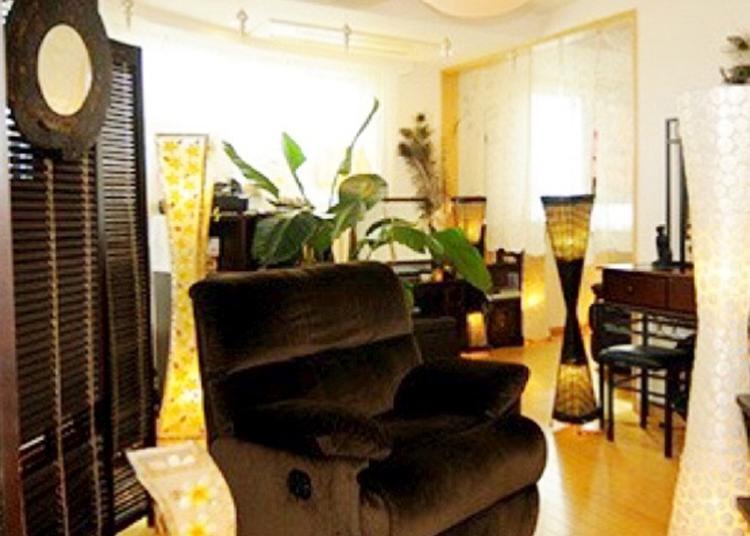 Crazy Beauty is a high-quality eyelash extension salon popular among models, entertainers, and foreign celebrities. We are diligently engaged in research to pursue the best quality. We are in partnership with LASH SPOT which enjoys great popularity in California, and provide customer services along with the latest information and techniques gained in Japan and overseas. We founded Umela, a new product brand, in 2016. All our staff are confident that our high-quality products faithfully created with Japanese artisans will fascinate and impress people from around the world in the eyelash extensions market. Our very popular menu item "5D Baby Russian Sable Eyelash Extensions" is praised as light and soft like feathers. Do not miss our Crazy Self Anti-Aging Facial Treatment before putting on eyelashes. It is rumored to make you look ten years younger in ten minutes. Our men's extensions also attract male customers. Interpreting services are also available. Open from 8:00 a.m. to 10:00 p.m. Looking forward to your visit.
*Tax-free menu are available for foreign tourists.
Coupons

Address

Dogenzaka square 906, 5-18, Maruyamacho, Shibuya-ku, Tokyo, 150-0044
View Map

Nearest Station

Shibuya Station (JR Shonan Shinjuku Line / JR Yamanote Line / JR Saikyo Line / Tokyo Metro Ginza Line / Tokyo Metro Hanzomon Line / Tokyo Metro Fukutoshin Line / Tokyu Toyoko Line / Tokyu Den-en-toshi Line / Keio Inokashira Line)


Phone Number

03-6416-1726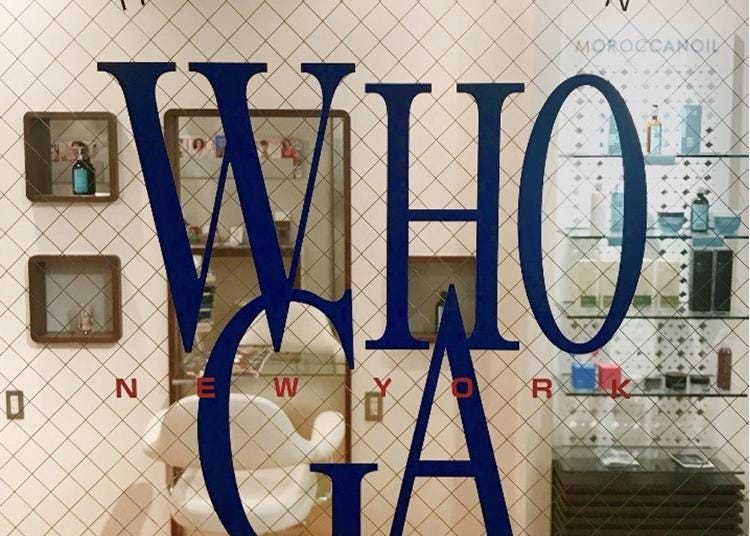 We offer stylish proposals that suit their lifestyles to customers with problems and create big smiles by becoming creators who can draw each customer's charm as much as possible with sincerity and love. Our customers' happiness is the happiness of each staff member of WHO-GA.

Just as an orthopedic surgeon performing an operation on a patient with a knife (scissors), we will maintain a sense of responsibility and pride in our work. Throughout the seasons, we will keep studying and striving so as to become a hairdresser for a lifetime to each and every customer.
Being grateful for every encounter with our customers, we will continue to create a space where you can relax and feel comfortable.
We will keep on pursuing and offering advanced skills and high quality services that will contribute to solving customers' problems.
We will challenge our limits, acknowledge other's personalities, and continue to grow with dreams.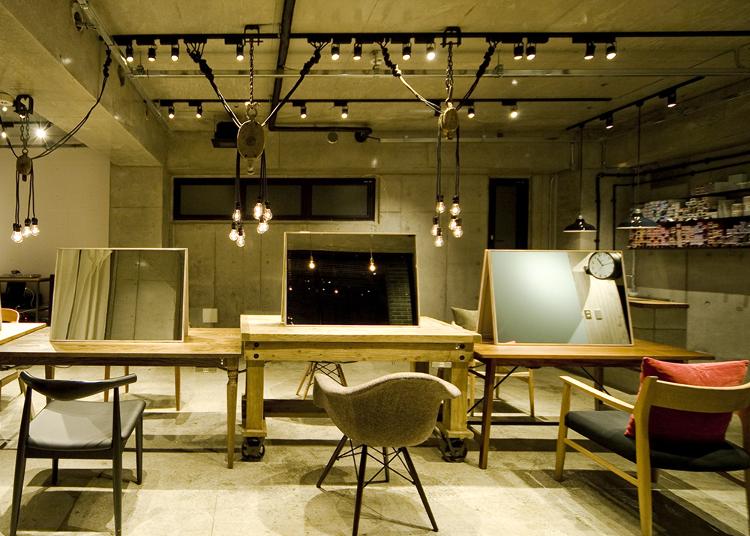 An international hair salon, incredibly popular in Tokyo, New York, Hong Kong and the Netherlands!
The key to our popularity is Japan's prized techniques and inspiration from around the globe. With our motto being that everyone has their own tastes, we treasure the individuality of our stylists, assistants and customers. Our customers include all sorts of people, ranging from children to the elderly, foreigners, designers, celebrities and models. All of our stylists are specialists with experience from all over the world, including expertise in a wide variety of hair types including western, Asian, Middle Eastern and African. Our sister store Assort Tokyo is developing globally, with about 70% of customers being foreigners. The staff at Assort Harajuku all have experience at Assort Tokyo. We have English-speaking staff, so there is no need to be anxious about the language barrier. Our salon boasts a friendly atmosphere where anyone can walk in freely.
We're looking forward to your visit!
Address

NK building 2F, 6-7-14, Jinguumae, Shibuya-ku, Tokyo, 150-0001
View Map

Nearest Station

Meiji-Jingumae (Harajuku) Station (Tokyo Metro Chiyoda Line / Tokyo Metro Fukutoshin Line)
3 minutes on foot


Phone Number

03-6712-6945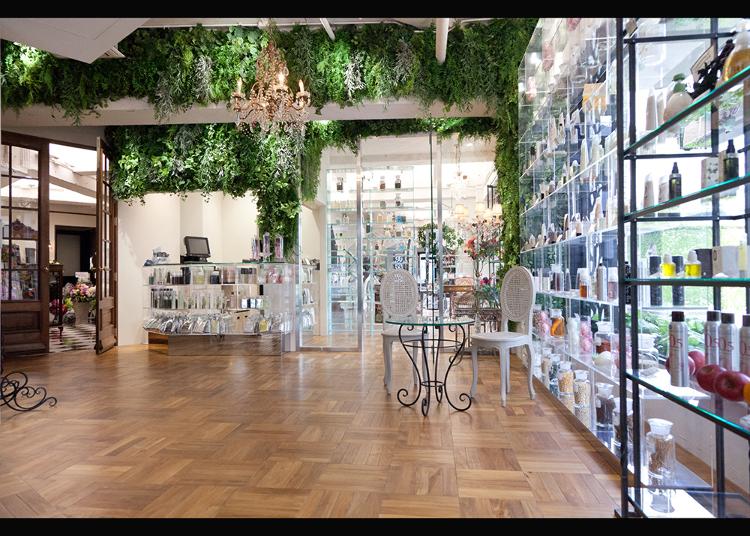 Ours is one of the few hair salons in Japan with its own brand of cosmetic. Developed in-house in response to our customers' needs, "Of Cosmetics" is an original hair care brand combining nature with technology. We take painstaking care with every detail, from our softened water to the carbonate springs we provide. The space here is a gentle and relaxing urban oasis, inspired by the green of fresh verdure and the classic style of Japanese cloister hallway wood grain. We provide you with total beauty through our combined facilities.

"Of Cosmetics Healing Head Spa"
"Of Nail & Eyelash Booth"
"Of the Barber"
"Of Cosmetics Show Room & Shop"
8.Kimono rental shop - Imakoji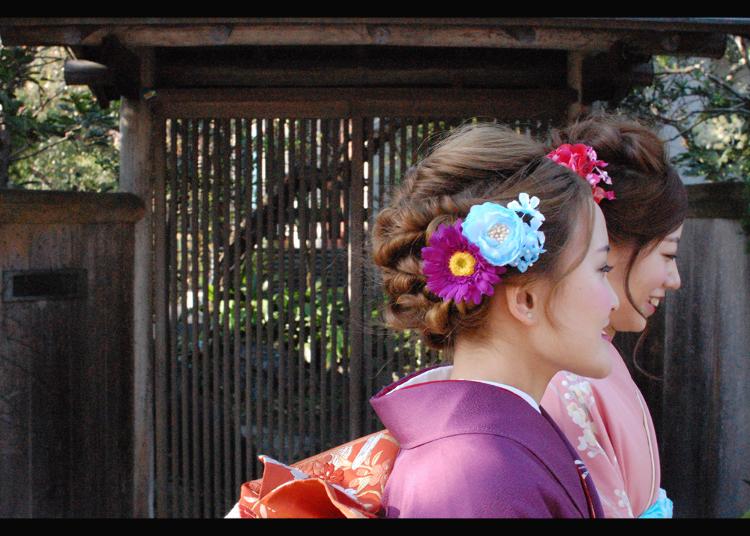 Do you like Kamakura? Kamakura is surrounded by mountains on three sides with one side facing the sea. Terrain like this makes mild climate throughout the year and is possibly a reason why the rich expressions of the four seasons are displayed for us. It is also called the ancient capital and has many temples and shrines, a profound place of ancient hidden temples and the God of matchmaking. There are innumerable gracefully named towns and streets— Onarimachi, Ōgigayatsu (Folding Fans Vally), Yuki no Shita (Under the Snow), Komachi Dori, Tsujiseppou Dori (Preacher Street), Imakoji. Furthermore, there are also many popular cafes, ideal for stopping by during your walk. Well, what would you like to see in wonderful Kamakura? Shall we walk somewhere? Please find the perfect Kamakura walk for you. Drop in on us along the Imakoji road before taking a walk. Splendid Kimonos are waiting for you. Choose a kimono you like, put it on and leave the hair setting to us and we will make you perfect kimono lady. Then, walk in Kamakura to your hearts content and please... enjoy yourself.
Kimono rental shop - Imakoji

着物レンタル鎌倉 今小路

Address

1-1-29 Ogigayatsu, Kamakura City, Kanagawa Prefecture, 248-0011


Nearest Station

Kamakura Station (JR Yokosuka Line / JR Shonan Shinjuku Line / Enoshima Electric Railway Line)
4 minutes on foot


Phone Number

0467-33-5567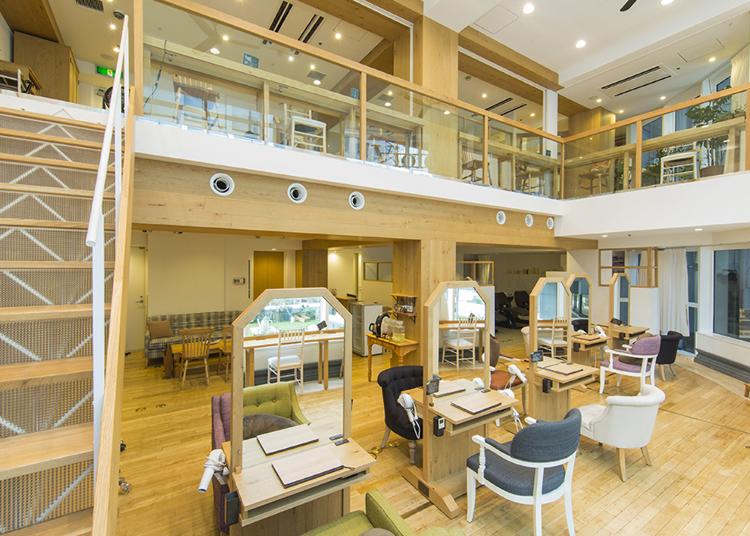 At the Omotesando/Aoyama salon Violet, we strive to respond to each customer's request through constantly researching about hair cuts, color, perms and treatment using the latest technology and equipment and maximizing our top-level skills and knowledge. Our salon represents the Omotesando/Aoyama area, continuing to create new Japanese beauty trends and producing hair and make up for seminars, hair shows, magazines and commercials. Our salon provides an extensive drinks menu and seasonal drink specials to allow the customer to relax as though they are in a cafe, boasting open space with a terrace and atrium. The salon itself focuses on style from small accessories to the interior. We're looking forward to your visit at the cafe salon Violet. Reservations can be made through the Official Site.
Violet表参道

Address

H2 AOYAMA BLDG. 3F, 5-10-1 Minami Aoyama, Minato Ward, Tokyo, 107-0062


Nearest Station

Omotesando Station (Tokyo Metro Ginza Line / Tokyo Metro Chiyoda Line / Tokyo Metro Hanzomon Line)
1 minute on foot


Phone Number

03-5778-9646
*This information is from the time of this article's publication.
*Prices and options mentioned are subject to change.
*Unless stated otherwise, all prices include tax.