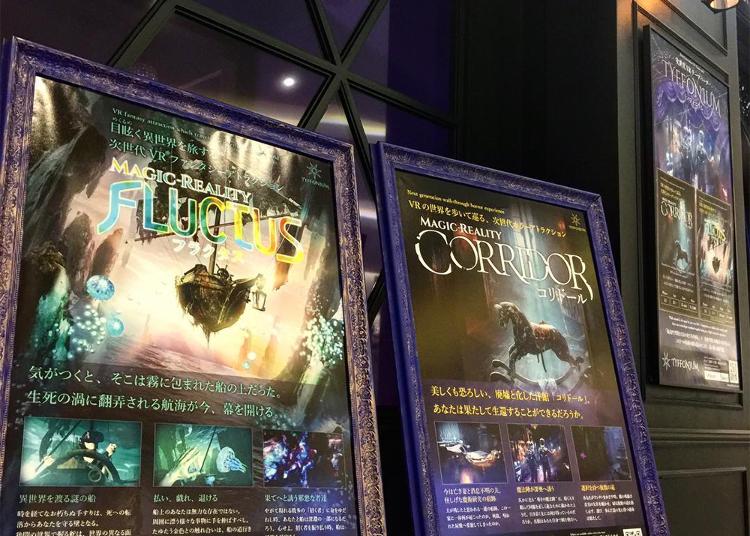 Here are the best Food Entertainment in Tokyo and Surroundings, with travel tips and more, according to LIVE JAPAN, a top-class travel website for visitors to Japan. Our ranking is based on the most popular pages viewed by foreign visitors in a given category.

For instance, Blue Note Tokyo, VR NINJA DOJO, Tokyo Opera City and other related spots will be listed. Be sure to check them out during your visit to Tokyo and Surroundings!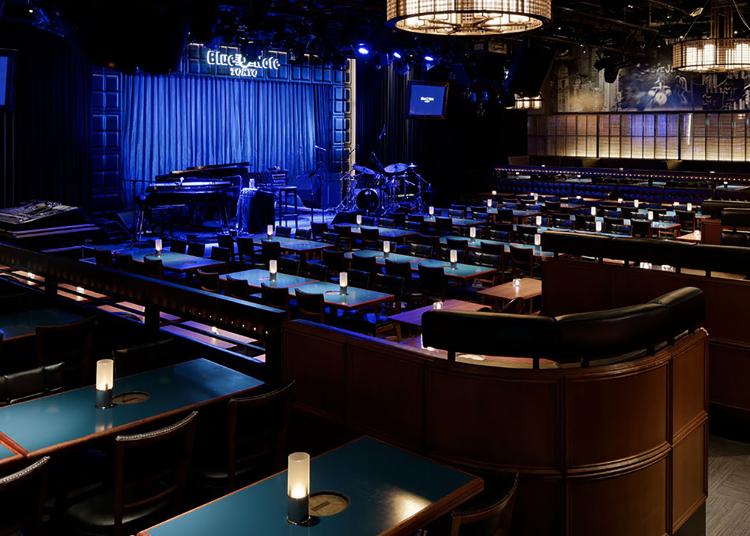 Blue Note Tokyo came to life from its tie-up with the famous jazz club in New York. It was opened on November 28, 1988, along the Minami-Aoyama Antique Street.

Tony Bennett, Dizzy Gillespie, Art Blakey, B.B. King, and Natalie Cole…You can have a taste of first-class performances by artists from around the world. Blue Note Tokyo has become the prime jazz spot in Japan, attracting massive crowds of jazz fans, while also reaching out to a wider clientele.
On its 10th anniversary in November 1998, Blue Note Tokyo relocated to a new location near the Antique Street. The new venue now has a seating capacity of 280 people. Since then, many top caliber artists, who perform only in concert halls abroad, have performed on the stage.

In the relaxing environment of Blue Note Tokyo, with a classic interior and modern décor, you can spend a luxurious evening, enjoying the finest music and food. Blue Note Tokyo will be celebrating its 30th anniversary in November 2018.
ブルーノート東京

Address

6-3-16 Minami Aoyama, Minato-ku, Tokyo, 107-0062


Nearest Station

Omotesando Station (Tokyo Metro Ginza Line / Tokyo Metro Chiyoda Line / Tokyo Metro Hanzomon Line)
8 minutes on foot


Phone Number

03-5485-0088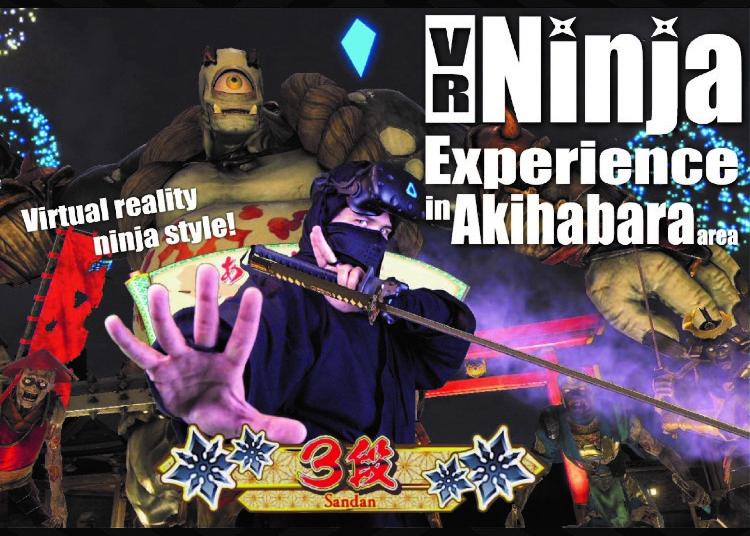 VR Ninja Dojo is a new entertainment facility for foreigners visiting Japan, allowing them to experience being a ninja through virtual reality.

Wearing ninja costumes, players will begin their experience with training under a ninja master, learning swordplay, throwing stars, ninjutsu and martial art techniques. After completing their training in the real world, players will begin their real training in a virtual reality world. In the final virtual reality ninja license exam, they will use their weapons and techniques to defeat enemies one after another in an exciting ninja battle experience.

Upon completion of exams, ninjas will be presented with a handscroll containing photos taken within the virtual reality experience. Players will be able to download these commemorative photos and videos, so it will be easy to post on social media.

The ninja costumes have been designed to incorporate the Japanese beauty of form, and there are many places within the dojo to take photos.

VR Ninja Dojo is easily accessible from Tokyo station, Akihabara station and Asakusa station.
VR 忍者道場

Address

Takebashi building 1F, 2-15-15, Uchikanda, Chiyoda-ku, Tokyo, 101-0047


Nearest Station

Kanda Station (JR Keihin-Tohoku Line / JR Yamanote Line / JR Chuo Main Line / Tokyo Metro Ginza Line)
3 minutes on foot


Phone Number

080-2073-8368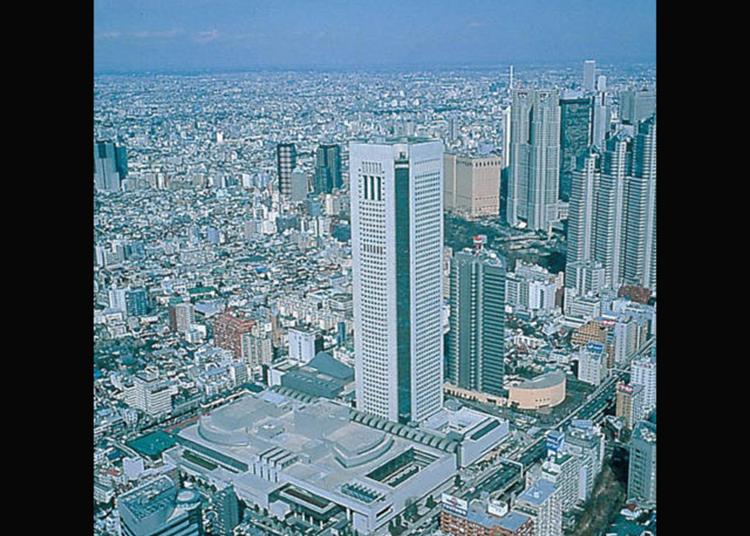 A multipurpose complex centered on the New National Theater Tokyo with an opera house, a concert hall and an art gallery. The tower has shops and restaurants. Free lunchtime concerts are held every month.
Address

3-20-2, Nishishinjuku, Shinjuku-ku, Tokyo, 163-1407
View Map

Nearest Station

Hatsudai Station (Keio New Line)
4 minutes on foot


Phone Number

03-5353-0700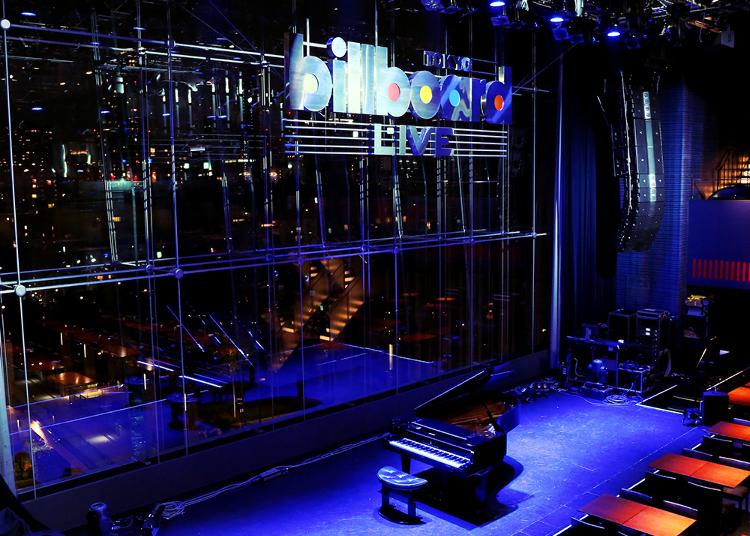 We accept phone bookings and web bookings and payment
Bookings are accepted at http://billboard-live.com/reservation/t_index_e.html
Billboard Live accepts bookings over the phone as well as web purchases for Tokyo and Osaka.

The global music brand Billboard boasts a history of more than 100 years. Top artists from within Japan and overseas perform at this livehouse, and we also offer dishes by our top-class chef and carefully-selected drinks, as well as a comfortable interior.

Three floors with the city's night view behind the stage
Billboard Live Tokyo has three floors. The third and fourth floors have tables and sofas, and the fifth floor has casual seating, allowing you to enjoy many types of seating from all positions.
Before the show starts, you can enjoy the night view from the highly-transparent glass behind the stage.
5.Tokyo Metropolitan Theatre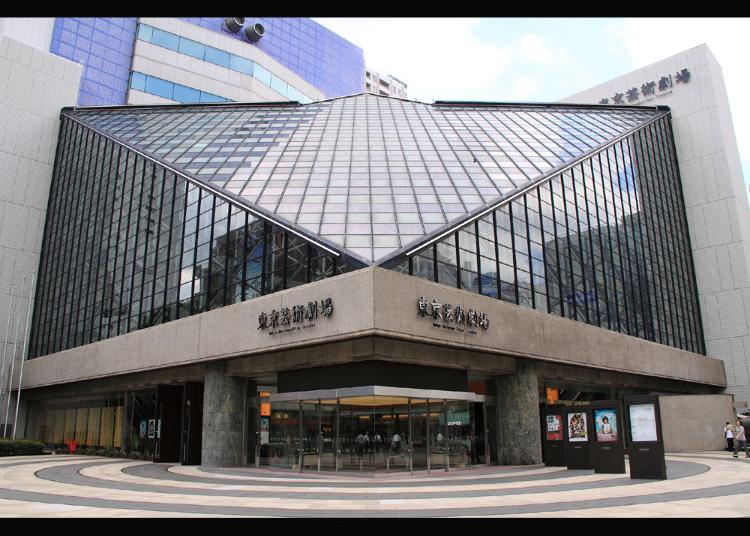 The Tokyo Metropolitan Theatre opened in 1990. It is an art and cultural facility that was built to promote music, play, and dance as well as promote international exchange. In the building, there are four halls, big and small. In the big hall, which houses one of the world's largest pipe organs, you can enjoy overwhelming operas and other art performances. You can choose either the medium or the small hall depending on the occasion; plays and dances are also performed in these halls. In addition, there are four exhibition spaces, and numerous conference and rehearsal rooms. You can participate in the artistic activities, such as exhibitions, lectures, and workshops. There is a café, a restaurant, and a shop on site that sells goods. The theatre is located at just a two-minute walk from the West Exit of the Ikebukuro Station with connections to various lines. The theatre is directly connected to the Exit 2b via an underground passage, so you can stop by without worrying about the weather.
Address

1-8-1, Nishiikebukuro, Toshima-ku, Tokyo, 171-0021
View Map

Nearest Station

Ikebukuro Station (JR Shonan Shinjuku Line / JR Yamanote Line / JR Saikyo Line / Tokyo Metro Marunouchi Line / Tokyo Metro Yurakucho Line / Tokyo Metro Fukutoshin Line / Seibu Ikebukuro Line / Tobu Tojo Line)
2 minutes on foot


Phone Number

03-5391-2111
6.Katsushika Shibamata Tora-san Museum / Yoji Yamada Museum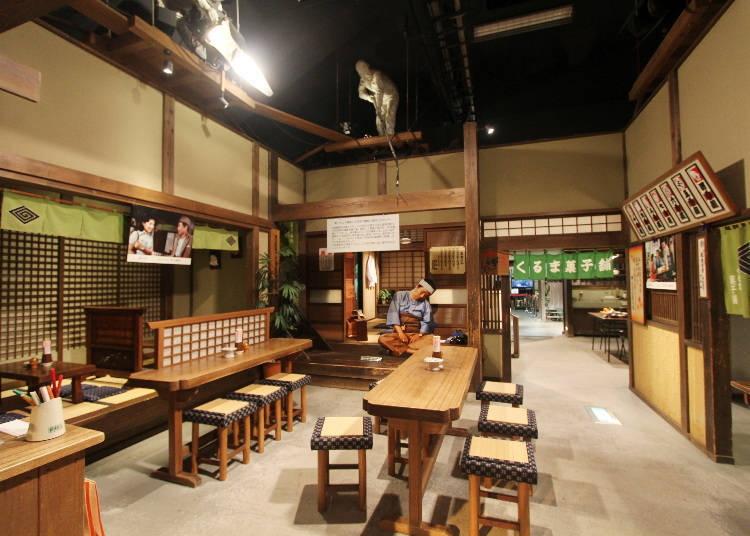 If you come to Shibamata, the Tora-san Museum is an absolute must-visit. As explained earlier, it is all about the film series Otoko wa Tsurai yo that revolves around the wandering salesman Tora-san and his sheer eternal story of his unsuccessful love life. Running between 1969 and 1995, it holds the world record for the world's longest-running movie series starring a single actor. As such, Otoko wa Tsurai yo and its endearing main protagonist, played by Kiyoshi Atsumi, has a large fandom not only in Japan. The museum itself was opened in 1997.
Even if you have never heard of this show up until now, the Tora-san Museum is well-worth the visit. The dumpling store and print shop of the series have been faithfully recreated, offering not only a nostalgic paradise for fans of Otoko wa Tsurai yo but also a very authentic glimpse into Tokyo's 60s and 70s.
Other parts of the museum take you even further back: beautiful dioramas show how Shibamata has looked back in the 1930s when Tora-san was a child. There even is a life-sized wagon of a man-powered tramway as it was used decades ago!
For fans of Otoko wa Tsurai yo, we highly recommend also visiting the Yoji Yamada Museum, dedicated to the director of the series and many other movie masterpieces – it's right next to the Tora-san Museum.
Address

Katsushika-ku, 6-22-19, Shibamata, Katsushika-ku, Tokyo, 125-0052
View Map

Nearest Station

Shibamata Station (Keisei Kanamachi Line)
8 minutes on foot


Phone Number

03-3657-3455
7.VR Theme Park and Cafe TYFFONIUM SHIBUYA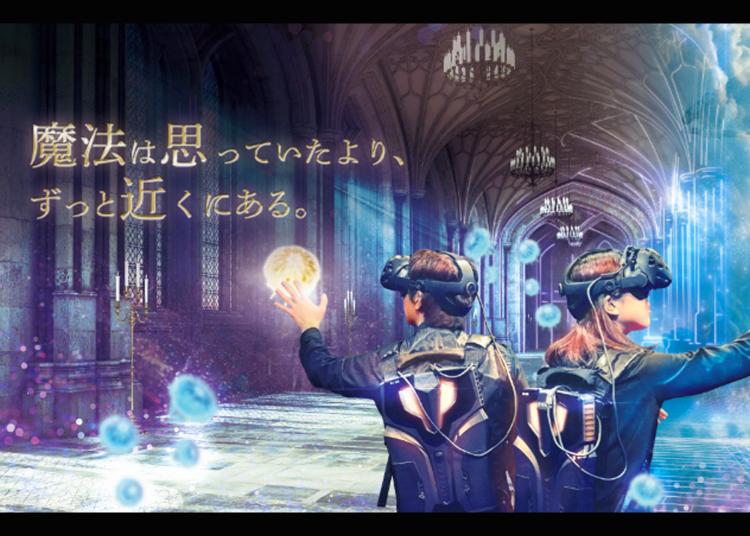 Our theme park is a VR entertainment facility where you can experience the world of TYFFONIUM. Through TYFFON's originally developed Magical-Reality technology, you can see youself in VR experiencing the attraction. TYFFONIUM places value on the "world view". The stairs connecting the three floors reflect that world view, and there are lots of spots perfect for Instagram. There are two attractions. In the horror attraction "CORRIDOR", which can be played by up to four players at a time, you walk around in a ruined mansion. In the sea fantasy attraction "FLUCTUS", which can be played by up to five players, you board a ship and navigate through a totally different world. The TYFFONIUM CAFE is located on the 8th floor. Enjoy the special atmosphere created by glittering prisms.

★ ★ ★ TYFFONIUM SHIBUYA trial article is published in the related article column at the bottom of the screen. Please take a look. ★ ★ ★

Operation: TOKYU RECREATION CO., LTD.
VR Theme Park and Cafe TYFFONIUM SHIBUYA

VRテーマパーク×カフェ TYFFONIUM SHIBUYA

Address

Kiyama Building 6-8F, 27-4 Udagawa-cho, Shibuya-ku, Tokyo, 150-0042


Nearest Station

Shibuya Station (JR Shonan Shinjuku Line / JR Yamanote Line / JR Saikyo Line / Tokyo Metro Ginza Line / Tokyo Metro Hanzomon Line / Tokyo Metro Fukutoshin Line / Tokyu Toyoko Line / Tokyu Den-en-toshi Line / Keio Inokashira Line)
3 minutes on foot


Phone Number

03-6416-4701
8.MR THEATER TYFFONIUM ODAIBA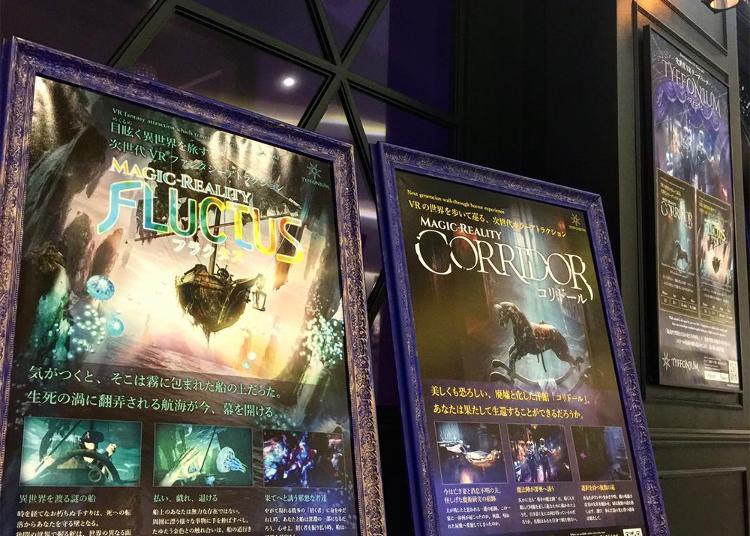 Next-generation VR entertainment created with CG and computer programs, combining "virtual reality world" and "real world" experiences at Tokyo's Odaiba district.
TYFFONIUM is developed and managed by TYFFON Inc., which has received investment from the Walt Disney Company. Two attractions are currently open for enjoyment.
CORRIDOR is a next-generation horror attraction where players can walk through the ruins of a beautiful yet terrifying European-style building. The echoes of intense screams which can be heard throughout the building testify high sense of immersion of the attraction. The other one is FLUCTUS, a next-generation fantasy attraction which players travel the dazzling another world on a ship. Interaction by hand motions, and effects such as floor vibration and winds take the sense of immersion to another level.
Couples, families, friends, and guests from abroad will leave the theater with looks of surprise and excitement.
MR THEATER TYFFONIUM ODAIBA

MRシアター TYFFONIUM お台場

Address

Diver City Tokyo Plaza 5F, 1-1-10 Aomi, Koto-ku, Tokyo, 135-0064


Nearest Station

Daiba Station (Yurikamome)
5 minutes on foot


Phone Number

03-5579-6332
9.Takarazuka Grand Theater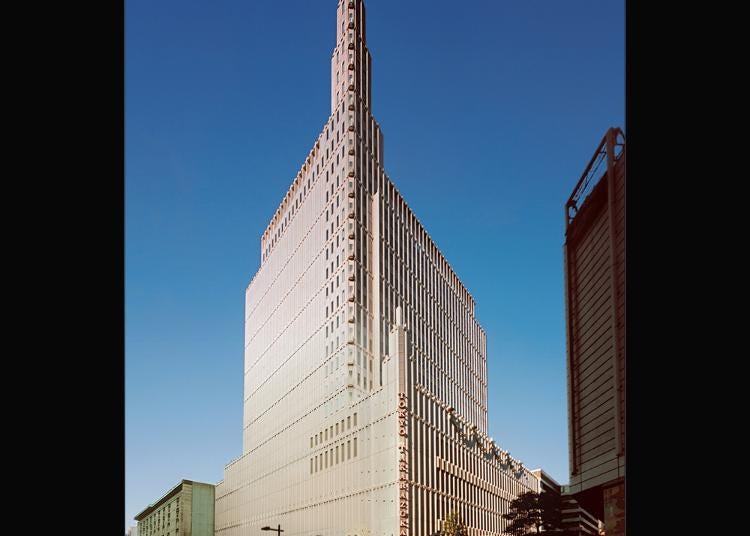 The Takarazuka Revue is composed solely of unmarried women. As such, females also play male roles. From their first show in 1914 until today, the Takarazuka performances have enjoyed immense popularity. This theater, which acts as the base for the revue in Tokyo, was born in 1934, and was reopened in 2001 following renovation. The total seating capacity of the two-level, zigzag-alignment seating area is 2,069, with the audience-side floor being on a gradual incline so that the stage can be seen from any seat. The Takarazuka Revue has a total of approximately 400 members, performing around 1,400 shows every year and boasting a combined audience of around 2.7 million people. Since its establishment, it has striven to be a national theater that men and women of all ages can enjoy. It became famous for being the first troupe to have performed a revue in Japan. The 5 troupes - Flower, Moon, Snow, Star, and Cosmos - take turns to perform a wide range of genres, from historical dramas to fantasy to even sci-fi. It is a five-minute walk from the Hibiya Exit of the JR Yurakucho Station.
Address

1-1-3, Yuurakucho, Chiyoda-ku, Tokyo, 100-0006
View Map

Nearest Station

Yurakucho Station (JR Keihin-Tohoku Line / JR Yamanote Line / Tokyo Metro Yurakucho Line)
5 minutes on foot


Phone Number

03-5251-2001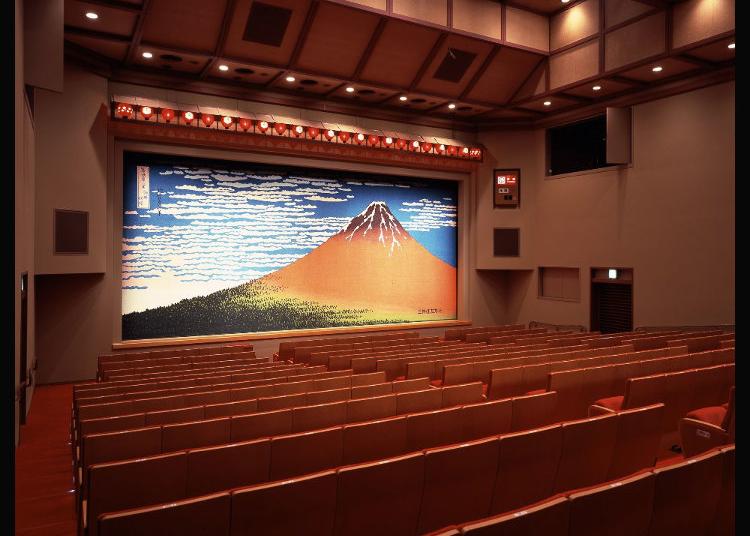 National Engei Hall, which opened in 1979 as a part of National Theatre in Chiyoda, Tokyo, mainly plays rakugo. In addition to regularly held performances at the storytellers' theatre, various performances are planned, allowing the audience to enjoy not only rakugo, but also rokyoku, magic shows, and manzai at reasonable prices. National Engei Hall is a small hall with 300 seats in total, so that the audience is close to the performers and can enjoy the true pleasure of being in this type of entertainment hall. On the first floor, there is an Engei Museum where you can see exhibits of literature and materials related to taishu geino. The hall is located about a 5-minute walk away from the no. 4 exit of Nagatacho Station on the Yurakucho, Hanzomon and Nanboku lines. Translation services, such as audio guides, are not available.
Address

4-1, Hayabusacho, Chiyoda-ku, Tokyo, 102-8656
View Map

Nearest Station

Nagatacho Station (Tokyo Metro Yurakucho Line / Tokyo Metro Hanzomon Line / Tokyo Metro Namboku Line)
5 minutes on foot


Phone Number

03-3265-7411
*This information is from the time of this article's publication.
*Prices and options mentioned are subject to change.
*Unless stated otherwise, all prices include tax.
Limited time offer: 10% discount coupons available now!