Here are the best Other Architecture in Tokyo and Surroundings, with travel tips and more, according to LIVE JAPAN, a top-class travel website for visitors to Japan. Our ranking is based on the most popular pages viewed by foreign visitors in a given category.

For instance, The Imperial Palace, Tokyo International Forum, Tokyo Central Post Office and other related spots will be listed. Be sure to check them out during your visit to Tokyo and Surroundings!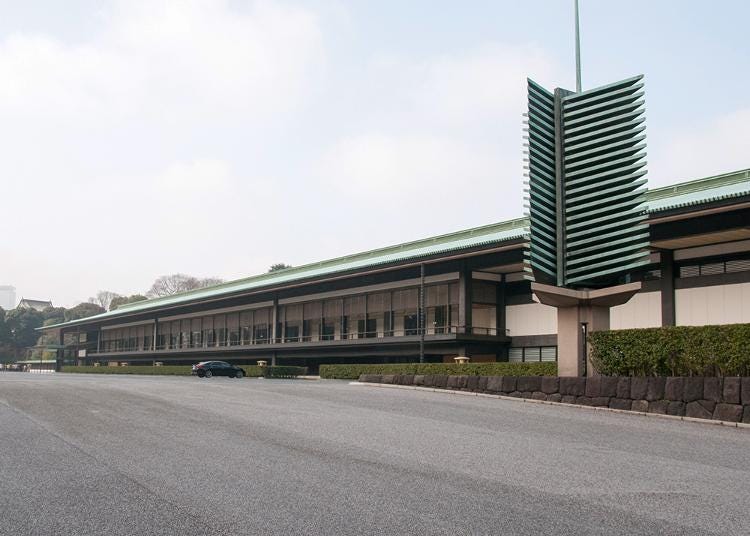 The palace used to be the castle (the Edo Castle) of the Tokugawa shogunate, but it became the palace for the Imperial family in 1868. It had been called kyujo (the Imperial castle) since 1888, but in 1948, it was renamed to kokyo, the Imperial Palace. Within the Imperial Palace premises, there are 1) gosho, where their Majesties, the emperor and empress, reside; 2) kyuden (the Imperial Hall); and 3) other buildings for the Imperial Household Agency government offices. In one area of the premises is Kokyo Higashi Gyoen (the East Gardens of the Imperial Palace), where the Tokagakudo Concert Hall is. Also, a general visit tour that allows visitors to see the inside of the Imperial Palace site is available. Although you are not allowed to enter the buildings, but you can still look at the palace premises or the government office buildings of the Imperial Household Agency. Other than the buildings, there are many places where you can enjoy nature during the summer. These places within the Imperial Palace site include the Lotus Moat, where you can see large lotus flowers, and Yamashita Street, which is quiet and full of greenery. The general visit tour takes about an hour and 15 minutes, and prior permission is required. For the access to Kikyo-mon (the Kikyo gate), the meeting place for the general visit tour is about a 10-minute walk from Exit No. 6 of the Nijubashi-mae Station on the Tokyo Metro Chiyoda Line and the D2 Exit of the Otemachi Station on the Metropolitan Subway Mita Line.
Address

1-1, Chiyoda, Chiyoda-ku, Tokyo, 100-8111
View Map

Nearest Station

Nijubashimae "Marunouchi" Station (Tokyo Metro Chiyoda Line)
10 minutes on foot


Phone Number

03-3213-1111
2.Tokyo International Forum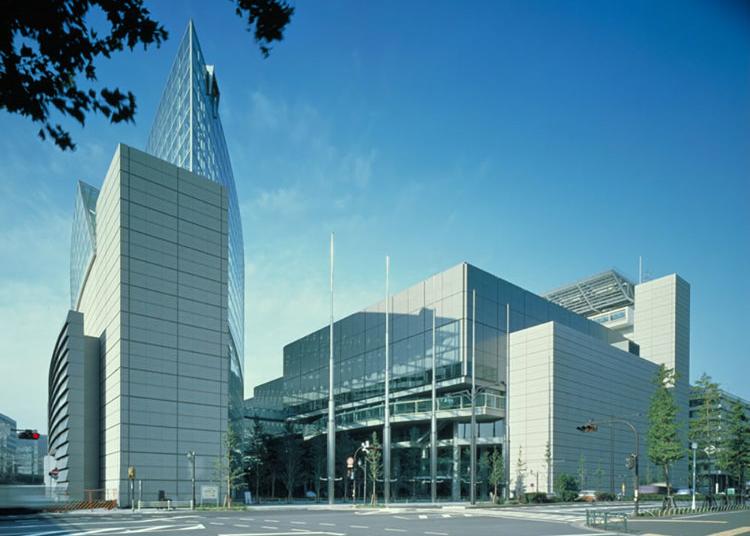 It holds eight large and small halls and 34 conference rooms to facilitate the dissemination of comprehensive cultural information. In the halls and conference rooms that are arranged to have individual characteristics, a wide variety of genres of events, such as international conferences, ceremonies, academic conferences, exhibitions, concerts, musical shows, and fashion shows, are held throughout the year. It contributes to disseminating multi-faceted cultural information. The building, as architecture, is also highly valued. The most notable symbol of the complex, the ship-shaped Glass Hall presents a truly massive space at 207 meters long, 57.5 meters tall, and 32 meters wide at its widest. For the walls only, about 2,600 pieces of glass were used. It is a popular facility, even if you do not participate in any event held there because you can enjoy seeing the unique exterior of the building.
Address

3-5-1, Marunouchi, Chiyoda-ku, Tokyo, 100-0005
View Map

Nearest Station

Yurakucho Station (JR Keihin-Tohoku Line / JR Yamanote Line / Tokyo Metro Yurakucho Line)
1 minute on foot


Phone Number

03-5221-9000
3.Tokyo Central Post Office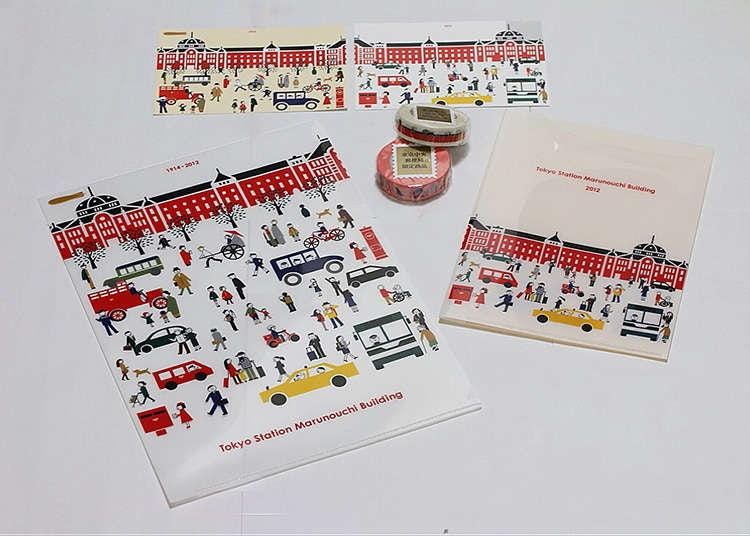 The Tokyo Central Post Office was one of the first postal offices established in Japan in 1871. In 2012, it was moved to the current location that is now the bottom layer building of JP Tower, and has been drawing attention as one of Japan's tourist spots. The products such as the clear document holders, masking tapes and postcards with the motif of Tokyo Marunouchi Station Building which can only be bought at the Tokyo Central Post Office is popular as a new Tokyo souvenir. If you post a postcard in the mailbox set around various places in Tokyo Station, they will seal it with the date stamp which has the scenery of Tokyo station.
Address

2-7-2, Marunouchi, Chiyoda-ku, Tokyo, 100-0005
View Map

Nearest Station

Tokyo Station (Tokaido Shinkansen Line / Hokkaido Shinkansen Line / Tohoku Shinkansen Line / Akita Shinkansen Line / Yamagata Shinkansen Line / Joetsu Shinkansen Line / Hokuriku Shinkansen Line / JR Tokaido Main Line / JR Yokosuka Line / JR Sobu Main Line / JR Sobu Main Line (Rapid) / JR Keihin-Tohoku Line / JR Yamanote Line / JR Chuo Main Line / JR Keiyo Line / JR Ueno Tokyo Line / Tokyo Metro Marunouchi Line)


Phone Number

03-3217-5231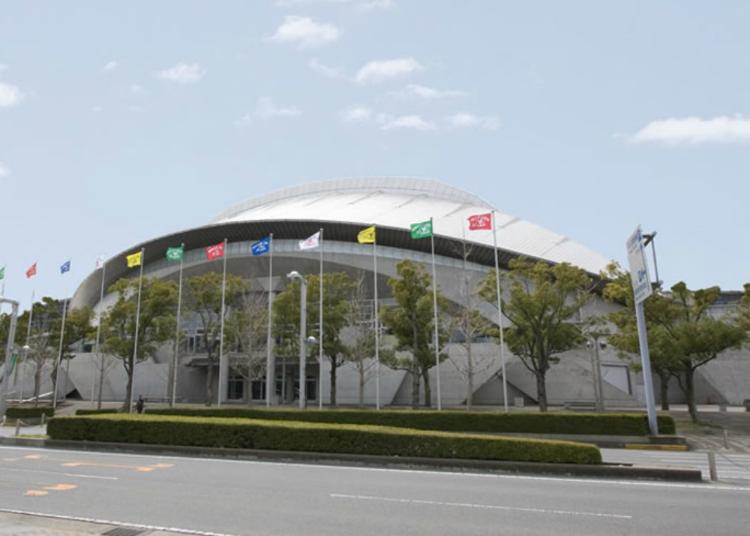 Makuhari Messe comprises three facilities: the International Exhibition Hall building, the International Conference Hall building, and the Makuhari Event Hall building. International Exhibition Halls 1~8 are designed to simulate the mountain range of the Boso Peninsula, while International Exhibition Halls 9~11 have characteristic arched roofs to symbolize the waves on the east and west coasts of Chiba. The International Conference Hall is used for a wide range of purposes, including conferences, corporate training, and parties. The International Conference Hall building offers 22 conference rooms in total, including a convention hall with a capacity of 1,600 people. The Makuhari Event Hall, capable of holding up to 9,000 people, has a distinct dome shape. It is used for various occasions, such as concerts, ceremonies/assemblies, sports events, exhibitions, or public lectures. There are also restaurants and stalls selling light meals within the facility.
Address

2-1, Nakase, Mihama-ku, Chiba-shi, Chiba, 261-8550
View Map

Nearest Station

Kaihin-Makuhari Station (JR Keiyo Line)
5 minutes on foot


Phone Number

043-296-0001
5.Tokyo Stock Exchange, Inc.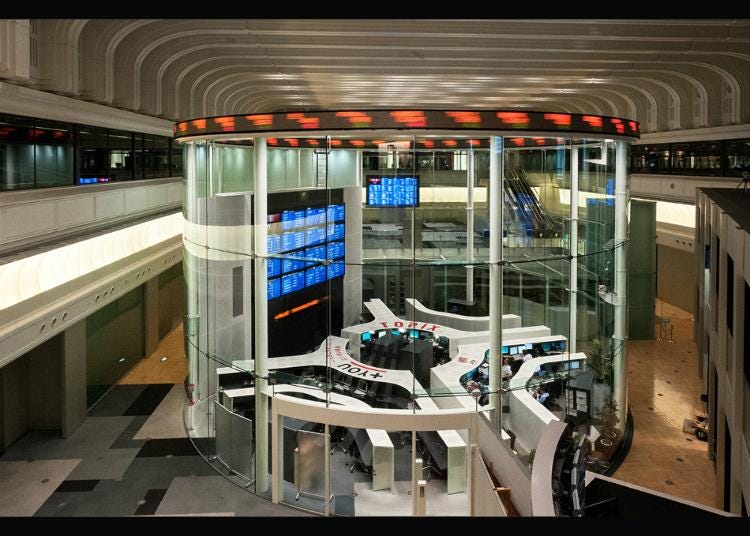 The tour of the Tokyo Stock Exchange, the heart of Japanese economy, is open from 9:00 am to 4:30 pm on weekdays (the last admission is at 4:00 pm). It has a magnificent appearance suitable for the center of Japanese economy, and when you enter from the West entrance where there is a doorway for visitors, you will be welcomed by the entrance with high ceilings. After the admission, as you go upstairs onto the 2nd floor, the market center which is familiar from economy news will pop into your sight. Camera flashes are prohibited, but you are allowed to take photographs inside of the building. We definitely recommend the stock trading simulation game which can be booked in advance if you are a group of three or more people. The TSE History Museum on the first floor displays items such as precious vintage stock certificates issued before the War. This is the only facility that exhibits so many stock certificates in Japan.
Address

2-1, Nihonbashikabutocho, Chuo-ku, Tokyo, 103-8220
View Map

Nearest Station

Kayabacho Station (Tokyo Metro Hibiya Line / Tokyo Metro Tozai Line)
5 minutes on foot


Phone Number

03-3666-0141
6.Jiyu Gakuen Myonichikan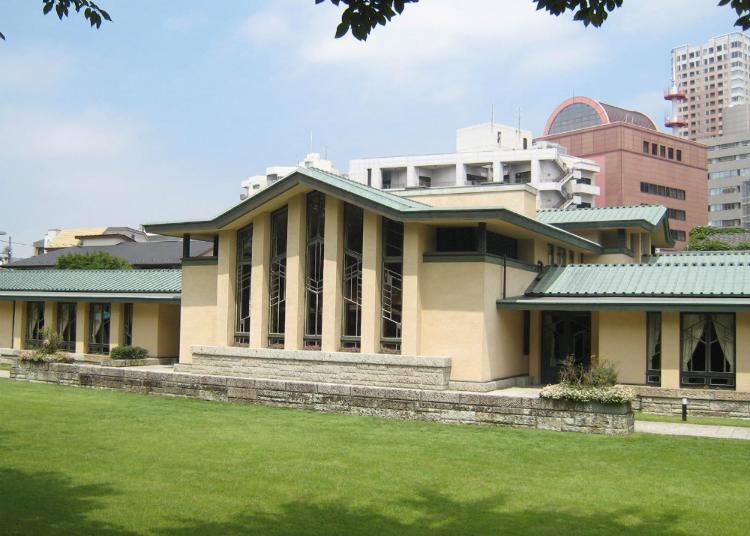 Jiyugakuen Myonichikan (House of Tomorrow) was built as a schoolhouse of Jiyu-gakuen which was founded by Mr. and Mrs. Yoshikazu and Motoko Hani. It was designed by the famous architect Frank Lloyd Wright, who was visiting Japan to design the Imperial Hotel in Tokyo at the time. Having survived both the 1923 Great Kanto Earthquake and the air raids during World War II, the building was designated as an Important Cultural Property of Japan in May 1998. You can visit the building during the open hours. The rooms are available for rent so that people can fully enjoy the space of Myonichi-kan. They are often used for class reunions, seminars, concerts, social gatherings, and other events. Wedding ceremonies can also be held on the premises, which has a large lawn courtyard and a building decorated with beautiful, geometrically designed windows.
Address

2-31-3, Nishiikebukuro, Toshima-ku, Tokyo, 171-0021
View Map

Nearest Station

Ikebukuro Station (JR Shonan Shinjuku Line / JR Yamanote Line / JR Saikyo Line / Tokyo Metro Marunouchi Line / Tokyo Metro Yurakucho Line / Tokyo Metro Fukutoshin Line / Seibu Ikebukuro Line / Tobu Tojo Line)
5 minutes on foot


Phone Number

03-3971-7535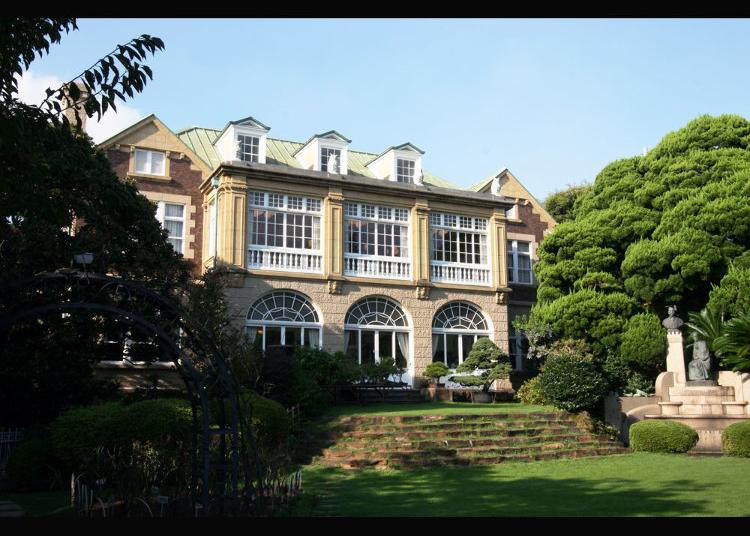 Hatoyama Hall is a Western-style residence commissioned in 1924 by former Prime Minister Ichiro Hatoyama. This is where he formed the Liberal Party (currently the Liberal Democratic Party) and prepared as Prime Minister to normalize diplomatic relations with the Soviet Union. The British-style design uses reinforced concrete, which was rare in those days. The 2,000-square-meter site has a courtyard, where roses and other flowers bloom from season to season. In 1996, it was renovated and became Hatoyama Hall to commemorate his achievements. It is now open to the public year round. The residence is also used as a location for shooting films, TV dramas and commercials.
Address

1-7-1, Otowa, Bunkyo-ku, Tokyo, 112-0013
View Map

Nearest Station

Edogawabashi Station (Tokyo Metro Yurakucho Line)
7 minutes on foot


Phone Number

03-5976-2800
8.Bank of Japan Head Office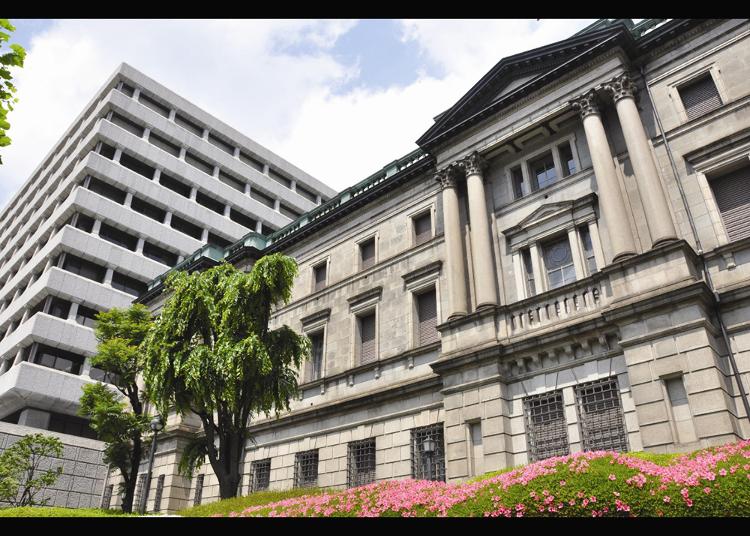 The Bank of Japan (BOJ) is the country's central bank and the organization that issues the national currency. Established in October 10, 1882. It was as an authorized corporation with the role of stabilizing commodity prices and securing the financial system. The BOJ today conducts wide-ranging operations that extend to financial management and international transactions as well as distributing and controlling notes. The bank moved to its current location in April 1896. You can visit part of the Main Building (Old Building — still remaining the image of the old days and designated as an Important Cultural Property) including the basement vault used until 2004, and the first floor (bank transaction office) in the New Building. Advance reservations are required to tour the BOJ, and photo identification such as the passport must be presented to enter the buildings.
Address

2-1-1, Nihonbashihongokucho, Chuo-ku, Tokyo, 103-0021
View Map

Nearest Station

Mitsukoshimae Station (Tokyo Metro Ginza Line / Tokyo Metro Hanzomon Line)
1 minute on foot


Phone Number

03-3279-1111
9.Nikolai-do Holy Resurrection Cathedral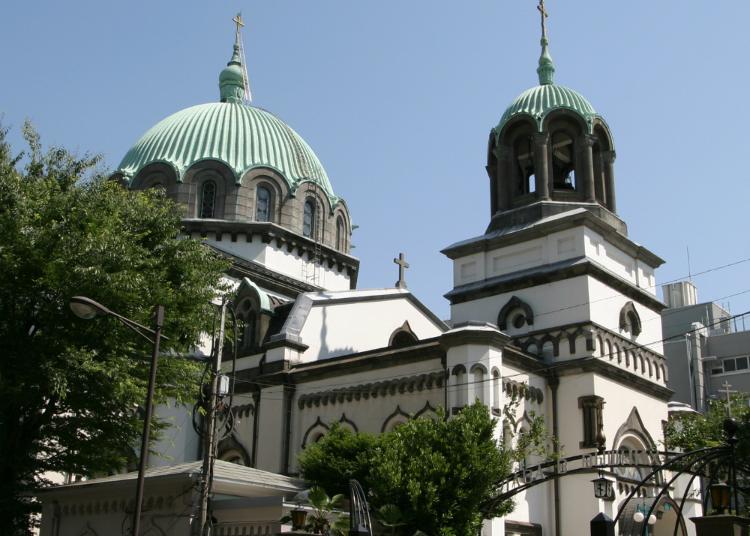 The official name of Nicholai-do is the Holy Resurrection Cathedral in Tokyo. Since Saint Nicholas, the Equal to the Apostles (a title given to saints in the Orthodox Church), founded this church to spread the Orthodox faith from Russia to Japan, it became known as Nicholai-do. The Orthodox Church has its organizations in various countries and has the Orthodox Church in Japan (Nihon Haristos Seikyokai), as well, but Nikolai-do plays the central role among the 60 churches throughout Japan. The architectural style is Byzantine with thick walls, small windows, and a dome at the center. Many Orthodox Christians come every day, regarding Nicholai-do as an essential house of prayer for all occasions in their lifetime: baptism, Divine Liturgy (a ritual of the Eastern Orthodox Church), daily prayers, weddings, funerals, and more.
Address

4-1, Kandasurugadai, Chiyoda-ku, Tokyo, 101-0062
View Map

Nearest Station

Ochanomizu Station (JR Chuo Main Line / Tokyo Metro Marunouchi Line / JR Sobu Line)
2 minutes on foot

10.Nikko Tamozawa Imperial Villa Memorial Park
The Nikko Tamozawa Imperial Villa was erected in 1899 as a place to rest for Imperial Prince Yoshihito (later becoming Emperor Taisho). It was used by three generations of emperors and imperial heirs until its closing in 1947. The complex of the villa features 106 rooms, incorporating architectural styles that span the Edo, Meiji, and Taisho eras, blending Japanese and Western influences. Tochigi Prefecture carried out restoration work on the villa from 1997 to 2000, restoring it to its appearance in 1921.
Since 2000, the villa and its yard have been open to the public as a memorial park. In 2003, it started being used as a training facility as well, with tea ceremonies and dinner parties often held there today.
It was also designated as an Important Cultural Property in 2003, and even selected as one of Japan's Top 100 Historical Parks in 2007.
Address

8-27, Honcho, Nikko-shi, Tochigi, 321-1434
View Map

Nearest Station

Nikko Station (JR Nikko Line)
10 minutes by bus


Phone Number

0288-53-6767
*This information is from the time of this article's publication.
*Prices and options mentioned are subject to change.
*Unless stated otherwise, all prices include tax.