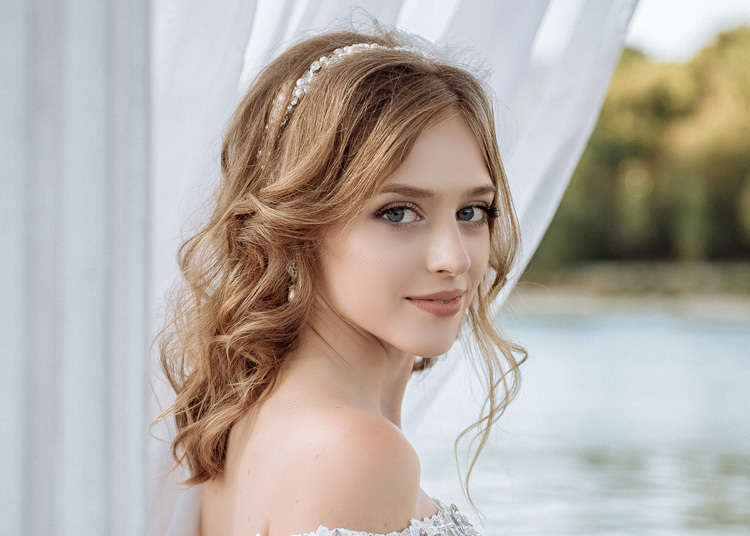 Marrying someone from a different country is bound to lead to a couple of culture shocks and clashes of opinion – no matter how well you get along, there are some things that are just too influenced by your upbringing!

Here, we interviewed 7 non-Japanese living in Japan on their opinion of marriage in Japan. Some were married to Japanese people, but some simply commented on the situations of their friends and those around them – either way, there were a few shocks to be had! (The below comments reflect only the opinions of those interviewed).
The wedding anniversary is not the day of the wedding?! I don't get it!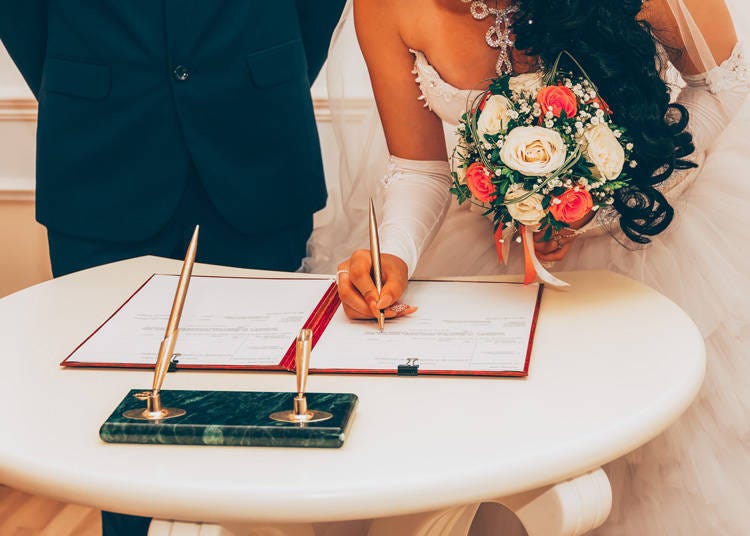 "I'm Chinese and my husband is American, but for us a "wedding anniversary" is celebrated on the day of the wedding ceremony. We signed the papers and got married during the wedding ceremony itself. But it seems that in Japan, you go to the government office and submit a marriage registration on a separate day, so what is the wedding anniversary?" (Chinese/woman/30s)

"I married a Japanese person, and I talked to my friends about a lot of things, but the thing that surprised me most was that many Japanese people will go to the governmental office to register on a separate day to the wedding itself. In Slovakia, they're both on the same day." (Slovakia/Female/30s)

This was the most common opinion of Japanese marriage situation for our foreign interviewees. In the past, even in Japan, the day when you submit a marriage registration to the government office was the same as when you performed the reception. Some people still go to the same day as they want to make their anniversary the same day, but many people do the wedding after registering. Some people will even have the wedding ceremony a year after registering.

According to our respondents, there were many countries such as China, the United States, and Europe where the enrollment and the wedding were on the same day. As a Japanese person myself, even I can see why this might be confusing!
You still take his name?!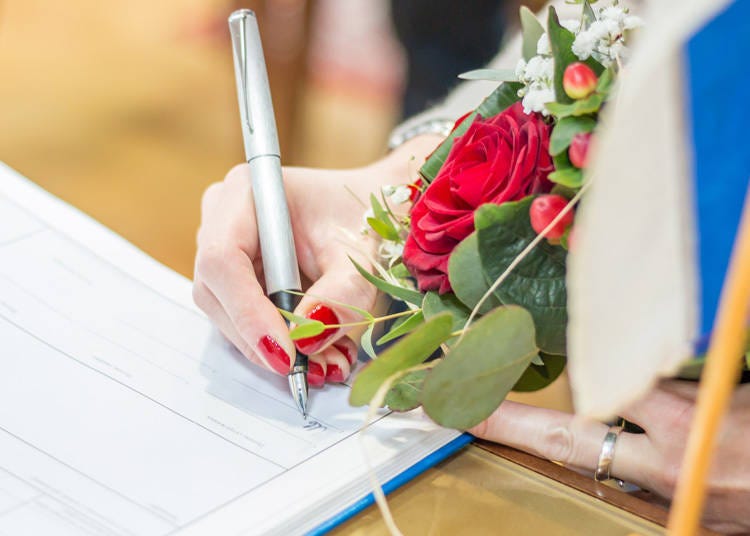 "It's still common in Japan for women to change their name to the man's surname. There are a lot of people in Britain who change to men's surnames, but not as many as in Japan. In Japan, women basically have to change their name. I was surprised" (UK/female/20s).

Even in Japan, surnames for married couples have been talked about, but the law stipulates that they are married with the same name. In the UK, the surnames of men and women can be double-barreled, or you can choose to keep your own name, meaning the choices are wider than in Japan.

Double-barreling last names is an option that Japan does not have! It seems that there is no family register in the UK like in Japan, so you can choose what you want to do. The surname, unlike Japan, seems to be less important.
Common-law marriage is not official?!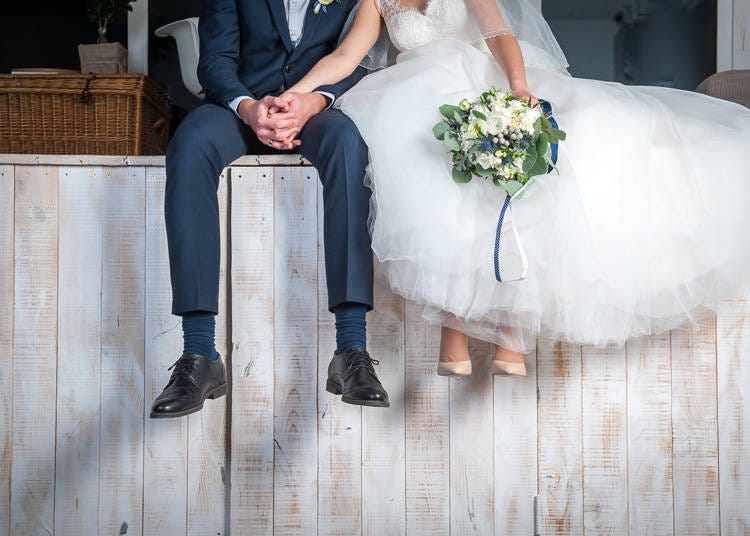 "In Canada, a common-law marriage is the norm. You don't have to 'get married', but you still come under the same laws as a traditional marriage. In Japan it's often not accepted as a marriage unless have a traditional wedding." (Canada/female/30s) In

In Canada, it is said that a common-law marriage and a traditional marriage can be subject to pretty much the same laws. In Japan, even though there is a form of common-law marriage, it does not bear the same rights as a traditional marriage.

For example, children may not have joint custody, and even if their partner succumbs to illness, it may not be possible to sign off on family surgery because it is difficult to prove their family relationship as a spouse. This era demands diversity. As an option, it would be nice if people who were married under a common-law marriage in fact had the same rights!
What a beautiful ceremony! Japanese weddings are extravagant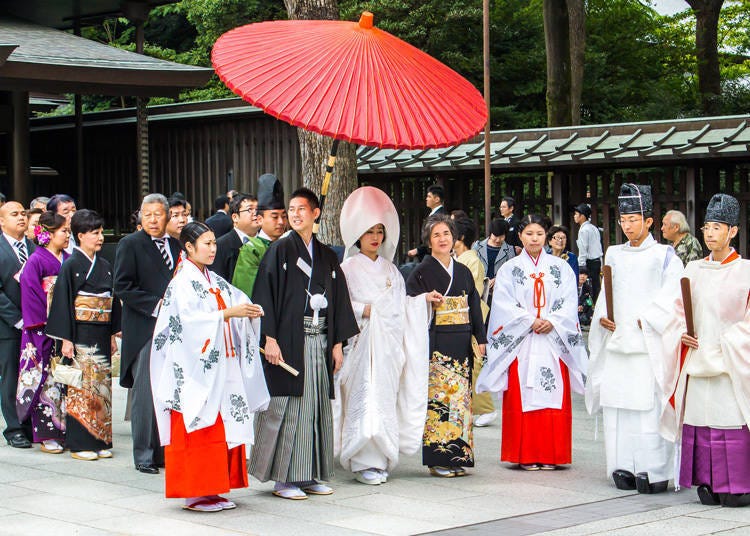 marcociannarel / Shutterstock.com
One of the things that surprised our interviewees about the marriage situation in Japan was the luxurious weddings. While recently down-played marriages and small-group weddings are popular, there are still many people who have a grand reception.

"It might be because it was a friend of a politician, but I was surprised because it was so luxurious! Even the drinks and meals, right down to the bride's dress, everything was incredibly fancy" (USA / Male / 30s)

It is a common practice in Japan that you can receive the service as if you were visiting a first-class restaurant, so that the staff at the venue will come to you to offer you the next drink.

In the US, people often hold casual receptions compared to Japan, such as in their own garden or at a smaller venue. Our interviewee said that the American men who took part in the event felt a bit tense because it was such a restrained, fancy affair.
The married couple gives the GUESTS gifts?!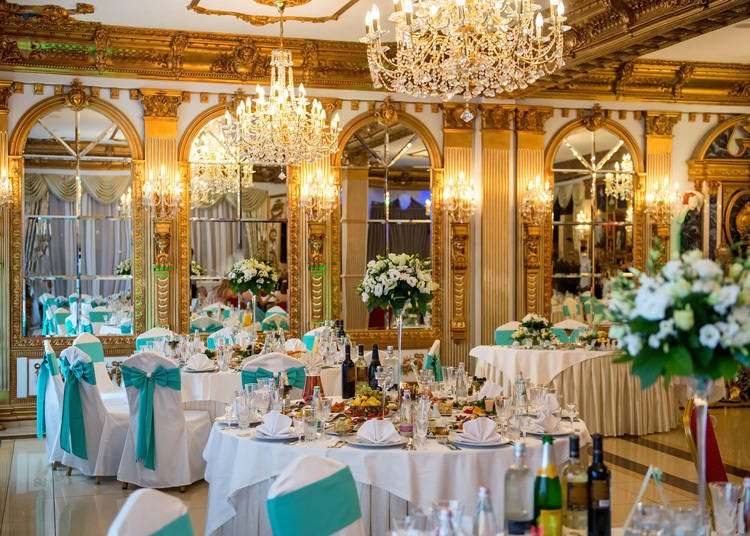 "When I attended a wedding ceremony in Japan, I was surprised at the system in which guests give a celebratory gift, but the bride and groom also give the guests a gift in return! So much preparation." (China/30s/female)

"When I attended a wedding ceremony in Japan, I received money for my travel as well as a gift. I came to celebrate, so I felt weird to receive so much." (Malaysia) /Women/30s)

Generally, at the reception, the bride and groom will give back to the wedding guests. Originally, it is said that not only to be part of giving back, but also the gift given as a part of the shared happiness. It seems there are gifts given in China, but on average, they will spend about 10,000 yen. And it seems that the bride and groom will not give anything back.

Some of our interviewees were of the opinion that tt takes a lot of time to prepare for a wedding reception, and it takes a lot of time to select presents, so why not just remove the celebration in the first place?

Of course we want to share happiness so it's nice to exchange gifts, but our Chinese interviewee was very shocked by the amount of effort that goes in.
Even as a guest this is crazy expensive!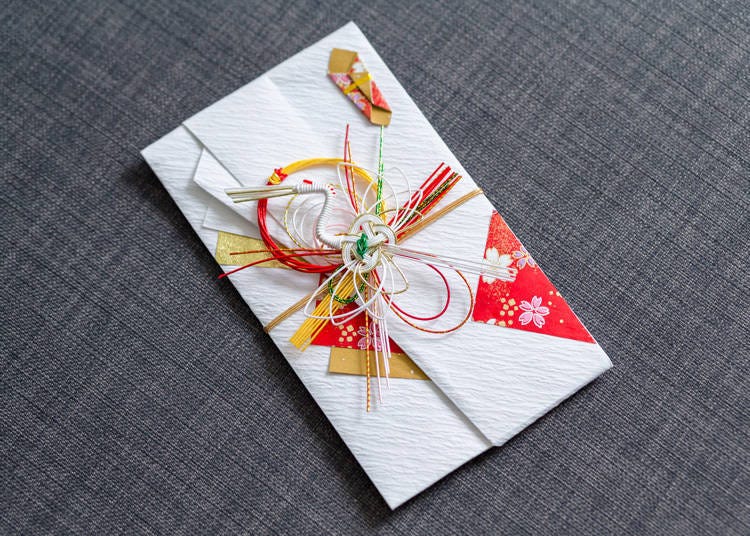 "I understand the feeling of celebration, but it was very expensive. In the United States, the bride and groom often announce in advance what they want on a registry, then you buy it and bring it with you." (America/male/30s)

"Europe has the same registry system as the United States, and you don't give money." (Netherlands/male/40s)
Here the customs seemed to differ quite drastically from Europeans and Americans in particular. In Europe and the United States, celebration money is rarely given, and it is common to give presents that the bride and groom have asked for. So, our interviewees were very surprised that 30,000 yen may be given to celebrate and 50,000 yen may be given to relatives.

It seems that even in Japan it is seen as expensive, and there is even a phrase to mean "Poor from celebrating". Japan seems to be changing with the times, though, as many couples no longer ask for this kind of celebratory money, but rather try to make the burden on the guests much lower.
I'm getting bored! These speeches are way too long!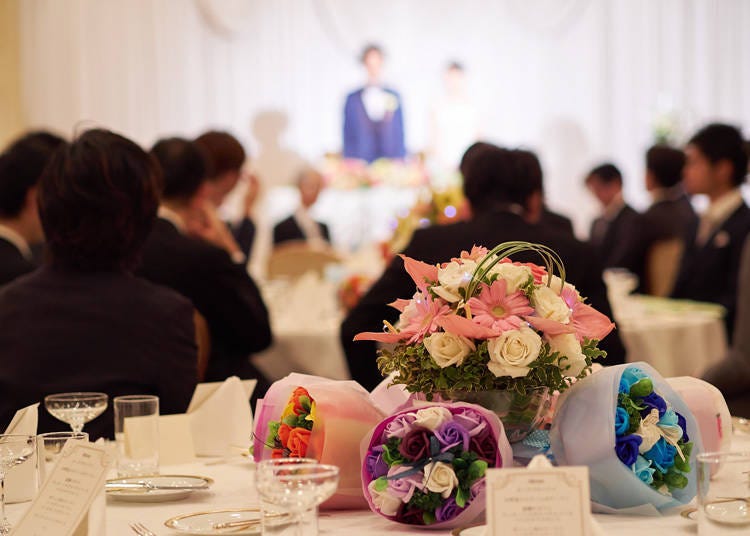 "I was surprised at the length of the wedding speeches! There are toasts and speeches in the United States, but they are short and often funny. Japan has a more serious content, and I participated in several weddings, but none were particularly funny. I wanted to eat the delicious-looking food, but everyone was of course quietly listening." (USA / Male / 30s)

Especially when a colleague gives a speech, it's likely to be more serious. And it's quite likely that more than one colleague is in attendance. But it seems that at the weddings attended by the American man, they would spend more than 10 minutes on speeches. Western weddings seem to be more casual than in Japan, and there are many people who try to make them funny and interesting.

Marriage in Japan has more of a sense of uniting two homes, so perhaps that creates a more serious tone.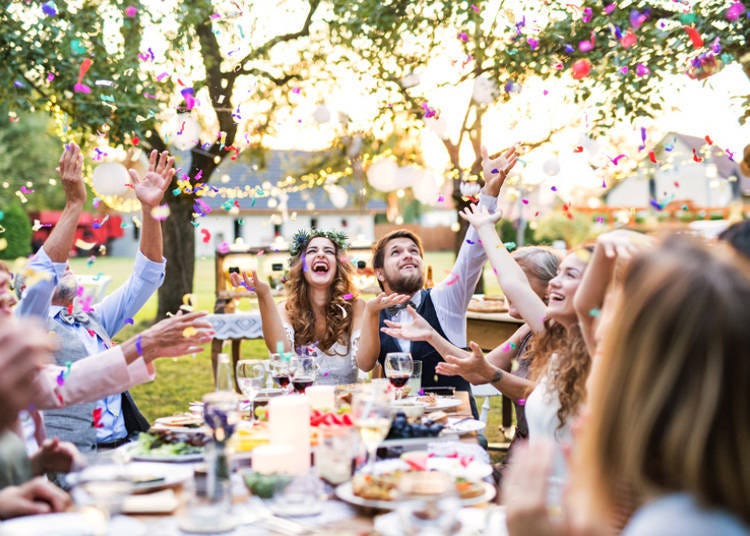 We've heard a lot of surprises today, but off the record a lot of our interviewees told us they love how deep and meaningful Japanese marriages are, and how they connect two households and their history. Although same-sex marriages, common-law marriages and name changes still seem to be somewhat behind, I'm hopeful for the future, and hope to continue to learn more about other cultures too.
*This information is from the time of this article's publication.
*Prices and options mentioned are subject to change.
*Unless stated otherwise, all prices include tax.