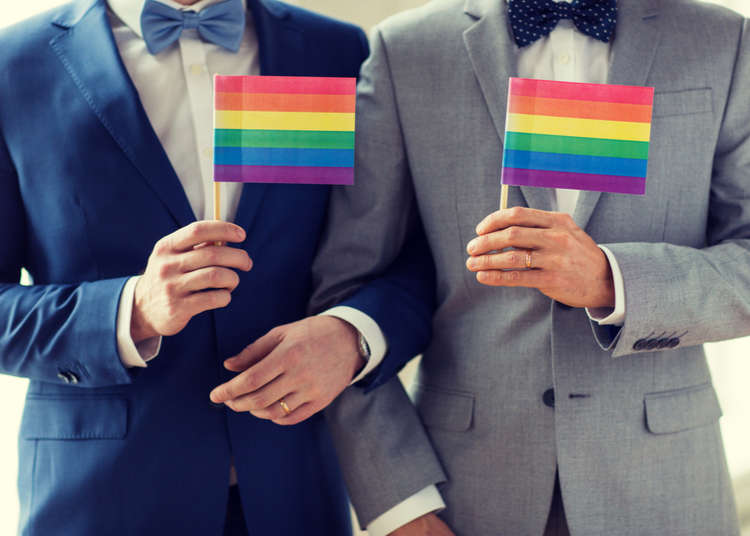 Although acceptance of LGBT+ people is generally on the up globally, pretty much nowhere is 100% tolerant just yet. So what does that mean for Japan?

As far as Asia goes, Japan is actually on the more progressive side despite having a conservative government. Same-sex marriage is not yet legal as of January 2020, but in 2015, "partnership certificates" became available to same-sex couples. Although these do not hold the same benefits as a marriage certificate, they are perhaps indicative of increasing acceptance of LGBT+ people.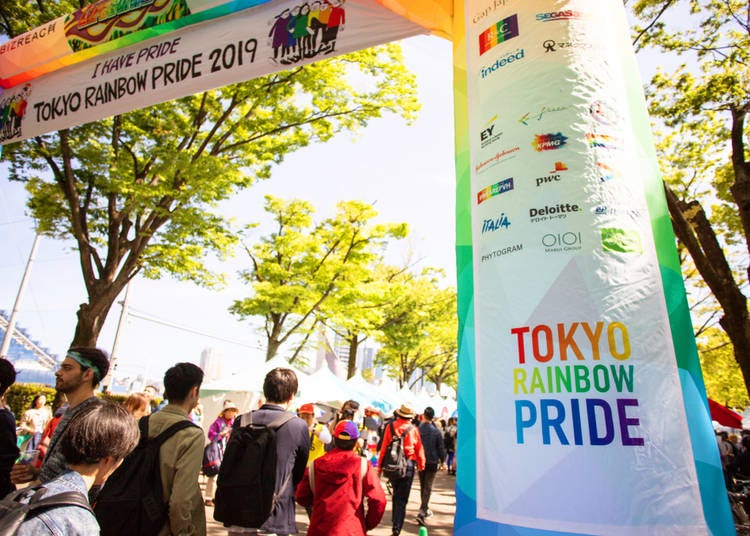 Tokyo Rainbow Pride (Image credit: Morumotto / Shutterstock.com)
Japan has a long history of homosexuality being depicted in art and literature, including the famous work "The Tale of Genji". There are a few openly LGBT+ politicians and celebrities, and younger generations of Japanese people are largely in favor of legalizing same-sex marriage according to a survey carried out by Dentsu in November 2019 (Source). And in fact, around 10% of Japanese people ages 20 - 69 identify as LGBT+ (Source).

To get a first-hand account of life as a foreign, gay person living in Japan and dating a Japanese national, we interviewed a young man who lives with his partner in Tokyo. We asked about their life in Japan and about any challenges they face as not only a gay couple, but an interracial one to boot. Despite only being in their 20s, these men have been together for six, going on seven years, so they have plenty of experience on the matter!

(The following is only the experience of one couple, and does not necessarily reflect the experiences and opinions of others.)
1. Have you ever been treated differently to other couples due to being an interracial couple? For example, in LGBT+ spaces?
Our interviewee is from Australia and his parents are of European descent. His partner is half Japanese and half Singaporean Malay, but the pair reportedly haven't experienced any particularly noteworthy treatment based on their being an interracial couple. However, he says that "due to being foreign and my partner already being mixed we are both seen as an outlier by the LGBT community in Japan. As for more Western gay spaces, we've never experienced any kind of different treatment, although we do not really mix outside our usual circles which are already quite multicultural by default."

Despite Japan's rapidly declining birth rate, one in twenty-nine children born in Japan in 2014 had at least one parent who was not Japanese (Source). It's unfortunate that, in spite of the growing number of foreign nationals visiting Japan and living here, being only half Japanese still means that you're something of an anomaly! Regardless, the absence of any particularly negative or even positive treatment based on their race does bode well for a more multicultural, inclusive future.
2. Do you feel you are treated differently to other couples in Japan in general?
"I've found in Tokyo, and even smaller places most people just tend to mind their own business. Hotels have never questioned us booking a room with double beds before (although sometimes we find extra bedding or futons stuffed in the closet for us to use). I think in a lot of east Asian countries it is not seen as too unusual for two men to share a meal together or go to karaoke together, for example."
It's true! Despite actual LGBT+ identities being largely kept out of sight, a lot of people (including straight people) don't shy away from spending time with and being physically affectionate toward members of the same sex. Female friends walk arm in arm around town as they shop, and it only takes a couple of beers for men to start cuddling and declaring their love for their best guy friends. While there is definitely a closet case or two in the mix – as mentioned above, 78% of the LGBT+ 10% of the population hasn't come out – for the most part, Japanese people aren't worried about being close and affectionate with members of the same sex. Although this doesn't necessarily indicate actual acceptance of LGBT+ people, it is in stark contrast to the 'no homo' culture that exists in some western countries, and especially to the outright aggression of the most homophobic corners of the earth.
3. Have you ever been refused entry to anywhere in Japan or abroad? Do you know any other couples who have?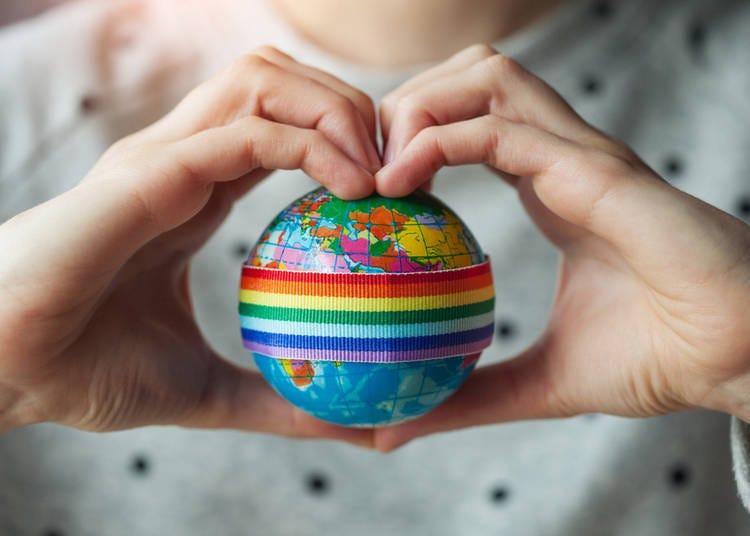 "In our experience we've never been outright refused entry to anywhere. However, love hotels might ask us for an extra surcharge due to being two men."

While it's great that our interviewees have never been turned away, there are plenty of stories of same-sex couples being turned away from love hotels in particular. But hang on, what exactly are love hotels? A haven for couples to share some intimate time together away from their families and the thin-walled apartments of Japanese cities, love hotels offer more anonymity and often a range of "toys" and other amenities that you wouldn't find at a normal hotel, and they're more affordable!

Love hotels are a lot of fun, and it's definitely worth finding an LGBT-friendly one on your trip to Japan! You can find out more about love hotels here, or read about some first-hand experiences other foreigners have had here.

Personally, our interviewees don't know of any couples who have been denied entry anywhere, although they did note that they have heard such stories in the media. While they cannot confirm or deny these stories, they added that they "feel like LGBT tourists are more likely to be refused entry for being foreign, not for identifying as LGBT."

A lack of Japanese ability, the presence of tattoos, and badly behaved tourists in the past are all factors that can lead to discrimination against foreigners in Japan. Places that enforce such prejudiced rules are few and far between, and are generally more likely to discriminate against foreign people of non-Japanese Asian backgrounds. Luckily, most people do enjoy their time in Japan without incident, so you probably don't need to be on guard the whole time you're here.
4. Have you dated people from your home country before? Is there anything that stands out about this relationship?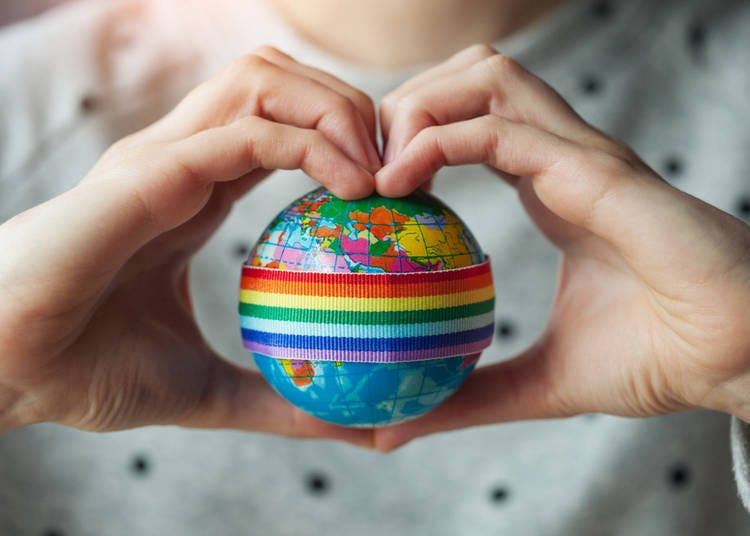 Both our interviewee and his partner have dated other people from their respective countries and from other countries as well, so they can act as something of an authority on the subject. In terms of culture shock or massive, relationship-threatening differences, the news was pretty positive; they haven't come up against any problems in particular, and this seems to be thanks to the world being more connected than ever before.

"I think the LGBT community in Japan is influenced by international attitudes and movements to some extent. For LGBT people in Japan, not only do they have an understanding of their own domestic community, but they also may understand what is currently trending internationally as well. This isn't just from a political standpoint, but also culturally and socially."

This is interesting for a few reasons: young Japanese people are notoriously apolitical, and overall voter turnout in the 2019 election was reportedly below 50% (Source).

Plus, things like news and memes tend to trickle into Japanese servers and onto television with something of a delay compared to the English-speaking world. It's heartening and surprising to hear that the LGBT+ community in Japan has their eyes and ears open to what's happening both locally and globally. Thanks to this, he continues, "Japanese people in the LGBT community are already quite open to what might be considered 'Western' relationship concepts or social norms. Whether they agree or not is a different question, but I've never met anyone who let cultural differences get in the way of a good time. Personally, I thought Japanese attitudes towards casual sex would be more closed minded or taboo, as seen with their heterosexual counterparts, but for gay men it is very much an open discussion for most people."
5. Do you find yourself adhering to specific traditions of Japan or the other's nationality?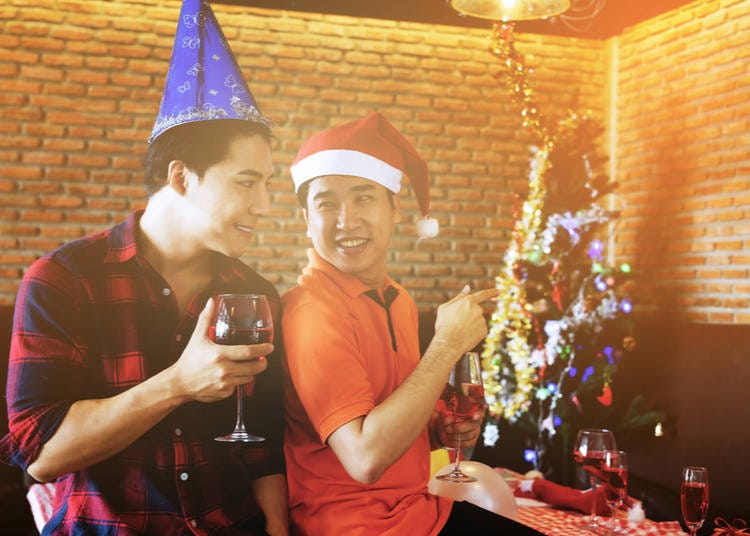 Many heterosexual Japanese couples have a fairly traditional dynamic in which the man works and the woman is a homemaker and mother. However, women are generally in charge of finances, giving their husbands an "allowance" or okozukai, the opposite of how finances are usually dealt with in America or Europe. However, things are shifting, and more and more younger Japanese couples are going Dutch, as is the case with our interviewee and his partner. "In terms of household finances, we try and split everything evenly, while keeping our own savings. If something large needs to purchased or a big expense is coming up, we will spend a lot of time making sure it's something we both want or need and split the costs."

Keeping your own savings and working together financially seems to be a growing trend, and not just with the LGBT+ community; more and more heterosexual couples are showing similar behaviors. Things in the Japanese working world have largely been skewed to not exactly be in women's favor, and women are generally expected to leave work once they get married. Nevertheless, according to Wikipedia, women constituted 42.7% of Japan's workforce in 2014, and many mothers work part-time. This might help to explain why old traditions surrounding money are being abandoned for more modern financial habits.

Holidays are a less day-to-day issue, but are a big one nonetheless! This couple operate fairly independently here: "I don't think we really adhere to any specific traditions. My partner will spend time with his family for bigger Japanese holidays like Obon and New Year; for myself it depends on whether or not I'll be able to go home during these periods." Obon is a Buddhist tradition that involves a dance called Bon Odori, and visiting the graves of family members to clean them.
6. Do you ever feel that life in a same sex relationship would be easier elsewhere in the world?
"Yes. Obviously life would be easier in a country that recognizes us as a legal couple. Places like Europe, Taiwan, Australia, and so on. Japan is having a lot of developments at regional levels with same sex certificates being introduced in small patches around the place but the benefits pale in comparison to what a marriage certificate could offer. I think a major problem is Japan's household registry system already placing men in such high regard. What happens to that system if there is a household where there are two men who want to be seen as two equals, or household with no men at all? The rules are too rigid at the moment; things need to change for any sort of progress."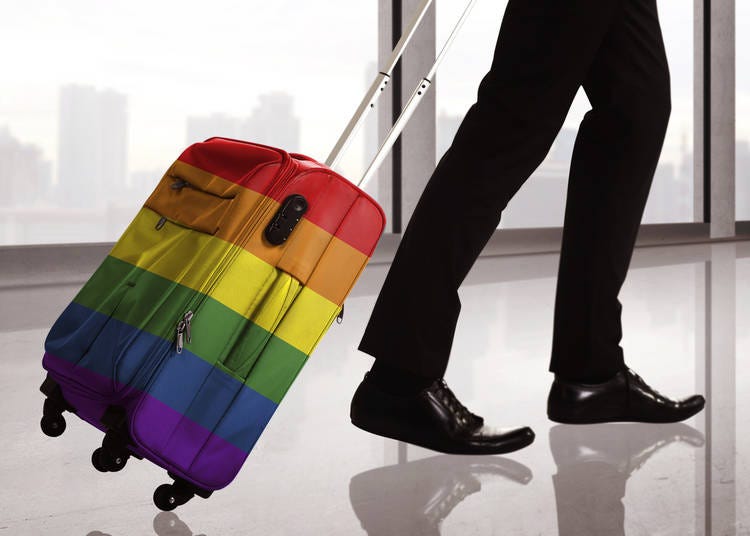 The household registry he's talking about is called koseki. It's used to record things like adoptions, births, and deaths, but it's generally on the antiquated side, being both patriarchal and heteronormative. For example, only one family name can be on the koseki, so one half of a married couple (usually the woman) has to take her husband's name. However, as of 2003, you can at least change your recorded gender on your koseki under certain circumstances, so things may yet improve on other fronts as well.
7. Many travelers worry about coming to Japan/Asia as a same sex couple. What advice or words of wisdom would you have for them?
"Just use your common sense. Japan is very much on the side of 'keep it to yourself and everything will be fine', regardless of your sexuality. I would save any intense PDA for LGBT safe-spaces like clubs and bars. Aside from that, keeping it low key would be best. PDA in general is not a very common thing here for heterosexual people either; it's just a decency thing."
So Where Does This Leave You?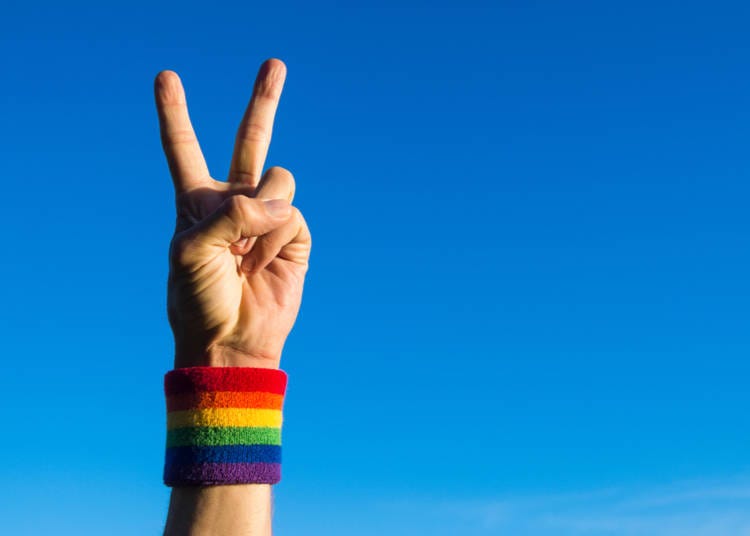 While there is still a long way to go, things seem overall fairly hopeful for the future of the LGBT+ community in Japan and visitors from abroad. At present, it does unfortunately seem that some degree of stealth is still recommended, which may be difficult for people wanting to live as openly and authentically as possible. This attitude of 'don't ask, don't tell' may feel stifling to some, but it does at least generally mean people won't ask intrusive questions and you can fly under the radar of less accepting people. If you choose to be more open while you're here you may get some stares, but you honestly might anyway just for being foreign!

As things stand today, there are some challenges for those looking to settle down in Japan, but there are definitely worse places to be! And, while marriage is not currently an option for same-sex couples, the country is at least taking baby steps toward a future where it is. With one in ten Japanese people identifying as LGBT+, maybe that future will be sooner rather than later.
*This information is from the time of this article's publication.
*Prices and options mentioned are subject to change.
*Unless stated otherwise, all prices include tax.