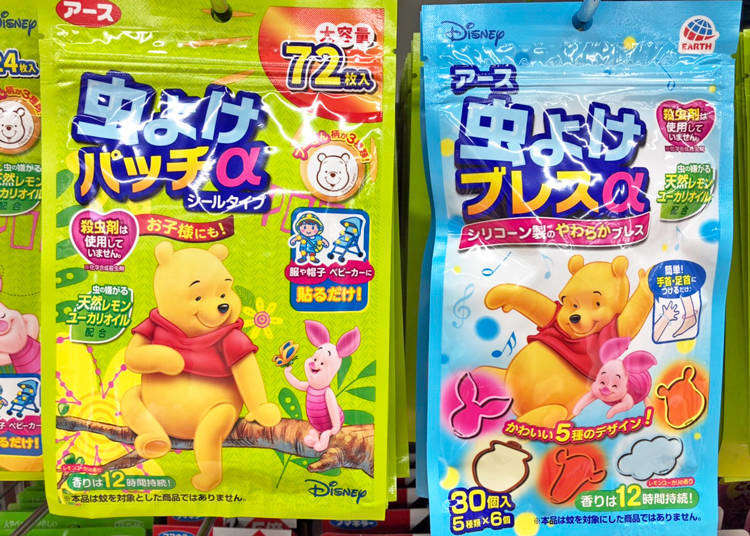 Summer in Japan is not only hot and humid, but there are so many bugs too! It can get pretty tiring travelling around, especially when you're not used to such muggy weather! We may not be able to change the weather for you, but we can at least help you feel a bit more at ease (hopefully)!

We went to Bic Camera to see what they would recommend to beat this frustrating summer heat. They've recommended 5 items which you can buy straight away, and even carry around with you on your adventures!

(All prices are accurate as of August 16, 2019)
Hands-free mini fan: Aren't those headphones?
Available in black or white
First up is Hiro Corporation's HE-NTF001B USB Fan (2,127 yen). This hands-free fan that you wear around your neck has been incredibly popular recently! Holding a fan in one hand and trying to read a map in the other is no easy task, so just pop this around your neck and head out!

You can charge it by USB, so there's no problem with the wires getting in your way. And as a bonus, it comes with a special net to prevent hair getting caught, so even if you have long hair, you don't need to worry!
Desktop and handheld 2-way fan: Great for on the move!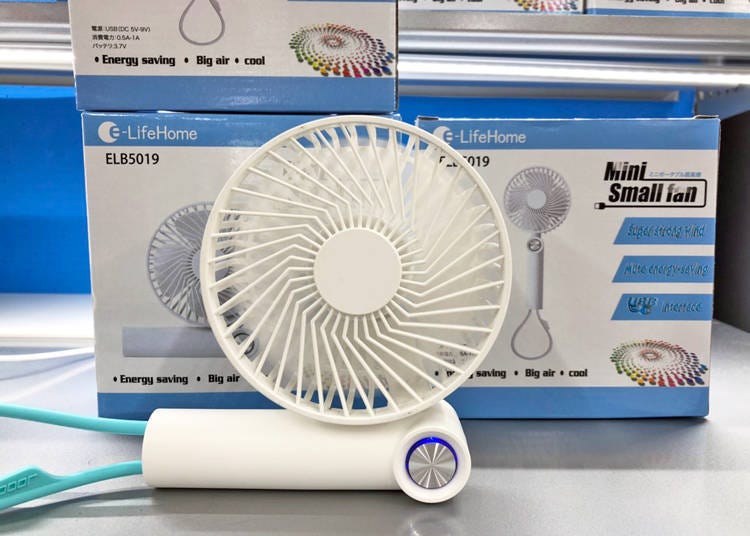 Comes in 3 colors: white, blue and pink
Continuing with the portable fan theme, here is Nagayama's "Carrying Fan Handy Fan" (1,050 yen). This one is perfect for business and leisure, as it doubles as both a desk and portable fan. It also has three settings: weak, medium and strong, which means it can take you right through to the end of summer! It's small and lightweight, so definitely easy to carry.
Insect repellents: Essentials before you go outside!
Earth Corporation's "Winnie the Pooh Insect Repellent Patches α Stickers 72 pc." (虫よけパッチα シールタイプ プーさん 72枚入) (Left, 835 yen), "Winnie the Pooh Insect Repellent Bracelets α 30pc." (虫よけブレスα プーさん30個入) (Right, 714 yen)
If you love the outdoors, Earth Corporation's insect repellents are perfect for you and your kids! There are two types, the "sticker" type that you can put on your clothes and belongings, and a "bracelet" type that you can wear on your wrist or ankle. It emits a scent that will stop insects from bugging you! The effects last about 12 hours, and are can be used by children too.
Clothing Refresher Spray: Such a cool feeling!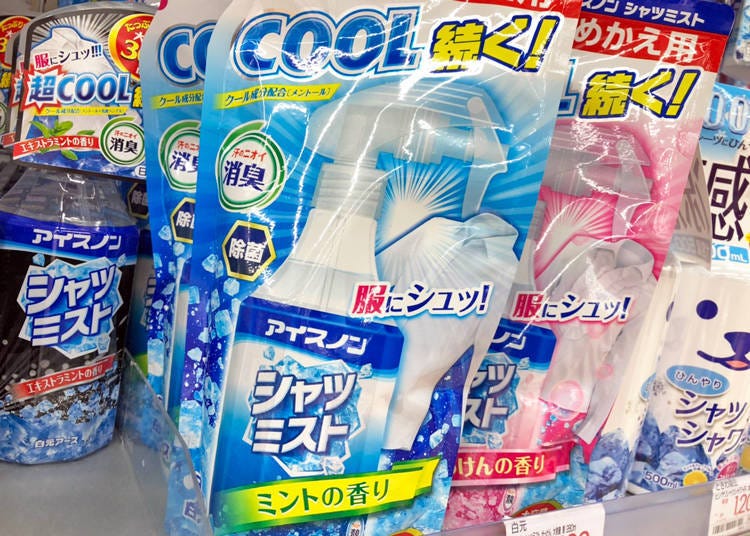 Refills available
The worst thing about sweating is when it makes your clothes stick to your skin! We have the perfect solution to fix that: Shiramoto's "Ice Non Shirt Mist: Mint" (アイスノンシャツミスト ミントの香り) (658 yen). You simply spray it onto your clothes and voila, you're instantly cooled and minty fresh! It also has an added bonus of a deodorizing and sanitizing effect on your clothes!
Surprise towel: Just add water!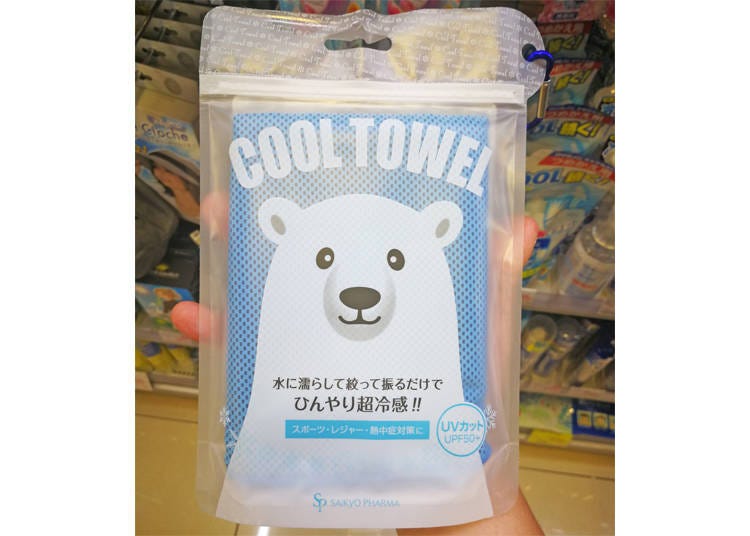 Available in blue and pink
Everyone wants at least one of these during the summer! SAIKYO PHARMA'S "Polar Bear Cool Towel" is a must-have (548 yen). Simply soak it in water and give it a shake, and you'll get an amazing cool feeling from this towel! It even has some UV protection and antibacterial effects, and given that it's 100% polyester and can be machine washed, you can put it in like a normal towel! The perfect summer companion.

You can find Bic Camera stores all over the place in Japan – so make sure you stop by when you're really feeling the heat!
Address

1-11-1, Yuurakucho, Chiyoda-ku, Tokyo, 100-0006
View Map

Nearest Station

Yurakucho Station (JR Keihin-Tohoku Line / JR Yamanote Line / Tokyo Metro Yurakucho Line)
1 minute on foot


Phone Number

03-5221-1111
Special coupon for Live Japan readers!
Present this coupon to shop staff to receive an extra discount off selected purchases! (Terms and restrictions apply)
*This information is from the time of this article's publication.
*Prices and options mentioned are subject to change.
*Unless stated otherwise, all prices include tax.