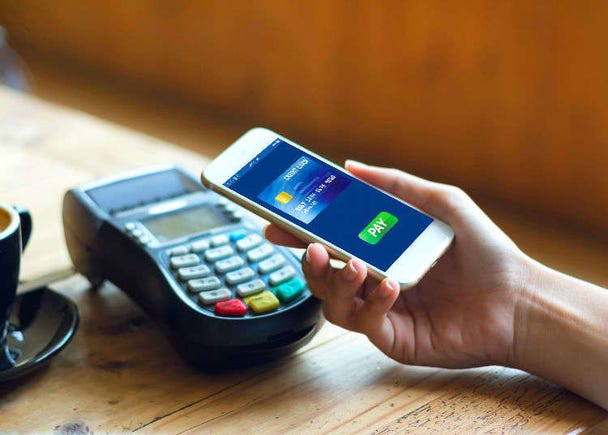 While a lot of travelers certainly have a visit to Japan on their bucket list, the country also faces quite a lot of challenges when it comes to accommodating its international visitors. The Japan Tourism Agency has conducted a survey of international tourists in February 2017 about the issues people encountered during their trip, the top answers were free public Wi-Fi and LAN, communication, getting route information of public transformation, information on how to use public transportation and transport fees, as well as money exchange and credit card acceptance.

Regarding people's issues with being able to use their credit cards, the Japan Credit Card Association conducted another survey of international tourists in December 2016 in regard to the efforts of the credit card industry to revitalize Japan as a tourism nation. According to that survey, people named several reasons for their dissatisfaction with the current credit card situation, including lacking information of whether credit cards can be used at a store or not (42%), a lack of information in guidebooks, on websites, and at travel agencies of whether credit cards can be used or not (40%), and dissatisfaction that the credit card could not be used in a setting where the traveler wanted to use it (37%).

This illustrates that there are quite a lot of tourists who are unhappy about money exchange and payment during their trip to Japan. Especially the delay of electronic payment in Japan is often pointed out. Globally speaking, cashless payment is becoming the standard in most countries that are also popular tourist destinations. China, for example, doesn't only have extensive cashless payment for traffic and transportation but also boasts payment via smartphone credit cards, and QR code being widely available. While payment via IC cards such as Pasmo and Suica is becoming more widespread at shops, vending machines, and convenience stores, cash is still the most-used form of payment. Why is Japan lagging behind so much in this regard, compared to other countries? Let's take a closer look at how available cashless payment really is in Japan.
Cashless Payment: Is Japan Lagging Behind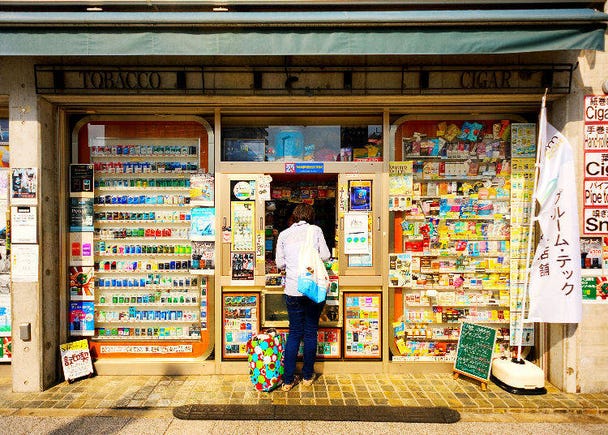 Cashless payment is an often-discussed topic whenever people bring up inbound tourism. "Cashless-ization" is a prominent buzzword, but what exactly does it mean? According to the Ministry of Economy, Trade and Industry's "Cashless Vision" of April 2018, "cashless" refers to "a payment that can be settled without using physical cash."
Specifically, it cites the examples of electronic money, prepaid options, debit cards, mobile wallet options, and so on, as well as real-time payments and post-pay options such as credit cards – all of that is "cashless payment." Excluding cash, which is still the number one payment method in Japan, the most-offered options are credit card, prepaid card, and debit card, in that order.

So, how did the "cashless-ization" of Japan progress so far, compared to countries around the world? Here's the growth of cashless options in Japan and other countries, according to data of the Nomura Research Institute from April 12, 2018.
Availability of cashless payment in each country (2007-2017)
Korea (61.8% ⇒ 96.4%)
United Kingdom (37.9% ⇒ 68.7%)
Australia (49.2% ⇒ 59.1%)
Singapore (43.5% ⇒ 58.8%)
Canada (49.0% ⇒ 56.4%)
Sweden (41.9% ⇒ 51.5%)
United States (33.7% ⇒ 46.0%)
France (29.1% ⇒ 40.0%) India (18.3% ⇒ 35.1%)
Japan (13.6% ⇒ 19.8%)
Germany (10.4% ⇒ 15.6%)
China** (40% (2010) ⇒ 60% (2015))

*The cashless ratio is calculated by the formula (card settlement (excluding electronic money)) + e-money settlement) / final consumption expenditure of households (both calculated based on US dollars).
**The numbers for China are a reference value stated in a report of the Better Than Cash Alliance.
Source: BIS "Statistics on payment, clearing and settlement systems in the CPMI countries" World Bank "World Development Indicators" via Nomura Research Institute

Japan's cashless ratio of 2017 is comparable to that of India in 2012, while an increase is definitely noticeable.
Why is China a "Cashless Superpower," Why Is Japan a "Cashless Developing Country?"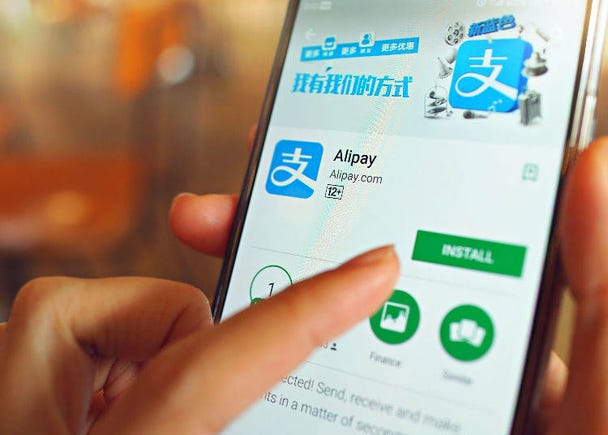 Why is China so advanced?
China is often called very advanced when it comes to cashless payment. You hardly see people using cash in cities. That is because of the developing social infrastructure that is centered on payments via smartphone. But what is the reason that this cashless payment has spread so much?

According to "Cashless Vision" (April 2018) by the Ministry of Economy, Trade and Industry, the background of China's development of cashless development is security (issues with counterfeit money), transparency (issues with tax evasion), and cost (of printing and distribution). It seems that the Chinese government wanted to eliminate illegal activities related to cash by replacing it with cashless payment. On top of that, China did not have a unified system and rules until the 1990s and a revision of that accelerated the transition to a cashless society.

Besides that, one of the major electronic payment operators called Alipay and Tencent, a large internet provider, have also been a big influence. The services "Alipay" and "Wechat Pay," provided by both companies, allow people to settle payments by scanning the QR code displayed at a shop with their smartphone. That does not only work for shopping, however, but also for utility bills, trains, taxis, and even pension receipts, having become an integral part of life for Chinese people who are now used to paying pretty much everything with their phones.

In the past, China UnionPay debit cards were used a lot as well, but they did not spread as widely due to the rather harsh credit limit management. Payment via smartphone, on the other hand, charges no fee for the user or the member store. That means that there is hardly any burden on smaller stores which is also named as a reason for the rapid spread of this payment method. According to the Chinese research company "Analysis International," there are about 4 billion users of Alipay and about 8 billion users of Wechat Pay.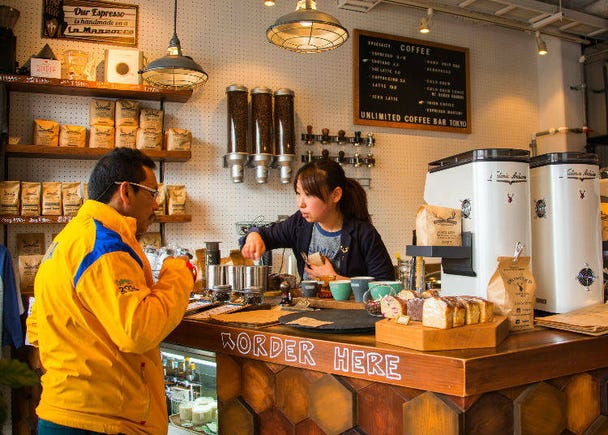 Japan and its few cashless options
Electronic payment that requires the user's approval at the time of purchase is much safer than carrying cash around. There are also many other benefits, such as having an overview of how you're using your money and even stores save the time of having to count the cash and handing over change. Everything becomes more efficient, so why does Japan like cash so much?

First of all, promoting cashless payment as a whole requires an approach from both sides – creating awareness among consumers and creating cashless payment opportunities, such as installing e-money terminals inside stores and so on. In order to make Japan a cashless nation, it is important to tackle both the consumers and the shops.

"Cashless Vision" (April 2018) by the Ministry of Economy, Trade and Industry names several Japan-specific reasons as to why cashless payment does not really spread. Number one is good security, meaning that there are few thefts and lost cash is almost always returned, followed by a high confidence in cash, referring to very few cases of counterfeit money. The third reason is that payment at the register is fast and accurate, and the fourth reason is that cash is easily obtainable, such as ATMs being set up inside every convenience store.

On the other hand, it also seems that shops are resisting cashless payment options, listing reasons such as costs of installing and operating, as well as bothersome maintenance. The Ministry of Economy, Trade and Industry also conducted a survey in regard to cashless payment at sightseeing spots in 2016 and asked shops that did not offer credit card settlement as to why they're not implementing the service. The high fee, a perceived lack of benefits, and difficulties for the on-site staff were often-quoted reasons. In countries where the basic infrastructure hasn't been fully completed, new technologies spread fast for that very reason in the "leaping frog" phenomenon. However, Japan's cash infrastructure has been fully set and developed more than 40 years ago, so introducing a new system that has subjectively few benefits is a lot of hard work.

Speaking of benefits – what kind of economic effects are to be expected when switching to a cashless society? Right now, Japan is dealing with a lot of expenses revolving around cash, such as printing the bills, transporting the banknotes, expenses for the employees handling the cash, and so on. That cost is around 1 trillion yen each year. A cashless society would save a lot of these costs and would also mean better economic efficiency and productivity, so the effect would be a great one. That's why implementing cashless payment is so important – for both attracting international visitors and making Japan's economy more efficient.

Written by Tomoya Nakazawa
*This information is from the time of this article's publication.
*Prices and options mentioned are subject to change.
*Unless stated otherwise, all prices include tax.