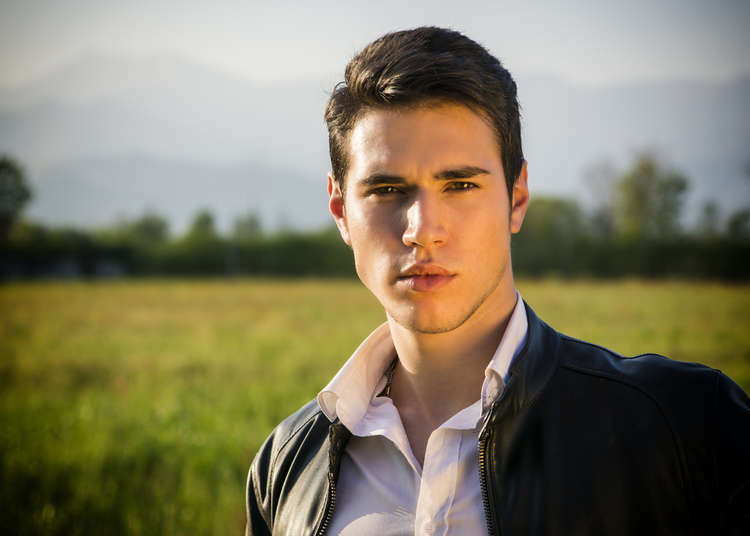 Just like you hear in hit songs, when the environment two people are raised in are different, their interests and values also tend to be different. Even couples born and raised in Japan notice a different in each other's food preferences and way of life.

So you can imagine the differences and the questions that might arise to someone from overseas living in Japan who marries a native Japanese wife. Questions of culture and customs that are completely unique to Japan.

Today I spoke to three American men who married Japanese women, including Steve, an English teacher and active foreign TV talent. What things shocked you the most? (The following commentary is based on the personal opinions of the respondents.)

■She takes so many baths!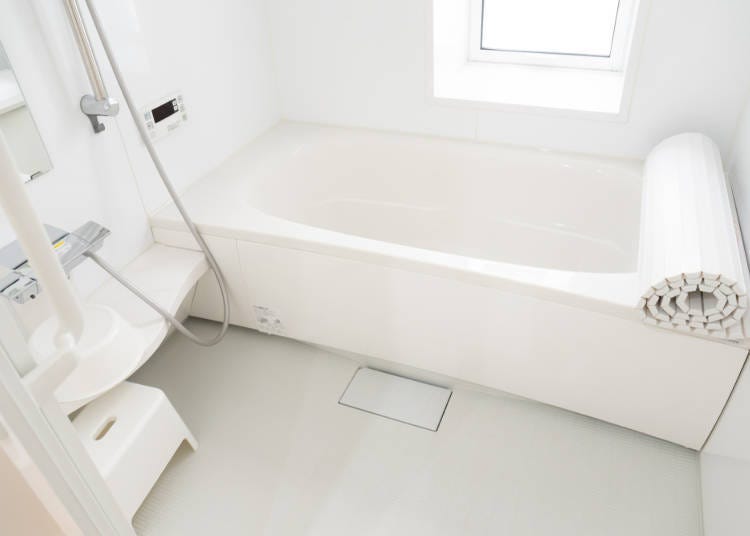 Japan is world-famous for its bath culture. This custom has a strong root in the lives of Japanese people, however for many newly-married Americans in Japan, it can come as a surprise just how different this part of their daily lives can be.

"We don't usually take baths every day in America. I was surprised how often my wife would ask me "When are you going to take a bath?" after we got married. I thought, I don't need to take a bath that often, and when I do, I'd like to go in on my own time. Also, it was surprising to learn that the area where you wash your body and the area you soak are divided in the bathroom. And in America, reusing the same bath water is unheard of!"

It is all too common within the Japanese family to see the mother scolding her child to "Go take a bath." But it seems to be less common in the States.
■The desserts aren't sweet!?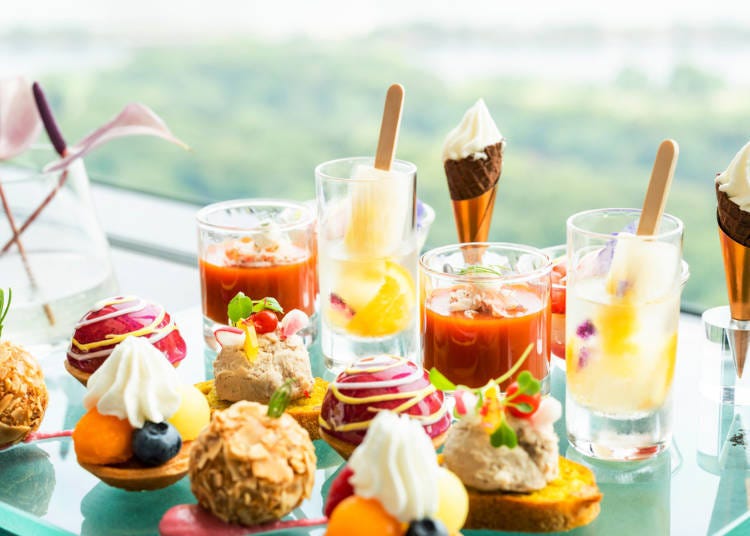 "I remember one time we were invited to a party as a couple. The desserts they had were nowhere near a sweet as the ones in America. But when I asked some of the other Japanese people there, I was surprised that many of them said they also preferred sweet things. I thought that Japanese people just didn't like sweet things, but it turns out that wasn't the case either..."

Sweets such as giant ice-cream cones are often seen in the scenes of Hollywood movies. That gives the impression that adults and children alike indulge in sweets and desserts on a near daily basis in America, which is probably what accounts for their uniquely American shock.
■You can buy dinner at the convenience store!?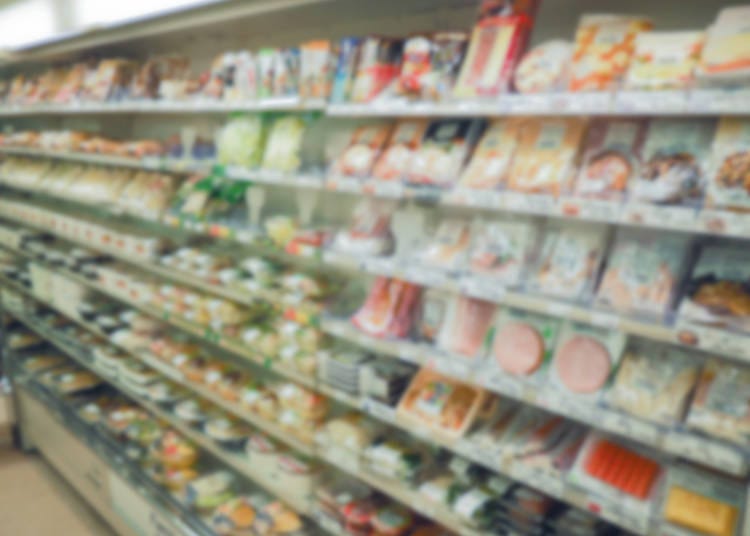 "Once when both my wife and I had a very busy day at work, she suggested picking up dinner at the convenience store. I was surprised that this was even an option. I've never bought dinner at a convenience store in America."

In the US, while you can buy regular foods as well as household goods together at supermarkets, in the convenience stores you only find things like water and snacks. The Japanese habit of buying meal items such as rice balls, sandwiches, and bento boxes must have been surprising.
■Parents don't take their children to school!?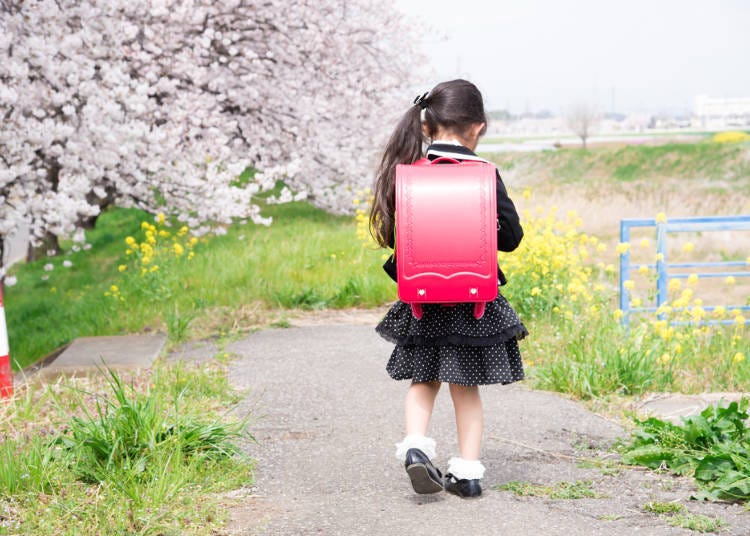 "I was amazed to see so many children walking and riding the train to school by themselves. In the United State parents usually drive their kids to school, then pick them up. Japan is a country that is safe enough to leave your unlocked bike outside a store, or leave your cellphone on a table, and it will always be there when you return. Japan is safe enough for children to walk to school by themselves. I was completely shocked in a good way at how honest Japanese people are!"

He was also surprised to learn about the school attendance system in which senior students look after younger students and accompany them to and from school. The sight of students meeting up and traveling to school together seems to be a new thing in the eyes of Americans who do not share this same culture.
■She really admires foreign cultures, but is it just because she thinks it's "American?"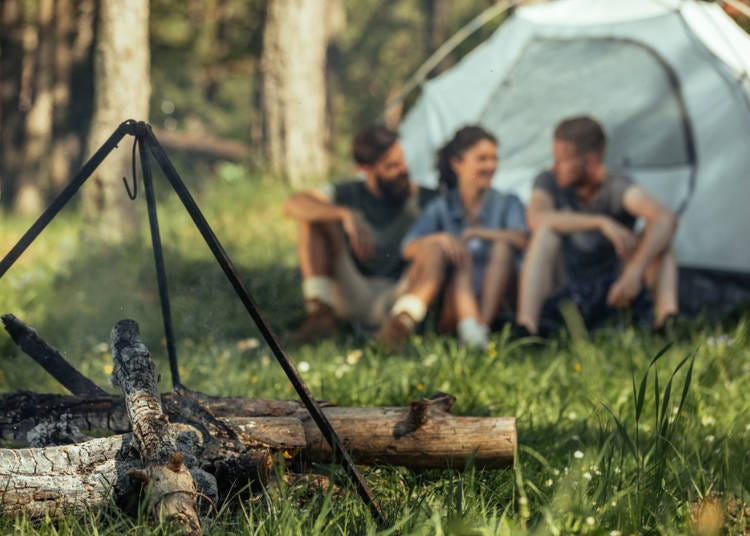 "My wife loves the outdoors. She's also not bothered by the bugs, and thinks it's amazing to be in a place so far from other Japanese people. But from my perspective, as an American who is supposed to love camping yet is still not that great with places that lack toilets, I can't believe she's being completely honest. It's actually not very American at all... it's strange that it seems like she is trying to be more American than those around her."

The idea of some Japanese people trying to be more American seems to cause some discomfort. Certainly one can look up to adventurous women who spend time outdoors for their cool, worldwide atmosphere. However, no matter which way you spin it, at their core they are still Japanese people. This is obvious just by their different ways of thinking.

"It was at our wedding celebration in Maui when I really came to know the difference in the Japanese way of thinking. Because there would be a total of 12 people coming from both America and Japan, I wanted to rent one big house to accommodate everyone. We would have our own private bedroom of course, but there would also be separate rooms for everyone else, as well as spaces where everyone could gather and chat. But my wife thought it would be better to rent two separate smaller houses, one for each family, worrying that the language barrier might be too huge and cause too much stress... As an American, I'm the kind of person who doesn't mind diving right into something new. But my wife is one to always check for sharks first."
■She won't talk, even when we're fighting!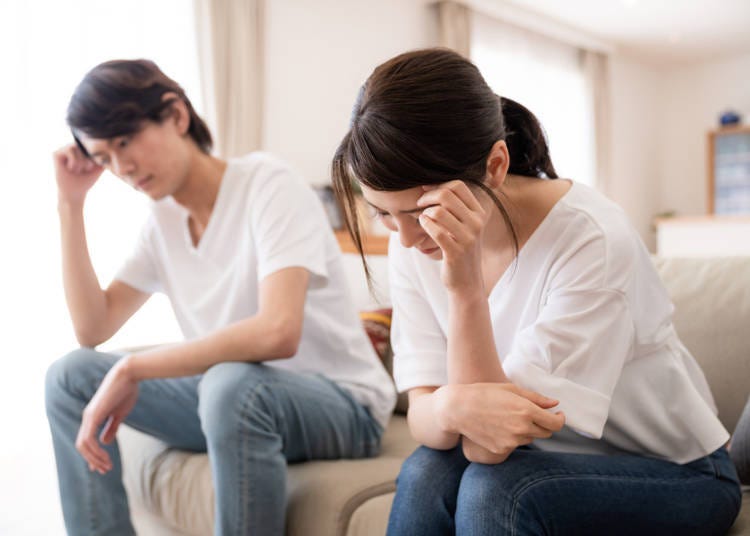 Lastly, we talked about one of the most important issues in a marriage: couple's quarrels.

"When we get angry, I think it's important to talk about it until we can both come to an understanding. But when my wife is angry, she won't tell me what's bothering her, and will sometimes even outright refuse to talk. But if you can't talk about why you're upset, you can't solve the problem, and the fight can drag on for way longer than necessary."

Debate culture is definitely more prominent in America than in Japan. Japanese people tend to say things in a roundabout way than be too assertive. It is a notable difference between the languages and cultures that even what is spoken is not necessarily everything that should be said. This can create communication issues between couples, especially once they get married.

It is surprising how many things you don't even realize until after getting married and living together, and even more so when both partners come from a different culture with a different language. This is why communication is universally important in any marriage, no matter the country or culture.
*This information is from the time of this article's publication.
*Prices and options mentioned are subject to change.
*Unless stated otherwise, all prices include tax.