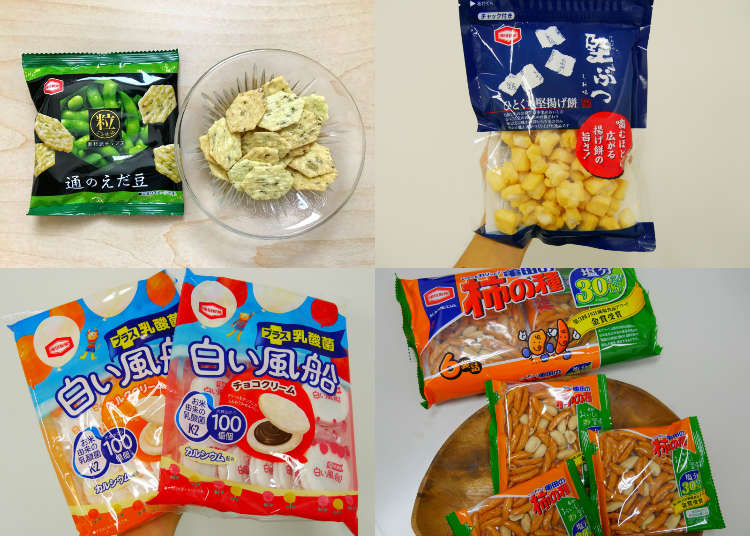 Since ancient times, Japan has had a close relationship to rice. It's not only a staple for meals, there's also a tasty world of rice snacks and sweets to be discovered by curious gourmets! An especially popular maker of such rice treats is Kameda Seika, a company that celebrated its 60th anniversary in 2017. Its most iconic product, "Kaki no Tane," was even certified as Japanese space food by JAXA (Japan Aerospace Exploration Agency) just last year! Surely, the day is near on which Kameda Seika will deliver the taste of Japan to the astronauts on the International Space Station!
Modern times have also changed Japanese eating habits, but rice crackers are as popular as ever. Unique flavors and brand-new products do, of course, keep people interested in the traditional snack. Today, we'll take a look at some of Kameda Seika's lineup that is particularly trendy and popular among Japanese people!
Behind the Legend: Brief History of Rice Crackers
Rice crackers are as old as the cultivation of rice in Japan itself. Kameda Seika makes ever-delicious staple crackers that are as traditional as they are authentic, as well as those with fresh ideas and creative flavors. Especially the latter category keeps making waves among Japanese gourmets. The company's newest products stand out with their high-quality ingredients and creative edges!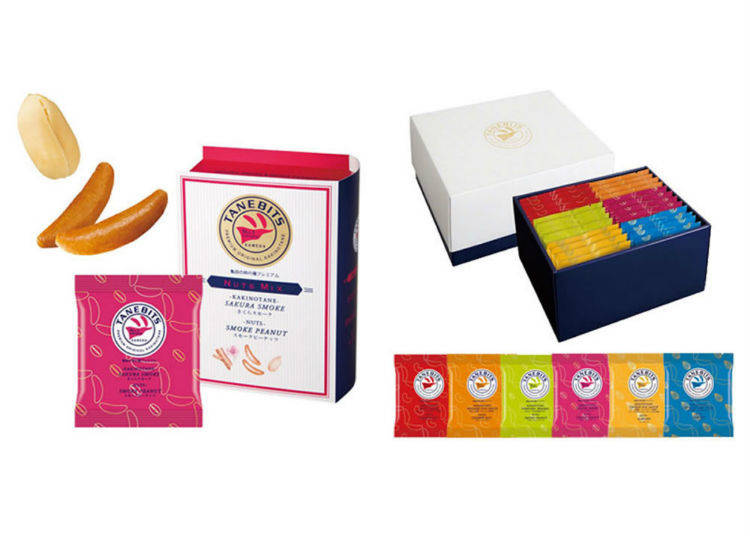 Tanebits (only sold in department stores & online)
Tanebits, only sold in department stores and online, were created in 2016 to commemorate the 50th anniversary of Kameda Seika's notoriously popular Kaki no Tane snack. There's no one in Japan who doesn't know the rice cracker snack that is named after persimmon seeds – the long shape of the individual crackers resembles the seeds of the Japanese fruit rather closely.
Tanebits isn't a snack for children but labeled as a rice cracker variety that will satisfy a sophisticated palate. They're committed to a rich flavor, fragrance, mouthfeel and texture, and umami. This new take on the classic Kaki no Tane uses the four distinct methods of "charring," "frying," "smoking," and "pickling." That gives the Tanebits an incomparable crunch, a rich, nutty aroma, and an all in all satisfying taste! They come in seven classic flavors and every single one is worth a try. Needless to say, they go with beer or wine like a match made in heaven, and the colorful package design also makes them stunning souvenirs.
The permanent Tanebits store can be found in Osaka's Hankyu Umeda Main Store, but they can also be found online.

Tanebits flavors:
- Spicy Sauce & Cashew Nuts
- Kogashi Soy Sauce & Cashew Nuts
- Tempura & Smoke Peanuts
- Sakura Smoke & Smoke Peanuts
- Cheese Soy Sauce & Roasted Almonds
- Crunchy Fry & Roast Almonds
- Crack Peanut White Truffle Flavor

Price:
- Each variety (60g total, 4 bags of 15g) for 540 yen, tax included.
- Assorted Box (360g total, 4 bags of 15g of 6 varieties) for 3,240 yen, tax included.

Where to get Tanebits:
- Hankyu Umeda Main Store, B1F
Access: Umeda Station (Hanshin Railway, Hankyu Railway, Osaka Metro), 4 minutes on foot / JR Osaka Station, 4 minutes on foot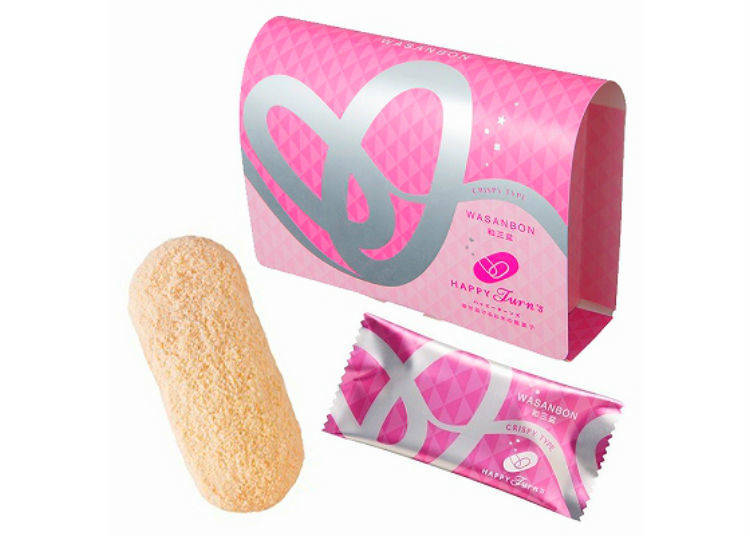 The department store-exclusive Happy Turn's is an evolution of the classic Happy Turn rice cracker. Based on the sweet-and-salty taste of the original, this new rice cracker version is enhanced with various new Japanese and Western-style flavors.
In general, Happy Turn's boasts six different of such flavors. It's fun to try your way through all of them and they are a nice snack to go with a cup of tea or coffee. The adorable packaging adds an extra kick of cuteness to the unique tastes! Sharing with friends or a special someone is the recommended way of enjoying these. After all, the name "Happy Turn" stands for "returning happiness," and the upgraded version is an excellent souvenir. Fashionably designed, healthy, and adorable, why not give it to someone special?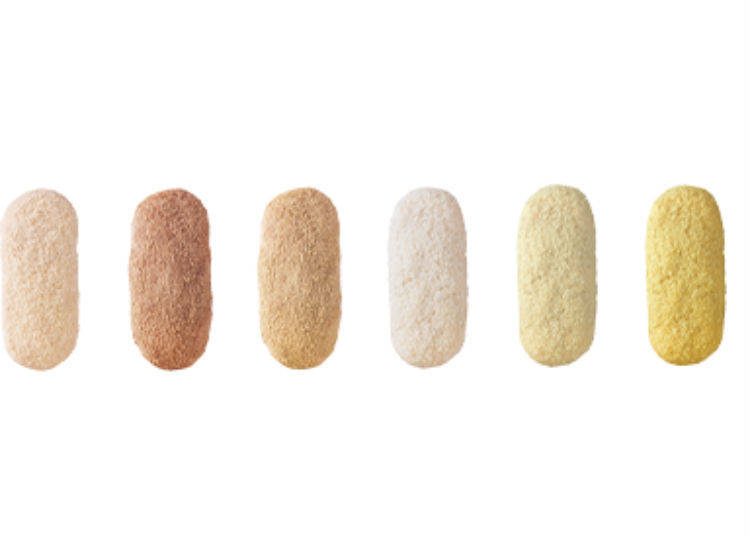 Happy Turn's flavors (from left to right): Wasanbon, brown sugar and kinako, lemon tea, cheese, salt butter, corn. *Besides that, mentai (cod roe) butter is available as a flavor at Hakata Hankyu.
Price:
- Each flavor, individually boxed for 540 yen, tax included.
- Happy Pop (assorted box) with 30 pieces (5 pieces each) is available for 1,620 yen; 60 pieces (10 pieces each) is available for 3,240 yen, tax included.

Where to get Happy Turn's:
- Hankyu Umeda Main Store, B1F
Access: Umeda Station (Hanshin Railway, Hankyu Railway, Osaka Metro), 4 minutes on foot / JR Osaka Station, 4 minutes on foot
- Hakata Hankyu, B1F
Access: Hakata Station (JR, subway); right in front
#8. Kameda no Kaki no Tane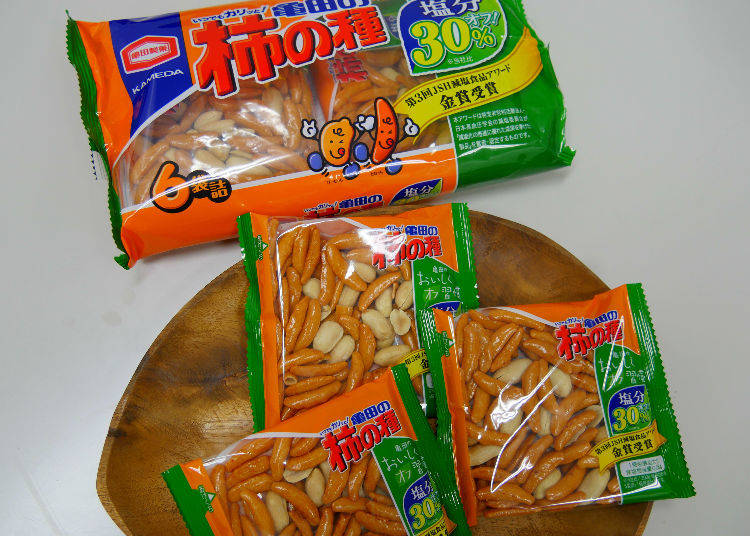 Kameda no Kaki no Tane (6 bags, 200g in total, 288 yen tax included)
Kameda Seika's kaki no Tane is an ever-popular snack of rice crackers shaped like the seeds of persimmon and peanuts. This variety boasts 30% less salt than the regular version, tickling your taste buds with an even more refined umami and soy sauce flavor. In 2017, this product was awarded the "JSH (Japanese Society of Hypertension) Reduced Salt Food Award" as the first winner in the snacks and sweets industry. This is the perfect snack to choose for health-conscious gourmets!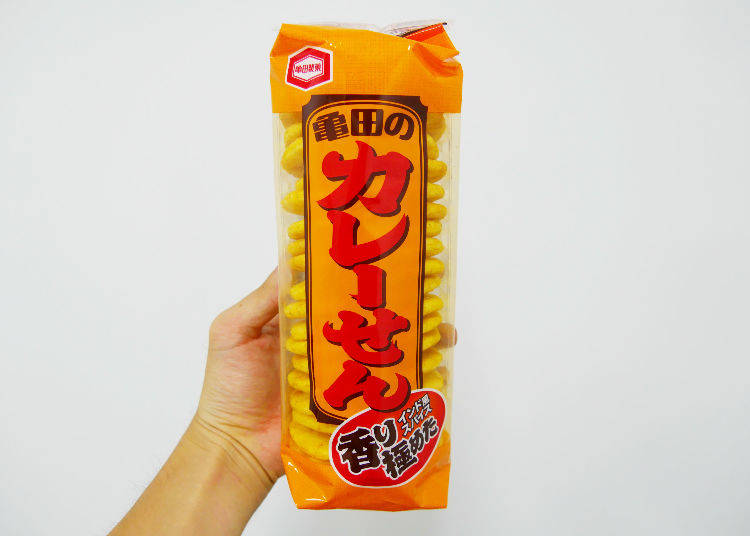 Kameda no Curry Sen (18 in a package, 188 yen tax included)
The Kameda no Curry Sen are rice crackers flavored with authentic Indian spices. This unique cracker variety seems like a rare find sold at a nostalgic Japanese sweets shop. The fragrance alone is absolutely mouth-watering and the pungent, spicy taste will have you crave for more in no time. Once you've tried these curry rice crackers, it's impossible to stop snacking them and their crunchiness. They're especially popular among male customers, but any curry enthusiast will fall in love with these.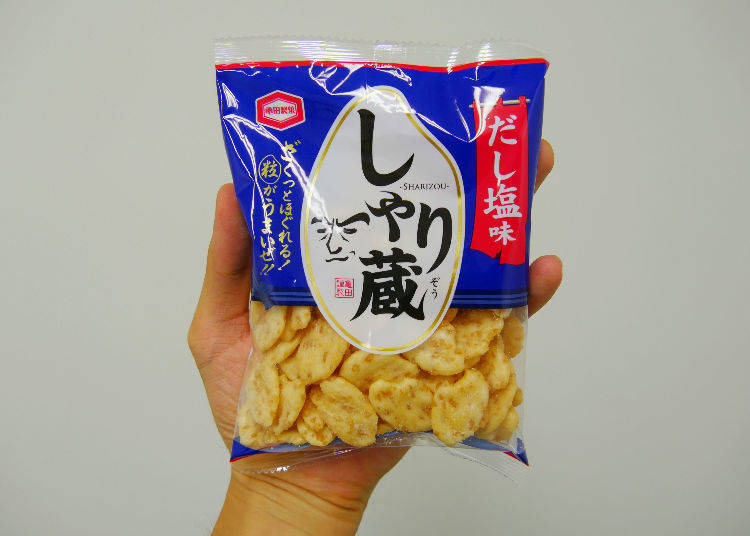 Sharizou are rice crackers characterized by the rich flavor of both rice and dashi soup stock.
"Shari" means white rice grains and the dough for these crackers contains coarse grains. That makes for an intriguing texture and a light crunch, which is exactly why so many people are fans of this variety. The flavorful salty taste is another big plus. Dashi soup stock is a core part of Japanese cuisine, extracting the flavor of ingredients such as kelp, dried bonito, and so on. Sharizou almost seems like a bowl of savory soup gone all crispy!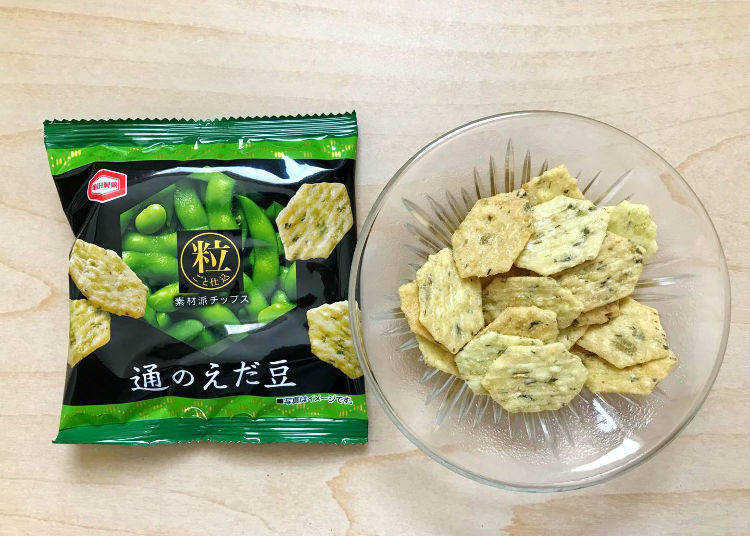 Tsu no Edamame (70g pack of 6 for 188 yen)
These rice crisps are made with a green soybean variety called dadacha-mame. Recently, a lot of snacks have started to incorporate vegetables as a main ingredient due to the rising awareness of health-oriented eating and Tsu no Edamame has been a staple veggie rice cracker ever since its release in 2008. The secret to this product's tastiness is the dough itself, as well as its light and pleasant crispiness. It is made with 100% dadacha-mame, boasting a rich flavor of the actual beans. That's why these crisps also match beer so well and we highly recommend enjoying a cold one along with them. If you're on a diet or generally like to eat health-conscious, this is a nice choice.
#4. Shiroi Fusen Chocolate Cream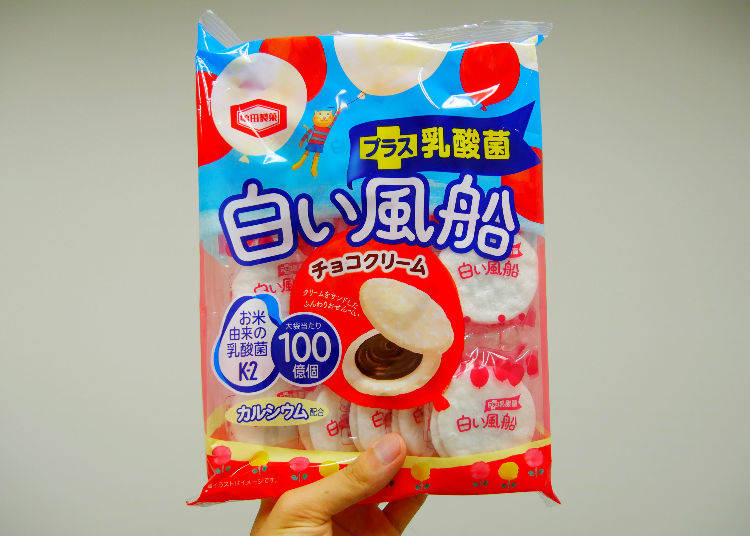 This intriguing variety is made with soft, crunchy rice crackers of a white color, sandwiching mellow chocolate cream.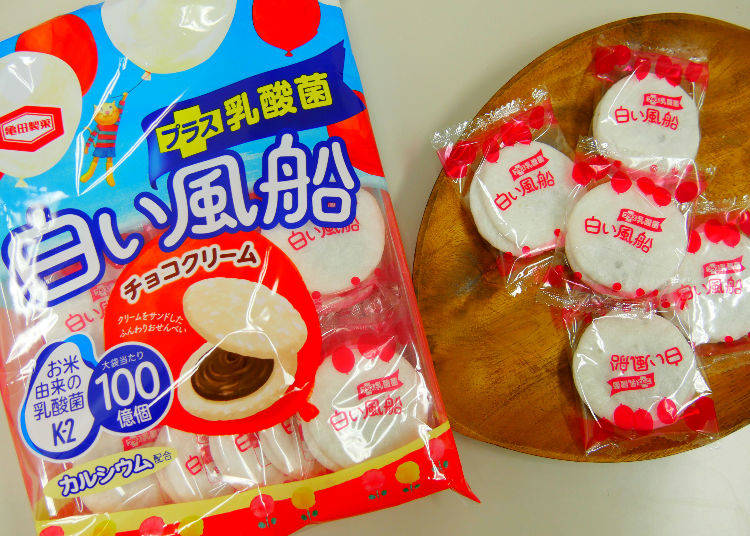 Both children and adults cannot get enough of the gentle sweetness and mouthfeel. These rice crackers contain the rice-derived lactic acid bacteria K-2 and 10 of them have as much calcium as a small pack of milk (227ml). That means they're not only delicious but also a nice choice for nutrition- and health-oriented people. They're sold since 1982 but have undergone a renewal just in 2017. Lactobacilli were added, and the amount of cream was increased. With a cute package design, it's becoming a trend!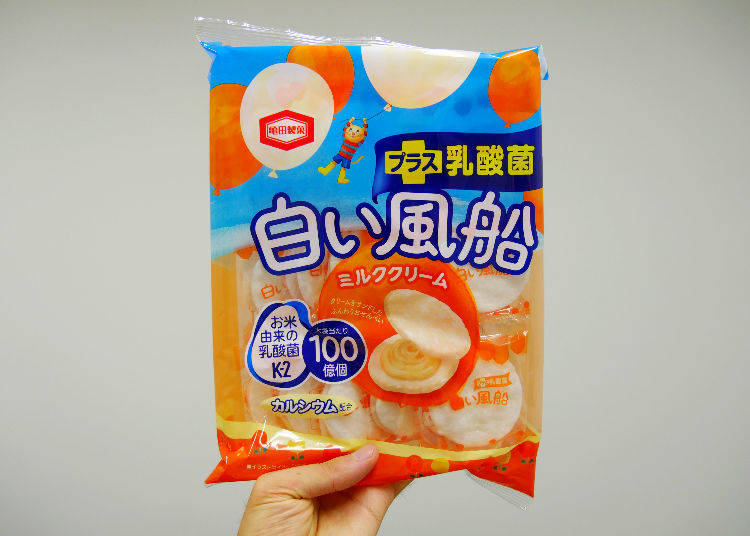 Shiroi Fusen Milk Cream are rice crackers boasting a gentle and crunchy texture with milk cream sandwiched in between soft white crackers.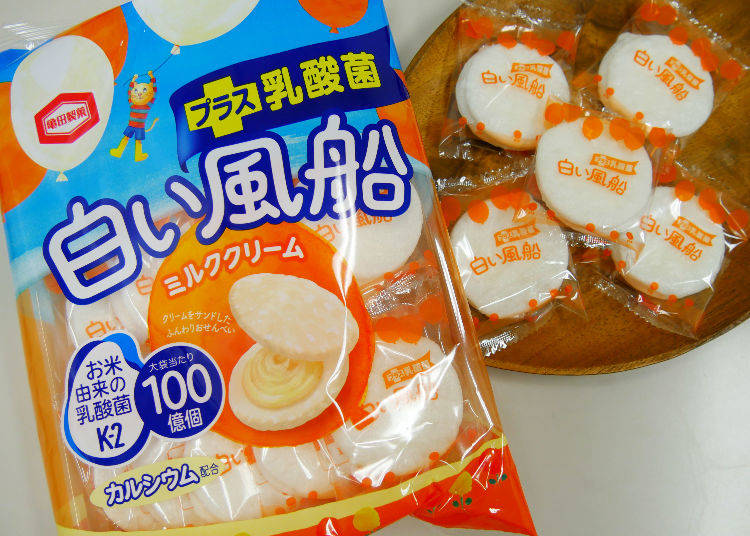 Shiroi Fusen Milk Cream (18 in one bag, 198 yen)
The white crackers are fluffy and soft, melting in the mouth like wafers and spoiling you with sweet cream. Different from cookies, their texture promises a snack adventure like you've never had before, surely becoming one of your new tea time favorites! Just like the chocolate version above, these rice crackers contain the rice-derived lactic acid bacteria K-2 and 10 of them have as much calcium as a small pack of milk (227ml). Find your favorite flavor!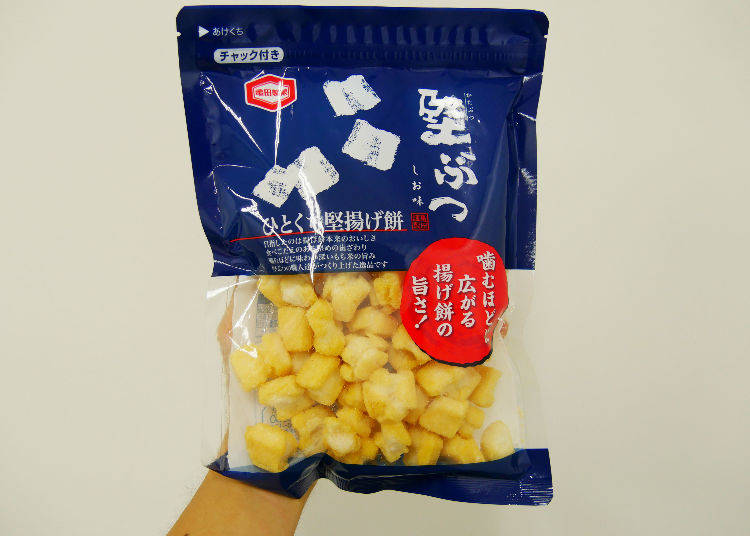 Katabutsu (180g in total, 298 yen tax included)
Katabutsu are bite-sized rice crackers that deliver a proper crunch with their thickness and firm texture.
Compared to regular fried crackers, these stand out for being pleasantly firm to the bite. Your mouth fills with the rich taste of glutinous rice from the first bite on, enhanced by a gentle saltiness – it's not a snack that you just eat a single piece of and put away again, this bag is probably going down one you open it. Each time you chew, there's a wonderful crunch and the delicious taste just seems to get deeper. The flavor reminds a lot of people of fried rice cakes that have been left over from New Year's celebrations, so this is an all-authentic comfort food!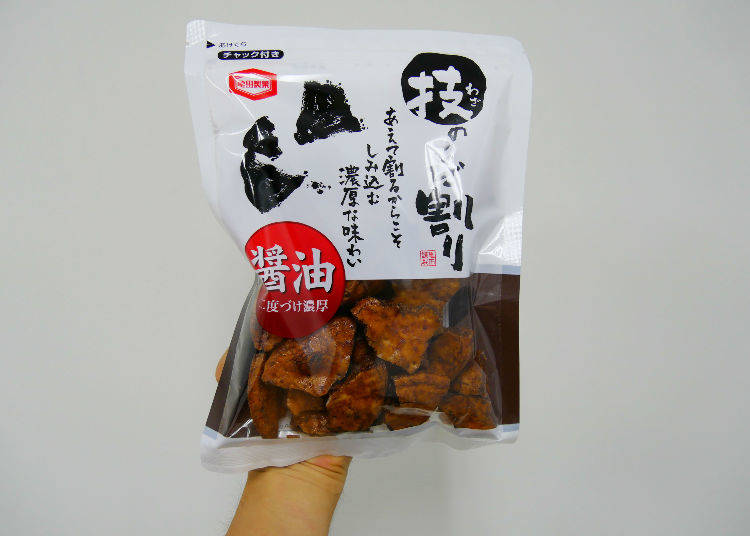 Waza no Kodawari (120g in total, 298 yen tax included)
Our top trendy rice cracker delight is Waza no Kodawari, baked and roasted crackers that are wonderfully hard and coated with a special sauce.
To make those flavorful bits easier to eat, the whole round rice crackers are broken into pieces before being soaked in soy sauce and special sauce not once but twice. This breaking also serves the purpose of getting more coating on them, which is why their flavor is so incomparably, satisfyingly deep. Their hard crunch is the extra cherry on top, so to say! A lot of people swear by these and you should absolutely give them a try!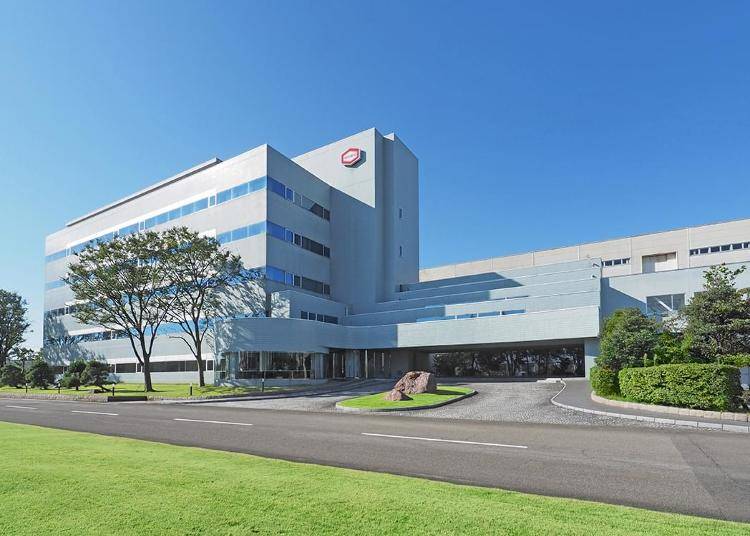 ~~~

Kameda Seika offers authentically traditional flavors while still following (and creating!) the trends of the time. Rice crackers are an inherent part of Japanese daily life and cuisine, both casual and flavorful. Try some of the most popular varieties and find your own favorite before taking the taste of Japanese rice crackers back home to share with friends and family!

*This information is from the time of this article's publication.
*Prices and options mentioned are subject to change.
*Unless stated otherwise, all prices include tax.