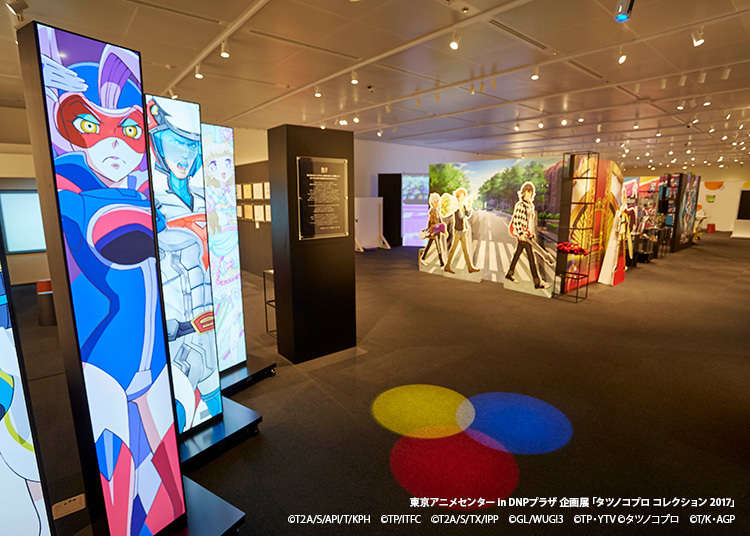 Anime and manga are frequently the first aspects of Japanese culture that those beyond Japan's shores are said to encounter. While Japanese animation is quickly becoming a global phenomenon, there is so much of this culture - and special experiences - that you can enjoy only here in Japan!
A New Landmark for Anime Fans of the World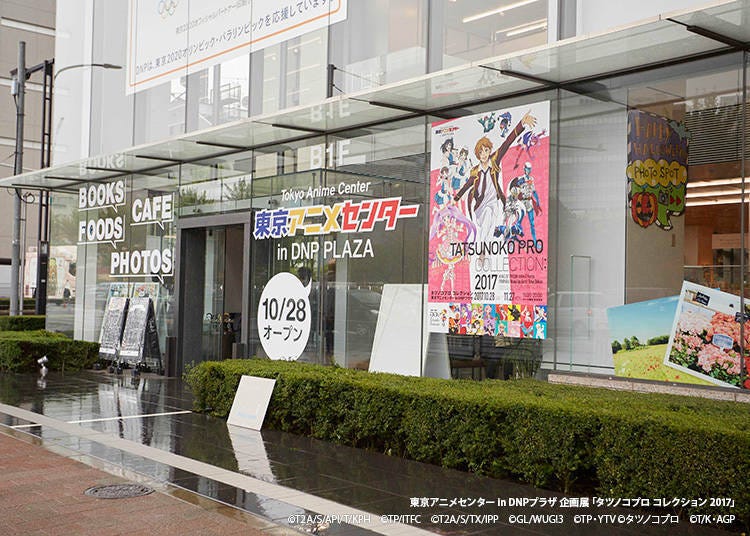 Conveniently located in the heart of Tokyo, within sight of Ichigaya station, Tokyo Anime Plaza in DNP Plaza is a relatively new landmark for anime fans. Previously based in Akihabara until 2017, the new center offers extensive exhibitions featuring world-famous anime and installations, and aims to foster a sense of community that reaches out beyond borders.

Every month, the exhibition space is home to a different exhibition dedicated to a specific subject. One month you might dive into the world of an iconic mecha classic, featuring robots (mecha) in action. The next month, you might see a girl's series that is still airing. Each time, the exhibition space is transformed, so you just never know what you might encounter on your visit!
A Museum Where You Can Experience the World of Anime Awaits!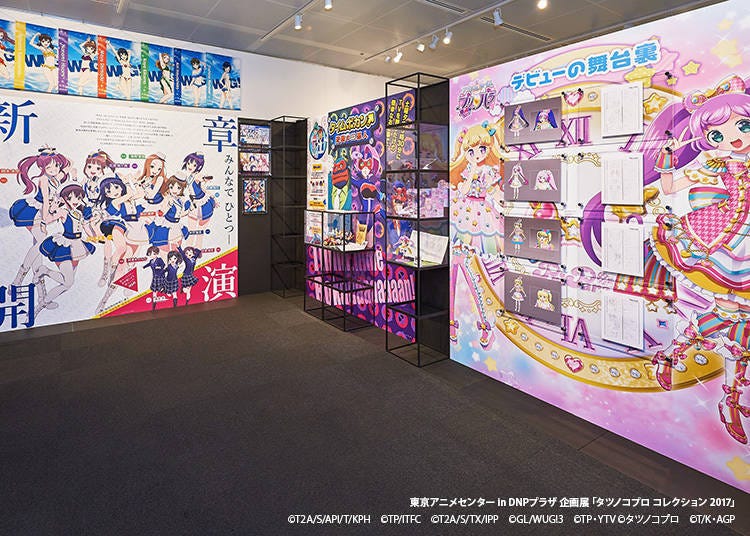 Each exhibition shows that there is so much more to anime than just watching it on a tv screen. The Tokyo Anime Center immerses the visitor in the anime world and invites them to be part of it. Through the latest technology, each exhibition finds its own way to connect you with a series. Whether you snap yourself in an anime scene or deploy VR or AR, you will really feel you are in the heart of the anime. Also, depending on the exhibition, you might even get a chance to take a photo side by side with your favorite character in specially staged photo areas!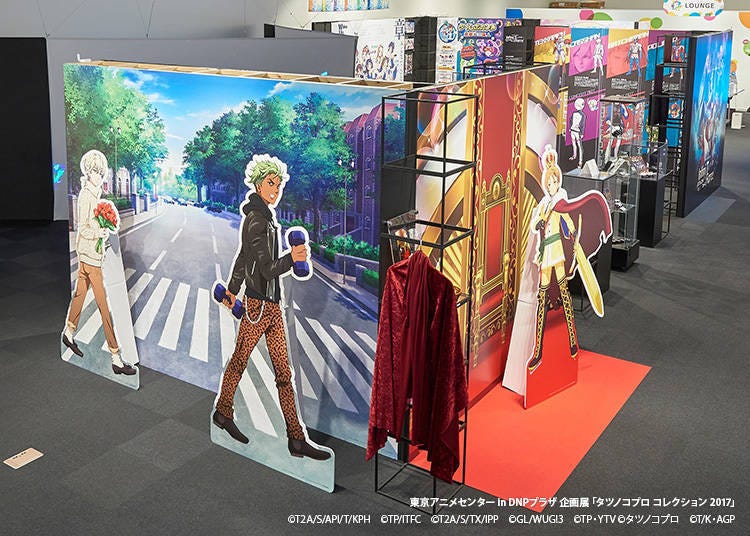 It is just like stepping into a 2D world and seeing anime on such a big scale helps even serious fans experience it in a new light. Each exhibition also highlights the process that goes into the finished anime. Seeing the original sketches and rough drafts lets you feel the creators' passion for their work which will be a dream come true for any anime fan. Also, unlike a conventional museum, the center reflects the fast-paced anime world with exhibitions changing monthly, as top titles vie for attention.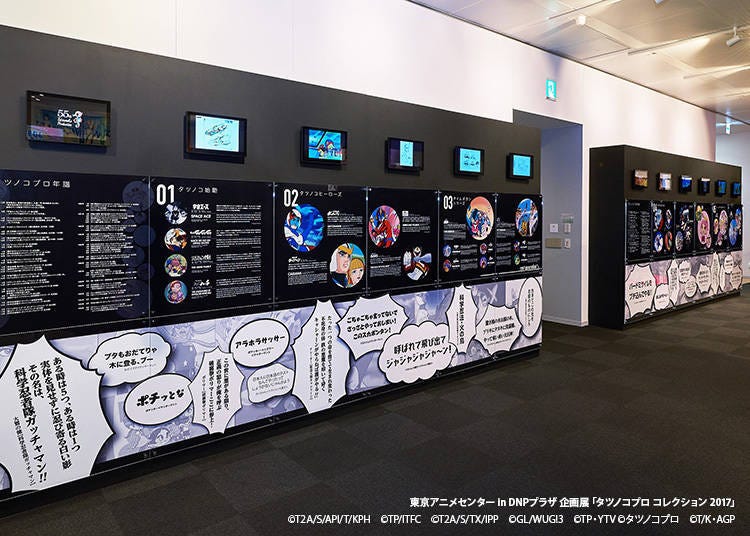 Even if you are not familiar with the series that is the subject of the exhibition then don't worry! This is a great opportunity to see the animation process and work behind the scenes that makes anime so distinctive. By diving straight into the anime world, the center is sure to make an anime convert out of anyone!
Explore with a Community of your Fellow Anime Fans!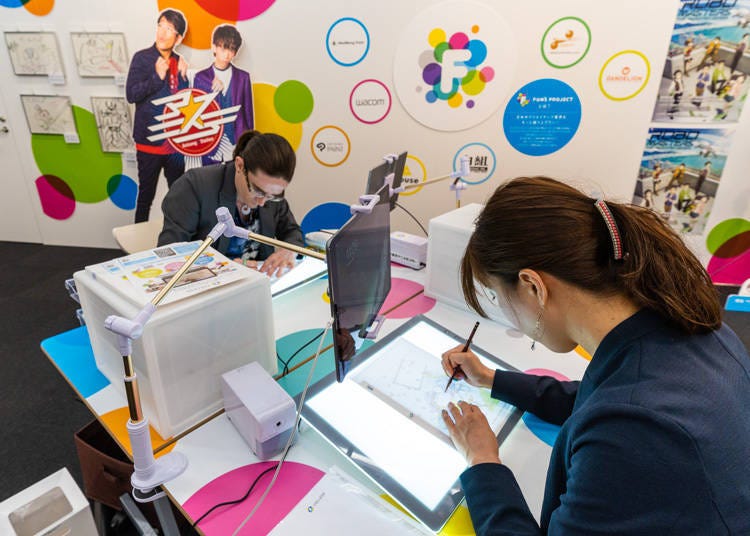 Watch out for a rotating roster of regular events, seminars, and workshops from key creators and figures within the anime community on their homepage, and don't forget that the space also invites you to make your mark. Budding anime and manga artists can enjoy the free experience area with industry-standard tools and software actually used in anime production where you can practice your drawing skills as you please. Even absolute beginners are well-catered for, with lit tracing tables enabling anyone to pick up the drawing skills of the anime masters on display in the main exhibition area.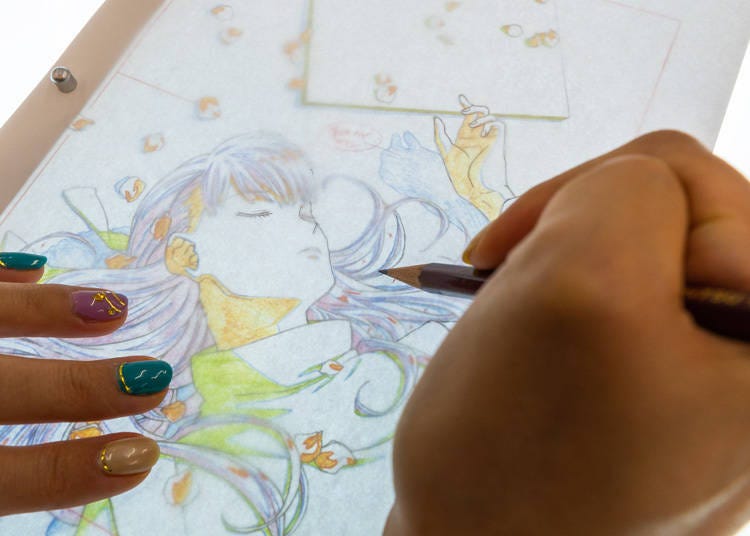 Having lost yourself in the world of Japanese anime and manga as popular anime themes play in the background, why not leave a message for fellow fans on the area's wall? Enjoy leaving your mark and becoming a part of the Tokyo Anime Center in the process.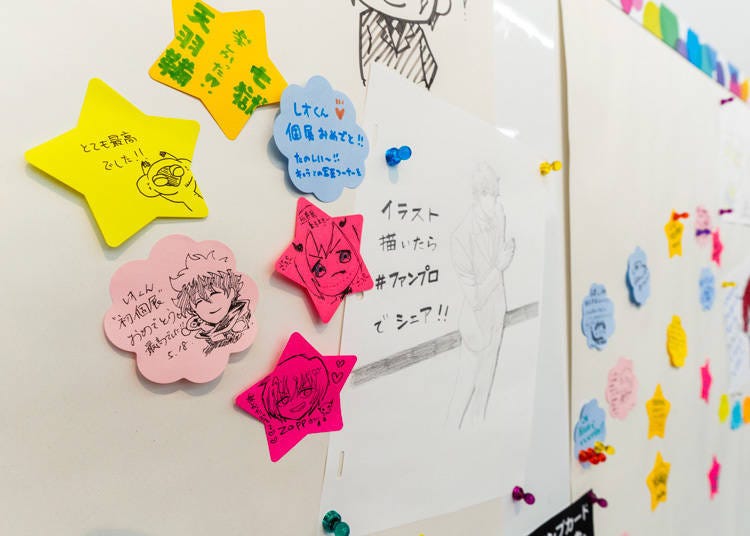 Unleash the Collector Within!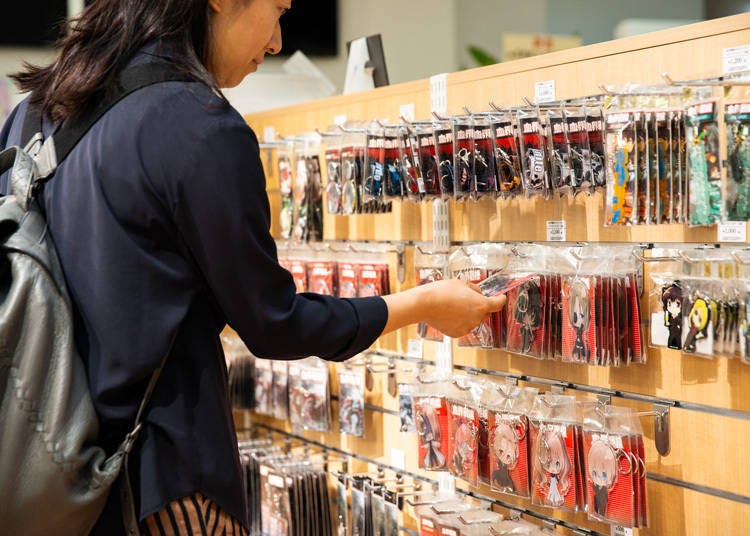 At the official Tokyo Anime Center shop, anime fans will be in their element thanks to the huge range of art books, stationery, limited prints, and so much more, all in addition to limited edition Tokyo Anime Center merchandise. Make sure you don't miss out!
Eat and Drink in the Anime World
The fun continues at the DNP Plaza, where you will find a cafe on the first floor. Through the menu that frequently collaborates with the exhibitions at the center, the chic cafe is the perfect place to relax and bask in the afterglow of the anime exhibition you have just seen.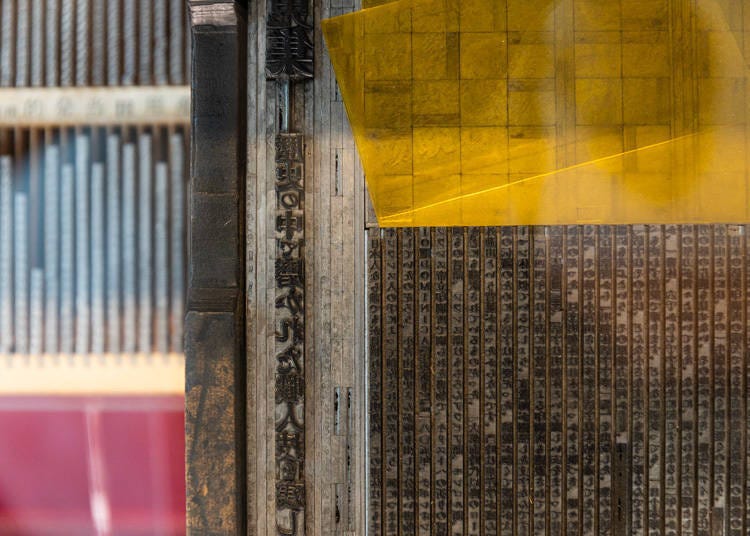 Early Japanese movable type machine on display in the DNP Plaza
While the Tokyo Anime Center opens the gates to a world of anime and manga, the DNP Plaza invites you into the Japanese art world featuring work from the likes of Kitaoji Rosanjin. Using their digital printing technology and expertise, Dai Nippon Printing (DNP) has painstakingly recreated a variety of high quality prints available for view and purchase, making this a must-see for art lovers.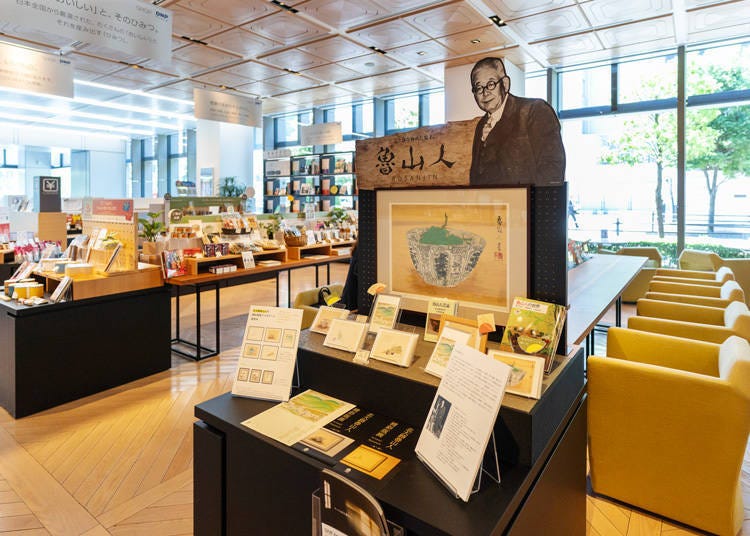 Stay up to date with all the latest from the Tokyo Anime Center and DNP Plaza at the links below and plan your pilgrimage to this new landmark for anime fans!
DNPプラザ

Address

DNP Ichigayatamachi Building, 1-14-1 Ichigayatamachi, Shinjuku-ku, Tokyo, 162-0843


Nearest Station

Ichigaya Station (JR Chuo Main Line / Tokyo Metro Yurakucho Line / Tokyo Metro Namboku Line / Toei Shinjuku Line)


Phone Number

050-3170-0903
* Information in this article is correct as of May 2018. Facilities and products on display may change without notice.
*This information is from the time of this article's publication.
*Prices and options mentioned are subject to change.
*Unless stated otherwise, all prices include tax.