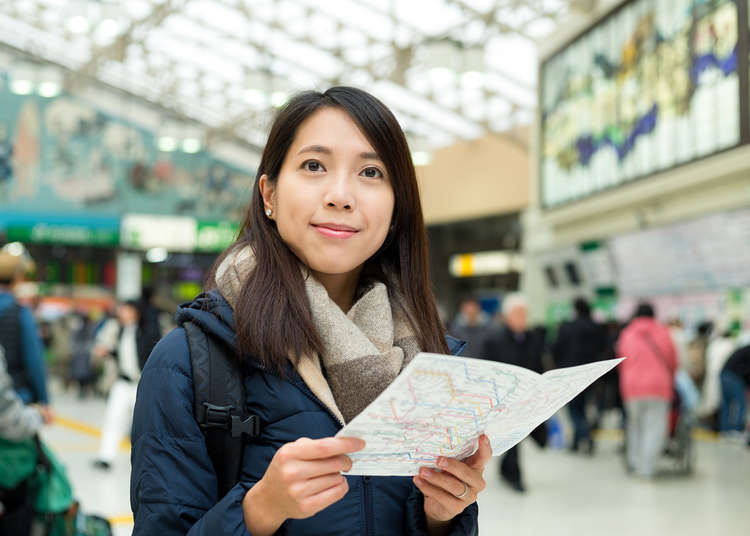 Save with The Greater Tokyo Pass: Discover More with Unlimited Train and Bus Rides for 3 Days!
Date published: 19 February 2019
Last updated: 26 March 2019
Tokyo boasts a wonderfully efficient public transport system that takes you to every sight you want to see! However, this system is made up by numerous companies that all require different tickets – sometimes, a train company even changes halfway. As convenient as Tokyo's trains and buses are, they can get terribly confusing at times. This is especially painful if you plan on getting around a lot to discover different areas. In that case, the Greater Tokyo Pass offers you hassle-free sightseeing with unlimited rides for buses and trains in the Kanto area – starting this spring!
What is the Greater Tokyo Pass?
The Greater Tokyo Pass is a special unlimited train and bus pass for international tourists. It allows you to use the trains of 12 companies (excluding JR) and buses of 52 companies as much as you want, for a fixed price. This amazing sightseeing pass launches on April 1, 2018! For adults, the 3-day Greater Tokyo Pass costs 7,200 yen, while children pay 3,600 yen. This doesn't only include access to and from both Haneda and Narita Airport, but also includes many major sightseeing spots in the Greater Tokyo Area, such as Nikko, Mount Takao, Chichibu, and Kamakura.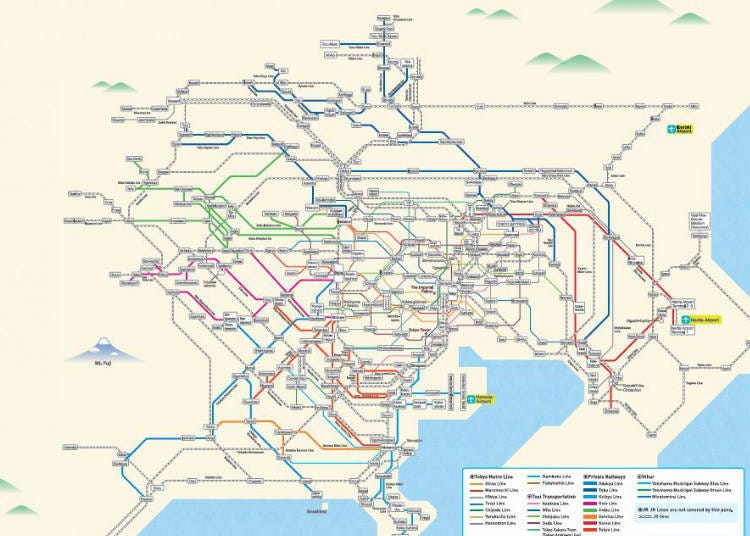 Greater Tokyo Area Pass coverage
How & Where to Purchase the Greater Tokyo Pass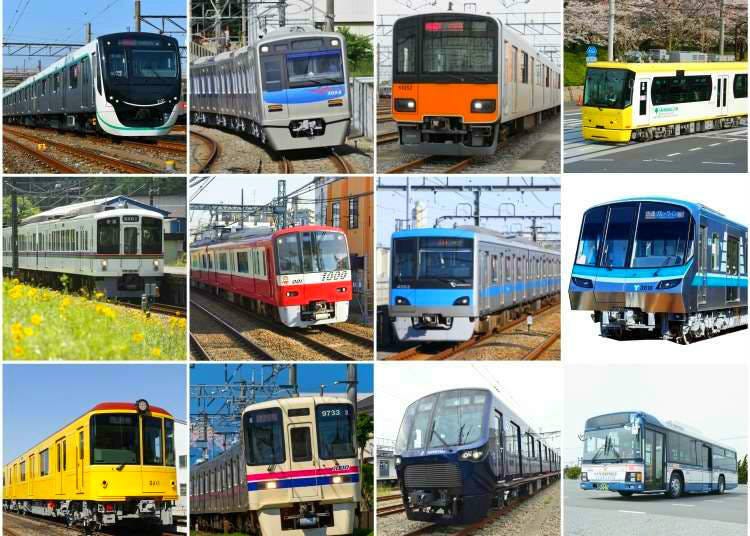 ■ How to purchase: The ticket is planned to be sold at all stations listed below. At the time of purchase, you will be asked to show your passport to confirm your status as an international tourist. At that time, a signature matching the one on your passport will be required as well.

■ Validity period: Three consecutive days from the date of purchase.
* The date of purchase counts as the ticket's first day, no matter the time of purchase (such as late at night).

■ Ticket price: 7,200 yen for adults, 3,600 yen for children (tax included)

■ Material: Paper ticket (cannot be used at automatic ticket gates)

■ Sold at (as planned) these following stations:
■ How to use the Greater Tokyo Pass
Railway – Please use staffed ticket gates. The ticket does not work at automatic ticket gates.
Bus – Please show the ticket to the driver.
Sightseeing with the Tokyo Greater Pass: 3-Day Courses for all Seasons!
Once you've got your 3-day unlimited rides ticket secured, you'll have to tackle the most important question: where to go? We'll show you our recommended 3-day itinerary ideas for all seasons, including all of Tokyo's must-see sights!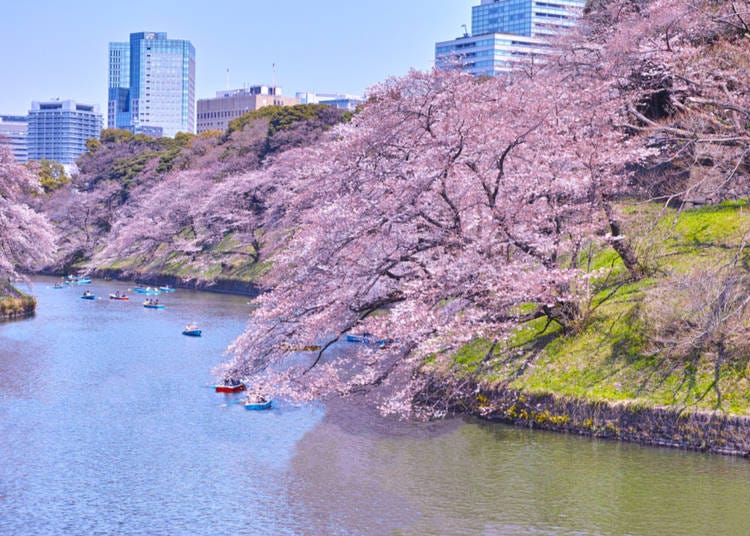 Spring: Discovering Sakura, Japan's Iconic Cherry Blossoms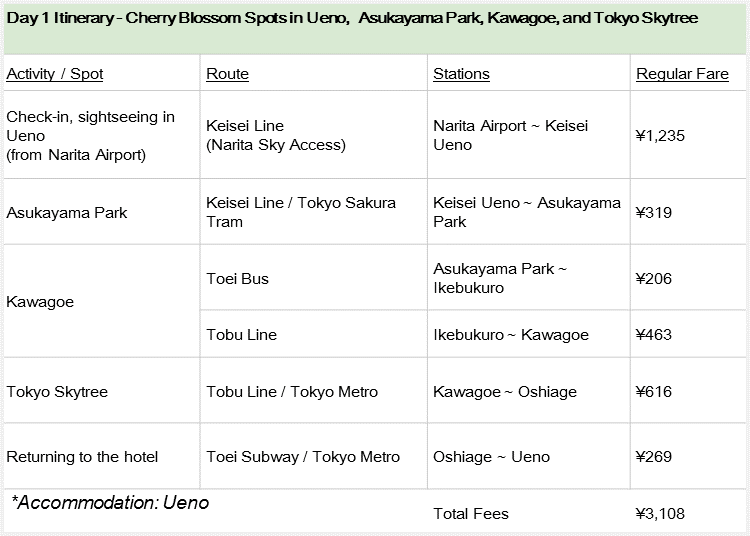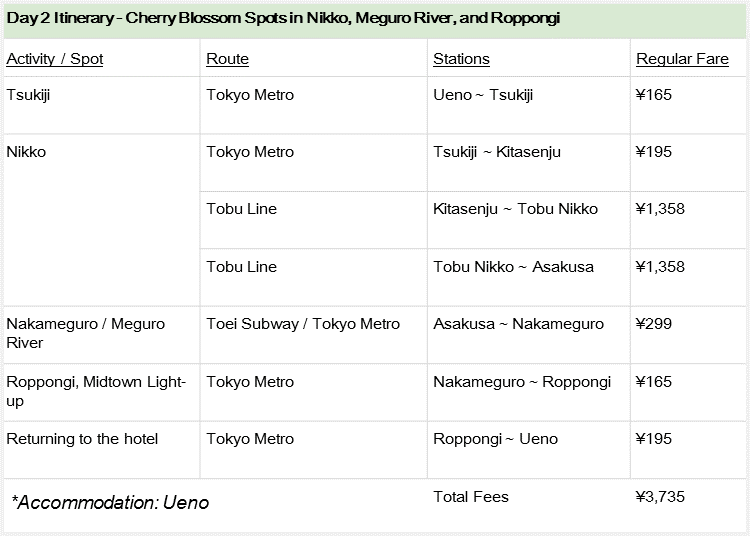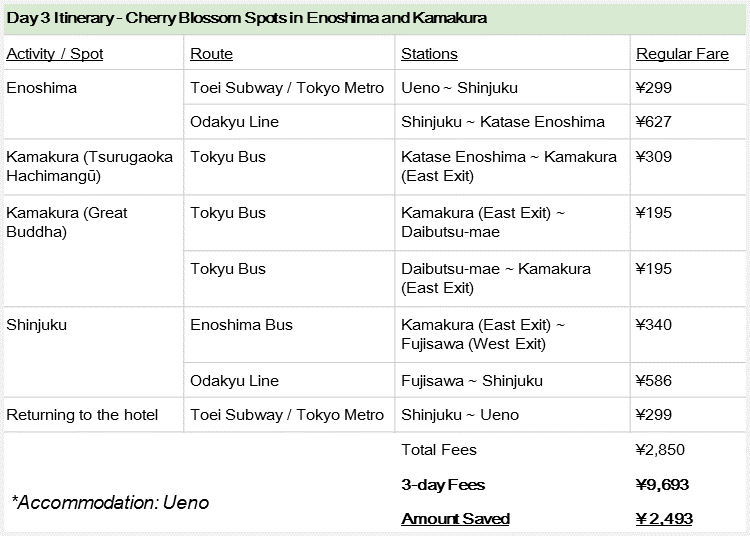 Of course, spring in Japan is famous for its beautiful cherry blossoms. Naturally, you'll want to use your ticket to make the most out of this fleeting phenomenon. A must-see spot for cherry blossoms is the 300-year old Asukayama Park. It's along the Tokyo Sakura Tram (Toden Arakawa Line) which connects a plethora of beautiful sakura sights. Especially recommended are both Kawagoe and Kamakura in the greater Tokyo area, while nightly sakura are particularly beautiful along the Meguro River or in Roppongi.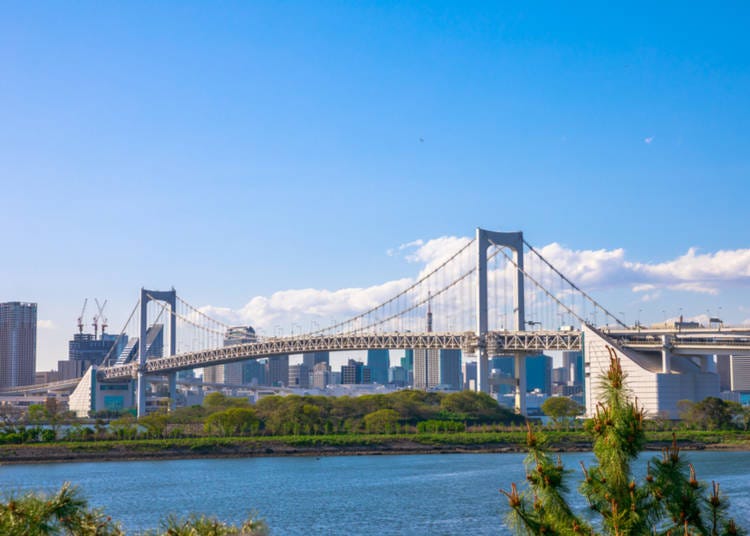 Summer: Bathing in Kanto's Lush Nature - From Seaside to Mountainside!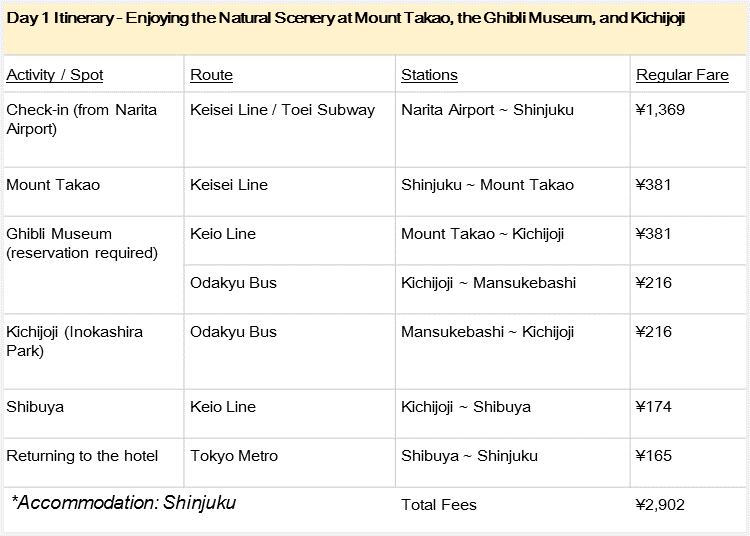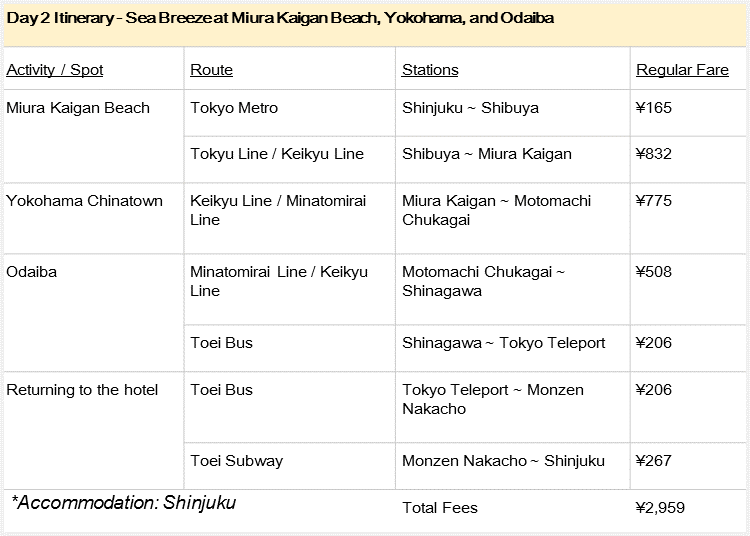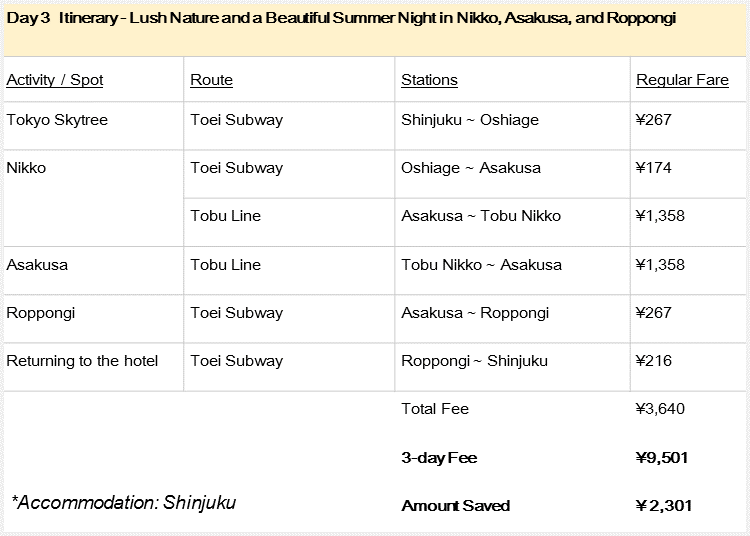 Japan's summer is rather hot and humid, so escaping the big city to find respite at the sea or in the lush mountains is a wonderful experience. At Mount Takao, close to Tokyo, you'll get to enjoy a cold drink at the beer garden while glancing over the beautiful scenery. If you'd rather stay cool at the beach, Kanagawa Prefecture's Miura Kaigan Beach, as well as Odaiba and Minatomirai offer perfect opportunities.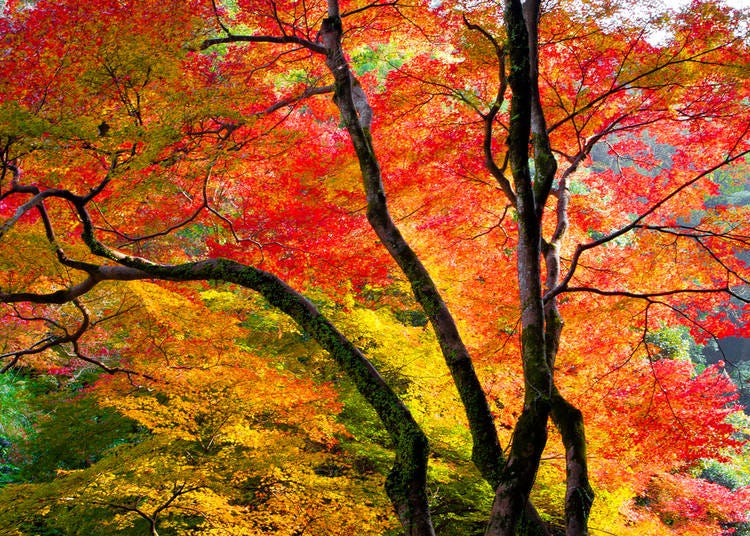 Autumn: Savoring the Art of Autumn Leaves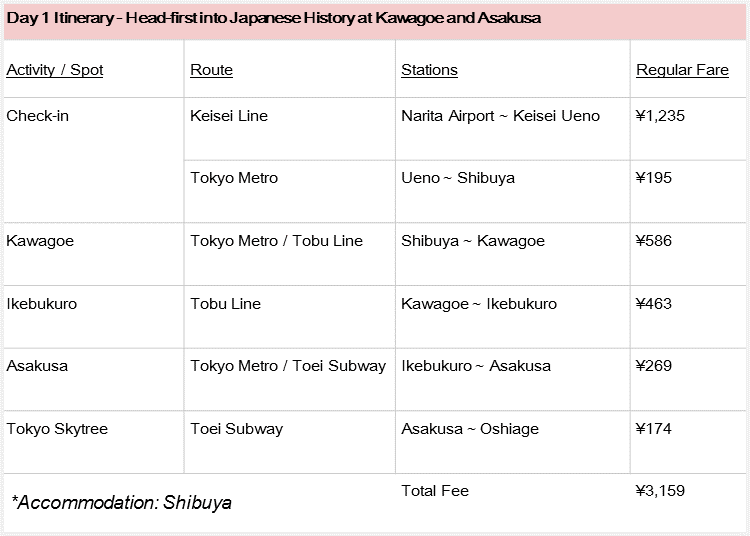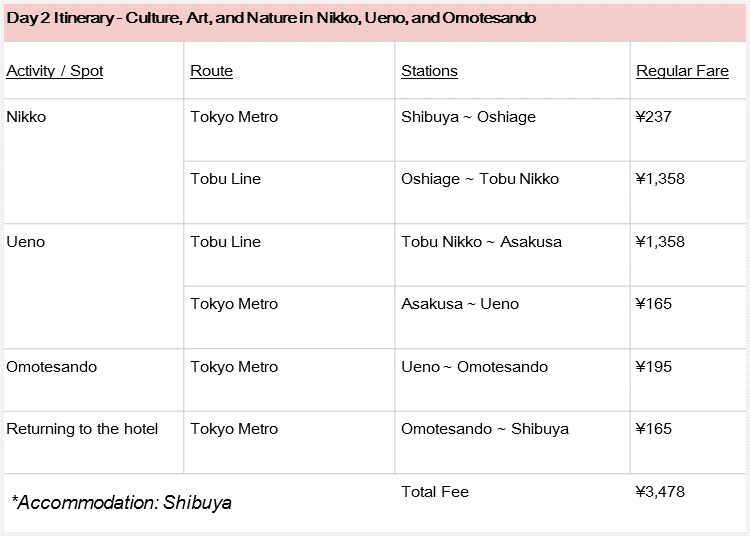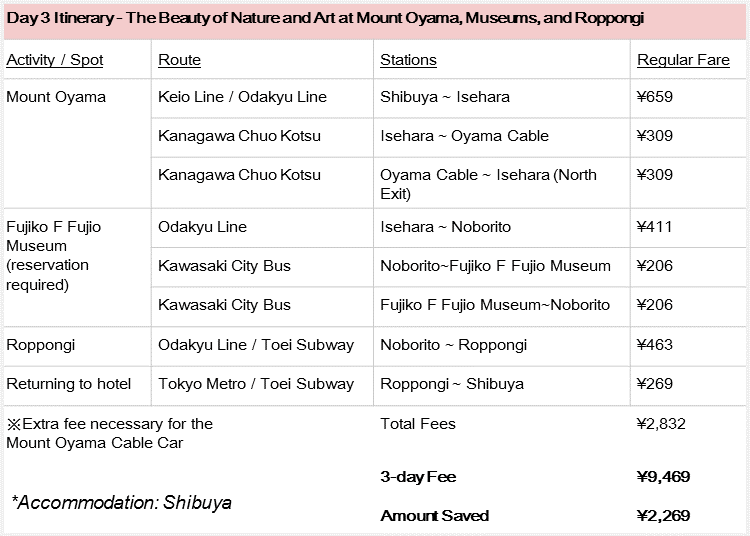 Autumn lacks the summer's punishing heat and offers an amazing scenery of colors – some may argue that Japan's autumn leaves are as fascinating as the cherry blossoms in spring. Mount Oyama in Kanagawa Prefecture is a great spot to take in the natural scenery. On top of that, autumn is a perfect time to tour Tokyo's museums, especially in Ueno and Roppongi, while Kawagoe and its historic townscape offers a unique glimpse into Japan's past.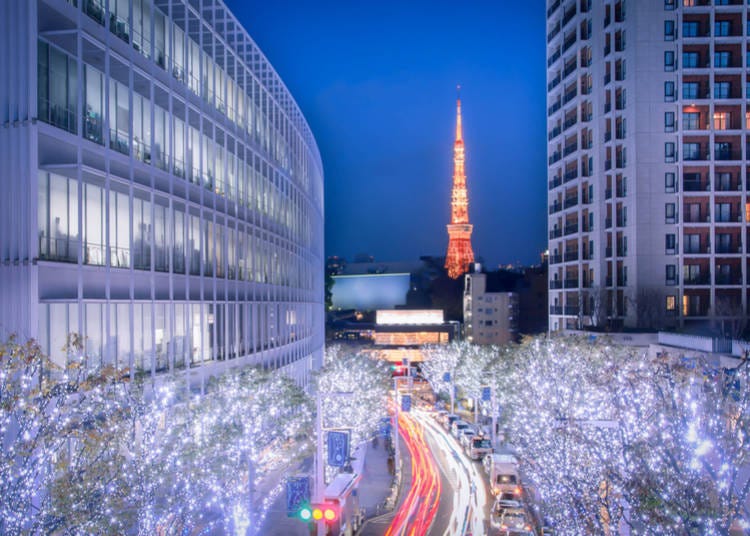 Winter: A Shining Winter Wonderland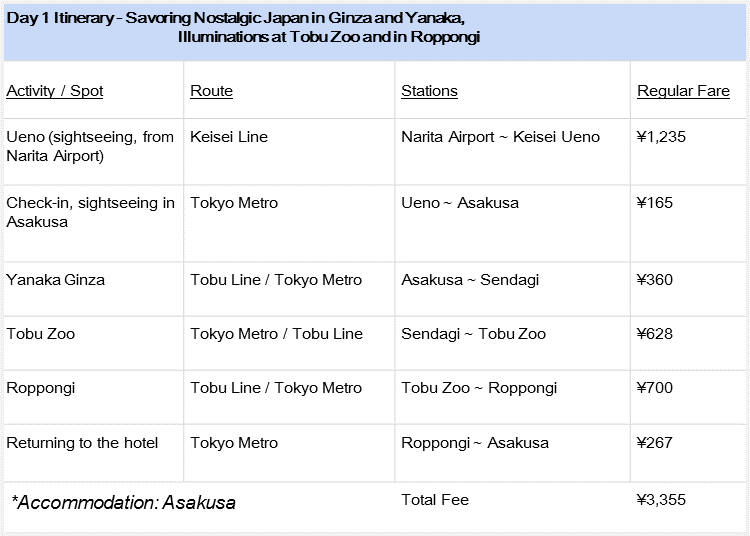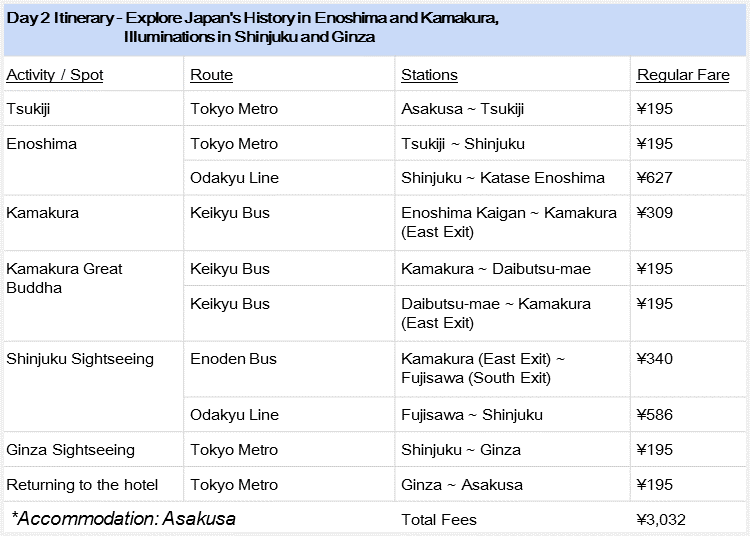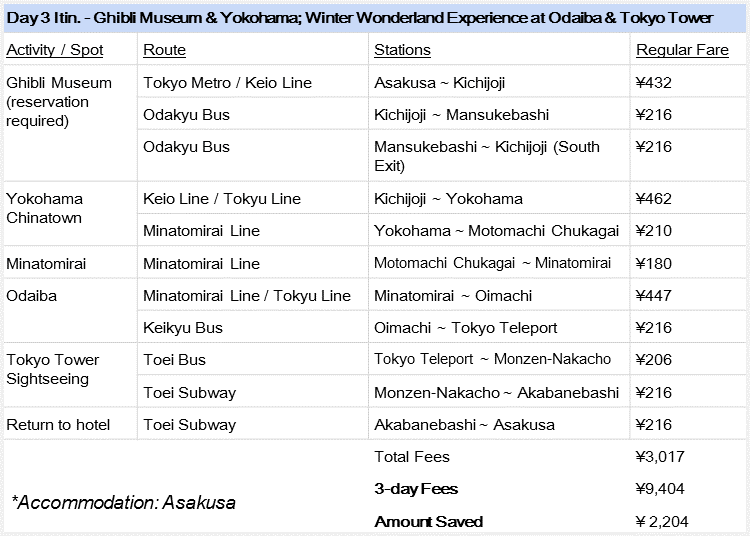 Winter in Japan is surprisingly magical, as cities and landscapes are illuminated by millions of tiny lights. From the Tobu Zoo to Enoshima Island, bathing in artistic winter illuminations makes for unforgettable memories. Of course, Tokyo lights up beautifully as well, with Omotesando, Roppongi, and Tokyo Tower being particularly noteworthy spots.

* The dates for illumination events vary year by year, so please be sure to check the individual spots for further details.
Explore Beyond Central Tokyo!
Tokyo has a plethora of sights to discover, but you'll get to see an entirely different side of Japan if you dare to venture beyond the heart of the city. The Greater Tokyo Pass allows you to take in Japan's majestic natural scenery and local culture without having to worry about your wallet – or the complex public transportation network. Dare you travel off the beaten path?
Greater Tokyo Pass Details

■ Available for: International tourists
■ Covered area (Rail/Tram): All railways and tramways, as well as regular bus routes of the companies listed below in the Kanto area.
● All Odakyu lines, Keio lines, Keisei lines (*1),Keikyu lines, Sotetsu lines, Seibu lines, Tokyu lines, Tokyo Metro lines, Toei subway lines, and Tobu lines, plus the Tokyo Sakura Tram (Toden Arakawa Line), the Minatomirai line, and all Yokohama Municipal Subway lines.

* Please note that the pass does not apply to JR lines. For limited express trains or reserved seat trains, a separate fee will apply.
(*1) If your ticket includes the Narita Sky Access section (Keisei Takasago Station – Narita Airport Terminal 1 Station), it is only applicable between the following stations:
(i) All Keisei line stations, as well as Narita – Yukawa Station, Narita Airport Terminal 2・3 Station, or Narita Airport Terminal 1 Station, excluding the Hokuso Line section (Shinshibamata Station - Inba-Nihon-Idai Station).
(ii) All stations between Inba-Nihon-Idai Station - Narita Yukawa Station - Narita Airport Terminal 2·3 Station - Narita Airport Terminal 1 Station


■ Covered area (Bus): All general bus routes in Tokyo, Kanagawa, and Chiba of the following 52 companies:
● Asahi Motor, Asuka Bus, Bando Bus, Chiba Chuo Bus, Chiba City Bus, Chiba Green Bus, Chiba Kaihin Kotsu, Chiba Kotsu, Chiba Nairiku Bus, Chiba Rainbow Bus, Chiba Seaside Bus, Citybus Tachikawa, Enoden Bus Fujisawa, Enoden Bus Yokohama, Heiwa Kotsu, Hitachi Motor Transportation, Ibakyu Motor, International Juo Transport, Kanagawa Chuo Kotsu, Kanagawa Chuo Kotsu East, Kanagawa Chuo Kotsu West, Kanto Bus, Kawagoe Bus, Kawasaki City Bus, Kawasaki Tsurumi Rinko Bus, Keihin Kyuko Bus, Keio Bus Chuo, Keio Bus East, Keio Bus Koganei, Keio Bus South, Keio Dentetsu Bus, Keisei Bus, Keisei Townbus, Keisei Transit Bus, Kokusai Kogyo Bus, Kominato Tetsudo, Narita Airport Transport, Nishi Tokyo Bus, Odakyu Bus, Seibu Bus, Seibu Kanko Bus, Sotetsu Bus, Tachikawa Bus, Tobu Bus, Tobu Bus East, Tobu Bus West, Toei Bus, Tokyo BayCity Kotsu, Tokyu Bus, Tokyu Transse, Toyo Bus, Yokohama Municipal Bus.

* Restricted-seating capacity buses (highway buses, airport access buses, regular sightseeing buses, etc.), as well as night express buses, local government community buses, and buses on joint operation with non-participating companies cannot be used with the Tokyo Greater Pass.

*The main image is from Shutterstock.com
Read this article on mobile
https://livejapan.com/en/article-a0002072/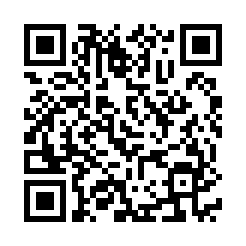 *This information is from the time of this article's publication.
*Prices and options mentioned are subject to change.
*Unless stated otherwise, all prices include tax.