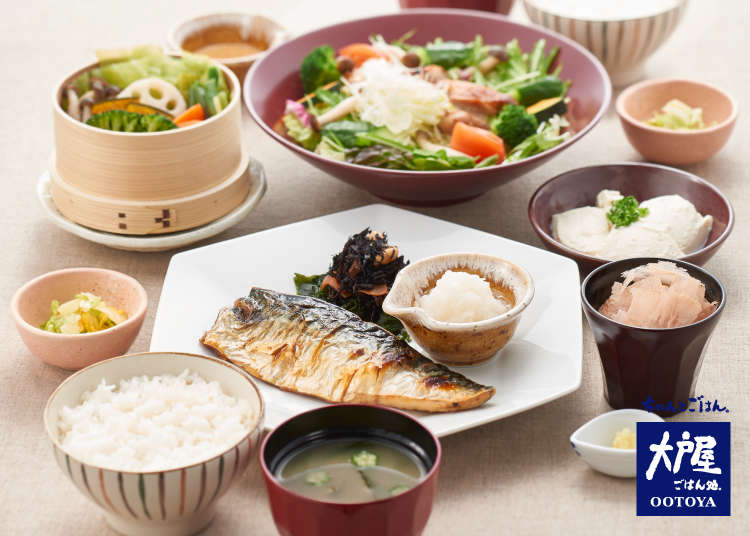 What dish comes to mind when you hear the phrase "Japanese food?" "It has to be sushi!" "No, surely it's tempura." "After all is said and done, ramen!" People of varying ages from different countries and regions will have various opinions based on their tastes, but these are the most common answers given. But did you know that these kinds of foods are not what are actually served at Japanese homes every day? The food that Japanese people eat at home every day are "teishoku," or set meals.

Teishoku consists of rice, miso soup, a main dish, and side dishes; and it is characterized by a balance between deliciousness and nutritional value. Presented on a tray, teishoku is the standard way in which Japanese meals are served. It is the most common form of Japanese cuisine, and it's exactly the taste of Japanese home cooking. If you were to come to Japan, we hope you would savor this authentic taste of home cooking, and to do this, you must eat at Ootoya.

Teishoku is Ootoya's specialty. Established in 1958, this Japanese restaurant chain is celebrating its 60th anniversary in 2018. Ootoya has 350 branches all over Japan, with 100 in Tokyo, which makes it convenient to visit! Some branches have received Certificates of Excellence from TripAdvisor, the world's largest travel review site, because Ootoya is very popular with foreign visitors.

In this post, let's find out the secrets to Ootoya's popularity!
Ootoya Has An Extensive Menu with a Variety of Dishes
Looking at an Ootoya menu, you would be surprised at the wide variety of dishes available. Ootoya serves fish, meat, vegetables, noodle dishes such as udon and soba, side dishes, and others for a total of more than 100 menu items! It sure is hard to decide which ones to choose. The menu also includes a "kids' menu" for children, and items that utilize seasonal ingredients and are only available for a limited time every season – making sure you can order exactly the kind of food you want to eat right at that very moment. This is why Ootoya is also great for groups – everyone can order what they want, so everyone is happy! One reason why all kinds of people – from solo diners, to couples, families, and large groups – visit Ootoya is its extensive menu. There are also many solo diners who repeatedly visit, wanting to enjoy different dishes each time they come. Visitors from overseas will also enjoy simply looking at its menu with a vast array of Japanese food items!
Ootoya: Never Compromising on Cooking Food On-Site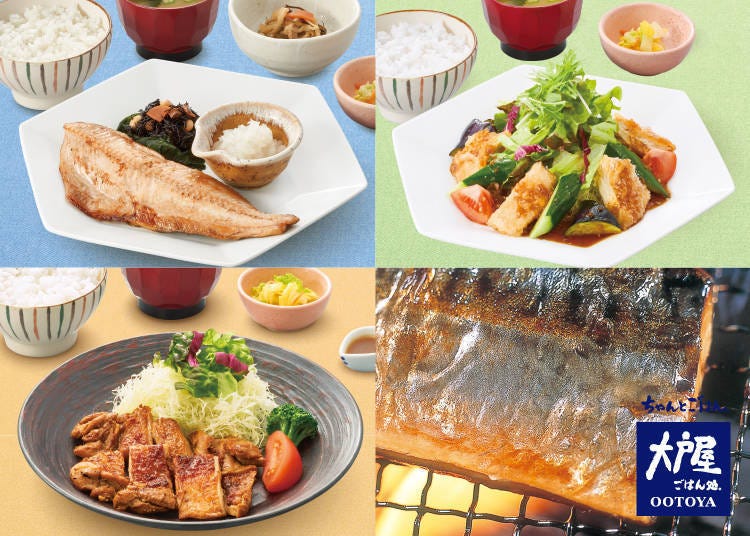 Even though Ootoya has more than a hundred items on its menu, most of them are prepared inside each branch, through a system called "Cooking Within the Premises." In a typical large-scale restaurant chain, ingredients are mostly prepped in a central kitchen separate from each branch. However, at Ootoya, everything is basically cooked within each branch so that all dishes are served right after they are made. Vegetables are washed, ingredients are prepped, boiled, and broiled in-store. This is precisely the reason why diners can properly taste the deliciousness of each ingredient and enjoy freshly-cooked rice, especially when rice is best eaten this way. For example, time and effort is spent broiling fish using charcoal for the popular "Charcoal-Broiled Atka Mackerel Set Meal." Moreover, its side dish of grated radish is grated right after the kitchen receives the order. These are the reasons why Ootoya's dishes are so tasty!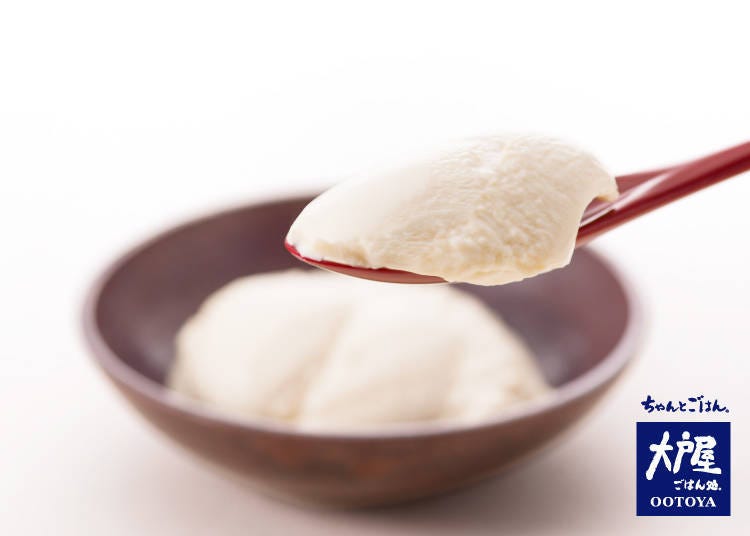 Tofu, a popular health food around the world, is also a crowd-pleasing menu item at Ootoya. Its tofu is made from scratch at each branch, using 100% soybeans harvested from Hokkaido. This is why Ootoya's tofu is delicious and safe to eat. Being passionate about ingredients, spending time and effort in preparing them – these are precisely the main reasons for Ootoya's popularity. Remember to order the tofu when you visit!
Authentic Japanese Food at Reasonable Prices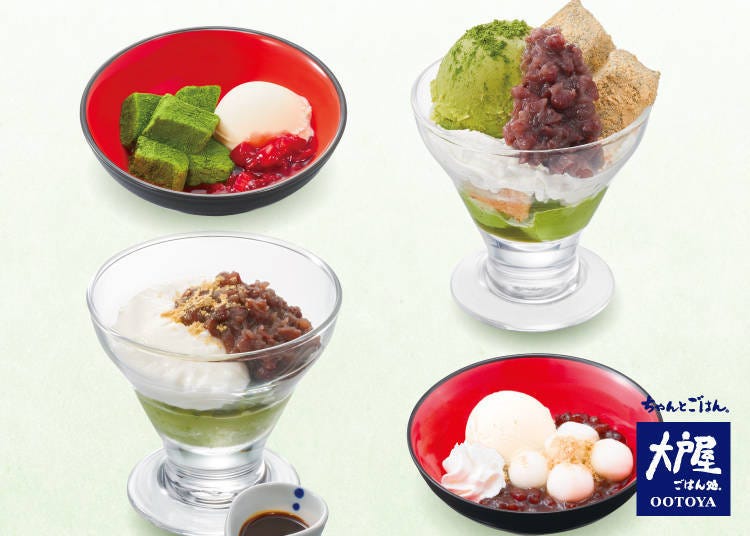 Have you ever thought that Japanese food is healthy and delicious, but perhaps a tad pricey? Don't worry, because teishoku is offered at a more reasonable price compared to other typical Japanese dishes. Teishoku at Ootoya is also very reasonable, with most set meals priced at 700 to 900 yen. Company employees who have just finished work and students are often seen eating at Ootoya, which they can visit every day because prices are so affordable. With such affordable prices and a network of great locations near most major train stations, Ootoya has been catering to Japanese people's daily dining needs.
Introducing Ootoya's Top 3 Popular Menu Items!
Ootoya is beloved by both foreign travelers and the Japanese. Here are three of Ootoya's popular menu items.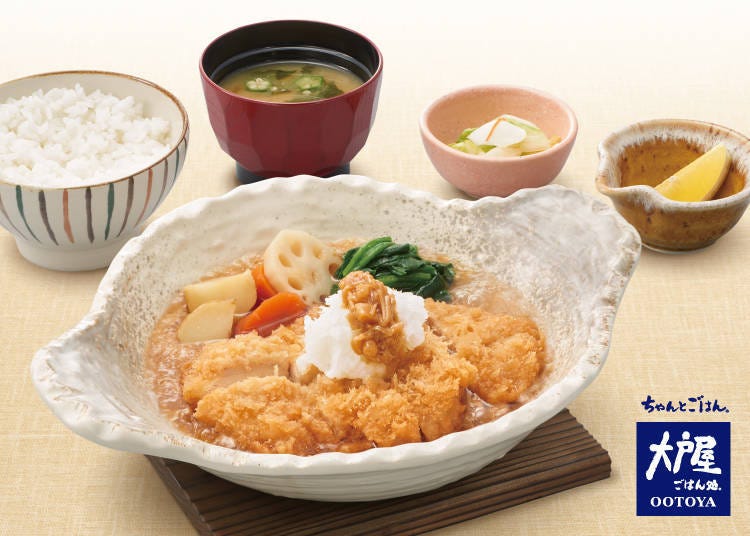 1. Chicken "Kaasan" Teishoku (796 yen + tax)
This has been a very popular menu item since Ootoya's establishment. Deep-fried chicken cutlets are simmered in a special soy-based sauce, and finished with a slice of lemon on the side for a refreshing bite.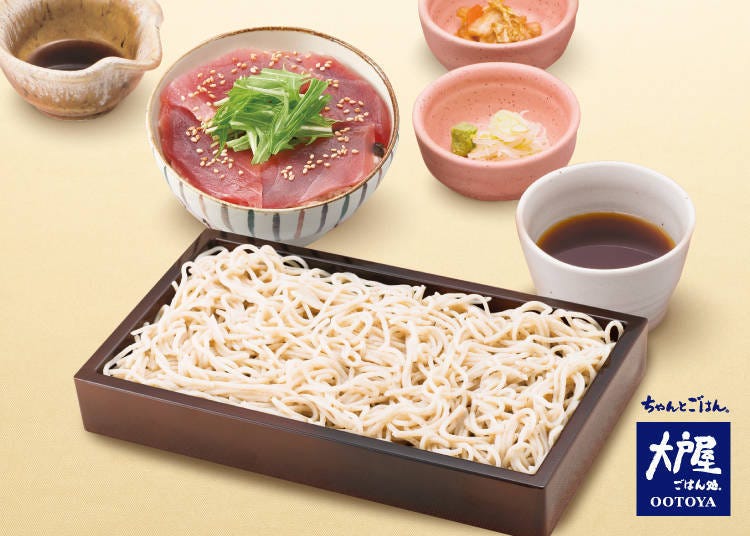 2. Tuna-Topped Rice and Soba Noodles on a Tray (832 yen + tax)
The secret to the tastiness of this dish is fresh tuna and a special soy-green chili sauce. Choose between udon or soba noodles, and whether you want them hot or cold.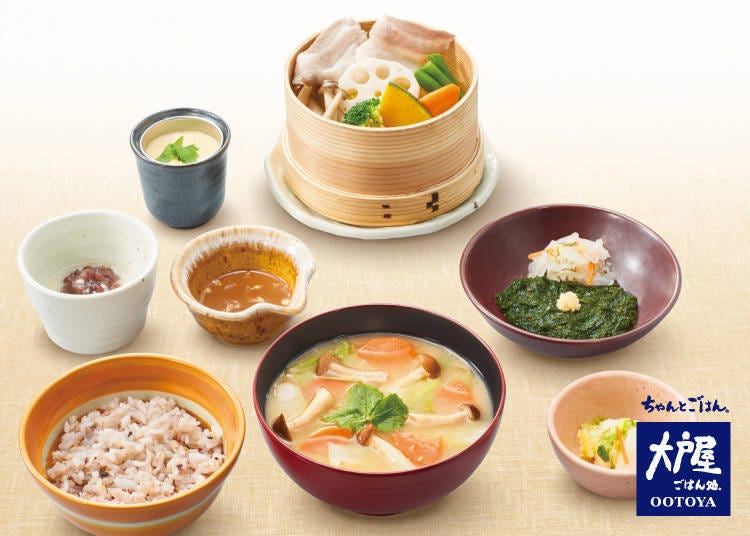 3. Vegetables Steamed in a Bamboo Steamer and Barley Miso Soup with Lots of Vegetables Teishoku (820 yen + tax)
With plenty of vegetables to help with your recommended daily intake, this set meal also comes with dessert – a good value! Enjoy your steamed vegetables with sesame sauce.
Come to Ootoya When You're in Japan!
We've touched on teishoku and Ootoya's appeal, but if you would like to know more detailed information, please see the infographic page below.
When you come to Japan, your "to eat" list will surely include our world-famous ramen, sushi, and tempura, but please do try teishoku at Ootoya, where an extensive array of meals are prepared inside each restaurant, and are offered at reasonable prices. You will surely find that one dish you'll become a fan of. Please experience authentic Japanese food and Japanese home-style cooking at Ootoya!
* This is the menu as of February 2018.
*This information is from the time of this article's publication.
*Prices and options mentioned are subject to change.
*Unless stated otherwise, all prices include tax.