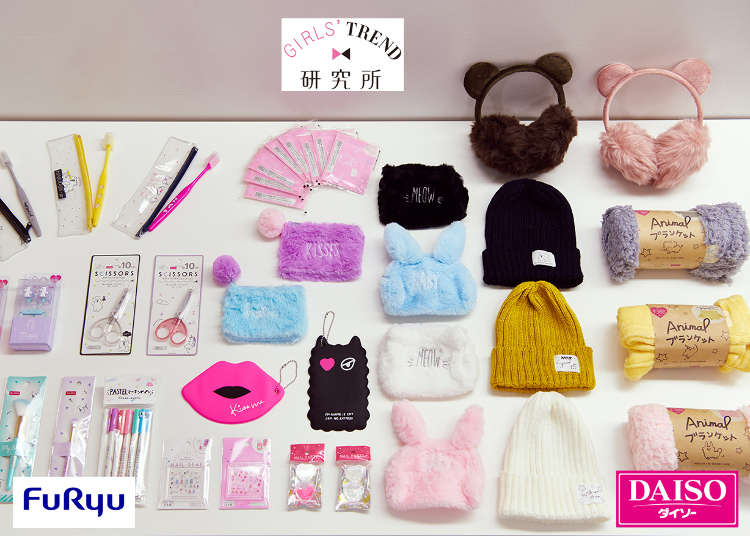 Tokyo shopping that is cute and cheap?! Starting Saturday, October 11, Japan's famous 100 yen shop DAISO, in collaboration with Furyu, will be offering a line of 55 ultra-cute goods, known as the "GIRLS'TREND" Collection. The collection will include goods using Halloween and birthday party themes, using the color schemes of pink and monochrome, specifically designed to boost the kawaii factor in your social media pictures! Many of these items are as cheap as 100 yen, while others are priced at 200 or 300 yen. (Check the bottom of the page to find a complete item list with prices)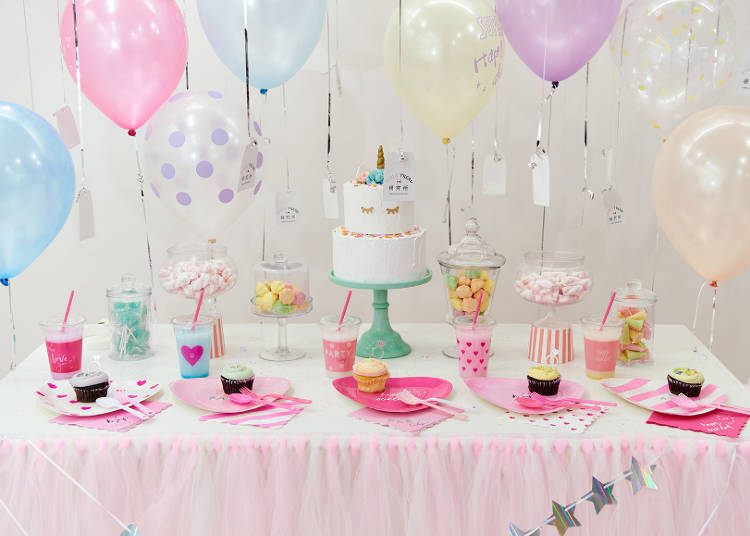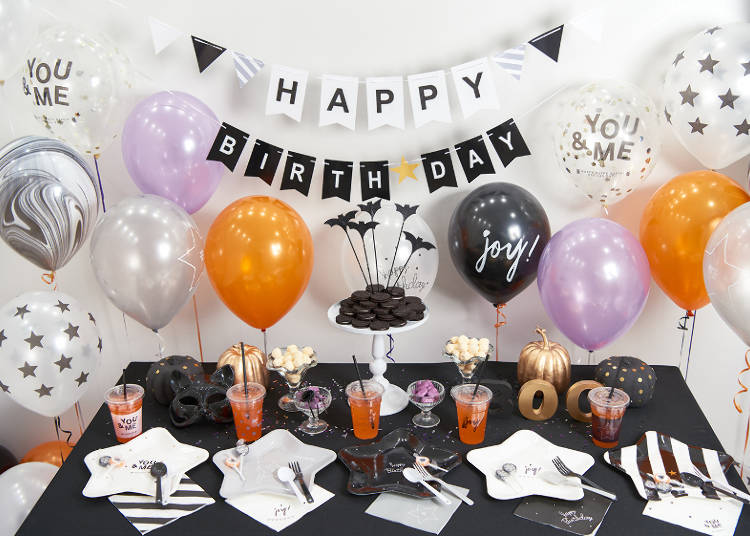 Some of the other ultra-adorable GIRLS'TREND goods are winter-themed, such as knit hats, ear muffs, and 'kairo' (a type of pocket warmer). However, there are plenty of things that can be used year-round, including pass cases, pouches, markers, makeup brushes, and manicure items. The animal themed smartphone cases are sure to be a big hit among animal lovers, and those with an interest in fantasy may want to pick up a pair of the unicorn earphones (microphone included).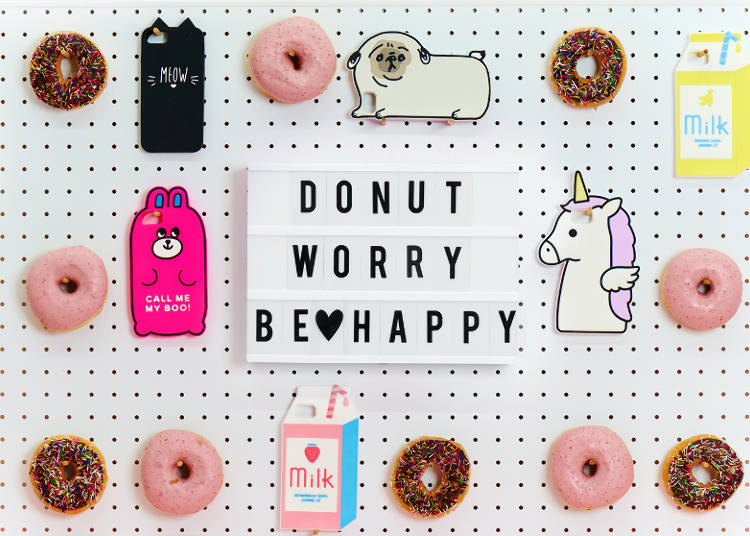 While there is a variety of items in the collection, the common thread is that they are not only incredibly cheap but also trendy, cute, and fun! It's hard to believe these are offered at such low prices. Whether you want to pick up a souvenir or two for friends, or go on a shopping spree for yourself, make sure you stop by while supplies last!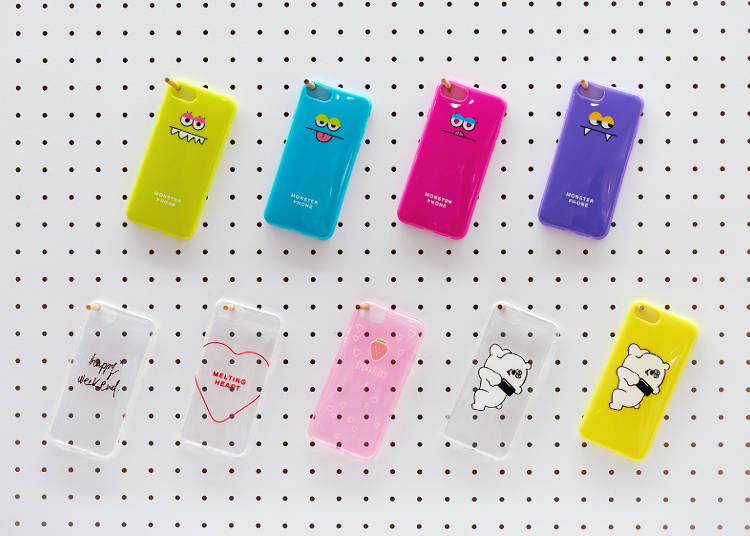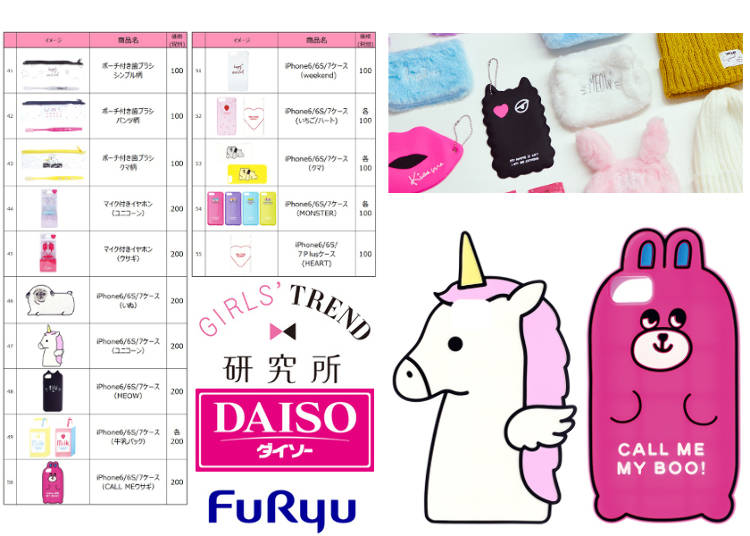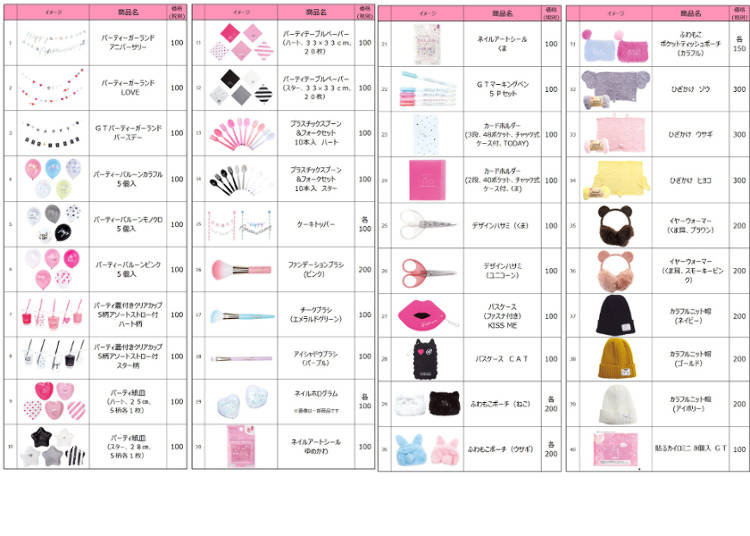 *This information is from the time of this article's publication.