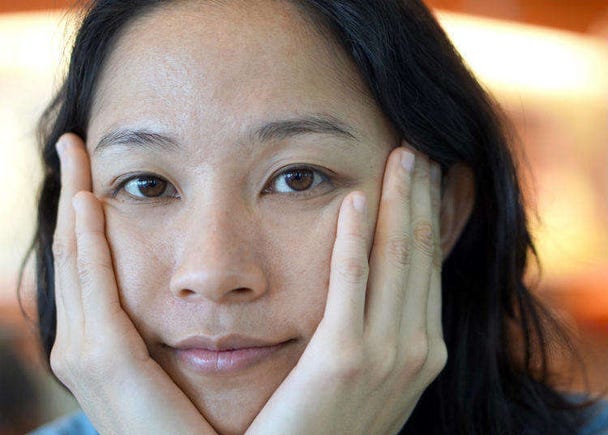 Although some aspects of culture might be shared within Asia, especially when it comes to fashion, there are some things about daily life for Japanese girls that are just completely different. There are some things that might be considered completely normal in Taiwan or Korea, but are avoided entirely in Japan.

So what do Japanese girls find embarrassing, and what do they think of as rude behavior? Let's find out!
1. Even good friends will never hold hands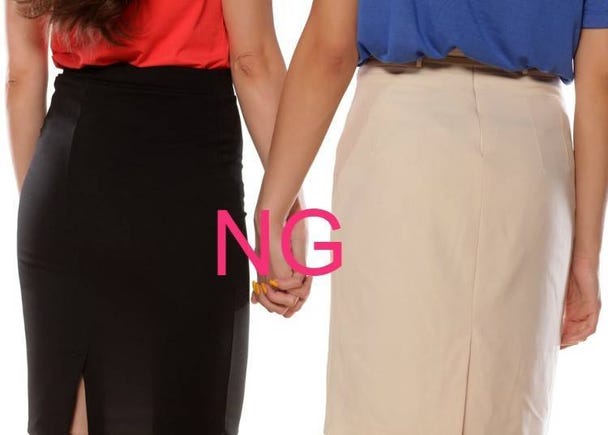 In Taiwan, if girls are good friends, they'll often hold hands or hook their fingers together. They go shopping together, go to the bathroom together - they do everything together!

But in Japan, even if they are very good friends, Japanese girls won't hold hands. They don't want to give the 'wrong impression', so are much more likely to keep to themselves.

In Taiwan, girls often hold hands with their friends, but of course, as they get older they start to distance themselves from this practice to give off a more mature image.

This is particularly obvious on public transport. In Japan, people will sit as far away from each other as possible as a courtesy. And with the way that Japanese people line up so perfectly for trains, they wouldn't want to get in the way by holding hands.

Of course, couples are a bit different. Although there are still a lot of couples in Japan who choose to walk side by side to avoid embarrassment, younger couples are much more likely to hold hands these days. (As a Taiwanese native, I get the feeling Japanese care a lot about what other people think!)
2. Japanese girls won't leave the house without makeup!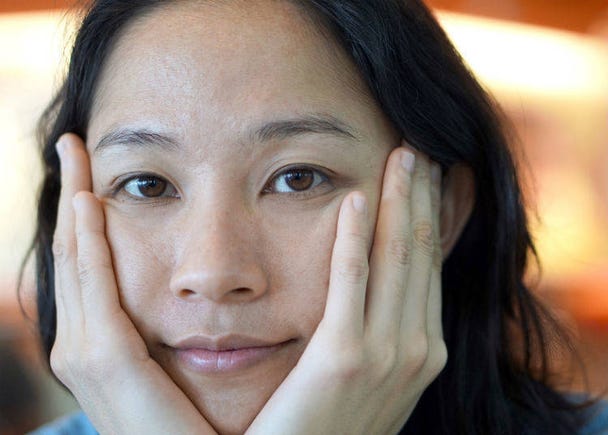 There is an unspoken rule in Japanese society that women must look perfect whenever they're going to meet someone. From what they wear to how they apply their makeup, looks are important to Japanese girls! It seems that 100% of Japanese female office workers wear makeup!

It's completely different in Taiwan. In Taiwan, if you oversleep and don't have time to do your makeup, you'll go to work as you are, but Japanese girls would never do this! They think it's very rude not to!

Every popular magazine will always include the latest makeup lineup. False eyelashes are particularly popular. Even with eyelid glue, they can make their eyes look completely different. It has a bigger effect than in other countries, and with just a few additions, you can make yourself look almost like a different person. You might just be going to take out the trash without any makeup, and your neighbor might think someone new has just moved in!

About 30 years ago, Japanese female students would be considered bad if they wore makeup, but recently it's been found that the age to start wearing makeup in Japan is getting lower and lower. Many girls will make sure they look nice even when they aren't going to leave the house.

This is particularly common among housewives, in case there's a sudden visit from the postman or someone else. Some cases are even so extreme that the husband will say he has never truly seen what his Japanese wife looks like! The wife will get up earlier than the husband and put on her makeup, then take it off once he's gone to sleep!

It's pretty admirable that they can keep up their best appearances at any given time!
3. Even in the intense summer heat, they won't wear a strappy vest outside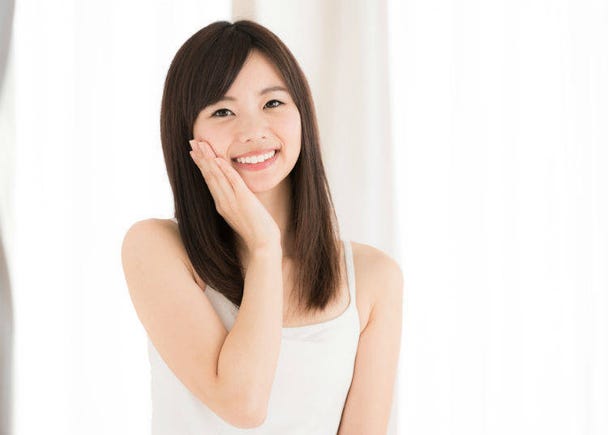 Although on average Japan isn't as hot as Taiwan, there are some days in summer than can exceed 40 degrees. But even so, it's very rare to see Japanese girls wearing strappy tops and shorts, or even flip-flops!

For Japanese girls, wearing that kind of thing feels just as revealing as wearing a bikini in the street! This has been true for more than 150 years, when women would wear long-sleeved yukata in summer. It seems that this conservative style is deep-rooted in their subconscious.

These days, because the straps of vests are too similar to bra straps, it feels to them as though they are wearing underwear. Added to which, people often wear vests under their work clothes to prevent sweat patches, which would mean wearing a vest on its own would feel strange.

Many Japanese women also believe that if they wear clothes that expose their arms, shoulders, or other large areas of skin, they would attract too much attention. It can result in harsh words from others, so vests aren't typically worn out on the street. (Perhaps another example of Japanese people caring a lot about what others think!)
4. No-one takes a selfie by themselves in public!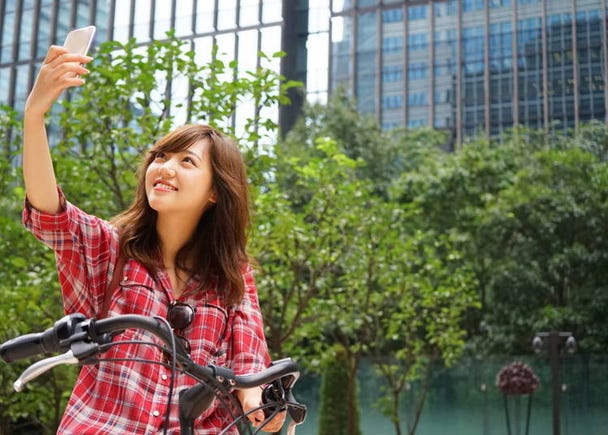 I'll say it again – Japanese people care a lot about what others think! People don't want to take a selfie because they are worried that people might think they're strange or uncool like a middle-aged woman. Many people find it weird to point the camera at themselves and smile when there's no-one else around. They don't want to get the attention of those around them, so they just don't tend to do it.

Perhaps this is why on social media, on most accounts Japanese girls won't show their face – they'll mostly have their head down or show their hand only.

That doesn't mean they don't take selfies at all! If they're with friends, it's a lot more common to take a selfie with two or three people. It's nice to be able to save that moment in the form of a photo!
5. They won't wear pajamas out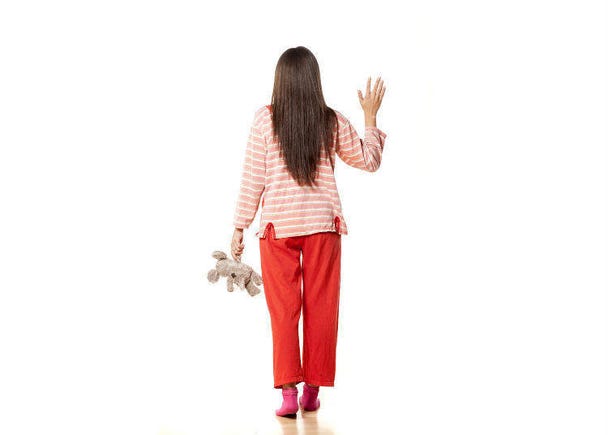 This might not just be true for Japanese girls, but for those of you who are wondering "well, why wouldn't you wear pajamas outside?", let me explain the Japanese logic.

First, "sleepwear", as its name implies, is meant only for when you sleep. Therefore, it shouldn't be seen by others. Because of that, even if it's just the postman, you should quickly change clothes before you answer the door so that they don't see you in your pajamas!

Secondly is for health reasons. Clothes that you wear outside and clothes that you wear to bed should be completely separate. When you sleep, you should wash your body of all uncleanliness, then get into your clean pajamas in order to ensure a good night's sleep.

There are even some Japanese girls who divide their wardrobe into three different types: clothes for outside, clothes for at home, and pajamas. You would come back to the house and change into your home clothes, then take a shower and change into your pajamas.

So, your pajamas would never leave the house, whereas home clothes are for lounging around at home or going somewhere nearby like a convenience store. Japanese women would never even think of going elsewhere in their pajamas!
6. Japanese girls never hang their underwear out to dry!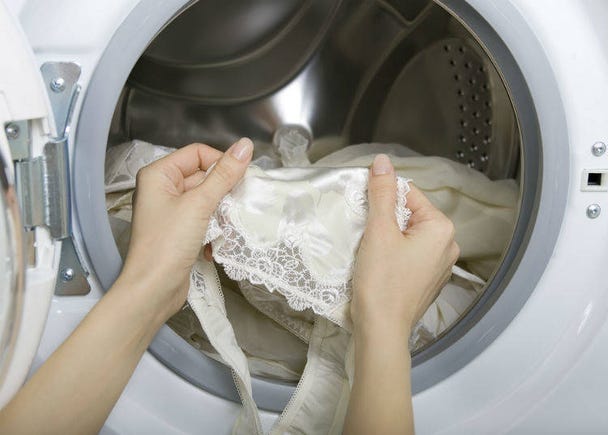 There are a lot of female office workers who live alone who would never dry their underwear outside, as many others do.

They worry about thieves or other dodgy people, and think "I'm a girl and I live alone! I can't take that risk." To avoid these uneasy situations, some women will actually buy men's underwear to dry at the same time as theirs, so it looks like they don't live alone.

But in reality, it isn't just to prevent theft. A lot of older women and mothers in Japan think that underwear shouldn't be seen by others, so they will secretly dry it inside the house.
7. How about doing your makeup on the train?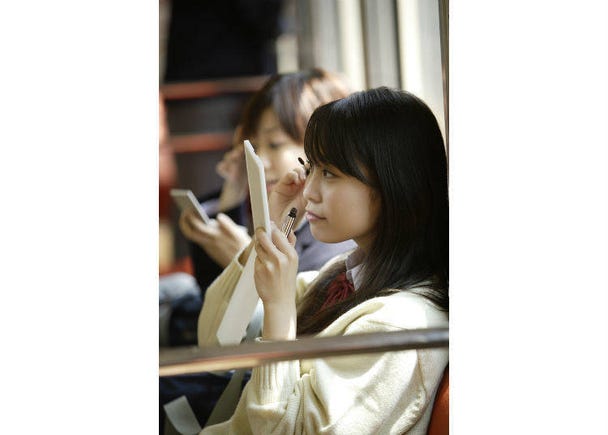 "Is it OK to do your makeup on the train?" This issue has been debated in Japan for quite some time! Not only do some people consider it very rude, but others say that the smell of the beauty products will pollute the air inside the train. Some people also think that you should be ready to go out before you get on the train anyway.

Recently there was an incident with a well-known anchor in Japan. While on-screen, her false eyelashes fell off, which set off quite a discussion. Although it was of course accidental, it has been considered inappropriate for public viewing.
8. She won't let him carry her bag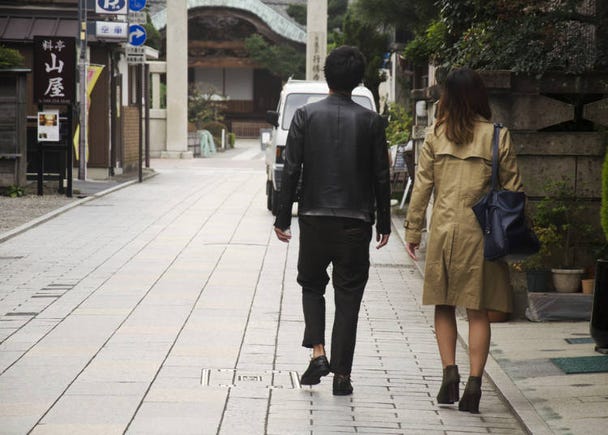 Of course it depends on the couple, but most will carry their own bags. If a guy were to take a girl's bag while walking down the street, she would probably be quite surprised!

Japanese people are generally quite shy. Even if the girl feels like her bag is very heavy, it's best not to ask her boyfriend to help, but instead to try and manage it herself.

Married Japanese girls are usually very considerate about their other half, even when it comes to finances too. This is just a small insight into the caring nature of Japanese women.
9. They can't have a single hair on their legs!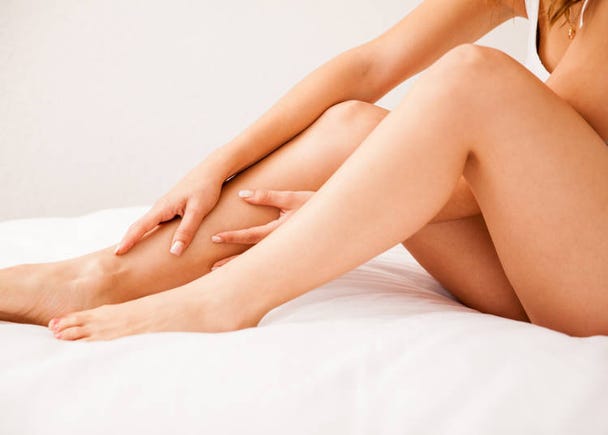 Japanese women are very concerned about their body hair. Not just their legs, but face, nose eyebrows and even arms.

Almost all Japanese women will remove their hair, especially in summer when more skin is exposed. But thick-haired people are unlikely to be satisfied with simple home hair-removal products! Many people will go to beauty salons or clinics to have professional treatment.

This treatment only has to be repeated every four or five months. If you ride the train in Tokyo, you're more than likely to see one of the many hair-removal ads – every summer they must gain a lot of popularity!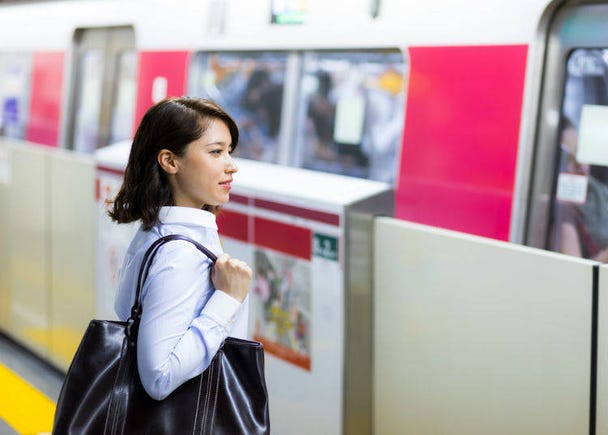 Perhaps from a male point of view, long luscious hair is one of the most attractive things. But Japanese women don't think so!

In Taiwan, in high school your hair must be very neat, so as soon as a girl goes to university she will secretly get her hair dyed or permed, and let it out. It's as if the chains are finally broken, and she is free to do what she wants with her hair.

For the most part, Japanese women will follow trends from artists and stylists. Recently short hair is very "in", as is dyeing their hair to match colors from abroad, such as blonde or brown. For those who do choose to have longer hair, it will usually be neatly tied up and they will go to the salon regularly every two or three months.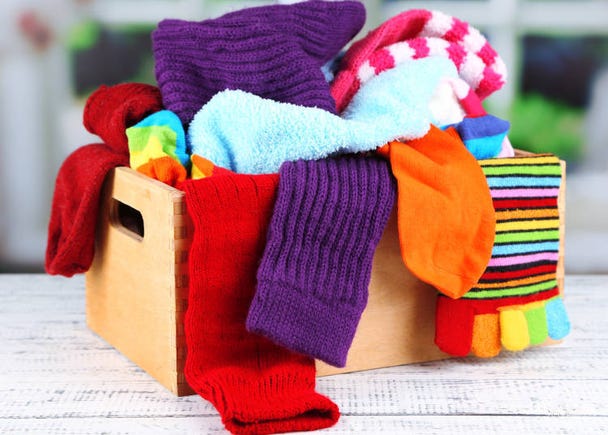 Another thing about Japanese girls is that they are rarely seen without socks! Even in the summer, when they're wearing sandals, they'll wear socks with them. See-through socks, normal socks, stockings, there's a huge variety! As for office workers, stockings are considered a courtesy.

It's less common for Japanese women to go out bare-legged, so you will often see women wearing stockings even with open-toed shoes and sandals, which would definitely shock Taiwanese people to say the least! It seems this is because they are told from an early age that not wearing socks is bad for your feet.

But, if you think about it a bit more, perhaps the reason is actually to do with the amount of times you have to take off your shoes in public in Japan. In a lot of restaurants and izakaya, you have to take off your shoes, so you would probably feel a bit uneasy walking around barefoot somewhere that isn't your own home!

Do the Japanese women you know avoid these 11 things too? If you get the chance, ask your Japanese friends what they think when you're in Japan! The more we discuss it, the more interesting discoveries will come to light about similarities and differences across cultures!
*This information is from the time of this article's publication.
*Prices and options mentioned are subject to change.
*Unless stated otherwise, all prices include tax.