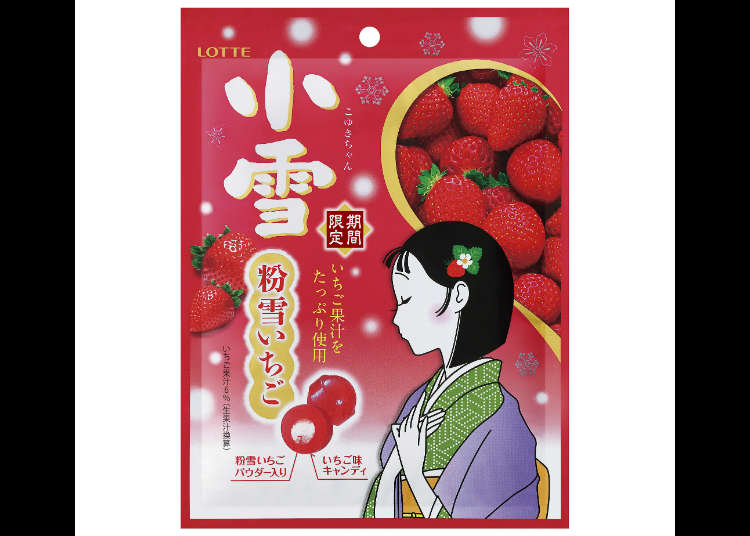 As soon as the temperatures drop, you can look forward to winter's limited strawberry taste! For this year's strawberry season, the famous sweets maker Lotte has some especially amazing limited delicacies in store. The sweet and sour fragrance of the red fruits goes excellent with chocolate, candy, or pastry, and Lotte doesn't disappoint.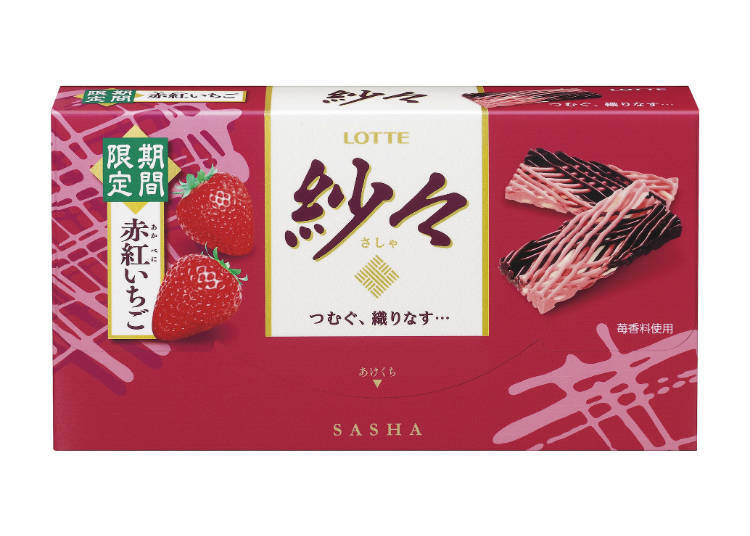 "Sasha – Akabeni Strawberry" for 220 yen (tax excluded) is the first sweets creation on our highlight list. It is as beautiful as it is delicious, three kinds of chocolate strings woven delicately into each other, tasting pleasantly rich of sweet and sour strawberries. Akabeni is one of Japan's traditional colors, once regarded as one of the basic colors, having a characteristic dark and vivid red.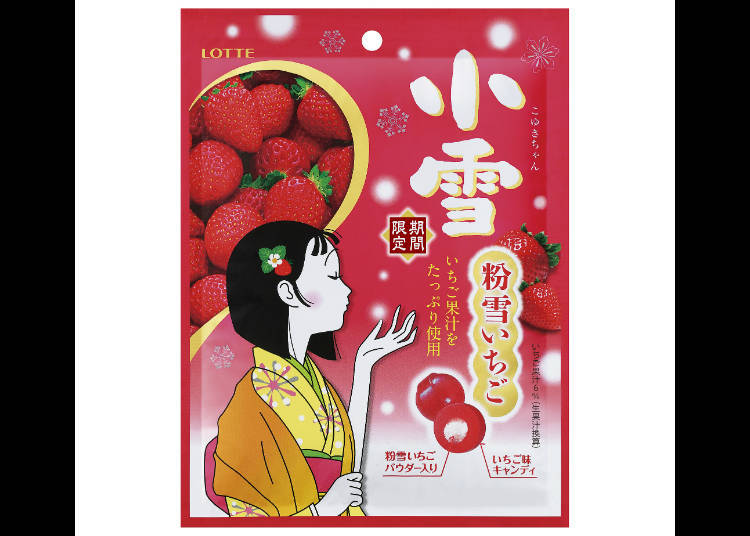 "Koyuki – Powder Snow Strawberry" for 200 yen (tax excluded) is made with plenty of flavorful strawberry juice. The core of the candy is filled with strawberry-flavored powder that'll melt in your mouth like the powdery snow the sweet delicacy is named after. There are two kinds of packages. Close your eyes and enter a world of strawberry snow.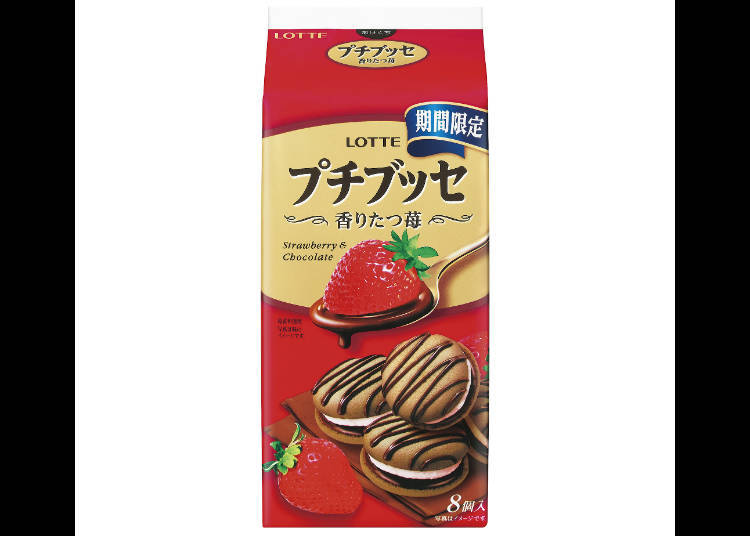 The "Petit Bouche" comes bite-sized, making feasting on them particularly easy and convenient. Generally, this sweets creation is filled with a soft chocolate mousse but Lotte released a "Petit Bouche – Fragrant Strawberry" version for 220 yen (tax excluded). The cocoa cake goes wonderfully with the sweet and sour flavor of strawberries – our recommendation is to chill the little delights, which will make the chocolate particularly crunchy.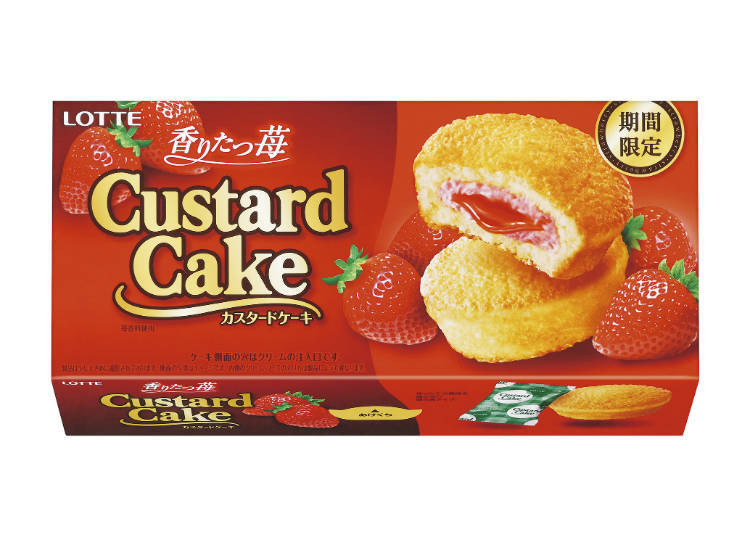 Another pastry creation is the "Custard Cake – Fragrant Strawberry" for 300 yen (tax excluded), filled with both strawberry custard cream and strawberry sauce. The juicy cake that surrounds them is pleasantly fluffy and compliments the strawberry flavor of its filling.
These delicious strawberry creations can only be enjoyed during these cold winter months and are an absolute must for strawberry lovers! Which one will become your favorite?
*This information is from the time of this article's publication.